This fall cleaning checklist post is sponsored by BabbleBoxx.com, opinions are my own.
I love this time of year. Crisp air. Falling leaves. Festive sights and smells. Falling snow. And lots of entertaining family and friends.
Many of us are preparing to host holiday gatherings soon, sometimes numerous times throughout the season. Starting at about Halloween, all the way through New Years, there are plenty of opportunities to throw a great party. And while we all look forward to celebrating the holidays, no one looks forward to getting their house ready for guests.
But you do it because you really do love the feeling of having your loved ones together during this magical time.
When cleaning for entertaining, there are three areas you need to address. You have organization to purge and put away clutter and arrange things neatly, you have actual cleaning of surfaces to get rid of dirt and dust, and then you have to take inventory to make sure you have all of the things one needs to entertain properly like dishes, serving platters, small appliances, tablecloths, etc.
It is possible to make your fall chores a little easier with the right tools and a bit of organization. Let's start with the actual cleaning part because it's probably the least appealing chore. The key to this is having the right tools to make the job easier. Check out some newly discovered products that I am using to help get my home ready for fall and winter holidays and keep reading to grab my fall cleaning checklist printable to help you get organized.
Make sure you read all of the descriptions because I have some special coupon codes for some of the products to save you money. The fall cleaning checklist is at the end of the article.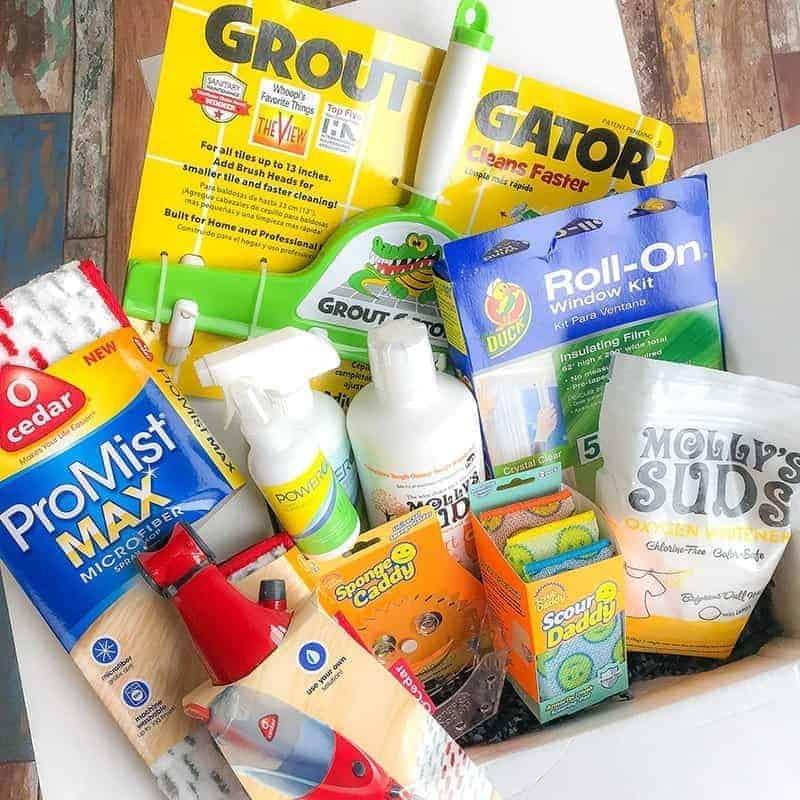 Duck® brand Roll-On® Window Kits
When it comes to fall and winter chores, keep the cold air out and the warm air inside your home is a pretty important task. Nothing makes this task easier than Duck brand Roll-on weatherization kits. No one wants to host their holiday gatherings with a drafty home, and once you have it installed, you can't even tell it's on the window! Plus these Duck brand kits can help you save on energy costs, which means you can save money, or increase your entertaining budget. Sounds like a win-win to me.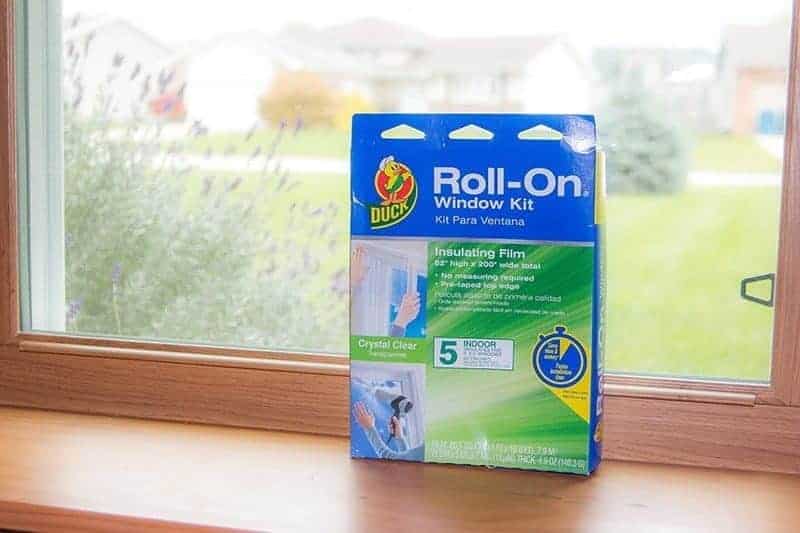 My windows have stained wood trim so we installed it on my mom's windows. It goes up so easily, my 9-year-old did most of the work.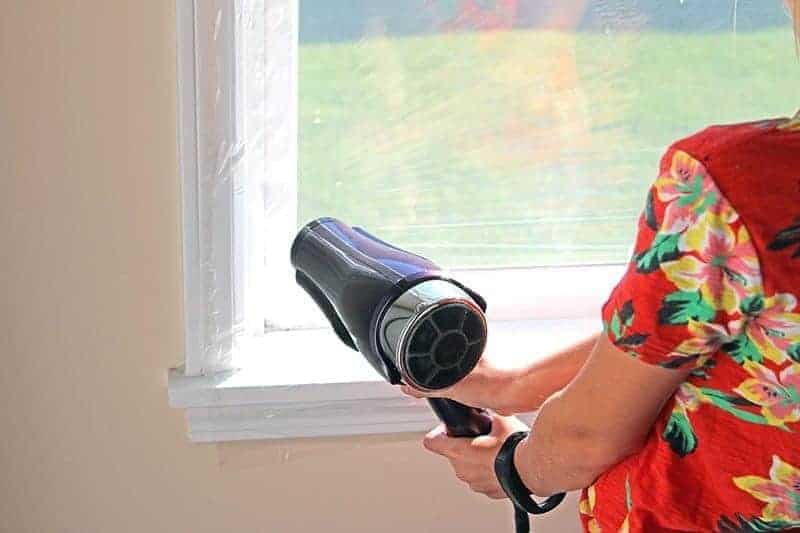 Scrub Daddy: Sponge Caddy & Scour Daddy
Having a trustworthy scour pad to clean your dishes and select kitchen and bathroom surfaces is critical for fall chores. It can cut your time spent scrubbing way down. The Scrub Daddy Scour Daddy pads maintain their shape under pressure, don't scratch and don't retain odors. I used them on my sinks and some sticky stuff on the inside of one of my cabinets. I spent two hours trying to get the goop off with a sponge, once I switched to the Scour Daddy, it came off in seconds. These things work!
The Scrub Daddy Sponge Caddy sticks to any clean, smooth surface and holds your Scour Daddy or Scrub Daddy and lets it drain into the sink.
This one sponge can clean any number of different surfaces and help you make quick work of your fall chores.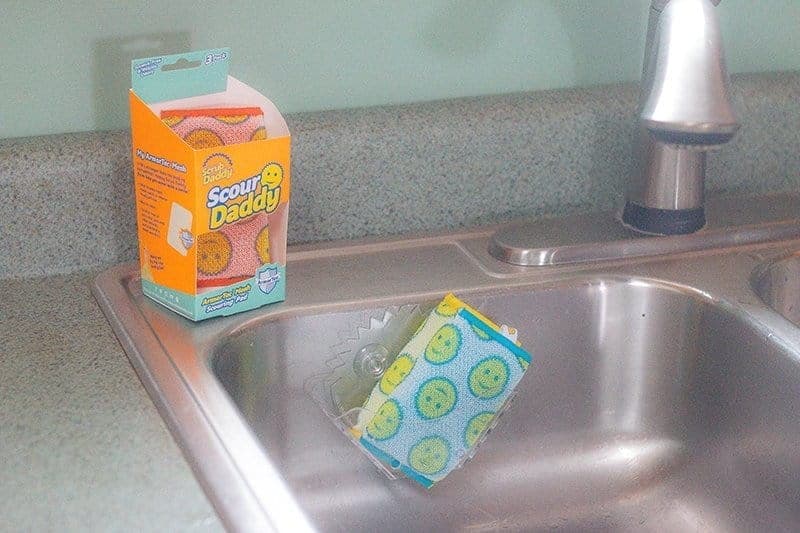 Molly's Suds: All Sport Laundry Wash and Oxygen Whitener
We have an active teenage boy in our house and there is one thing that I noticed – everything smells funny. His shoes, his room, his clothes. And he's not a dirty kid. He showers at least once a day, wears clean clothes and puts on deodorant.
One of the worst issues has been the clothes he works out in. His running gear and his gym clothes just stink, even after they are washed which is why I was super excited to try the Molly's Suds All Sport Laundry Wash on his clothes. Molly's Suds laundry products contain pure ingredients (which is very important to me) and are cruelty-free.
Now guests can walk past his room and not ask themselves "what's that smell"?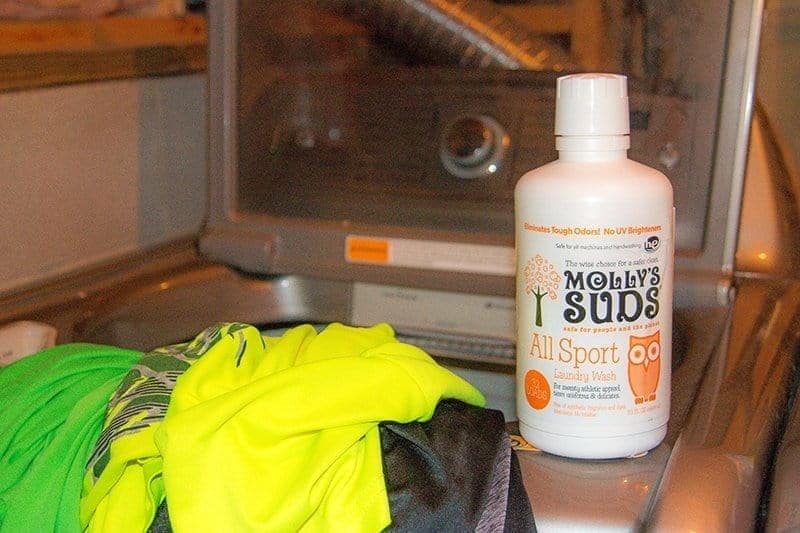 I was also excited to try the Molly's Suds Oxygen Whitener laundry product. My husband wears a white shirt under all of his shirts and no matter what we do, they always seem to turn grey. Hopefully, Molly's Suds can help me keep them white so he looks his best.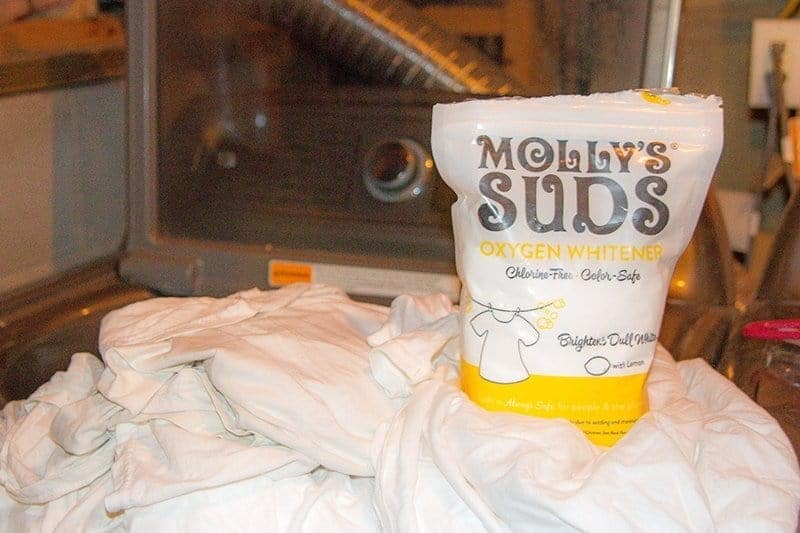 Want to try Molly's Suds for yourself? Use code 730BABBLE  for 25% OFF Molly's Suds products (cannot be combined w/ any other offers).
O-Cedar: ProMist Max Spray Mop
My floors are my nemesis. With three dogs and two active kids, it's hard to keep them clean. I have a steam mop, but I only get about 1/4 of the floor clean before the pad needs to be washed, and it only came with 1 extra which is really frustrating. But now, with the ProMist Max Spray Mop from O-Cedar, I can do my entire kitchen floor with a single pad. It makes washing my floors so much easier and so much less of a chore.
The O-Cedar ProMist Max Spray Mop has a large head that covers 2.5 times more surface area. The mop head not only swivels to get into all of the corners and hit all of the edges, it flips so you get double the pad area without changing the pad. The microfiber head is reusable (up to 100 washes) and it's eco-friendly. You can use your own cleaning solution which is great because I only use green products. It only took a few minutes to wash my floor with this mop, it was such efficient cleaning.
I may have even danced with it a little bit, it made me so happy.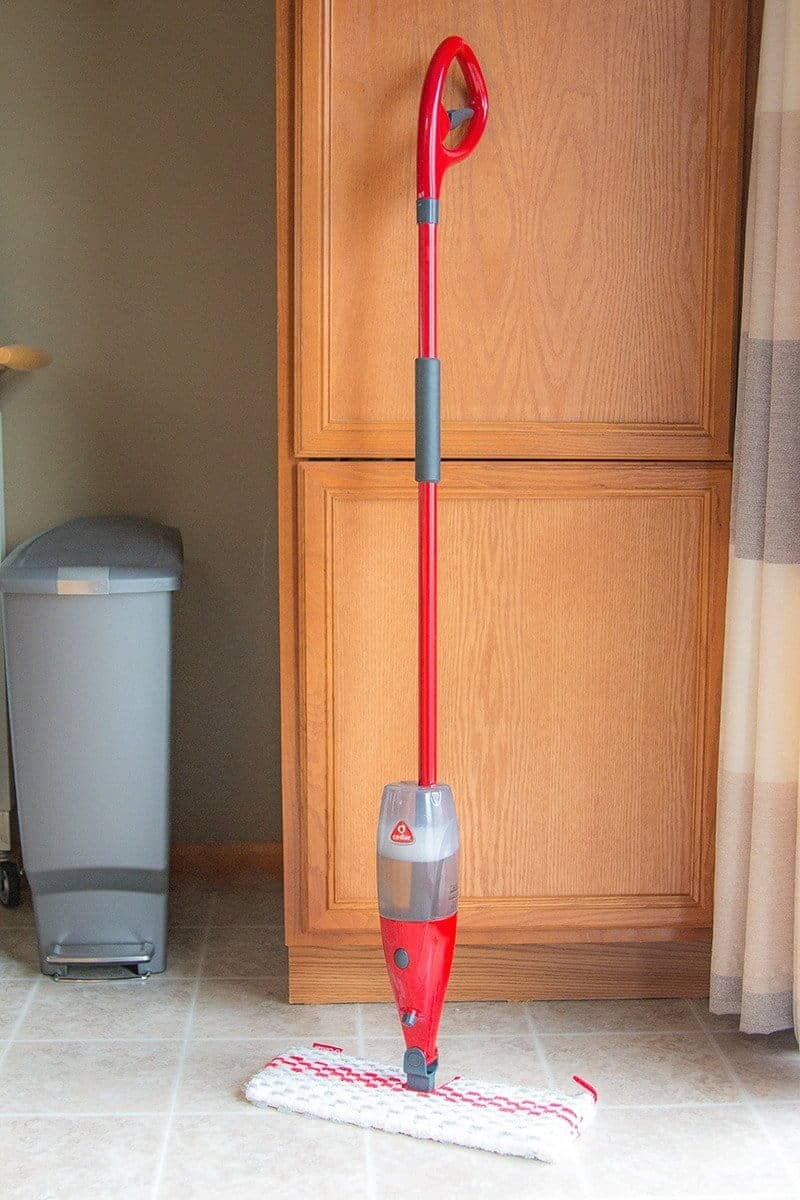 Make sure you signup for special offers from O-Cedar for coupons, promotions and more.
PowerOE – Odor Eliminating Spray and Cleaner + Odor Eliminator
PowerOE odor eliminating spray works almost immediately to eliminate odors in shoes, sports equipment, lockers, bathrooms, garbage cans and more. It is dye-free and has a natural scent using essential oils or is available fragrance-free.  I sprayed it in my son's stinky shoes and it was like magic! The smell was gone. This is a huge deal because when we would have people over, I would always have to make sure all of my son's shoes were put downstairs in the laundry room so no one could smell them. Not anymore!
Power OE Cleaner + Odor Eliminator is an all-purpose cleaner powered by natural Thymol, an alternative to bleach. These sprays can help get rid of all kinds of odors including skunk smell and smoke smell. PowerOE is a no-brainer when you are cleaning for holiday entertaining! It works!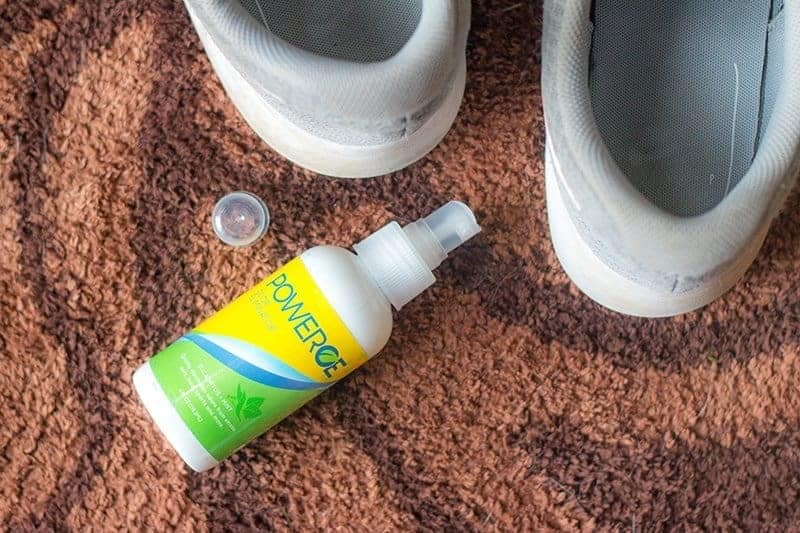 Save! Use code 7SS17 for 25% off PowerOE products.
Grout Gator
I can't even imagine how anyone maintains their sanity when cleaning grout. What a tedious task. Well, it used to be anyway, but now with Grout Gator, you can clean your grout 2 to 4 times faster!
Grout Gator can clean 2 to 8 grout lines at the same time! The adjustable brushes make it versatile for any size tiles up to 13 inches wide. It works on any kind of grout lines and if you add an extension pole, you can clean floors, walls and ceiling grout quickly and easily.
I don't actually have any grout in my home but I know a few people who do, so the Grout Gater is going to be a gift idea for this holiday season.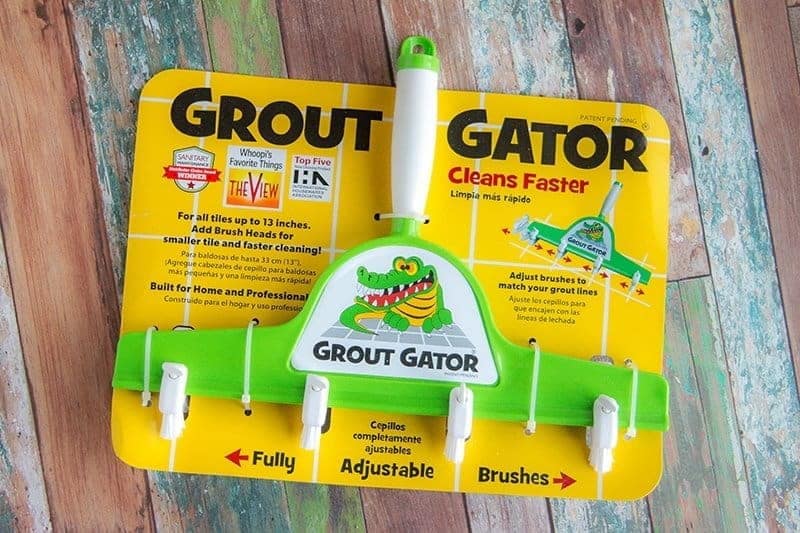 Make sure you use code BB17 for 15% off at GroutGator.com.
All of these products can help you prepare your home for holiday entertaining and help you work smarter, not harder on your fall chores and the free fall cleaning checklist pdf below can help you get your seasonal chore list organized so you don't forget anything!
Fall Cleaning Checklist
Grab the pdf of my fall cleaning checklist to help you get all of your fall chores under control. Create your list of things to clean, things to organize, and an inventory list of must-haves for entertaining.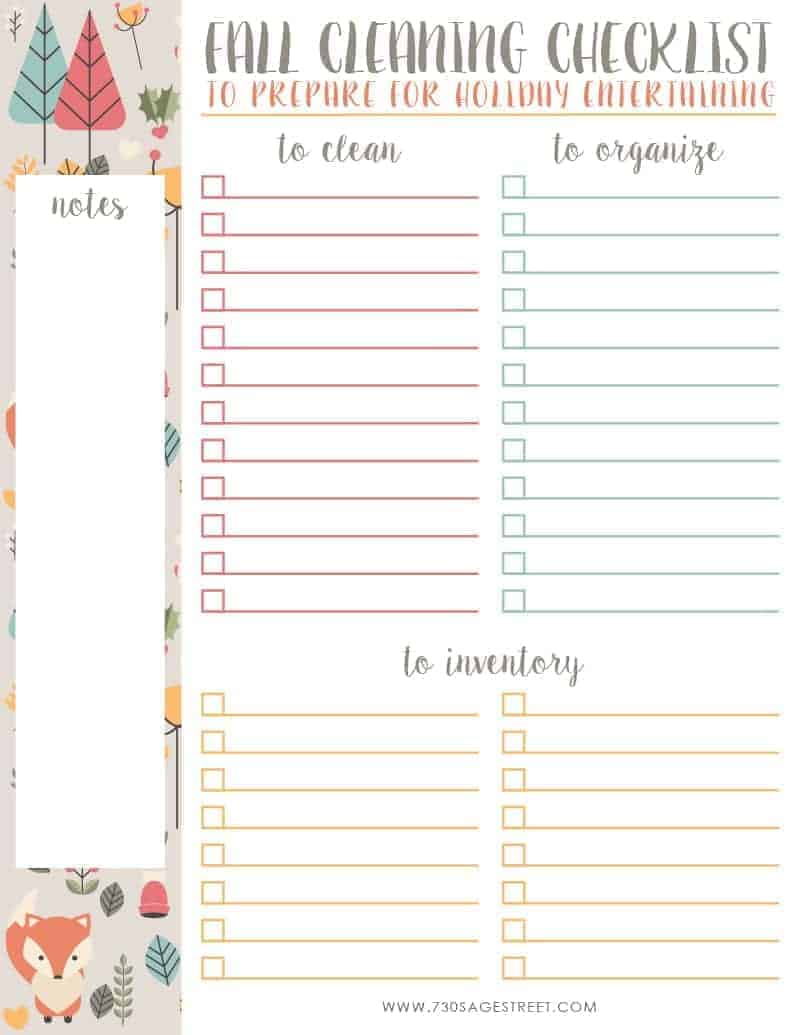 Note: this fall cleaning checklist is free for personal use only and is not to be resold or redistributed.