The tween and early teen years are a difficult time all around for parents but finding movies they will want to watch that are age appropriate isn't always easy which is why I decided to put together a list of the 50 Best PG-13 Movies on Netflix. They don't want anything to do with kids movies and they yearn to watch adult movies that really stretch the boundaries of what they should watch.


Kids are exposed to so much more than is age-appropriate these days, it's reassuring to be able to provide them with some entertainment options that you feel comfortable with and that they won't groan and roll their eyes over. They may roll their eyes at YOU – they are teenagers, but not at these 50 PG-13 movies you can find on Netflix.
If you don't have Netflix and need a device to be able to use it check this one out —> watch Netflix on my TV.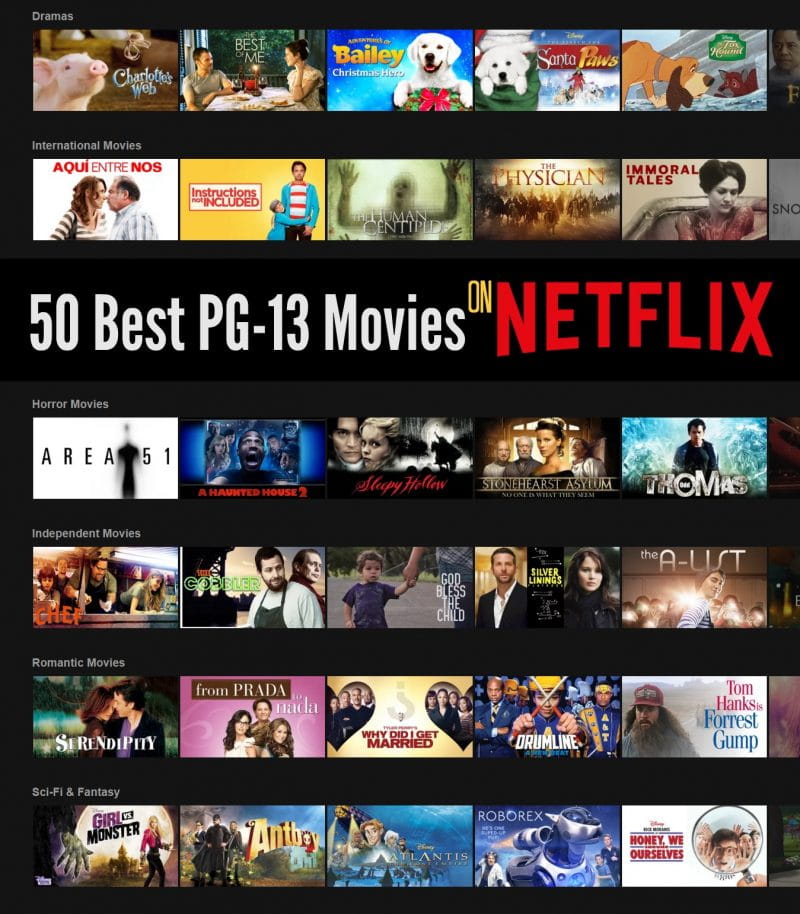 50 Best PG-13 Movies on Netflix
(as of Sept. 30, 2015 – for an updated list see the end of this post)
Batman
The Hunger Games: Catching Fire
Lara Croft: Tomb Raider
Transformers: Age of Extinction
Forrest Gump
Mission: Impossible
Twilight
The Addams Family
The Sixth Sense
Batman & Robin
Hellboy
World War Z
Undefeated
Bruce Almighty
The Aviator
What's Eating Gilbert Grape
50 First Dates
Ghost
Wayne's World
Tommy Boy
Teenage Mutant Ninja Turtles
Men In Black II
Clear and Present Danger
Mean Girls
Hitch
Crocodile Dundee
Ferris Bueller's Day Off
Big Daddy
The Longest Yard
Left Behind
G.I. Joe Retaliation
RoboCop
XXX
Deep Impact
Click
Anger Management
White Chicks
Anchorman 2: The Legend Continues
My Best Friend's Wedding
Mr. Deeds
Serendipity
Hardball
The Monster Squad
Black or White
I, Frankenstein
Without a Paddle
The Journey of August King
Ondine
The Others
Black Sheep
My son is 11 and already asking if he can watch certain movies. As he gets older, this list will provide us with a way to bond over movies that don't cross a line I am uncomfortable with and give him the satisfaction that he isn't being forced to watch "baby" shows as he calls them.
You can also check out a list of PG-13 movies on Amazon here: PG-13 movies on Amazon.
How many of these 50 best PG-13 movies on Netflix have you seen?
For an updated list of PG-13 movies on Netflix click the image below (as of October 2016)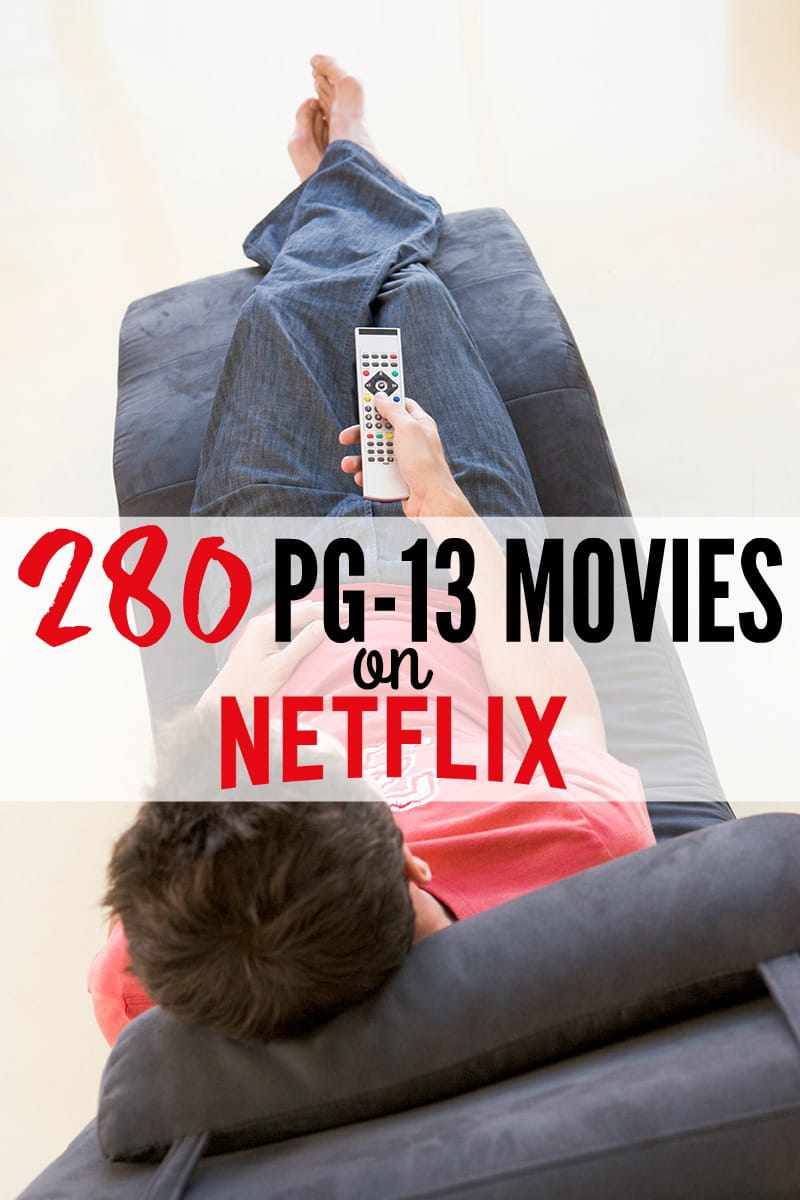 This post is part of my participation in the Netflix Stream Team #StreamTeam.