It's hard to imagine that you can enjoy pizza on a low carb diet
, but I promise you that you can. It all starts with the right low carb crust recipe, then you need a low carb pizza sauce recipe, then you can top it with your favorite low carb toppings and plenty of veggies.
A low carb crust
is probably the hardest part, but I have you covered here: Low Carb Pizza Crust. You can find a full pizza recipe here: Low Carb Pizza.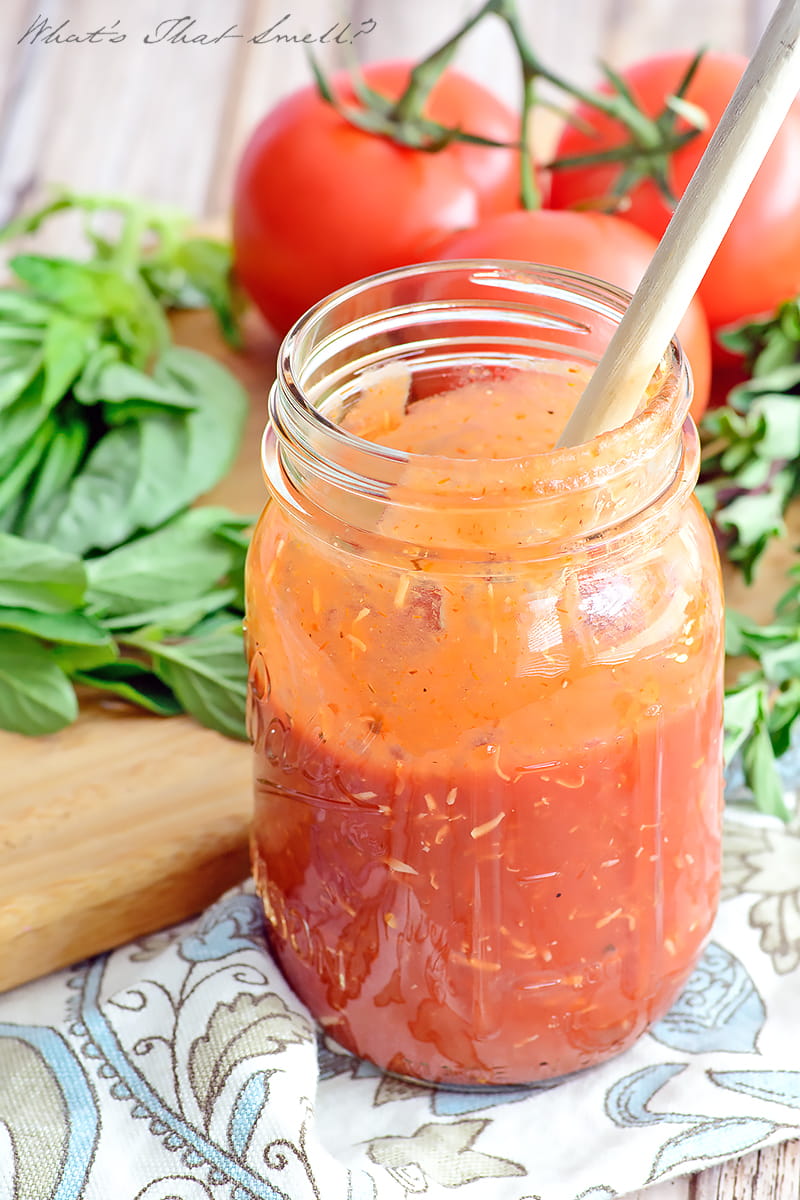 This low carb pizza sauce is fairly easy to make, the key is using one without added sugar. Instead of scouring the store shelves, it's easy to make your own.
Print
Low Carb Keto Pizza Sauce
Author:
Prep Time: 5 mins
Total Time: 5 mins
---
Ingredients
8 oz can of tomato sauce
1/8 tsp black pepper
1/8 tsp sea salt
1/8 tsp onion powder
1/8 tsp garlic powder
1/8 tsp basil
1/8 tsp oregano
1/8 tsp parsley
1/8 tsp red pepper flakes
3 tbsp shredded Parmesan cheese
---
Instructions
Stir all of the ingredients together in a jar and store in the refrigerator until needed.
---
Notes
This makes a lot of sauce so if you are using only a couple of tbsp at a time you may want to consider freezing it into ice cube trays and thawing sauce cubes as needed because it will probably only last 4-5 days in the fridge.
Make sure you check out my low carb pizza crust, and the entire recipe for a delicious low carb pizza. With a little bit of effort, you can have something that doesn't leave you feeling like you are deprived of one of the greatest foods on the planet – pizza!
I love to use these jars
for my sauce. You can freeze them too.
Pin this low carb pizza sauce recipe for later, trust me, you will want to refer back to it!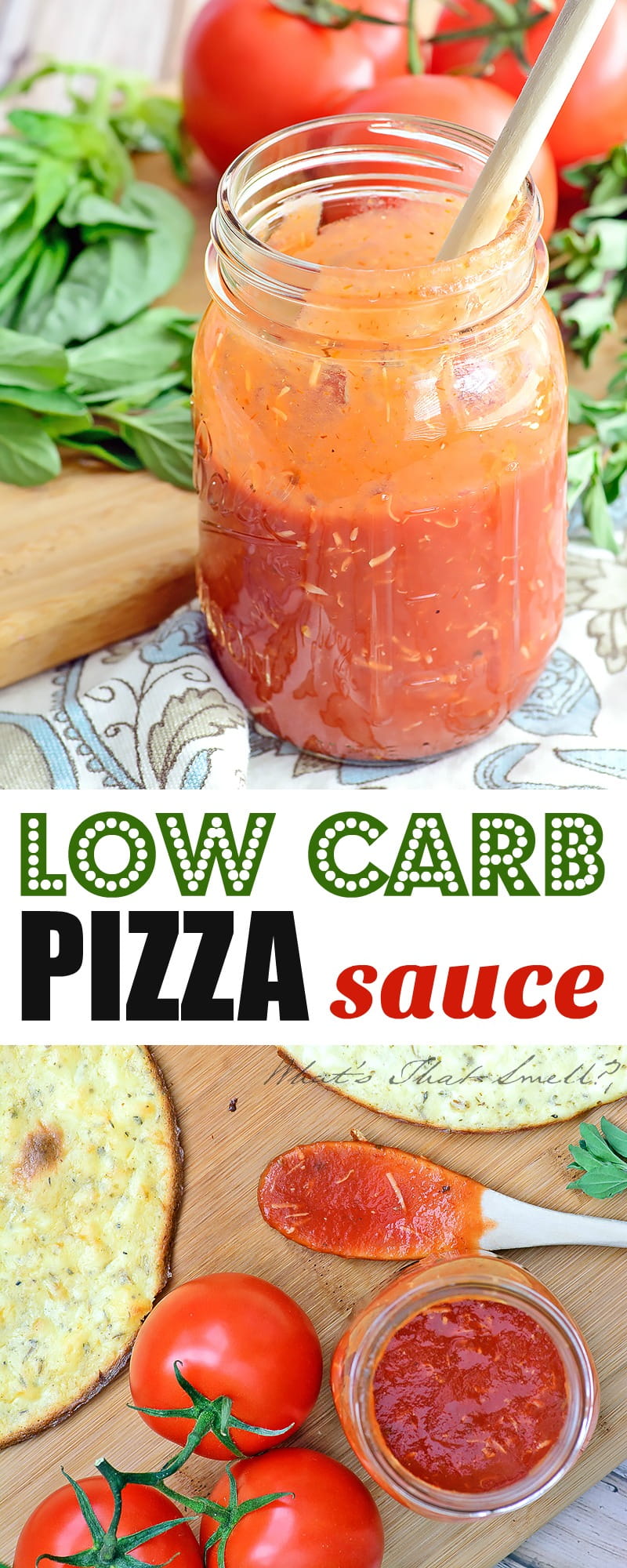 Join our newsletter!
Subscribe to get updates and great stuff via email including subscriber-only goodies like free printables and giveaways.