Sweat is a natural thing, right? It comes out of your body and even if you shower regularly, sweat stinks. It's super annoying, especially when that stink gets into your workout clothes. And won't leave.
There's nothing like freshly washing your workout clothes and then putting them on to find that they already smell and you haven't even started sweating yet. That smell just stays in the clothes forever.
After I mow the lawn (nearly 2/3 of an acre with a walk-behind mower) I smell so bad from sweat that flies land on me.
I've tried a lot different detergents, and I'm limited because all of us here have sensitive skin, but none of them seem to get rid of the odors. My workout clothes still smell stinky when I take them out of the dryer.
There are some things you can do to help minimize the odor, however.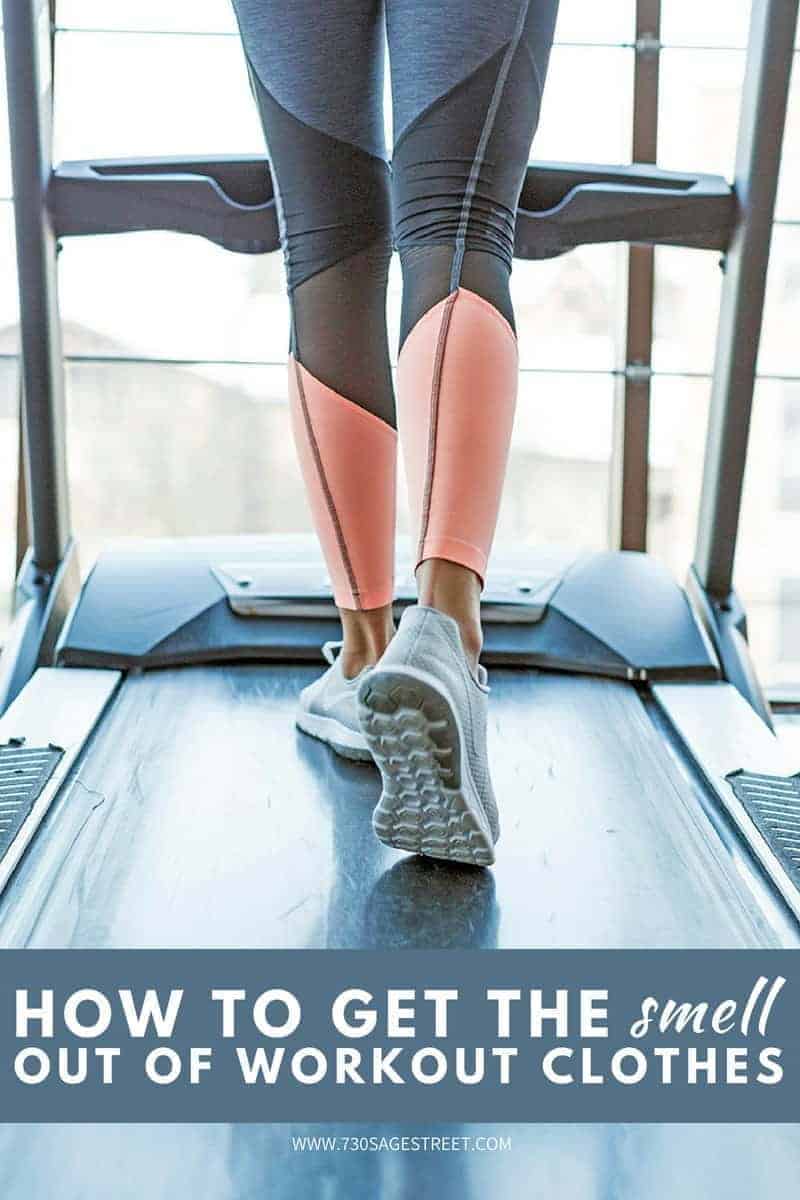 How to Get the Smell Out of Workout Clothes
I have spent years trying to figure out how to get the smell out of workout clothes. I've tried so many different things, and I've discovered a few tips and tricks along the way to try and minimize the odors in my workout clothes when they come out of the dryer.
Wash them right away
The first thing you can do to combat odors in your workout clothes is to wash them right away after your workout. The sooner you can get them clean, the less likely the bacteria can build up and cause more odor.
Air them out
If you can't wash your workout clothes right away, do not leave them balled up in the bottom of the hamper until you can do your laundry. Instead, air them out.
You can also soak them in the sink in one part white vinegar and four parts cold water right after wearing them to help prevent odors until you can wash them.
Wash them inside out
The inside of your workout clothes comes in direct contact with your skin, making it more likely to be harboring odor and bacteria. Washing them inside makes sure the smelliest part has direct contact with the detergent.
Avoid fabric softener
Fabric softener can get into the pores of your workout clothes and creates a barrier that lock odors in instead of letting them out. You can add some white vinegar to the load in place of fabric softener if you feel you need it.
Choose natural fibers
Polyester and other synthetic fibers tend to retain more odors than natural fibers like cotton and bamboo.
Use the right detergent
all® free clear Odor Relief attacks odors to get even your stinkiest workout clothes clean and smelling fresh. It has powerful cleaning benefits while being 100% free of dyes and perfumes. all® free clear Odor Relief is hypoallergenic and removes 99% of the top everyday seasonal allergens*.
It's gentle on skin all while lifting stains and removing odors.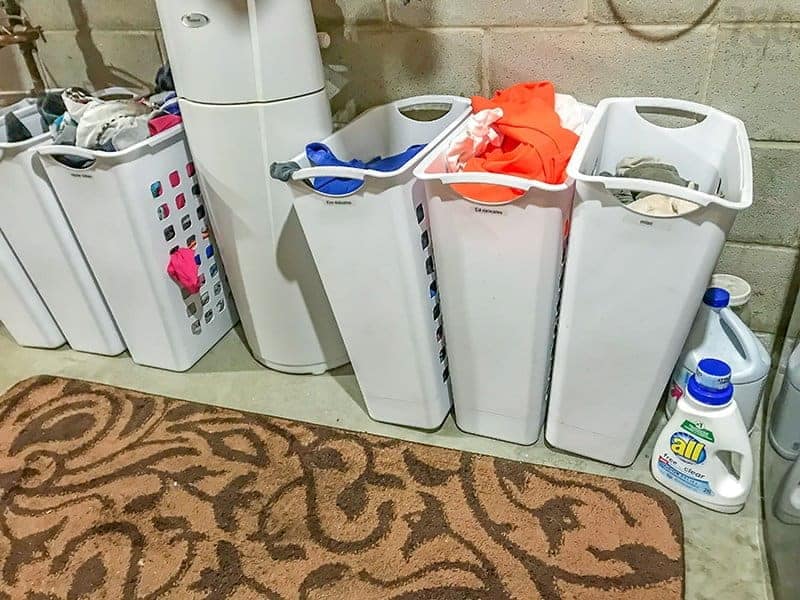 all® free clear Odor Relief is now a regular part of my laundry routine. It works great on stinky teenage boy clothes too.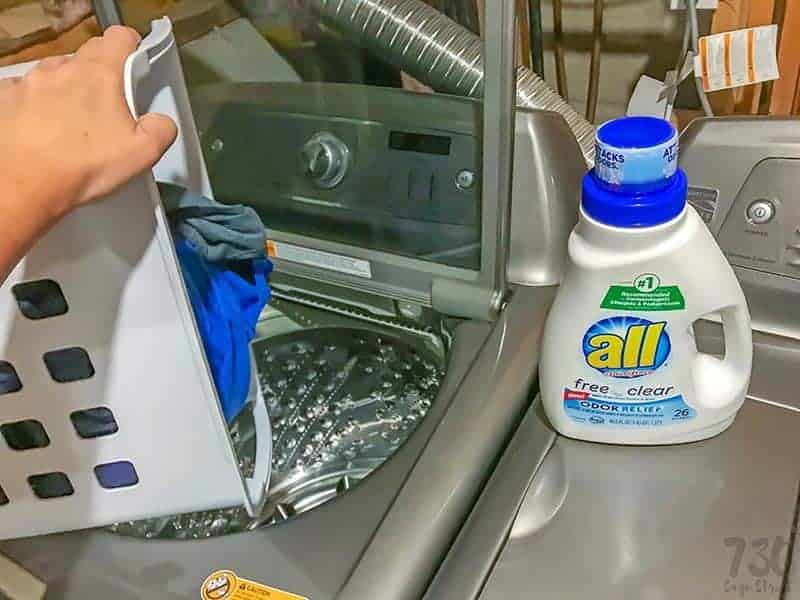 I love the idea that I can use a single detergent to clean all of our clothes, get the stains out, and keep them from being stinky.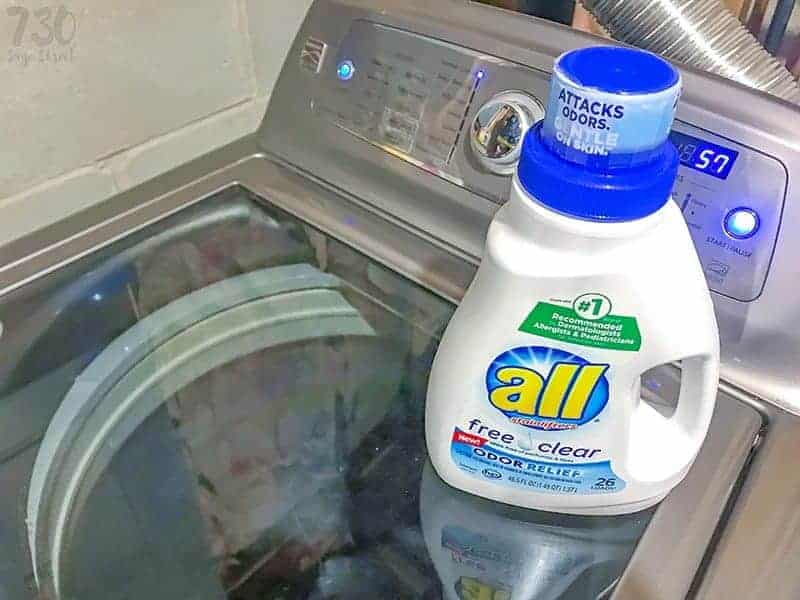 all® free clear Odor Relief did a great job at tackling the odors in my workout clothes. I admit I didn't follow my own advice and I left them sitting in the hamper for a couple of days. Rolled up. Stink multiplying with every passing day. So it was quite the test for this detergent.
I wasn't optimistic and the all® free clear Odor Relief didn't completely eliminate the odors. But they certainly smelled better than they have in a long time. The smell was more faint, less obvious. I do feel that the detergent reduced the odors and I am confident that a few more washings with all® free clear will make them odor free, and keep them odor free from now on.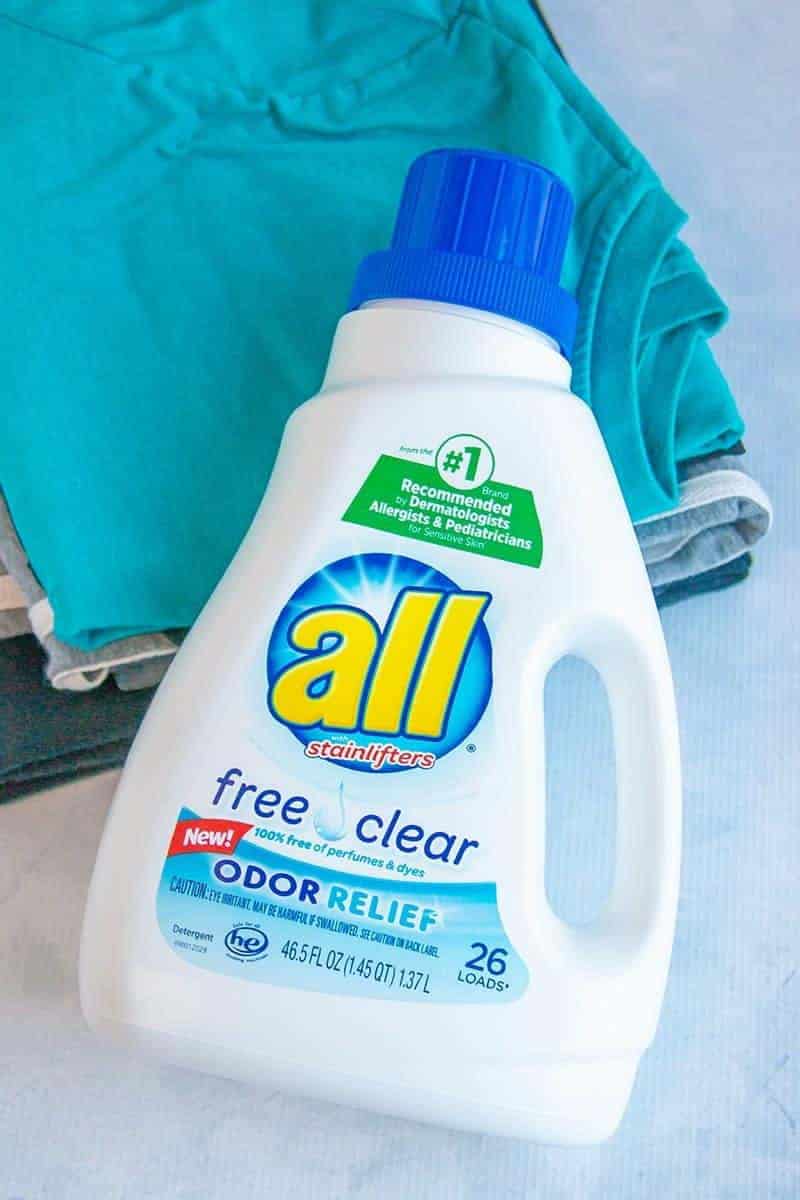 all® free clear is the #1 recommended detergent brand by dermatologists, allergists, and
pediatricians.
*all® free clear is not intended to prevent or treat allergies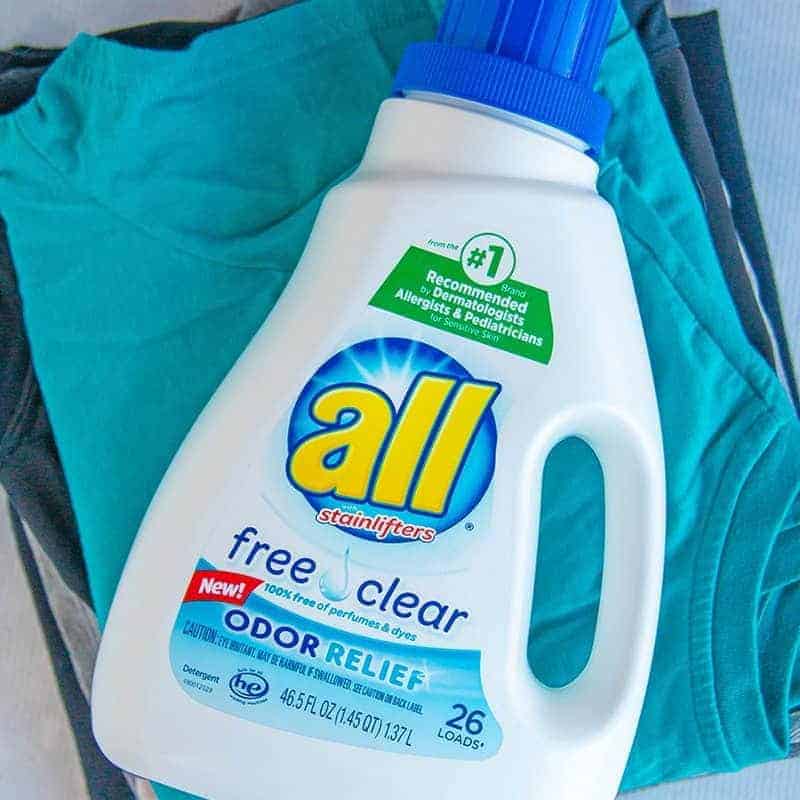 This is a sponsored conversation written by me on behalf of all®. The opinions and text are all mine.