Before I share my low carb pinwheels recipe, I have a story.
I spend my day-to-day with my children determined to scare them out of their wits; I figure it's payback for all of the complaining that I must endure. At times I will I jump out at them from behind a door. Or I will yell "boo" while standing quietly next to them. And it works. Every time. And their attempts at retribution always end in failure. At least they did until the other day. And, of course, the one time one of them is successful, is when I happen to be carrying a cup of water.
"Boo!"
And, soaked.
She got me. And I ended up covered in water. She was so terribly proud of her efforts but was polite enough to apologize for the water. Although I know I will never live that moment down.
That story has absolutely no relevance to the low carb pinwheels recipe, but I felt like sharing. Especially as I plot my retaliation for her success.
So, on with the real reason you are likely here.
Low Carb Pinwheels with Bacon and Cream Cheese
This is a relatively quick and easy recipe that you can customize to your own tastes. I believe bacon makes everything better, but you can use another type of lunchmeat in place of the bacon if you prefer. Layer your favorite ingredients on top of a grid of lunchmeat, roll and enjoy!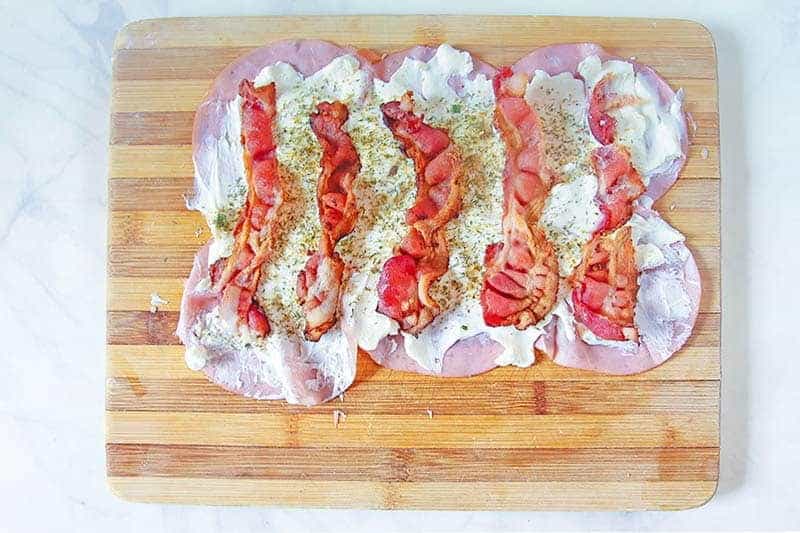 Roll as tightly as you can to make it easier to cut.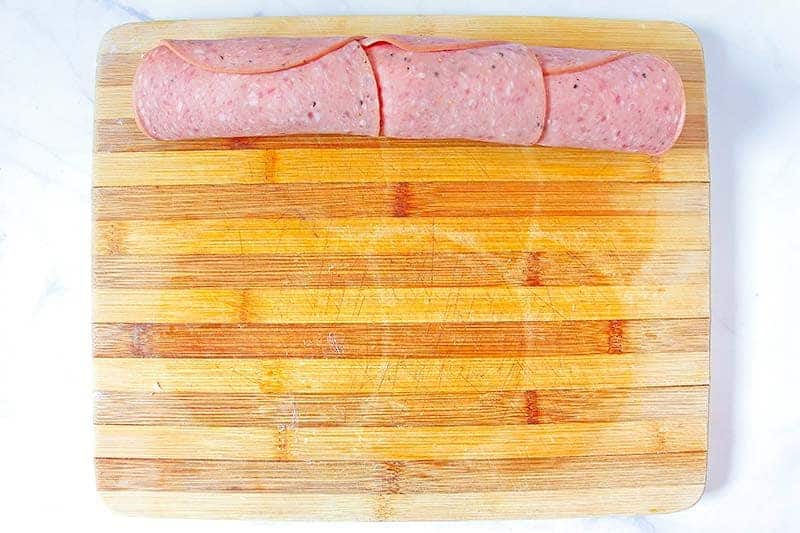 Use a sharp knife and you can serve all at once as an appetizer or wrap individually to enjoy as a snack. Store in fridge until ready to serve.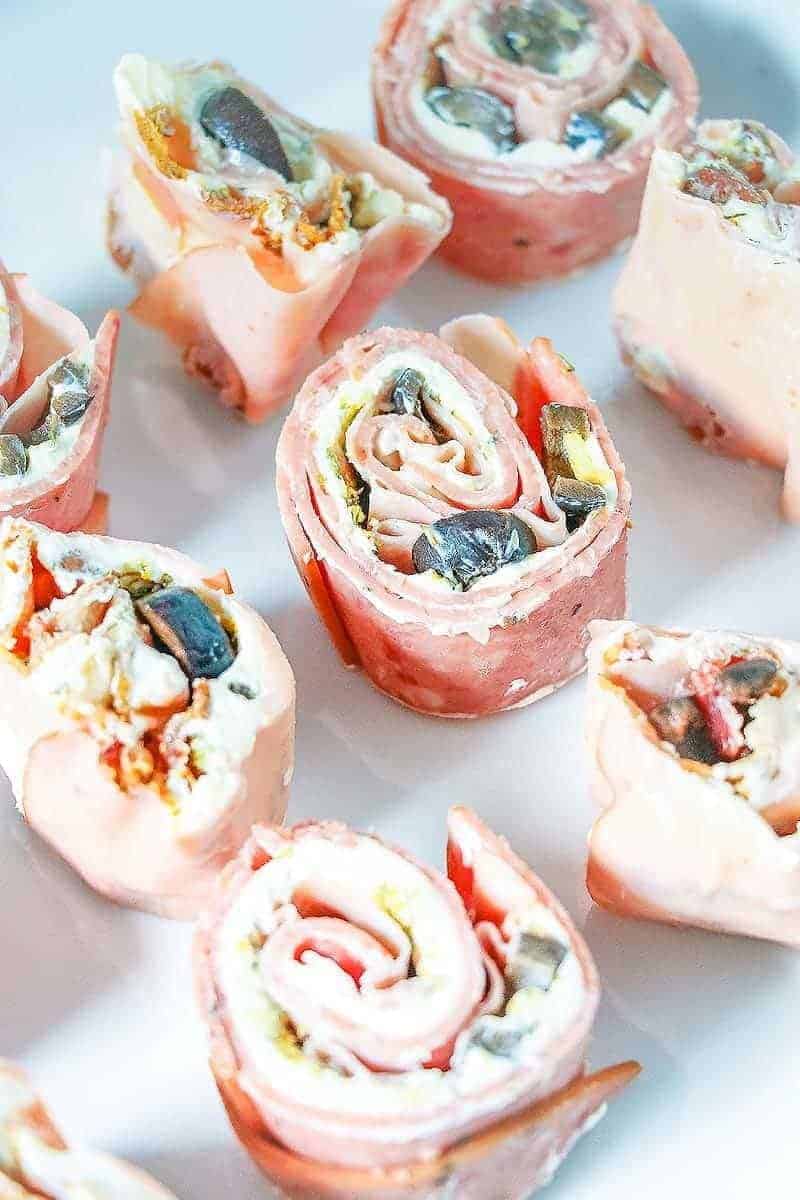 Low Carb Pinwheels with Bacon and Cream Cheese
Ingredients
8 slices of ham or salami lunchmeat, thick sliced (or double up thinly sliced lunchmeat)
5-8 slices bacon (cooked)
1 package cream cheese, softened
3 teaspoons homemade ranch seasoning *see note
½ cup black olives, chopped
Instructions
Place the salami or ham down on a cutting board in overlapping rows 4x2.
Spread ½ package of cream cheese over the salami. If your cream cheese is too hard to spread with a knife, you can try placing it between two sheets of wax paper and rolling it flat with a rolling pin and then placing it onto the salami or ham.
Sprinkle 1½ teaspoons of the ranch seasoning on the cream cheese and sprinkle with ¼ cup black olives. (alternatively, you can blend seasonings into cream cheese before spreading).
Lay the strips of bacon across the cream cheese in the short direction.
Carefully roll the pinwheels - long side to long side, rolling as tightly as possible.
Hold the roll securely and cut into 1-2" pieces.
Serve as an appetizer or wrap each piece individually with plastic wrap for single-servings.
Notes
Homemade Ranch Seasoning:
2 Tablespoons dried parsley
1 Tablespoon dried chives
2 teaspoons dehydrated garlic
2 teaspoons dehydrated onion
1 teaspoon dried dill
1 teaspoon sea salt
1 teaspoon ground black pepper
1/2 teaspoon cayenne pepper
This makes a quick and easy appetizer or party recipe regardless of whether or not your guests follow a low carb or keto diet.
For more low carb recipes visit our Savor hub: low carb recipes.