Make your dishes even tastier with these easy sauce recipes with few ingredients! Whether you're spreading or dipping it, your dish is almost never complete without a flavorful sauce. The additional texture and flavors you get from incorporating sauces into your dishes are worth any stress you might go through making them.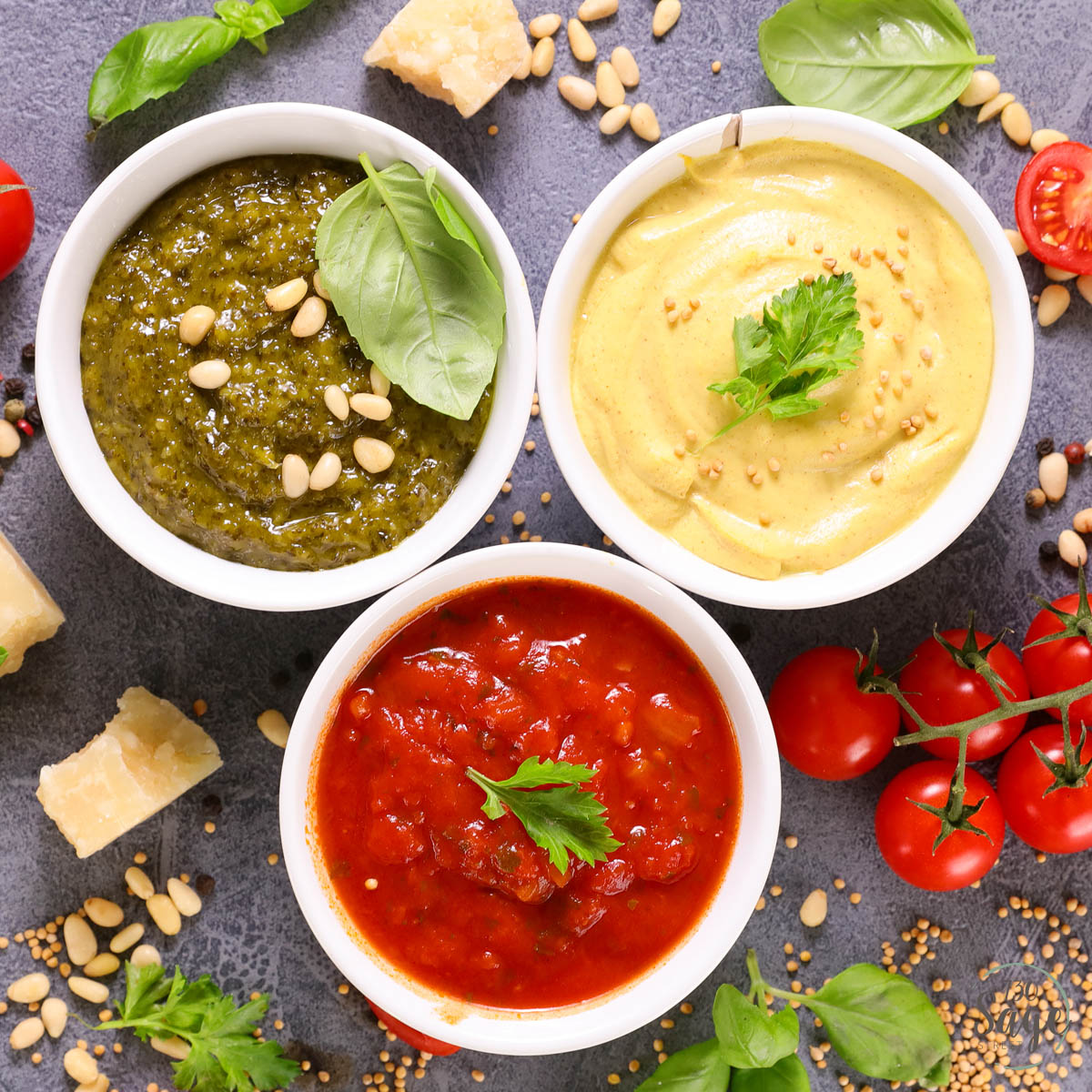 Fortunately, there are many sauces you can make without going through any stress at all. From tomato sauces to hot sauces, we bring you a list of the easiest sauce recipes you can make with just a few ingredients!
We start this list with this fantastic peanut sauce. A dipping sauce incorporating a mix of flavors perfect for your grilled chicken, vegetable noodle dish, and summer rolls.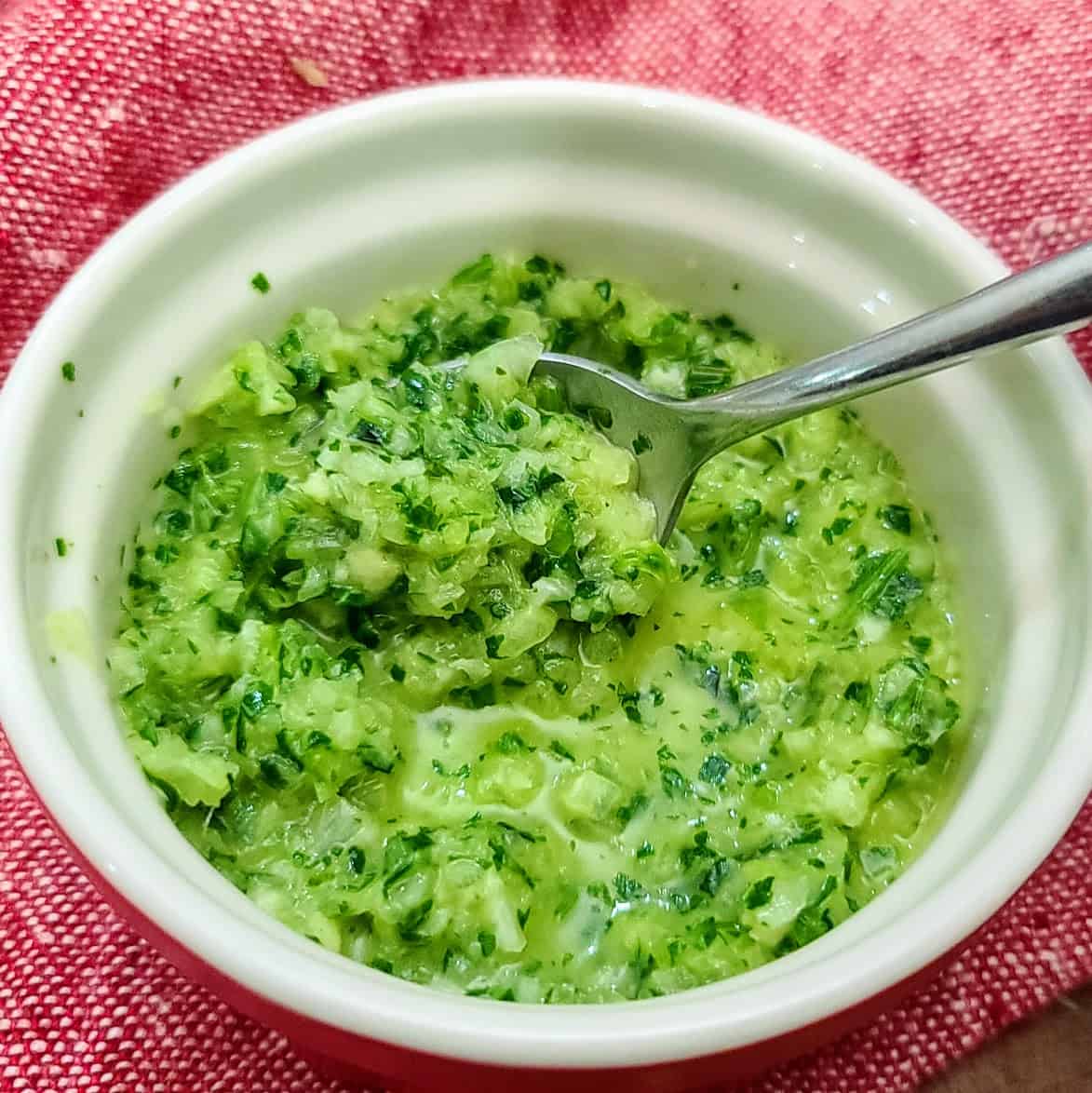 You don't need any other hot sauce on your dishes than this Jalapeno sauce. The spiciness of it is accompanied by delicious flavors from just a handful of ingredients. The sauce goes perfectly with burritos, nachos, and tacos, among others.
The delicious sauce is made with brown sugar, jalapeno peppers, lime juice, fish sauce, garlic, olive oil, cilantro, and onions.
It takes only ten minutes to make, and you can enjoy it in its thinner form as a salad dressing or as a creamy think dip for meat, nachos, and tortilla chips. If you loved this sauce with tacos, you'd enjoy it with some of these easy ground beef recipes with few ingredients.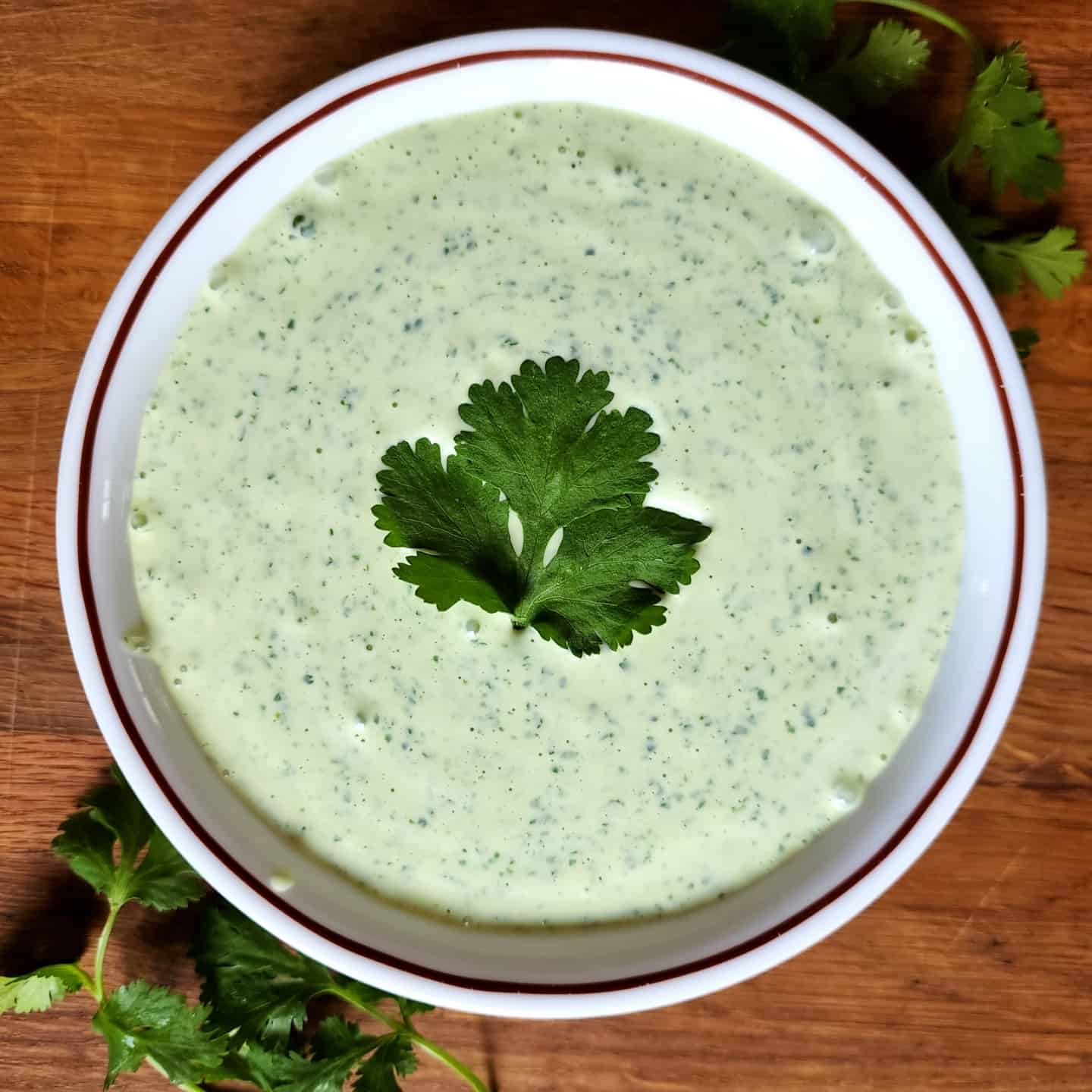 The refreshing taste you get from this creamy cilantro lime sauce makes it go perfectly with so many dishes.
The best part of this dish is that you only need your food processor and one bowl to get this ready. You can make the super easy sauce with pantry ingredients, including mayonnaise, Greek yogurt, lime juice, extra virgin olive oil, cilantro, and a pinch of salt.
For an exciting twist, add sour cream or chipotle peppers to the processor. Serve the sauce with salads, fish tacos, fajitas, quesadillas, and fresh veggies. See more of these easy recipes to make in your food processor for super quick dishes.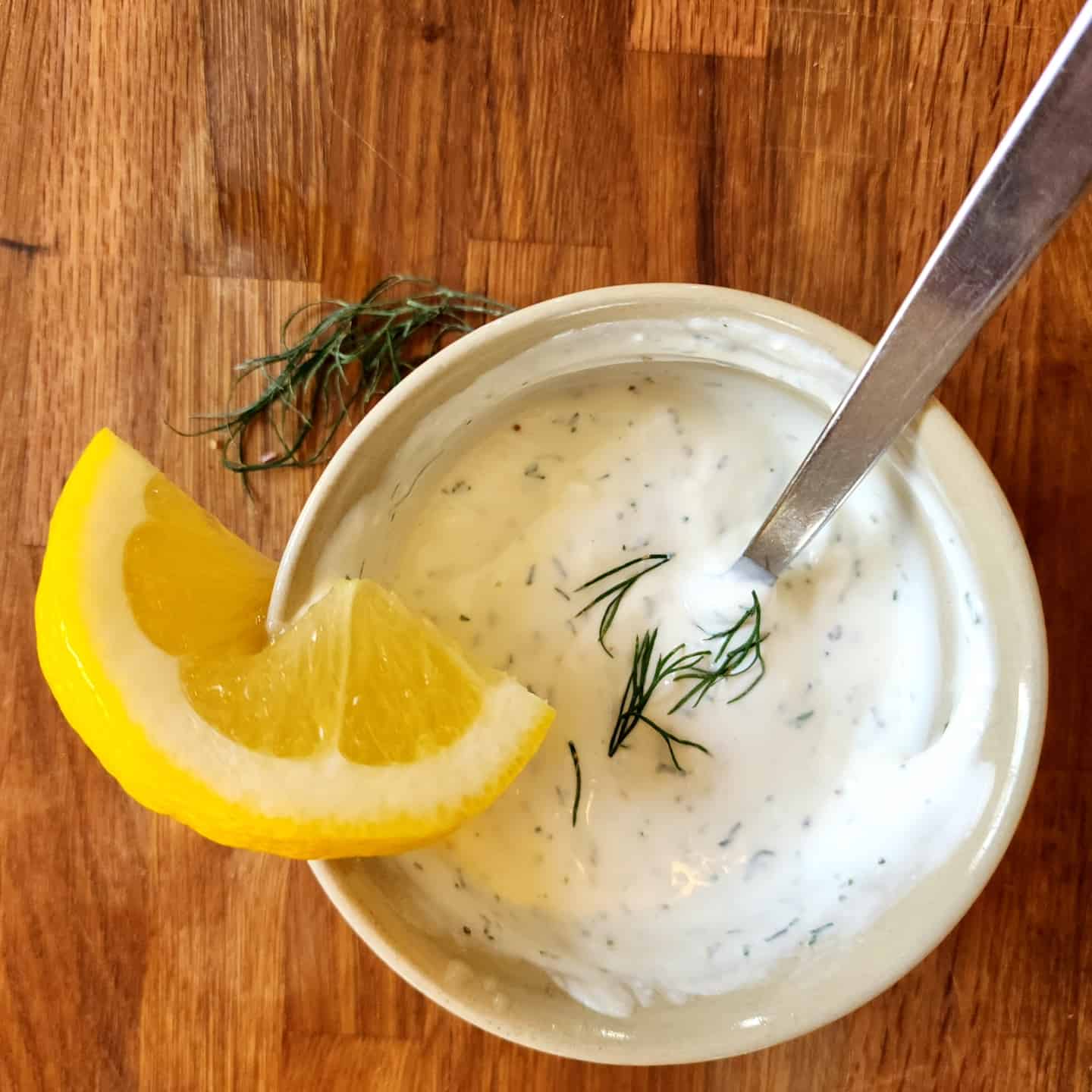 This also comes with a refreshing flavor and the versatility desired of any sauce. It gives a good balance of creamy and tangy to go with a number of dishes, including shredded chicken tacos, hot wings, and roast beef sandwiches.
Ingredients required include fresh lemon juice, mayonnaise, whole-milk Greek yogurt, chopped fresh dill, and salt to taste.
You can add more fresh herbs to the sauce, depending on your taste, and a sprinkle of pepper to serve!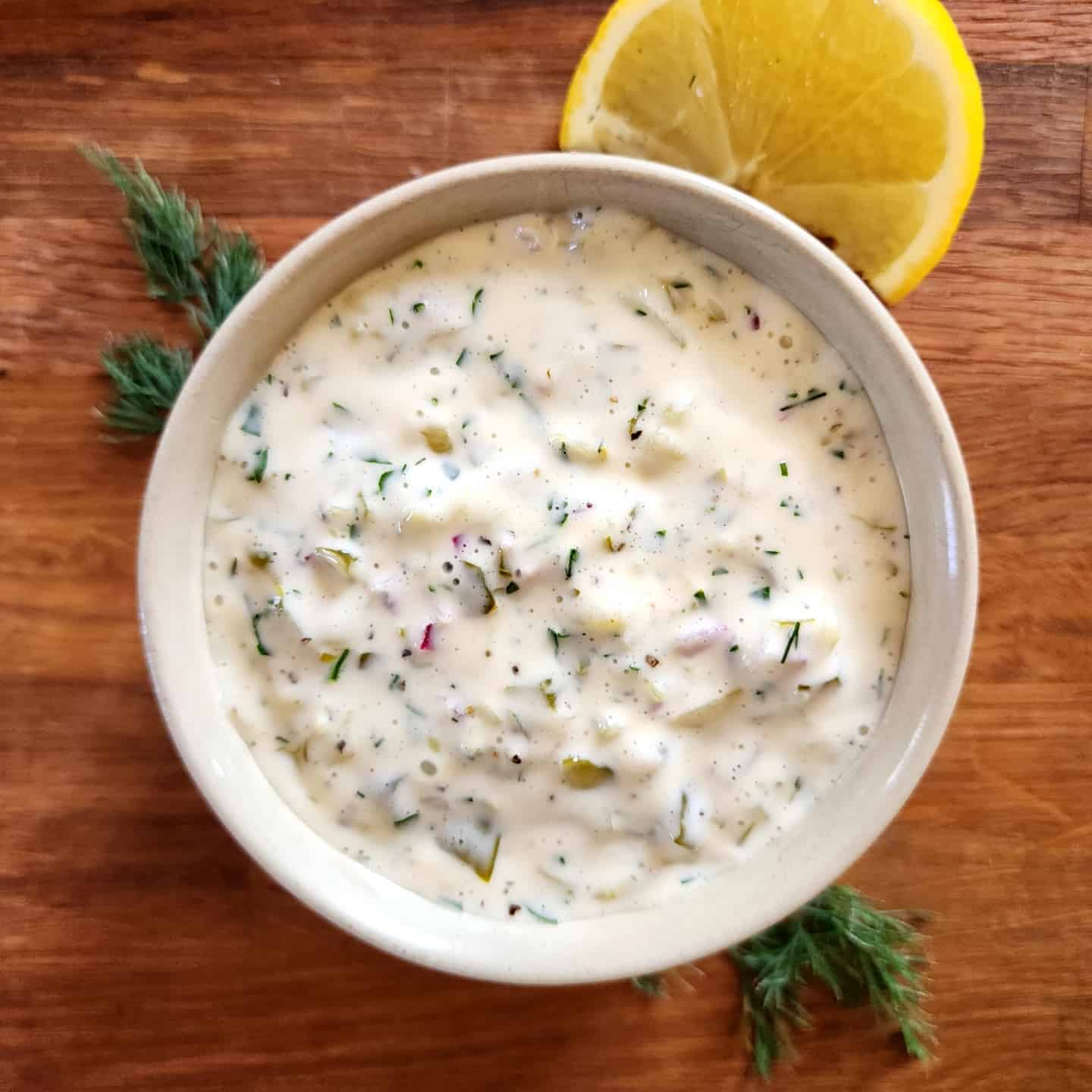 This is one of the easy sauces you'll fall in love with for its amazing taste, versatility, and simple preparation.
The recipe for this sauce calls for mayo, dill pickles, finely chopped fresh parsley, lemon juice, sugar, and onion.
Add freshly ground black pepper to serve with a host of dishes, including roasted red peppers, seafood, fried fish, fish sandwiches, and burgers. You can also use the creamy tartar sauce as a salad dressing.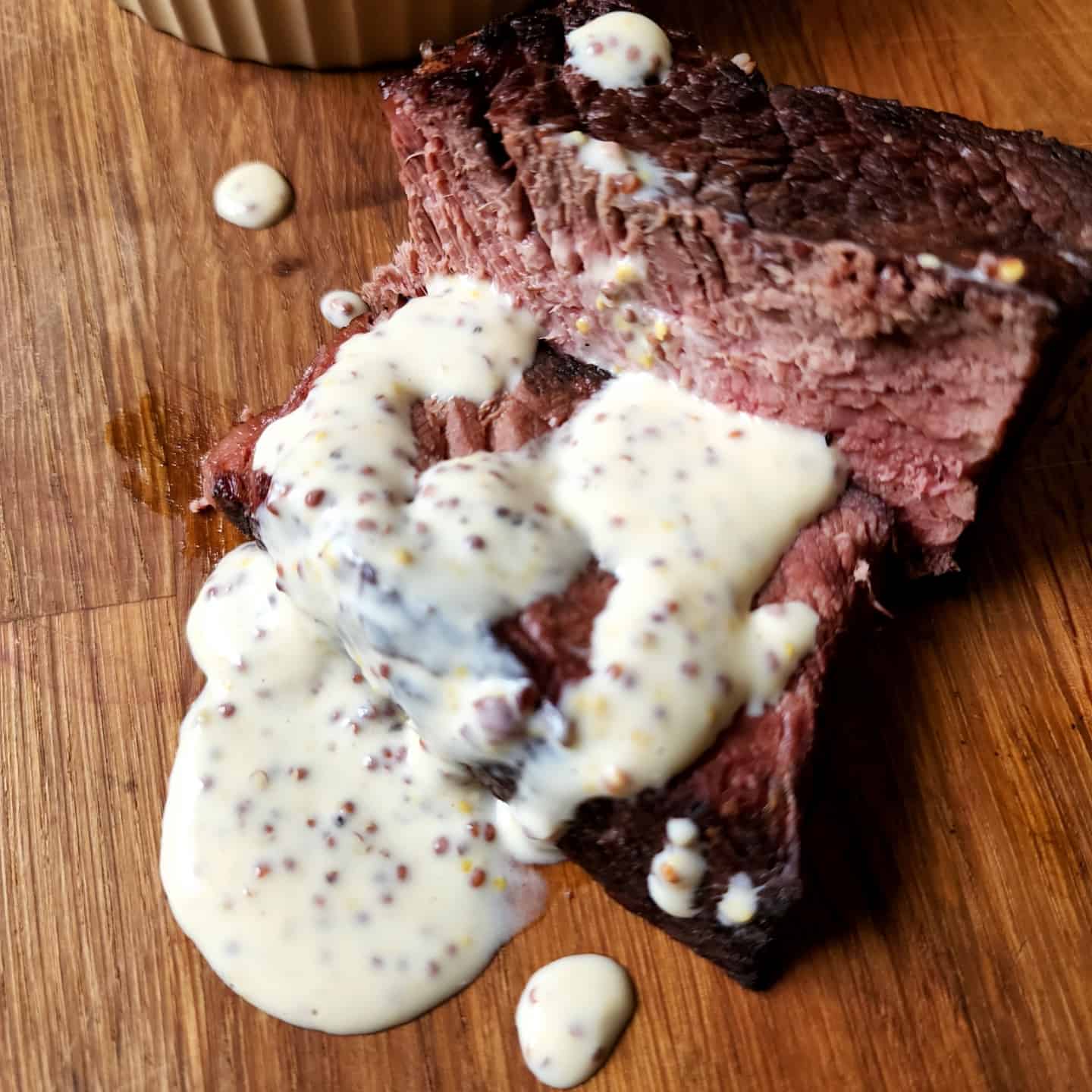 Made with just three ingredients, this is one of the simple sauces perfect for your meat dishes, from chicken fingers to steaks. It gives creamy and tangy flavors and a little bit of spice to create an amazing flavor profile for your meat dish.
Ingredients you need for the sauce include heavy whipping cream, salted/unsalted butter, and stone-ground mustard.
This sauce takes only 10 minutes to make, and you should add a pinch of salt and pepper to taste before serving!
This Asian-inspired sauce gives your dish a powerful mix of spicy, salty, and sweet flavors. It's a quick and easy recipe that you can make with only three ingredients in five minutes.
The great sauce has a wide range of what you can use it as, from salad dressings to dip for fresh vegetables. Its simple ingredients include natural chunky peanut butter, sweet chili paste, and soy sauce.
Serve this delicious homemade sauce with grilled chicken breast, spring rolls, and fried rice to enjoy. You can do more than grill chicken breasts to enjoy this sauce in these easy chicken breast recipes with few ingredients.
Tomato sauce is a favorite in many families, but this addition of curry might just be the best version of it. It's an enjoyable sauce you'd love with a number of dishes, including rice bowls, chicken, roasted veggies, scallops, and shrimp.
This tomato sauce recipe calls for spicy sauce or a good tomato paste, coconut milk, red curry paste, salt, and black pepper to taste.
The simple sauce takes just 15 minutes to make, and you can add a sprinkle of cayenne pepper for spiciness. These easy ground beef and rice recipes with few ingredients have many dishes you'd enjoy with this sauce.
In sauce cuisine, Pasta sauce is one of the most loved for its wide range on dishes other than pasta. This pasta sauce recipe requires only three ingredients to make but still delivers the amazing flavors you'll want in a pasta dish.
These ingredients include olive oil, minced garlic, cherry tomatoes, or can-crushed tomatoes. Add sea salt or kosher salt to the sauce to taste.
Serve over pasta or pizza to enjoy, and store leftovers in a jar.
This fantastic garlic butter sauce is one of the sauce recipes you'll have a swell time making. It's an attractive and tasty sauce that goes amazingly with lobsters, chicken thighs, pasta, and veggies.
The creamy and tangy flavors of the sauce are obtained from lemon juice, white wine vinegar, cold butter, garlic, and Himalayan pink salt.
Cook on low heat for seven minutes; add a pinch of black pepper and serve with your favorite dish! Garlic lemon butter sauce goes amazingly with chicken and you can get some ideas for your next dinner with these easy ground chicken recipes with few ingredients.
The number of dishes you can eat this Dijon yogurt sauce with makes it a favorite on our list of sauce recipes. You will enjoy this sauce with crab cakes, Brussels sprouts, and even crispy potatoes.
The sauce is made with just four ingredients, including nonfat Greek yogurt, maple syrup, Dijon mustard, and olive oil.
You do not need any form of cooking to get this sauce ready; just combine the ingredients and salt and pepper to taste.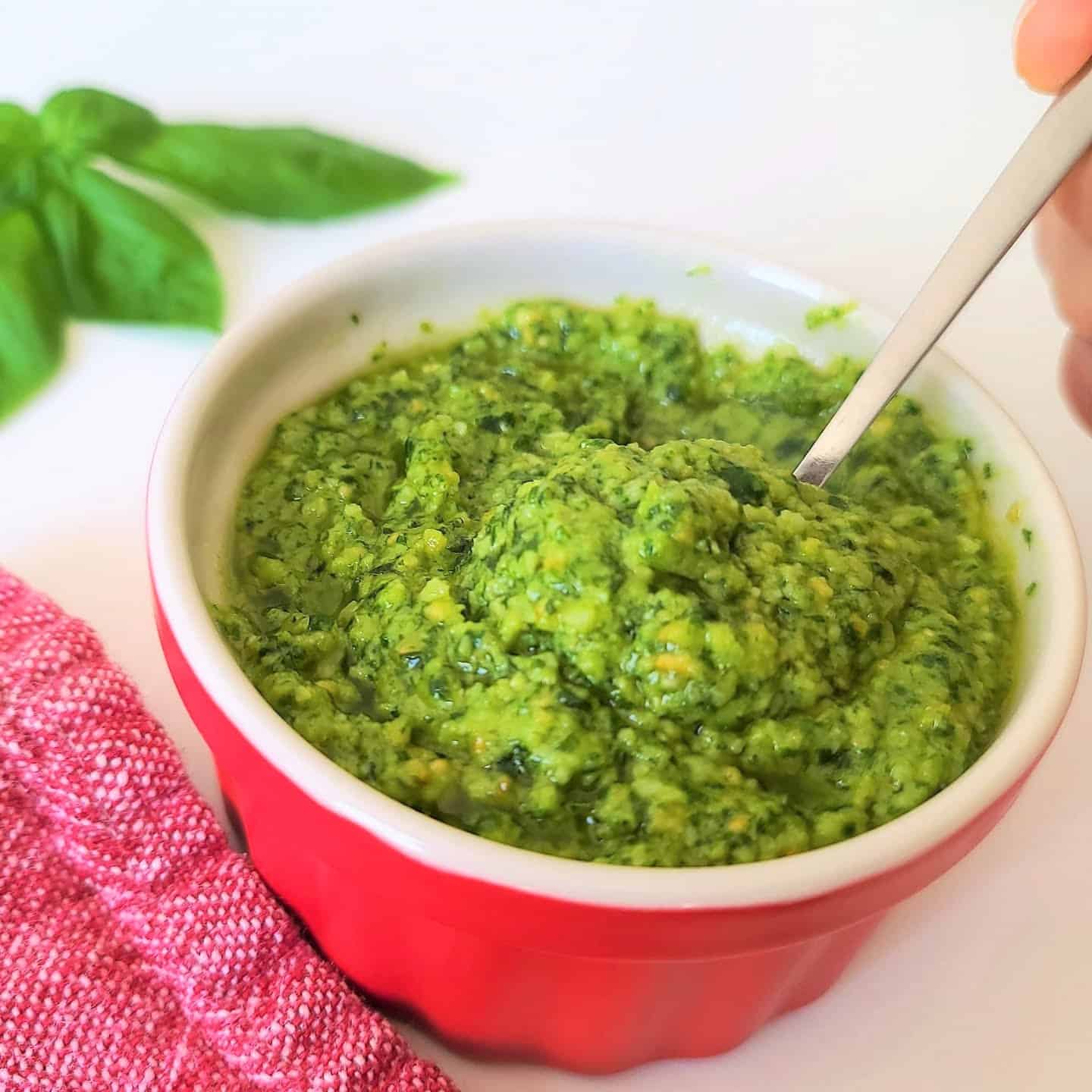 This fresh sauce requires only your food blender/processor to make in five minutes. The sauce is bright and flavorful and requires just a few ingredients to make.
These include raw almonds, basil, parmesan cheese, lime or lemon juice, olive oil, and garlic.
Add Himalayan salt to taste and serve with pasta, salad, or pan-fried shrimp.
With just three ingredients, you can get this sauce ready in just two minutes! It's the sauce that defines your burger taste, and it's vegan and gluten-free.
The ingredients required for this enjoyable sauce include mustard, Sriracha sauce, and your favorite mayonnaise.
Serve with your burger, wraps, and rolls to enjoy!
The red wine sauce is perfect for meat dishes with the amazing flavors it adds to your dishes. You can make this fantastic sauce in just ten minutes with minimal ingredients.
They include balsamic vinegar, red wine, butter, shallots, thyme, chopped parsley, and beef stock.
Season with salt and pepper as desired and serve on your meat dish.
You'll love this sauce for dipping and for flavoring your stir fries! It's a 7-ingredient sauce that'll be ready to serve and enjoy in 6 minutes.
Get sugar, vinegar, soy sauce, cornstarch, garlic powder, red pepper flakes or chili powder, Samba Oelek, and salt to make this sauce.
Serve with your chips and wraps to enjoy!
For your Fajitas, tacos, and chips, you want to try out this amazing chipotle dipping sauce.
It's super simple to make, requiring chipotle peppers in adobo sauce, sour cream, mayo, clove, and juice from lime.
Add a pinch of salt to taste and enjoy with your fajitas!
The sweetness and tanginess you get from orange make this recipe the perfect condition for your stir fry and chicken.
It requires orange juice, brown sugar, maple syrup, ginger, garlic, oil, and rice vinegar.
This requires only 17 minutes to get ready and use for your orange tofu, chicken, and stir fry veggies.
This amazing condiment goes with a lot of meat dishes and is the easiest sauce you can make.
With a crockpot or slow cooker, you only need fresh apples, cinnamon, sugar, and water to get this ready.
Let your crockpot do the work for you for a few hours, and then you can serve it with your meat dishes. Enjoy more apple-flavored recipes with these easy apple dessert recipes with few ingredients.
You'd absolutely enjoy this sauce with pasta, giving you a refreshing taste you'd love in the middle of summer.
It requires only four ingredients, including butternut squash, parmesan cheese, garlic, and pasta water.
Add salt and pepper to taste and serve over your pasta dish.
This sauce is definitely what you want on the side of your thanksgiving dishes with its delicious taste.
It takes just five minutes to make, using fresh cranberries, oranges, and sugar.
Ensure to stir at intervals when cooking to avoid your sauce sticking to the point. Serve in a bowl with your meat dishes, and enjoy!
If you ever get confused about what to serve with potatoes, go for this creamy horseradish sauce.
It's an amazing sauce made with Dijon mustard, Worcestershire sauce, milk, salt, pepper, and horseradish sauce.
You can choose to make it a dipping sauce, or you can drizzle the potatoes with the sauce!
Easy Sauce Recipes With Few ingredients Takeaway
These sauces will come in handy on busy days and on special occasions. They do not take up to 30 minutes to make, and you can keep them stored for many days! If you're looking for meat dishes to pair with your sauces, check out these easy meatloaf recipes with few ingredients.