Food processors make our cooking experiences much easier and better, and these are the best food processor recipes you can try on any day of any season. Food processors help eliminate the tedious and time-consuming parts of cooking, and you can get your favorite recipe ready in a few hours or lesser.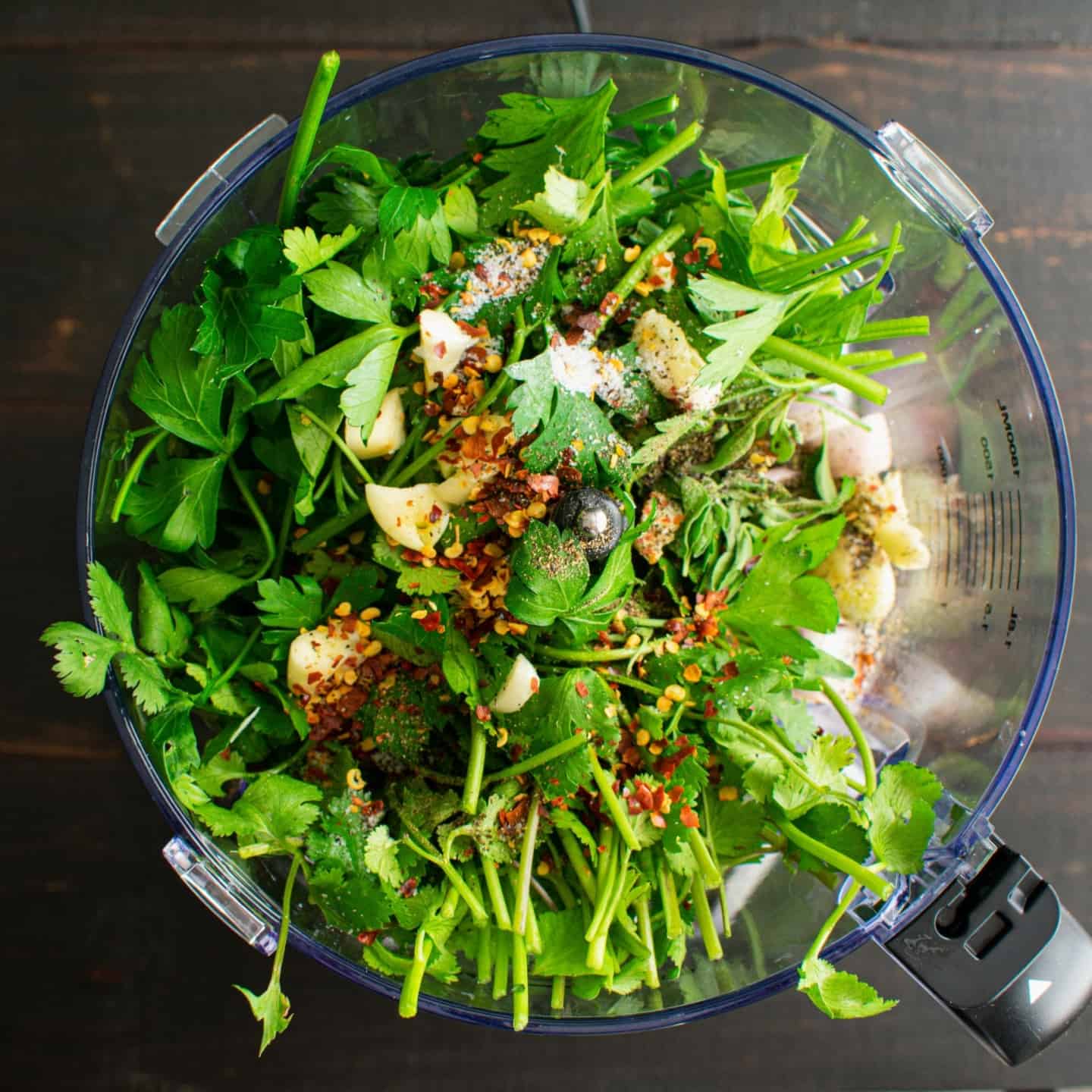 From side to main dishes, there's savory goodness with endless combinations waiting for you with the help of your trusty food processor. The first of the easy recipes you can make with a food processor is the yummy cilantro lime sauce that serves as an excellent sauce on virtually everything!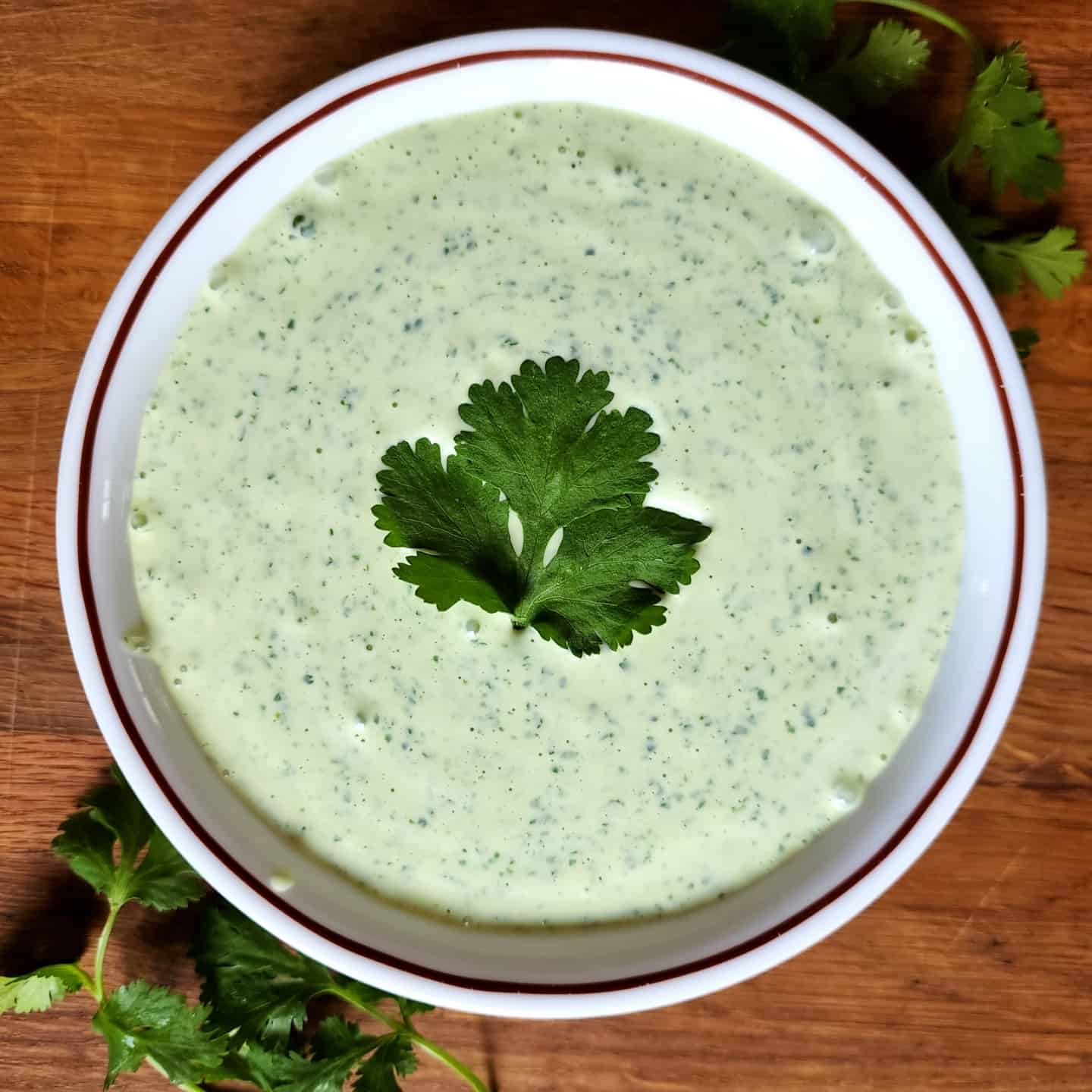 The cilantro lime sauce is a simple dish to make with about five ingredients and takes just two minutes of your time, thanks to a food processor.
The easy recipe sauce serves excellently as a dip with quesadillas, fajitas, fish tacos, salads, and raw vegetables too.
The creamy sauce requires mayonnaise, greek yogurt, cilantro, virgin oil, limes, and salt. Prepare and serve with your favorite dishes, and store in the case of excess.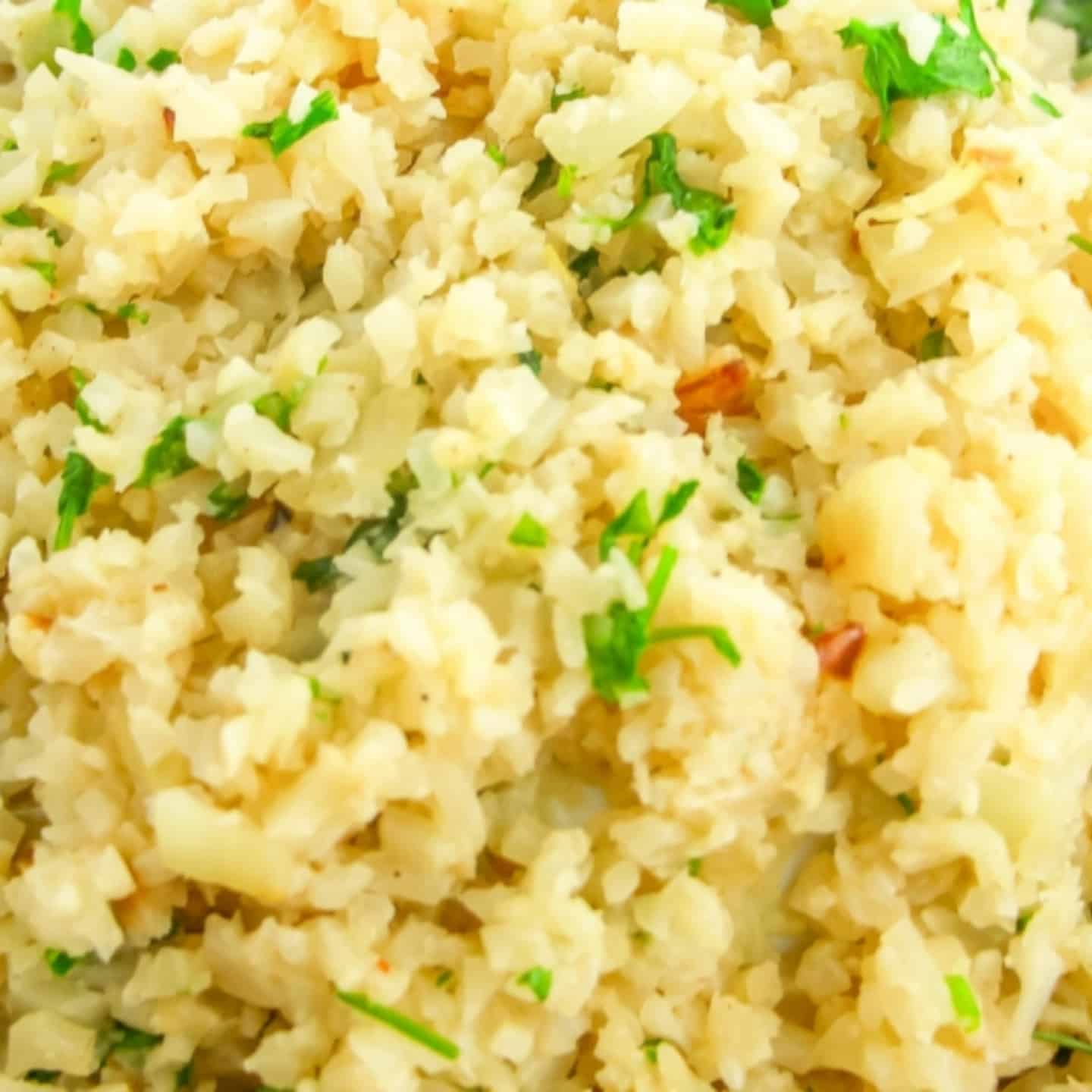 The cilantro lime cauliflower rice is the side dish to brighten up your menu and delight your tastebuds with its exciting flavors.
This food processor recipe goes great with many creamy dishes and has a total cook time of 20 minutes.
This simple and flavorful dish requires minced garlic, fresh cilantro, lime juice, store-bought cauliflower rice, white onion, olive oil, cumin, salt, and vegetable stock. Serve warm, and enjoy!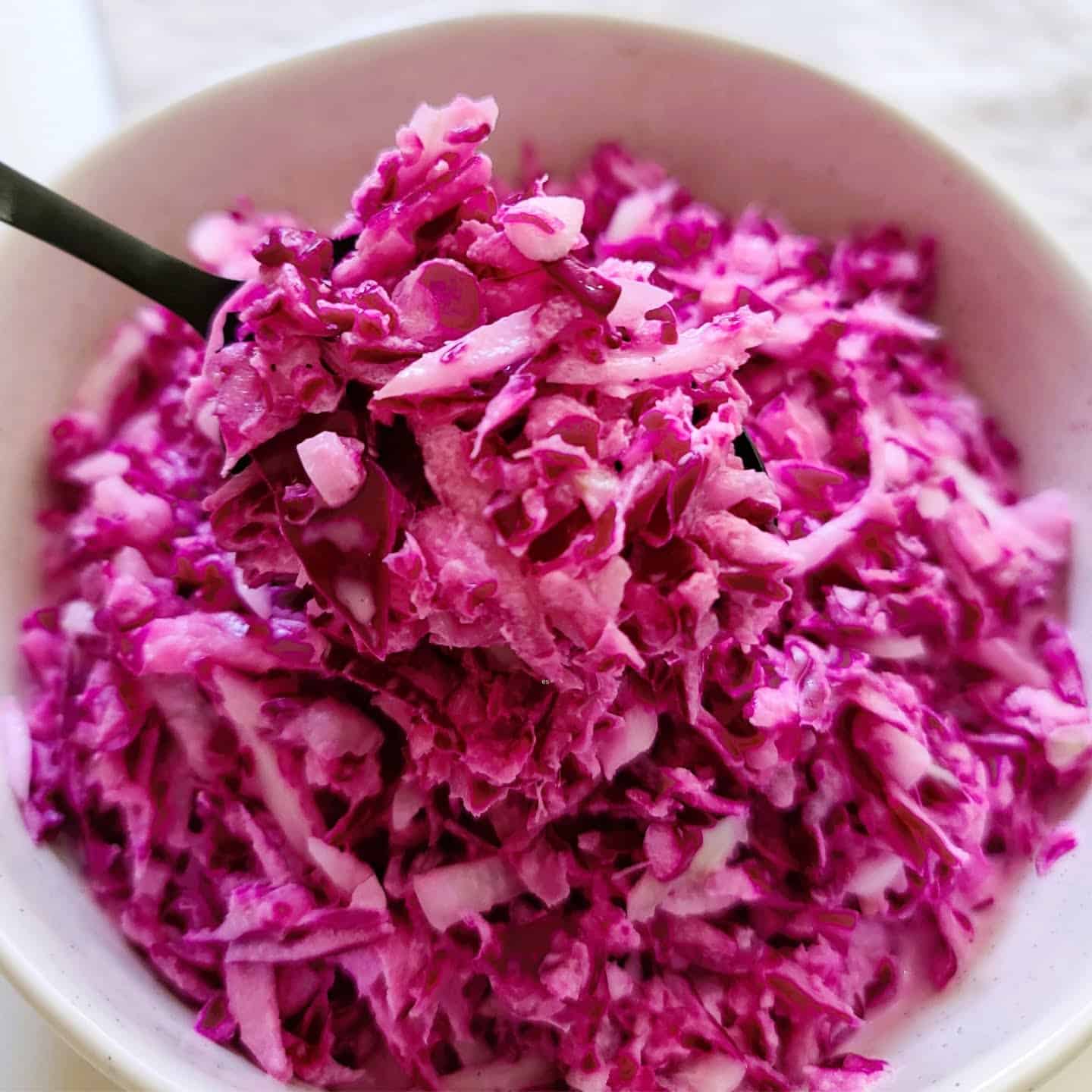 This incredibly easy side dish for pulled pork comes with super flavors and textures. You'll get a mix of crunchiness, creaminess, and tanginess in this simple dish.
It takes about five minutes to get ready and requires minimal ingredients you can fetch from the pantry.
These include red cabbage, white sugar, black pepper, vinegar apple, mayonnaise, and onion.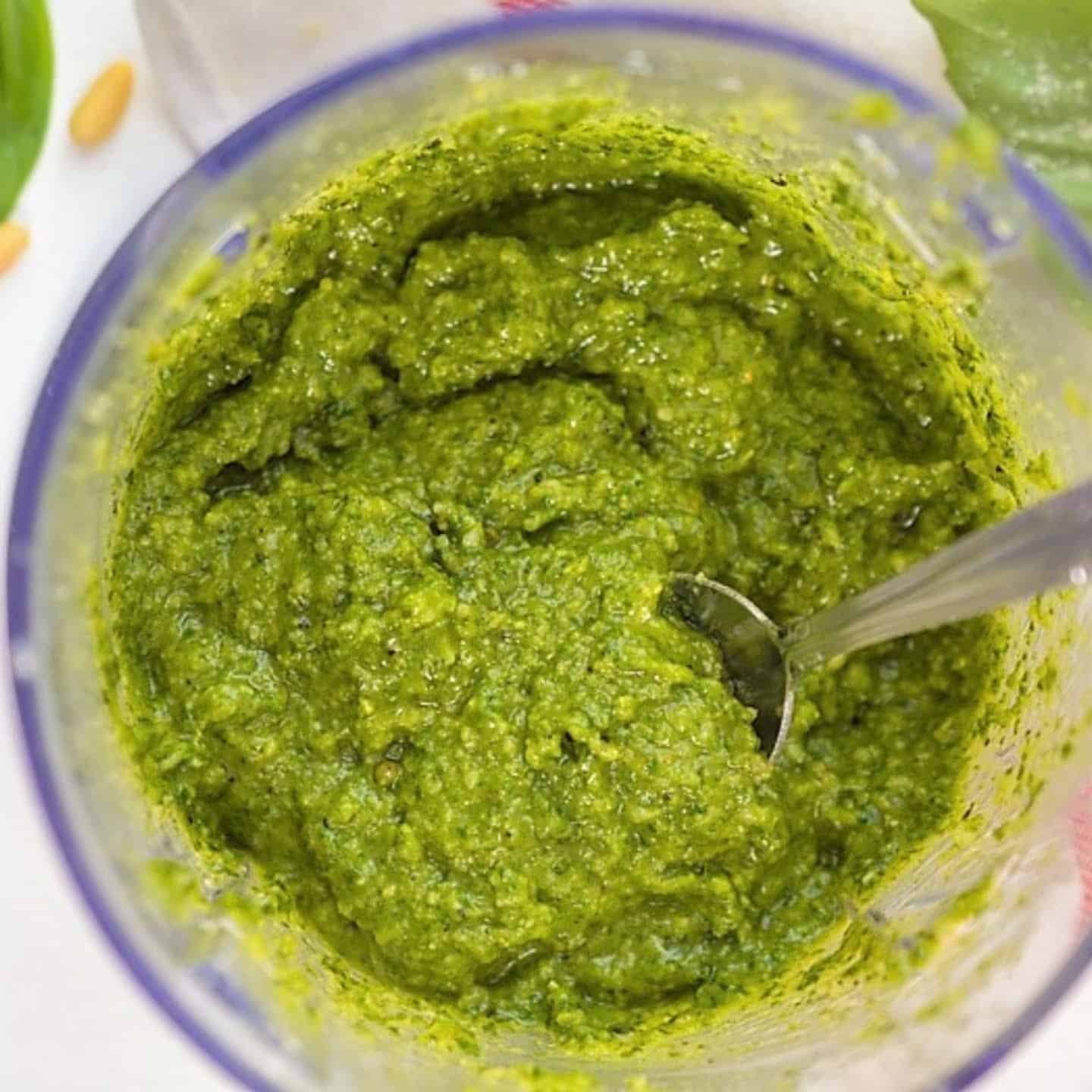 Do you want a homemade pesto you can easily make with your food processor? This basil pesto with pine nuts will blow your mind.
It's perfect for pasta, pizza topping, and as a spread on sandwiches.
The ingredients for the yummy goodness include olive oil, fresh basil, garlic, parmesan cheese, pine nuts, salt, and pepper. The pesto makes for a good salad dressing for Caprese salad and for marinating baked chicken.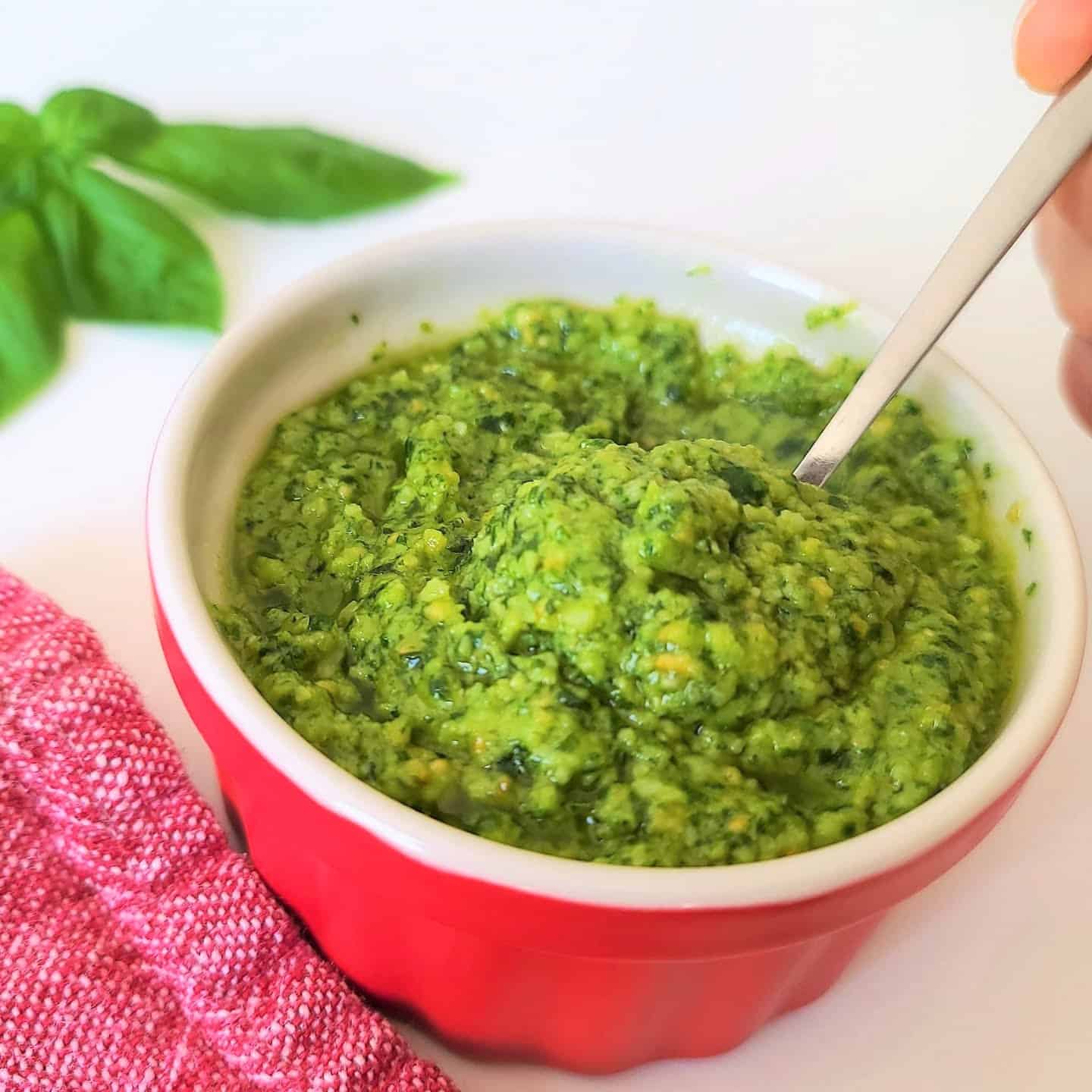 If you love almond butter, you'll want to try this basil almond pesto with the flavors it adds to your dishes.
In addition, the pesto takes only five minutes to make with your mini food processor.
It requires a few ingredients and goes perfectly with pasta, fish, meat, salad, and pan-fried shrimp with healthy veggies.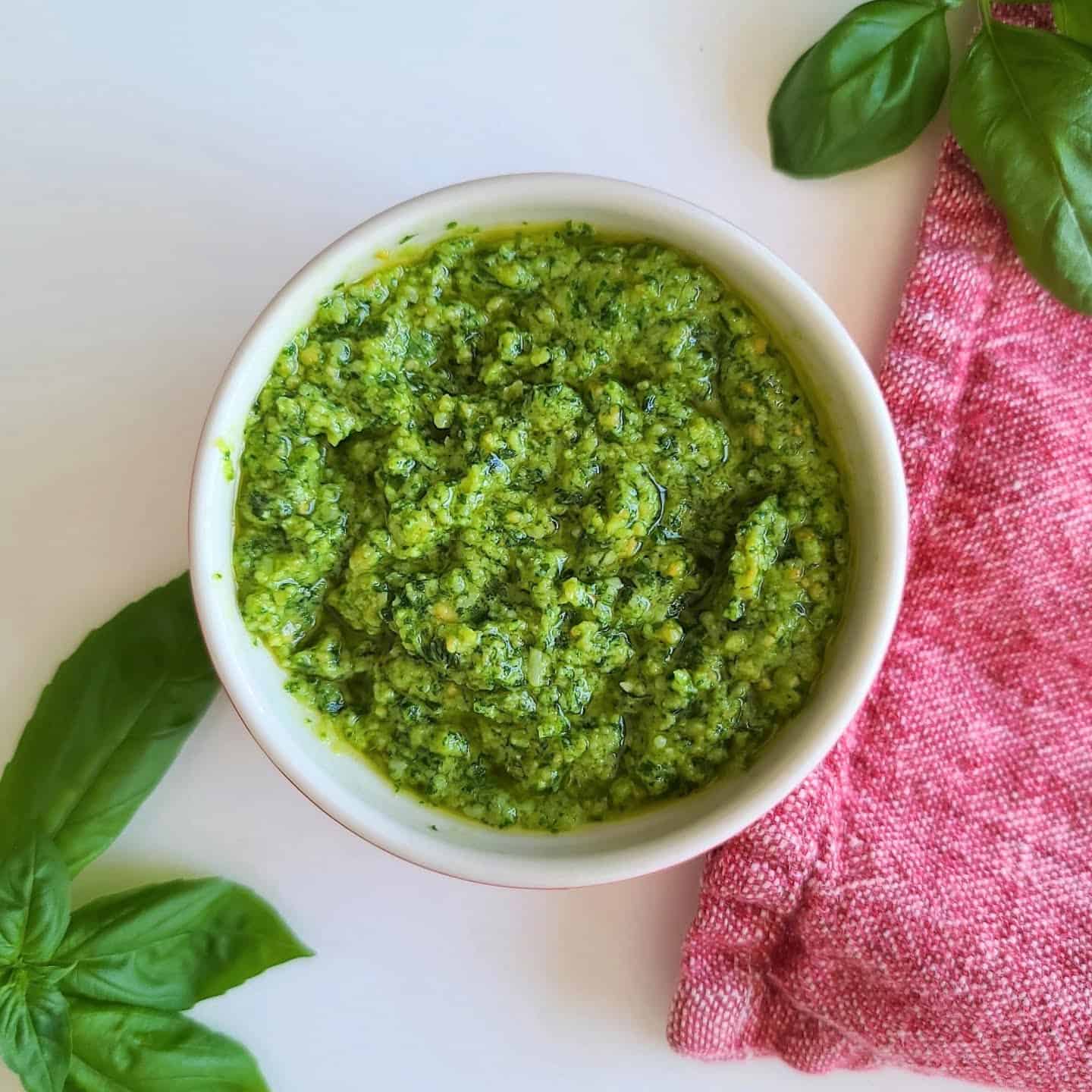 If you'd rather have cashew nuts in the food processor when making your basil pesto, this is the recipe for you.
It's another five-minute food processor recipe that requires raw cashews, parmesan, garlic cloves, fresh lime juice, fresh basil, olive oil, and Himalayan salt.
The food processor makes enough pesto to last four to five meals with this recipe. You can freeze this pesto for up to six months.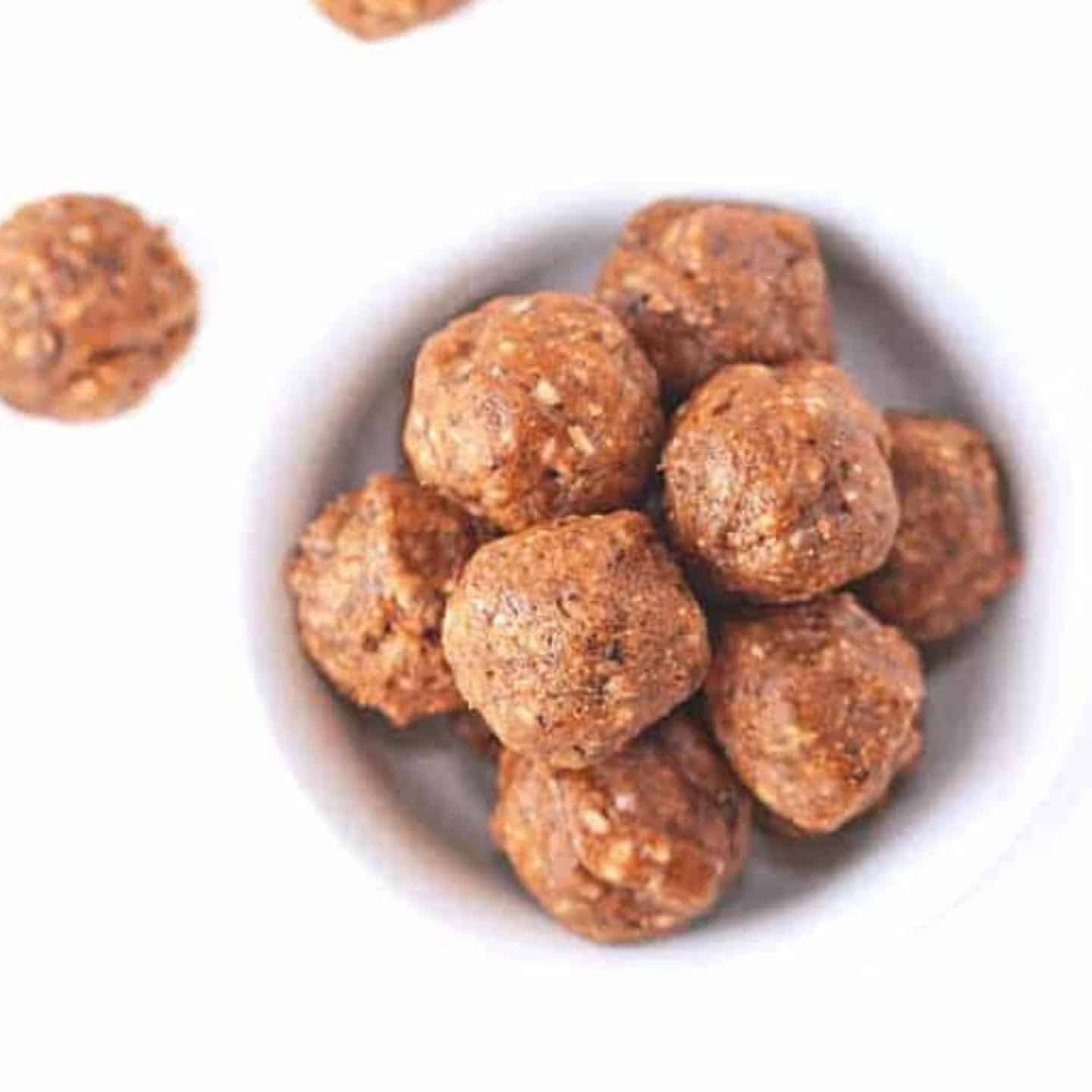 Athletes who want tasty and energy-filled bites will love this food processor recipe.
It's a snack with lots of proteins and healthy fats that you can put together in 12 minutes with a food processor.
Ingredients for the snack include dates, vanilla, diced prunes, almonds, and salt. Put them in your food processor, make a puree, and chill till you can eat.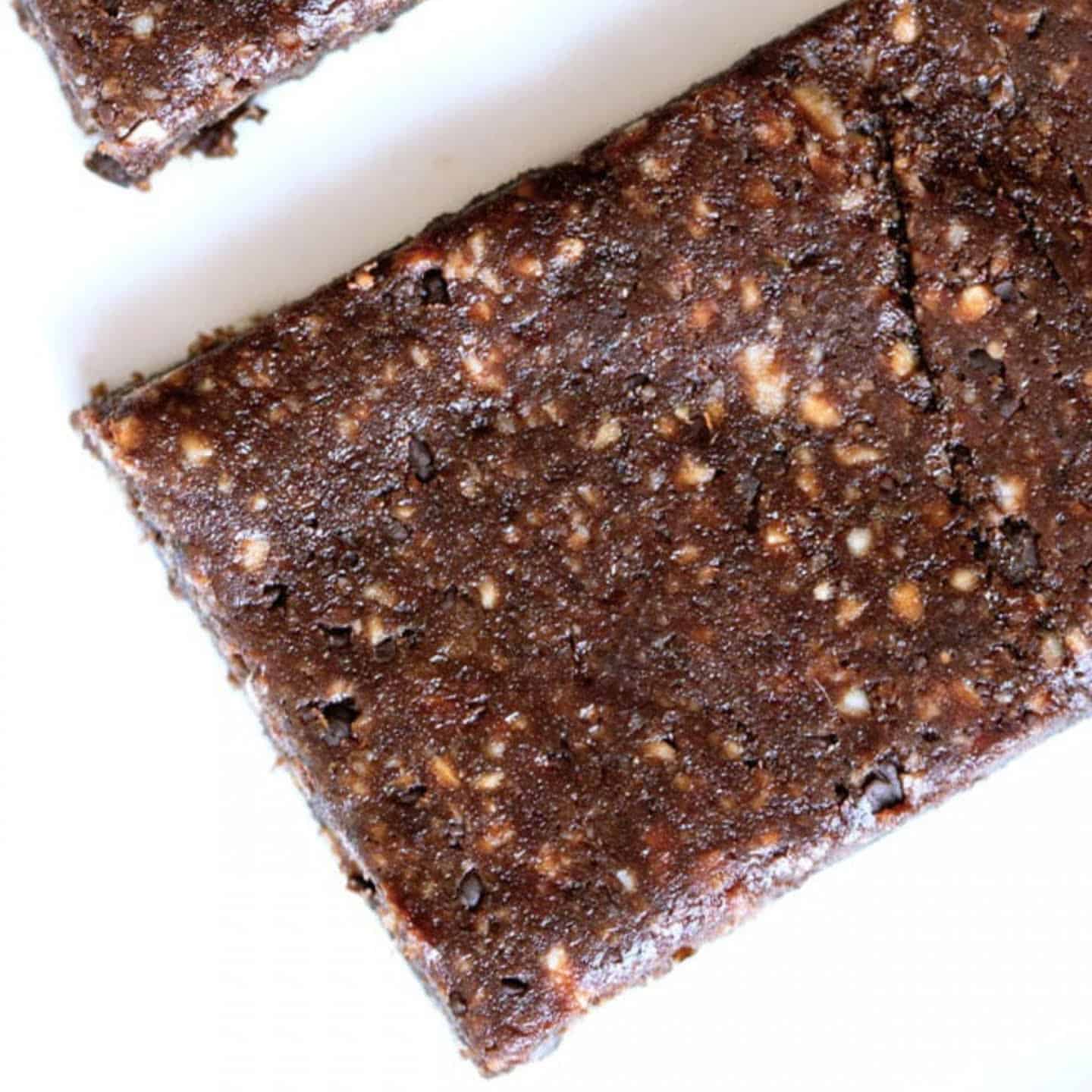 This is a chocolate-filled healthy snack that takes about five ingredients and less than ten minutes to make.
The snacks are tasty and nutrient-packed with proteins and healthy fats.
What goes into your food processor includes dates, blanched almonds, cocoa powder, vanilla, and chocolate chips (if desired).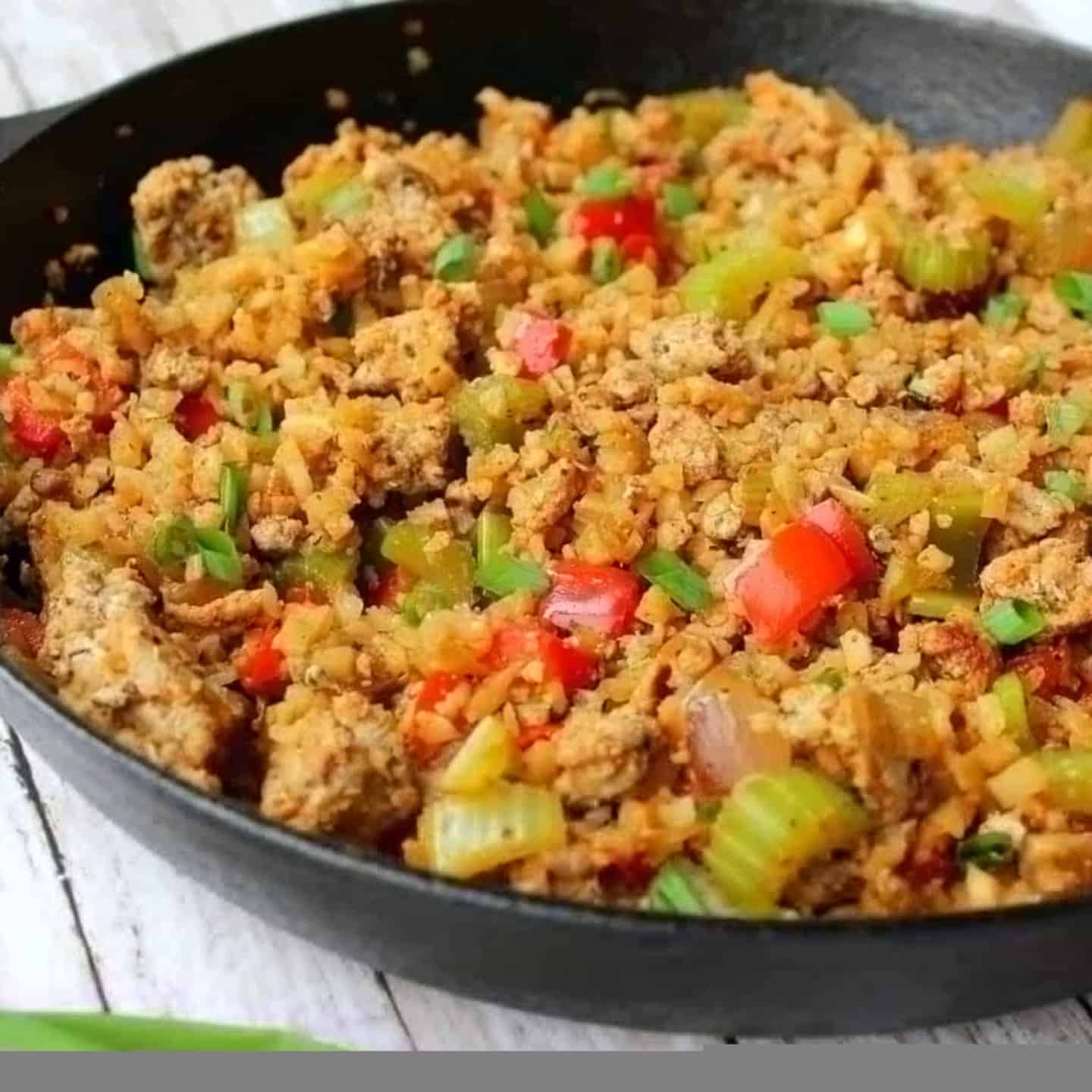 This is one of the food processor recipes that can serve as a main dish or side for a lovely family dinner.
It's packed with veggies and seasonings that you mix with your premade cauliflower rice to make a super tasty dish.
Buy premade cauliflower rice, garlic powder, ground turkey, garlic cloves, thyme, paprika, cayenne pepper, chicken stock, oregano, and red bell pepper. Garnish the dish with green onions, and serve hot!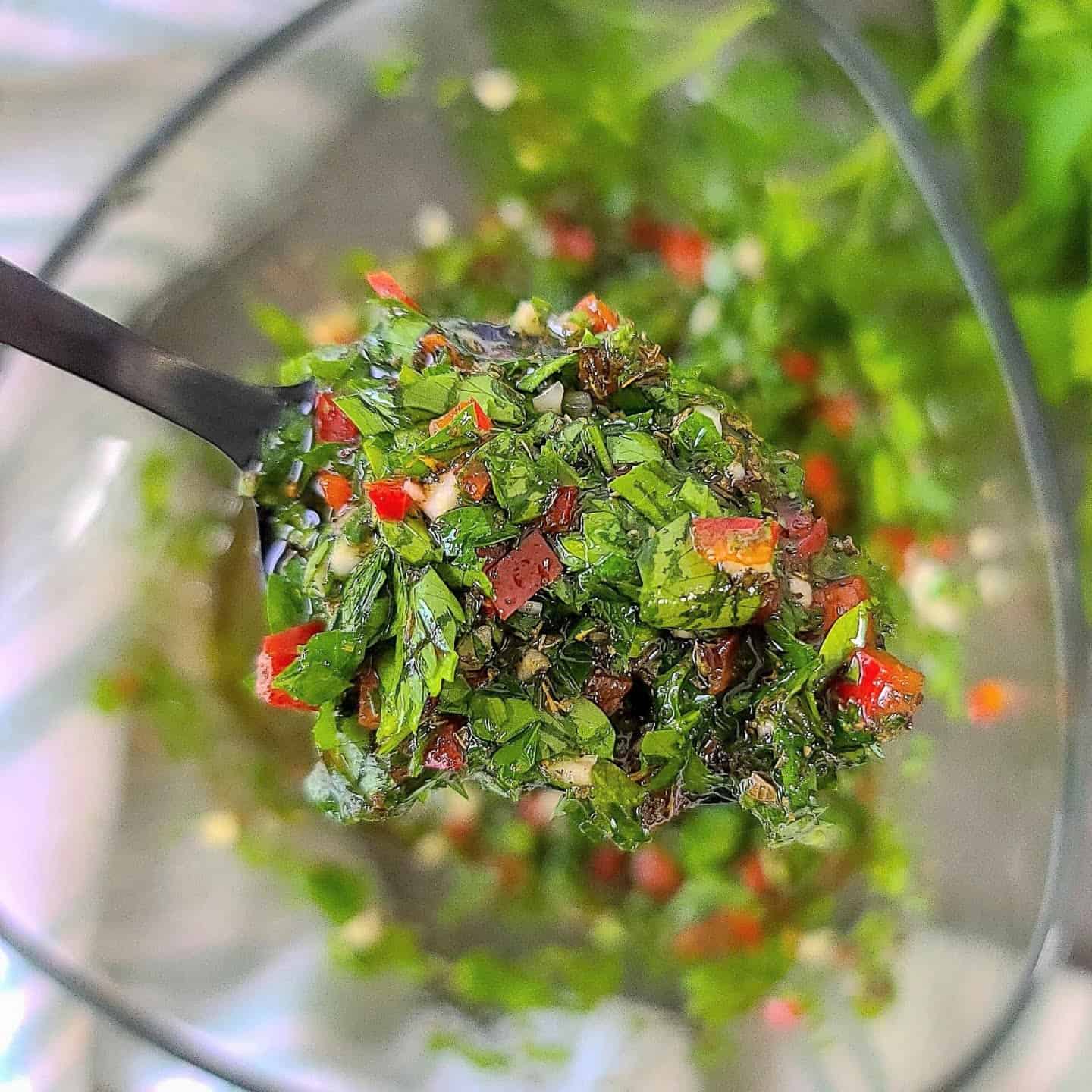 This Chimichurri is packed with veggies, seasonings, and spices to give fantastic flavors and textures.
You can prepare this dish in about ten minutes with your food processor.
The Chimichurri's ingredients include parsley, red chili, garlic, red wine vinegar, olive oil, sea salt, black pepper, and oregano. You can serve immediately or refrigerate for better flavors.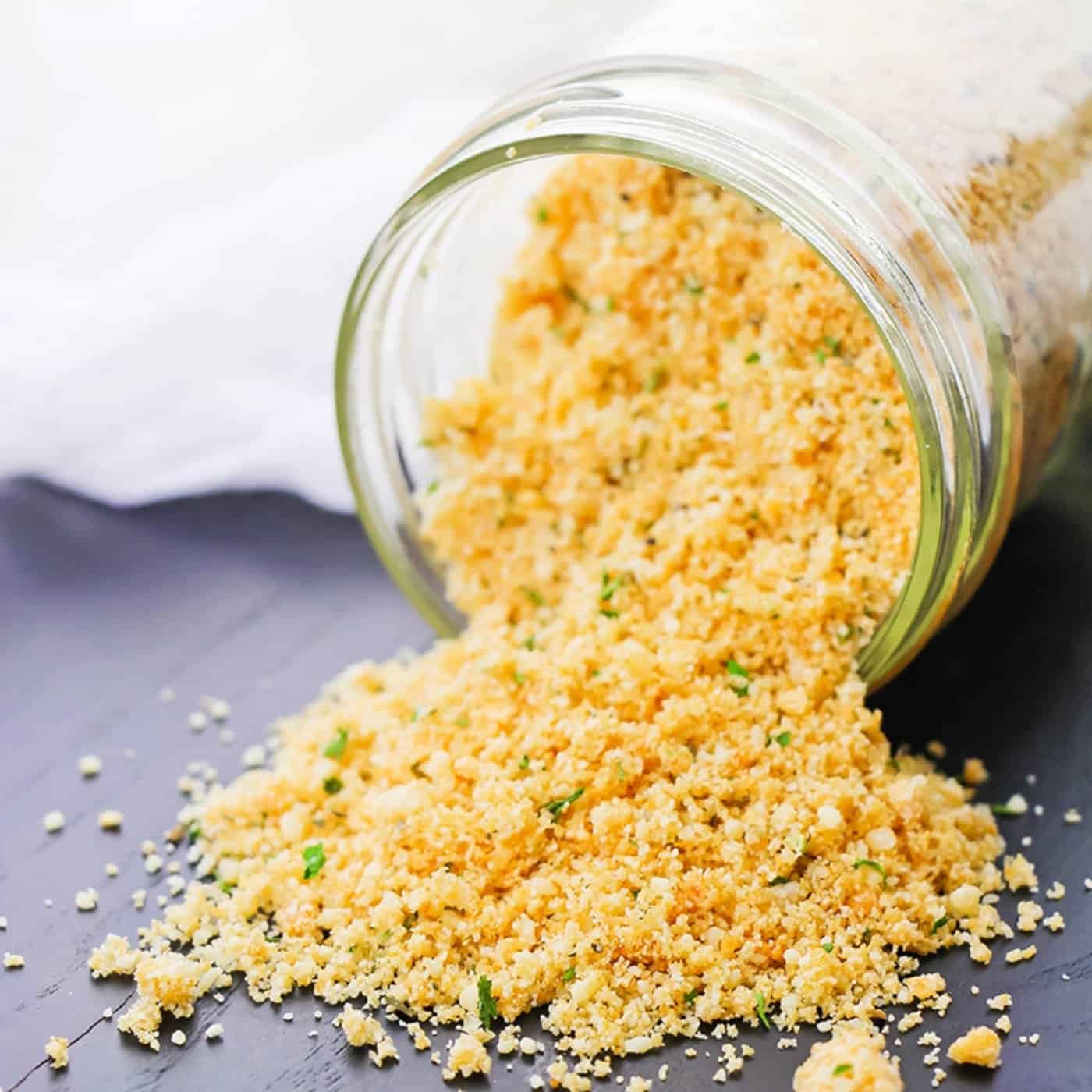 If you're craving an extra crispy dish, you can easily make these breadcrumbs with pork rinds with your food processor.
But, of course, you want just the right amount of your favorite pork rinds for that lovely crunchy texture.
Other ingredients incorporated into the dish include onion powder, garlic powder, black pepper, dried oregano, thyme, basil, and black pepper. Store in a refrigerator till you're ready to use.
There'll be no need for store-purchased hummus with this delicious homemade hummus recipe.
It's gluten-free, healthy, tasty, and creamy with minimal ingredients. It's great as a dip for pita chips or bread and fresh veggies.
You'll need fresh lemon juice, tahini, chickpeas, and a few other ingredients to get the dish together.
Pie crust can also be made in a food processor with only four ingredients and takes about 15 minutes of your time.
These ingredients include all-purpose flour, granulated sugar, salt, and unsalted butter.
Ensure the pie crust is chilled to get the best result and follow all instructions to keep it from crumbling compared to shortcrust pastry.
The Benedictine spread/dip is a Kentucky traditional spread that's used primarily in cucumber spread sandwiches.
It also goes with pita chips, and its ingredients include cucumber, cream cheese, grated onion, mayonnaise, salt, and fresh dill.
If you want to make a cucumber spread sandwich, get cucumber and bread slices, remove the moisture in the cucumber with a paper towel, and spread the Benedictine dip/spread on the bread slices. Put the cucumber slices into the dip and cover with another slice of bread.
Tomato sauce is used for a variety of dishes, and it's super easy to make. It's tasty and rich and gives your dish the dash of color and flavor it might require.
What you'll need to make this basic tomato sauce can be fetched from the pantry, and they include virgin olive oil, onions, garlic cloves, sugar-free tomato paste, crushed tomatoes, bay leaves, oregano, fresh basil, and brown sugar.
This one takes about 30 minutes to get the desired thickness, and you can refrigerate it for days on end.
Muhammara Dip is a middle eastern dip that's sweet, smoky, and spicy.
It incorporates roasted veggies, seasonings, and a few spices to deliver a savory dip for your pita bread, crackers, or fresh vegetables.
It also serves as an excellent spread sandwich and a sauce for pizza and pasta.
Sweet potatoes whipped to perfection with other ingredients/condiments are the classic comfort food for any season.
This recipe incorporates only seven ingredients to make the perfect side dish for fish, chicken, poultry, beef, or pork.
The ingredients needed to make this savory food processor meal include pepper, salt, vanilla extract, butter, heavy cream, and sweet potatoes. It takes about 25 minutes to get this delicious goodness ready!
This feta dip is your whipped cream with twists in cheese and spices. It's the dip to have on a game day with its super tasty flavors that goes with almost anything.
The ingredients include cream cheese, feta cheese, half and half, garlic powder, coarse salt, fresh dill, and olive oil.
Serve as a dip with the veggies of your choice!
The peanut sauce is one of the food processor recipes you can make in five minutes and use for your delicious dishes.
You can store it in the refrigerator for a long while and even use it for snacks, including frozen bananas.
Ingredients for the sauce include chopped peanuts, lime juice, soy sauce, Worcestershire sauce, peanut butter, ground ginger, pepper flakes, and honey.
With a blend of a few ingredients in your food processor, you can have the cilantro mojo sauce ready to go with almost anything.
It's packed with flavors and nutrients and serves well over meat, rice, potatoes, and veggies.
The yummy sauce also makes your sandwiches and burritos extra delicious with the combination of flavors to delight your tastebuds.
One of our favorite recipes on this list is the sugar cookies that don't require the typical kneading and rolling of dough.
Instead, you can start these sugar cookies by combining flour, baking powder, baking soda, salt, butter, cream cheese, and sugar in your food processor.
These cookies will remain fresh for up to a week at room temperature and for three months frozen.
The beer cheese dip is an absolutely delicious dip for pretzels, baguette slices, crackers, cauliflower, and broccoli, among others.
Its flavors come from a combination of ingredients, including sharp cheddar cheese, dijon mustard, unsalted butter, cayenne pepper, milk, all-purpose flour, and beer.
You can make the dip alcohol-free by substituting the beer for vegetable stock and apple juice.
You can skip the hassles of making pizza dough the traditional way by dumping your ingredients in a food processor and getting fantastic results in less than ten minutes.
Get dry yeast, sugar, all-purpose flour, salt, oil, and warm water, and you're ready to make pizza without stress!
The Arugula pesto incorporates fresh Arugula leaves, cheese, pine nuts, olive oil, garlic, and salt to make a great dip and spread for various dishes.
The pine nuts and cheese help balance the bitterness of the Arugula.
The cranberry relish recipe takes only five minutes to make and incorporates three key ingredients: fresh cranberries, peel-on oranges, and granulated sugar.
This sweet and tangy can be served with homemade rolls, sandwiches, turkey, yogurt, and waffles.