I hate the way dates look.
Especially when you cut them open to take out the pit.
They are just creepy.
I could never eat a date whole because of this, but I do love them all blended up in a "Larabar." What's great about dates is that you can naturally sweeten up just about anything and make a yummy treat.
See the date in the photo below?
Creepy and weird, right?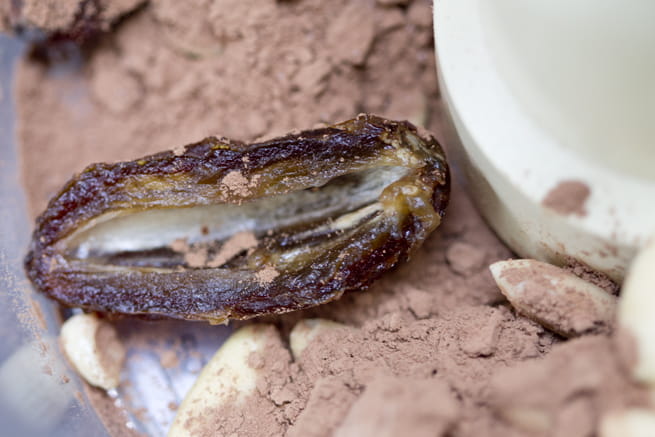 But when you blend them up with cocoa powder, almonds, vanilla and chocolate chips, magic happens.
They are very easy to make too. No cooking required just a food processor or high powered blender.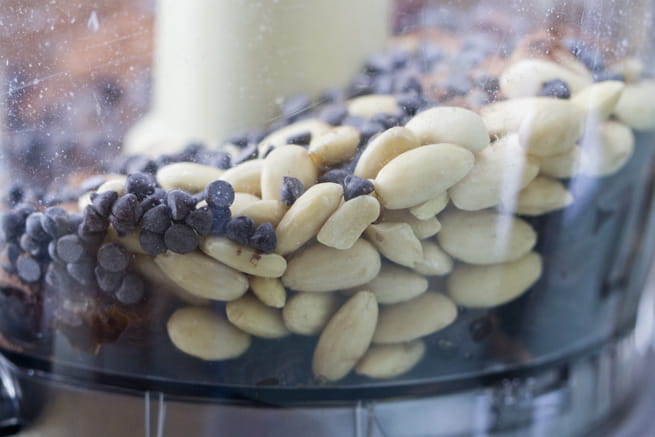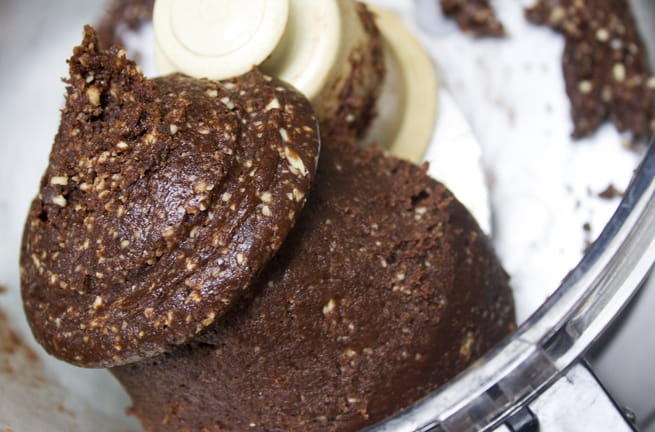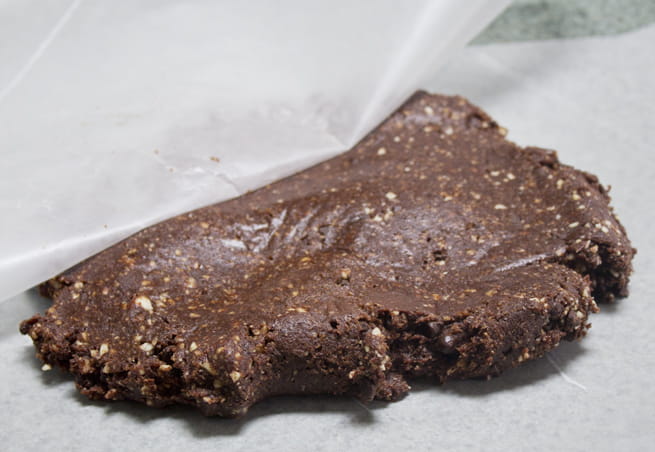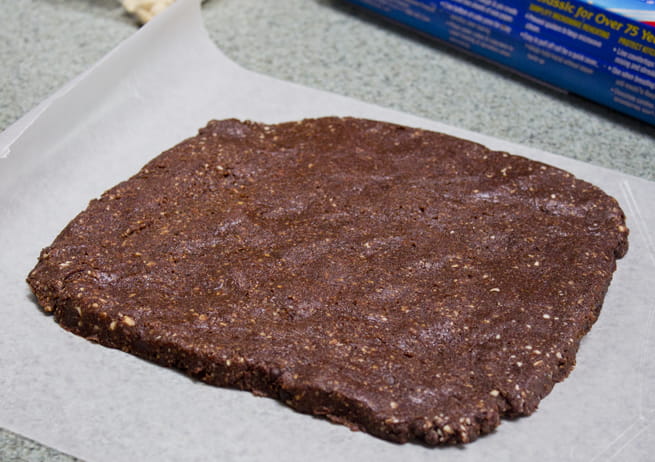 Print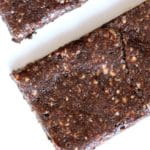 Chocolate Chocolate Chip Brownie Larabars
Author:
Prep Time: 10 mins
Total Time: 10 mins
Yield: 18
---
Ingredients
1 1/3 cup pitted dates
1 cup blanched almonds (or raw or regular)
4 tbsp cocoa powder (regular or dark chocolate)
1 tsp pure vanilla extract
1/8 tsp salt
1/3 cup chocolate chips (optional, I use Enjoy Life brand)
---
Instructions
Place all the ingredients into food processor or high powered blender.
Blend until solid and slightly sticky. It will become a large lump with most of it stuck together.
Remove lump and press any loose pieces into it and place on a sheet of wax paper.
Place another piece of wax paper on top of the lump and do your best to flatten and form into a square or rectangle.
Place in a fridge for a few hours to make it easier to cut.
Cut into squares or rectangles and store in fridge in between sheets of wax or parchment paper, or you can wrap each one individually in wax paper for putting in lunches or for on the go. You can use a cute sticker to seal them for kids lunches!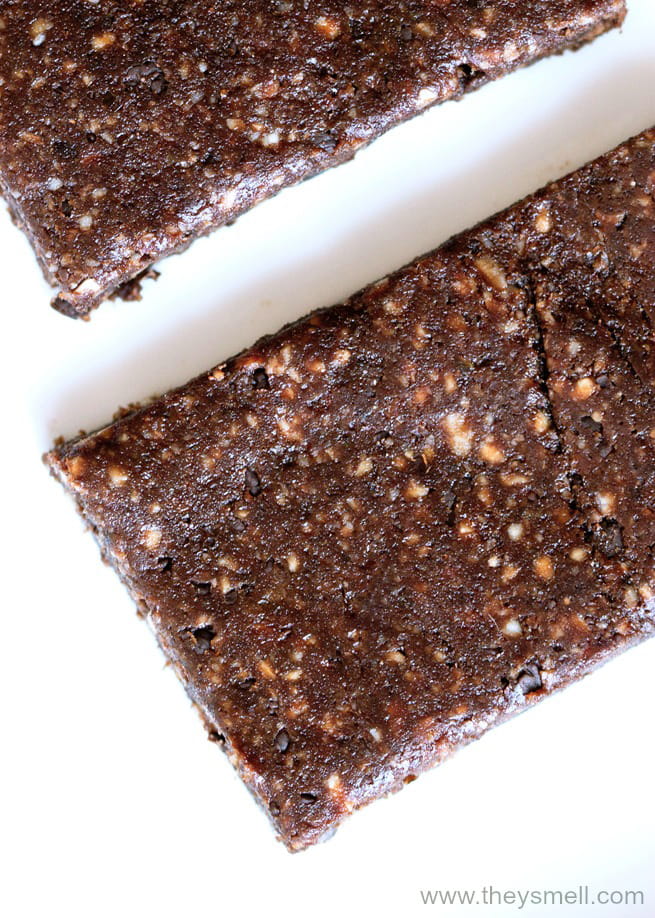 Join our newsletter!
Subscribe to get updates and great stuff via email including subscriber-only goodies like free printables and giveaways.