When you follow a low carb or keto diet, your cravings for sweet treats should go away. At least that's what they say. Whoever they are. Well, sometimes they lie. Or, more likely, it's a case YMMV, which means your mileage may vary.
No one is going to react to a ketogenic diet in exactly the same way. I find my cravings for sweet treats diminish but don't disappear completely.
But I am learning that if I have open mind, I have options. I just have to use a little bit of creativity.
And the right tools.
Currently, my favorite new kitchen tools come from a brand new line available exclusively at Walmart called Thyme & Table. Thyme & Table has a full line of kitchen tools including cutting boards, knives, utensils, gadgets and more.
And man is their stuff gorgeous!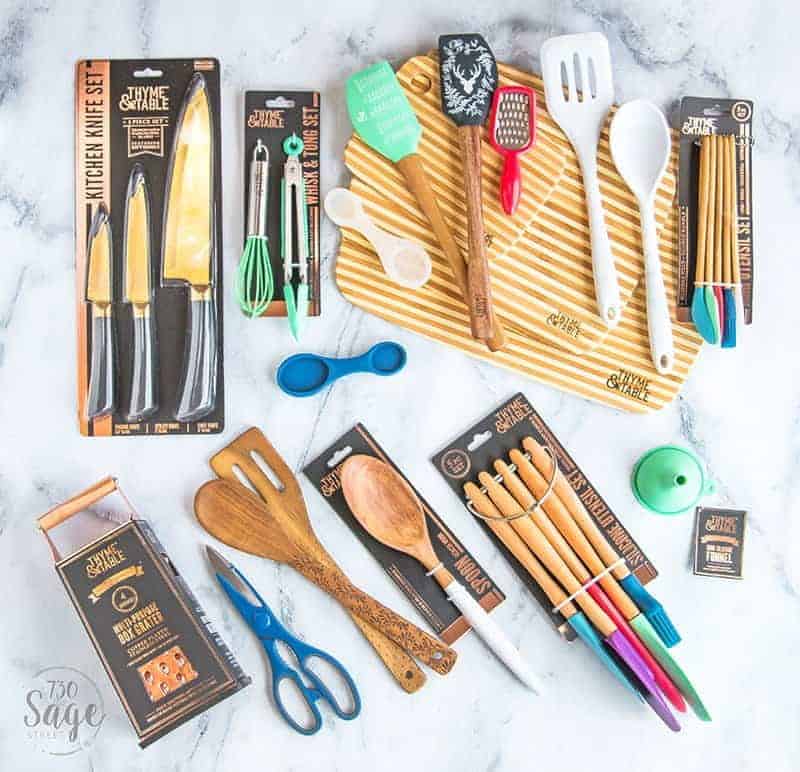 Trendy colors, fun prints, and elevated materials all combine to make functional tools that will elevate your cooking experience. And make it fun too.
Since the package of Thyme & Table kitchen accessories that I received was chock full of colorful spatulas, it inspired me to try my hand at a keto fudge fat bomb. I've tried my hand at keto fat bombs before but this time I wanted it to be more like a dessert. A little sweeter and maybe even something that most people might not even realize was low carb when they tasted it.
A fat bomb is basically a little ball of semi-sweet goodness that is chocked full of healthy fat and low in protein and carbohydrates.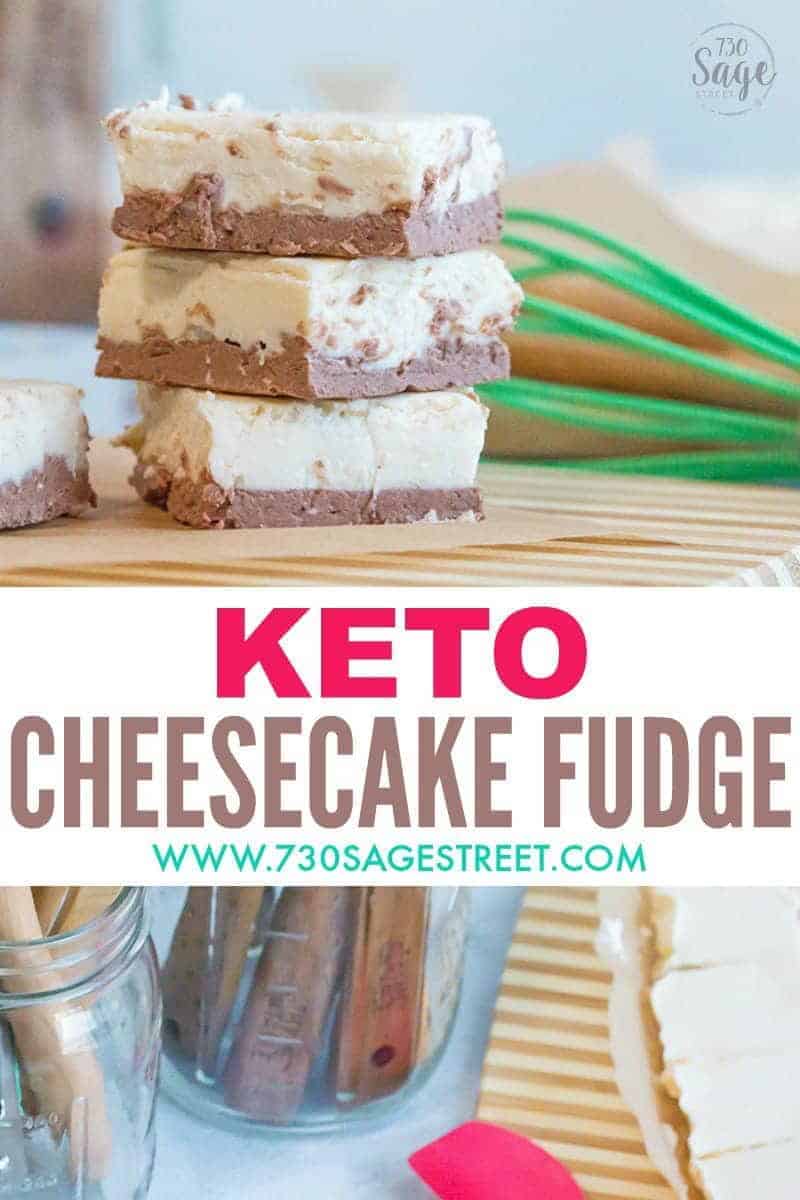 Mocha Cheesecake Keto Fudge
This is a fairly easy recipe, you just need a bit of time for each step. You don't bake it, it does need to set up in the fridge or freezer, however.
The first step is to soften butter and cream cheese. I like to use a double boiler as I don't have a microwave. But you want to make sure you don't melt the butter, just soften enough to blend it with the cream cheese using a hand mixer. If it does melt, you will want to put it in the fridge for a bit before blending.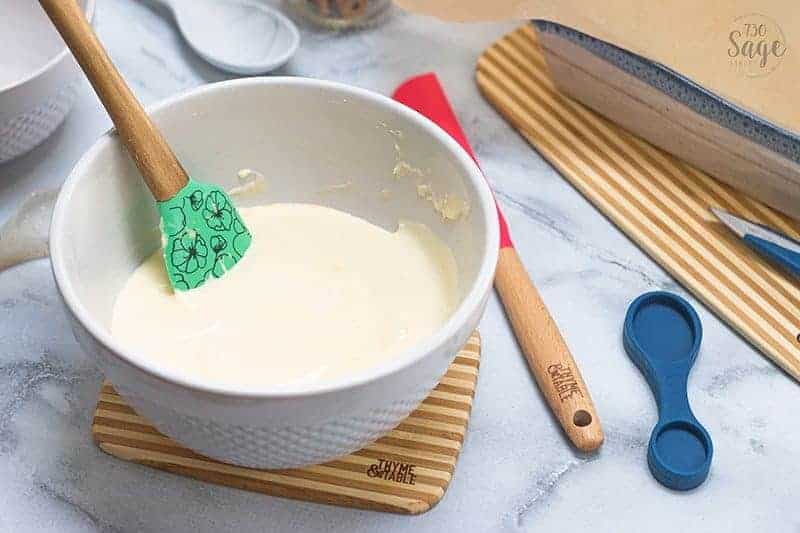 Use a hand mixer to blend cream cheese and butter together until smooth. Then you want to take 1 cup of the mixture out and place it in a separate mixing bowl.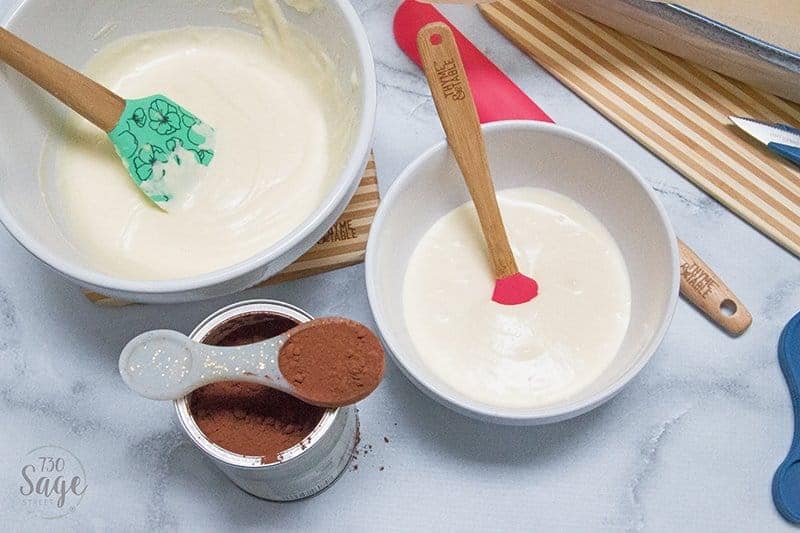 The smaller bowl is for the bottom cocoa layer, the larger bowl is for the top coffee layer. In the smaller bowl, mix in cocoa powder until smooth. Surprisingly cocoa powered is considered a healthy superfood vital in body functions..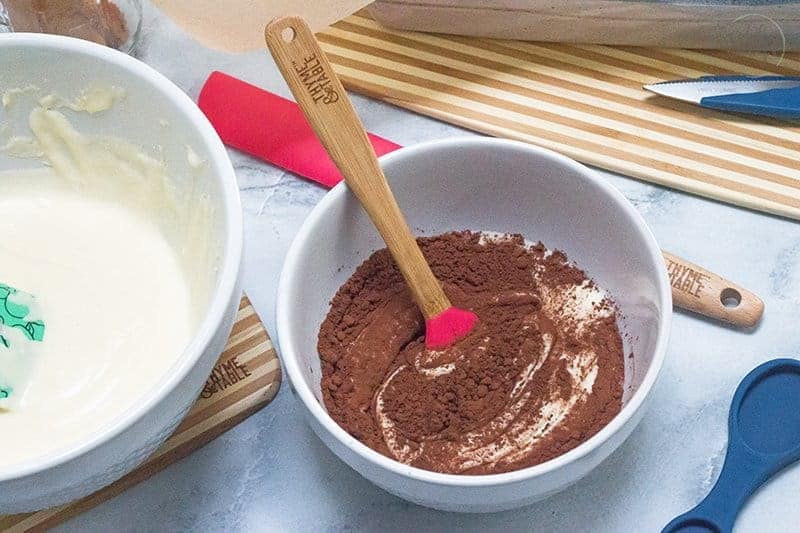 In the larger bowl, pour in cold brew coffee (you can use regular cold coffee, cold brew is just stronger). Blend with a spatula until smooth.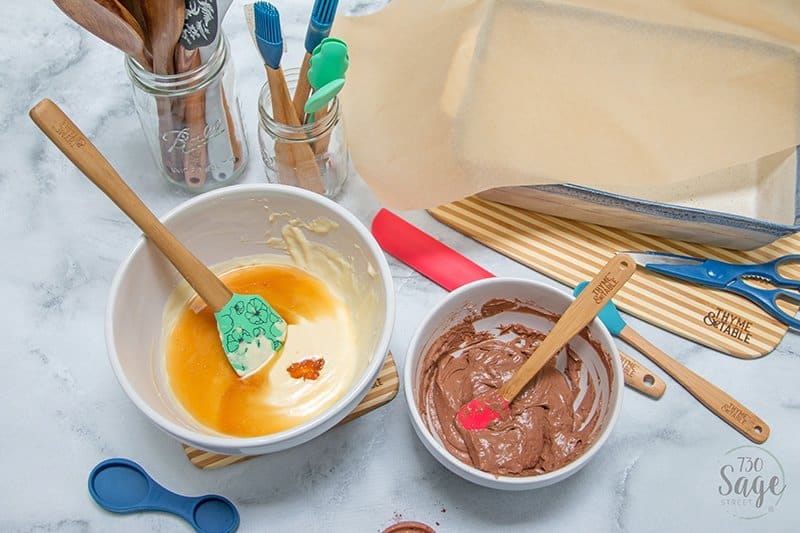 Line a casserole dish with parchment paper. I used a dish that was around 8"x10", the smaller the dish, the thicker your keto fudge will be.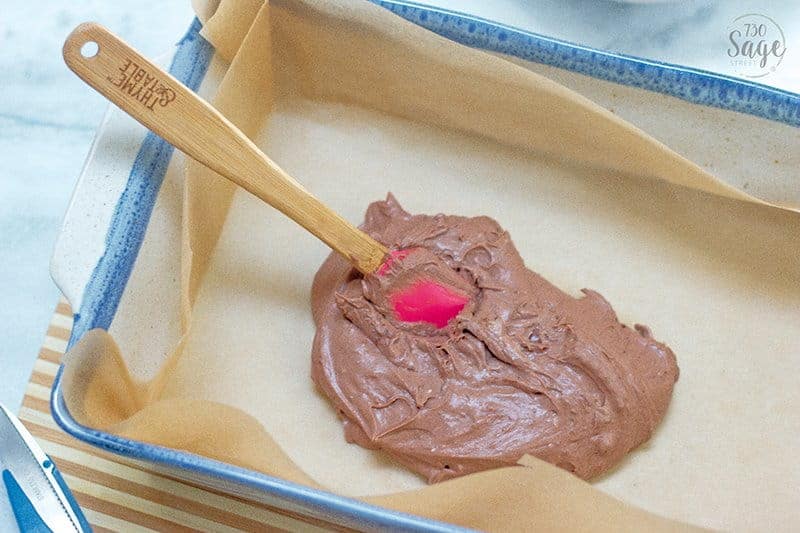 Spread the cocoa layer across the bottom of the dish.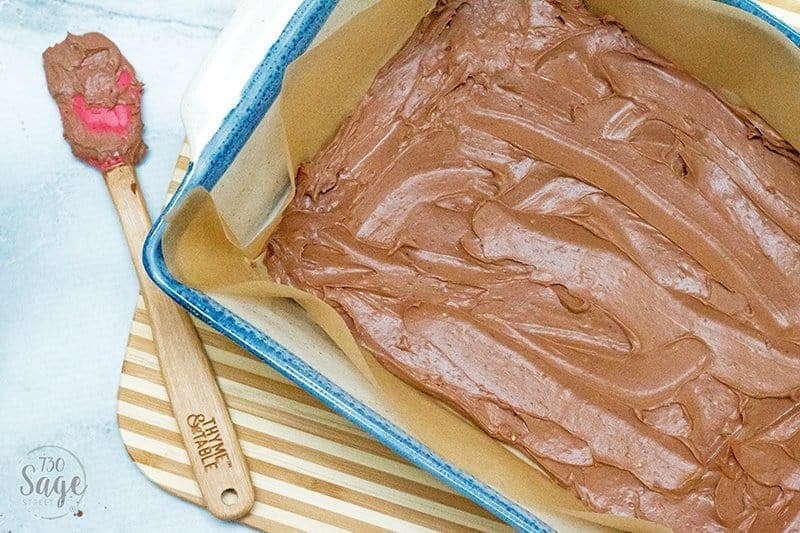 Then pour the coffee flavored layer on top.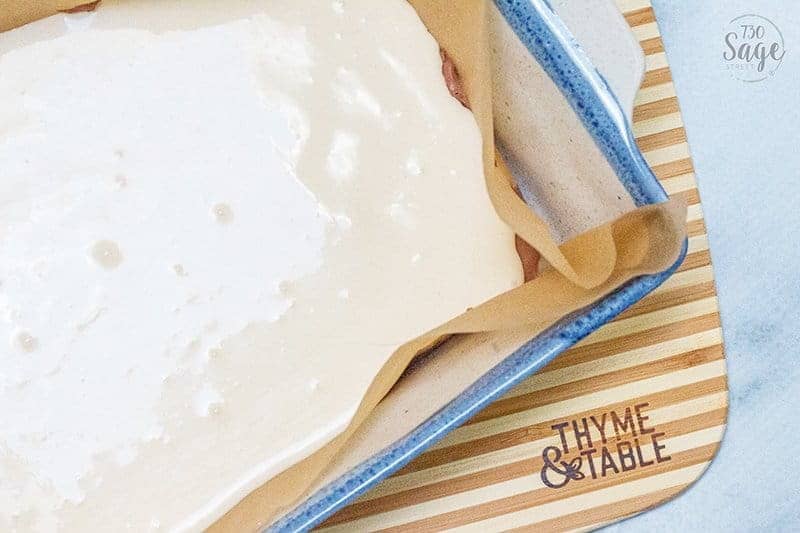 From here you are going to put the fudge in the fridge or freezer.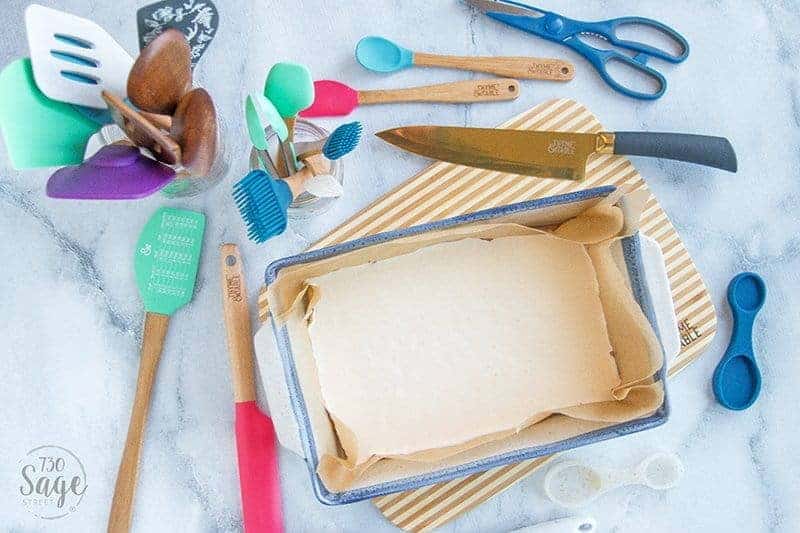 The freezer will obviously firm it up much faster than the fridge. This will make it easier to cut. When you are ready to cut it, pull the parchment paper out of the pan and put it on a cutting board.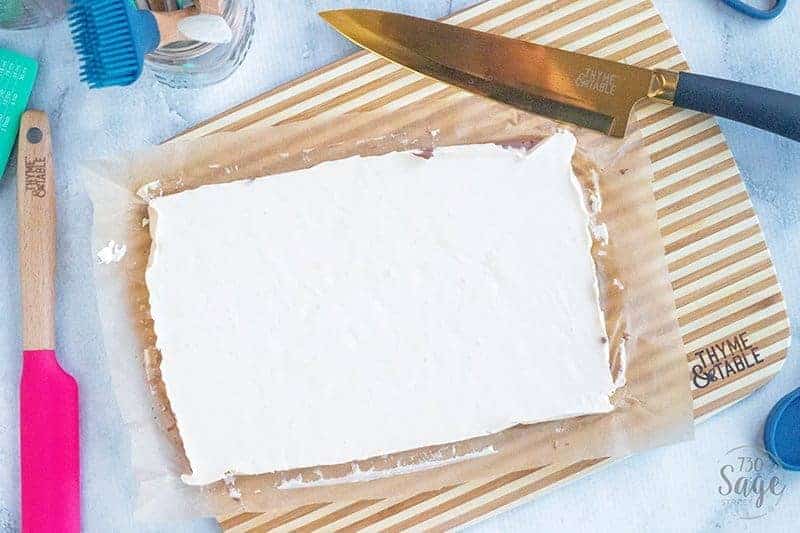 I sprayed my knife with cooking spray to help keep it from sticking. If you can't cut it, you may need to let it soften a bit, but not too much. If it's too soft, it will not cut very cleanly.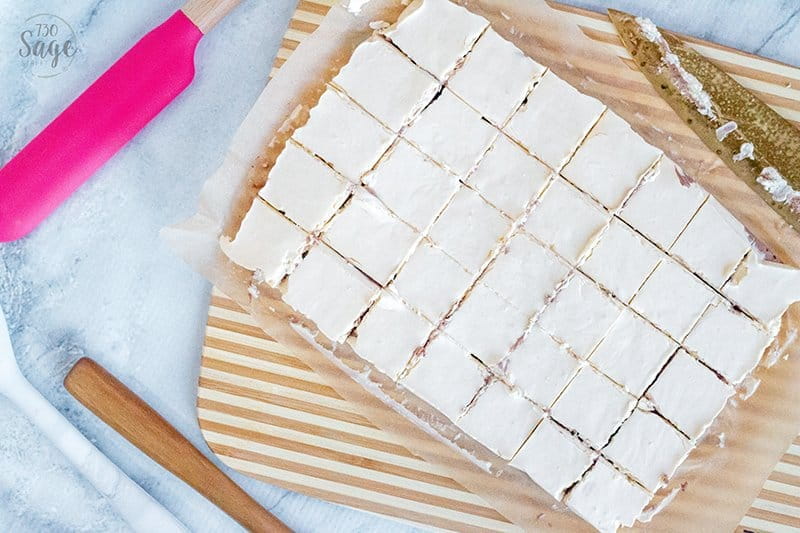 And enjoy! I gave my son a piece and he said, "can I have 20 more pieces please?"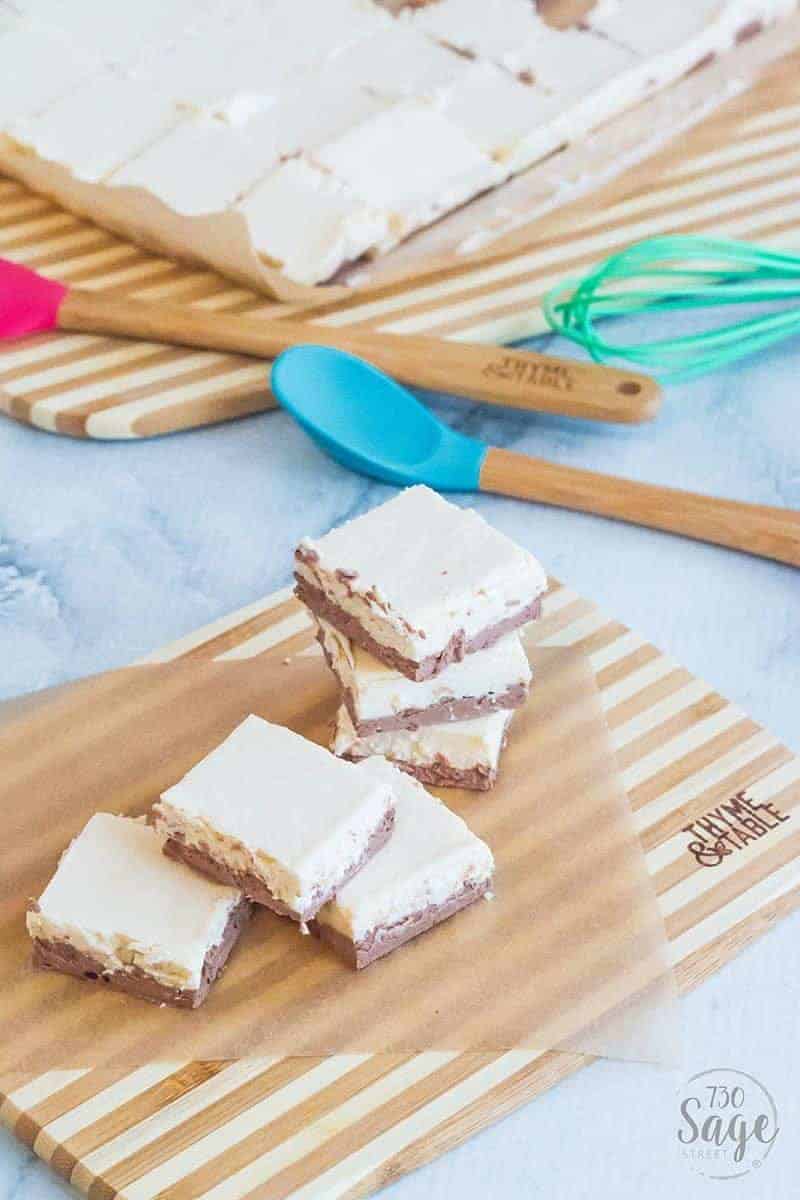 This will soften up a bit when exposed to room temperature so you will want to store it in the fridge.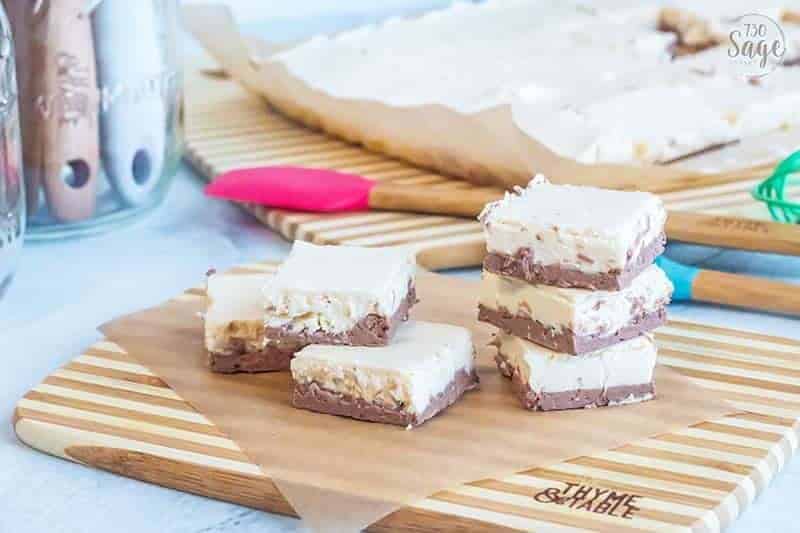 I dare you to eat just one. If you use the same size dish I used, you get 2 pieces as a serving.
📋 Recipe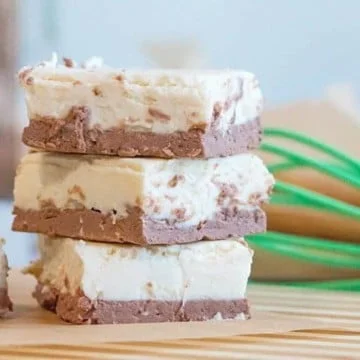 Mocha Cheesecake Keto Fudge
Make delicious low carb keto fudge at home with this easy cream cheese recipe. No baking, sets up in a few hours, and cold brew coffee and cocoa powder combine for a subtle mocha flavor.
Print
Rate
Share
Ingredients
16

oz

cream cheese

-

full fat - softened

1

cup

butter

-

salted - softened

⅓

cup

stevia blend

-

granulated stevia and erythritol

2

tablespoon

cocoa powder

3

tablespoon

cold brew coffee
Instructions
In a large bowl, combine butter, stevia and cream cheese. Blend until smooth using a hand mixer.

Take 1 cup of the butter and cream cheese mixture and pour it into a small bowl.

In the small bowl, add cocoa powder and stir until combined.

In the large bowl, add cold brew coffee and stir until combined.

Line a small casserole dish (8'x8" is ideal but any size will work, fudge will just be thinner in a larger dish) with parchment paper.

Pour the contents of the small bowl (cocoa powder mixture) into the parchment paper and spread across the bottom of the dish

Pour the contents of the large bowl (cold brew coffee mixture) on top of the cocoa layer and spread across the entire dish.

Chill in the fridge or freezer (4 hours in the freezer, longer in the fridge).

Cut into squares. Quantity will vary depending upon the size of the dish you use.
Notes
You can use regular cold coffee, the flavor just might not be as strong.
Nutrition information shown is an estimate and is not to be assumed to be accurate. If accurate information is required for your diet or lifestyle, please calculate the nutrition yourself using a tool you trust.
Nutrition
Calories:
188
kcal
|
Carbohydrates:
1
g
|
Protein:
1
g
|
Fat:
20
g
|
Saturated Fat:
12
g
|
Cholesterol:
58
mg
|
Sodium:
181
mg
|
Potassium:
49
mg
|
Vitamin A:
690
IU
|
Calcium:
30
mg
|
Iron:
0.2
mg