If you have never had a whole roasted cauliflower you are missing out. It's a super easy recipe to make, either in the oven or in an air fryer, and with a little bit of seasoning and Parmesan cheese spread over the top, it creates a crusty coating that tastes amazing.
If you are cooking a whole roasted cauliflower in the oven, any size head of cauliflower will work. For this airfryer recipe, you will need a small one so it will fit into the air fryer.
How to make a Whole Roasted Cauliflower
To start you want to remove the leaves and cut as much of the stem out of the cauliflower as you can.
Then you want to make a paste out of the sour cream, Parmesan cheese and seasonings.
If you are roasting the cauliflower in the oven, you can considering following this recipe. If you are using an air fryer, place it in the air fryer and fry it per the instructions in the recipe card below.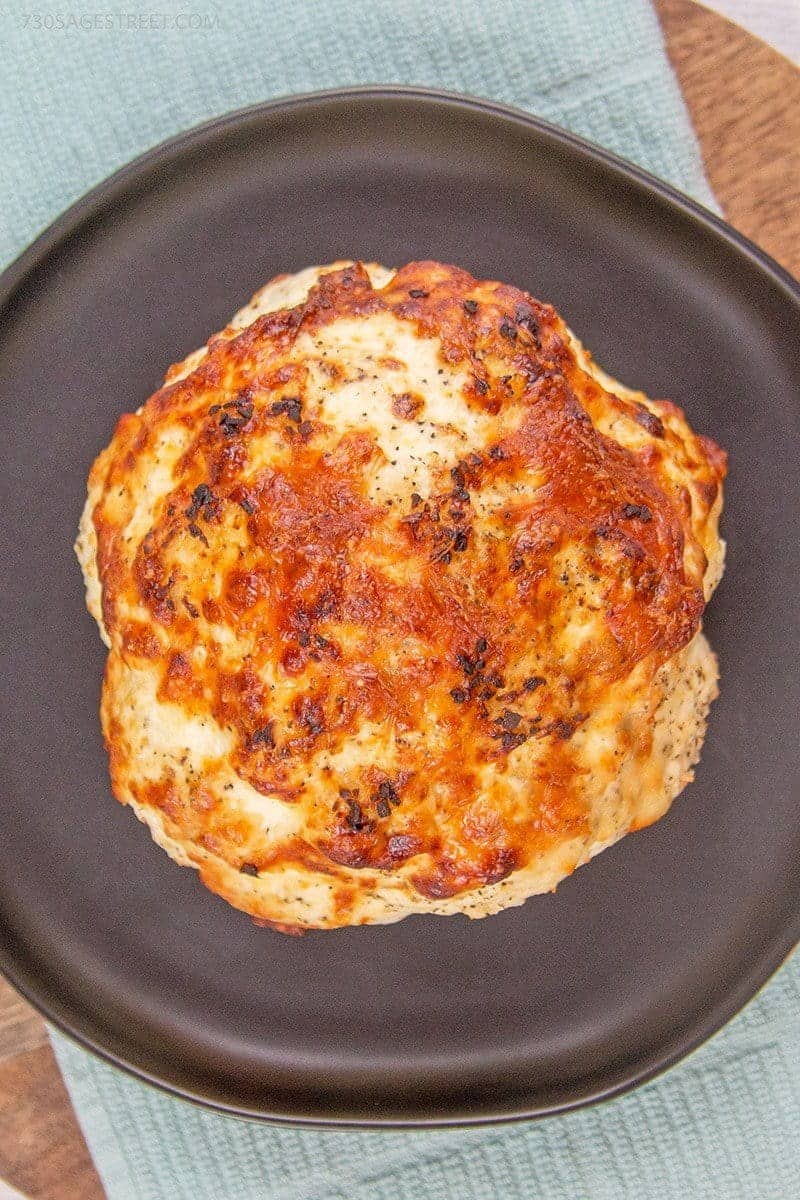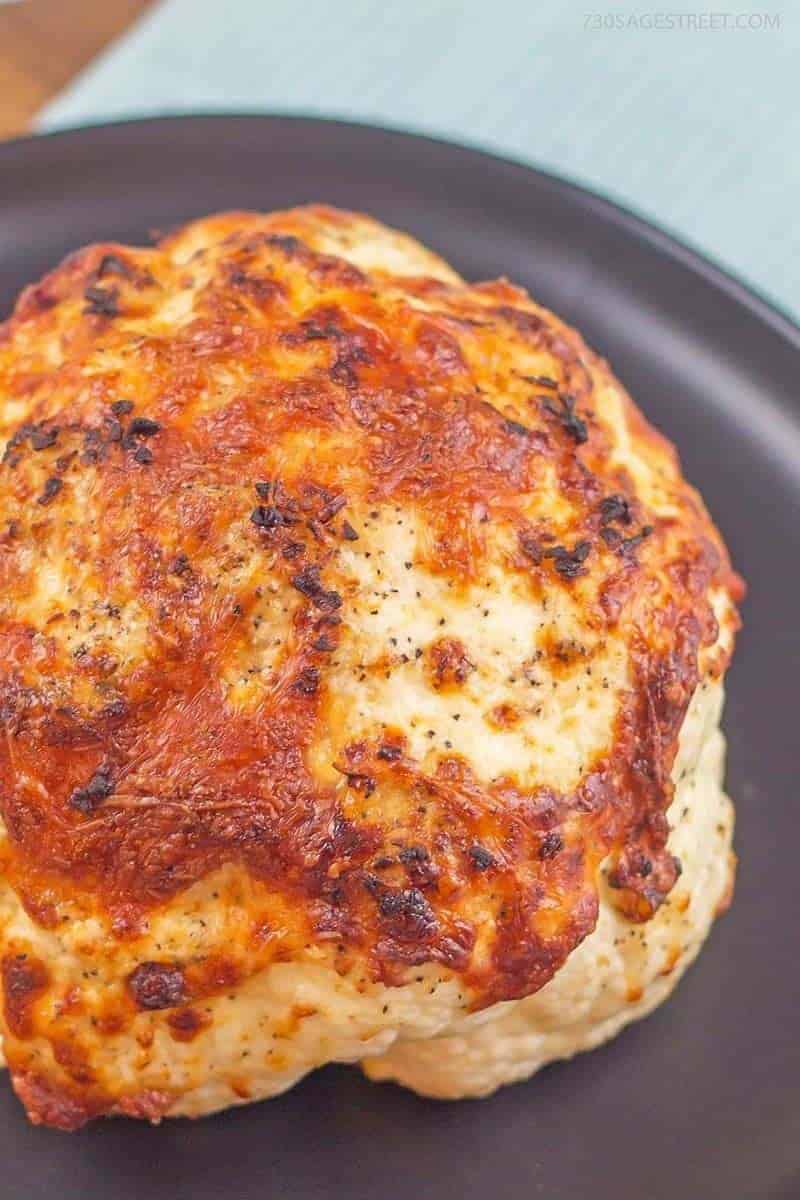 Cooked in the air fryer, the cauliflower will not be as tender all the way through as compared to if you cook it in the oven. But the outer part is tender and the flavor is delicious. It's just a crisper dish when cooked in the air fryer. My husband prefers it in the air fryer, I prefer it in the oven, so it really just depends upon your tastes.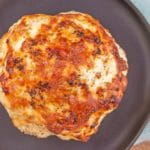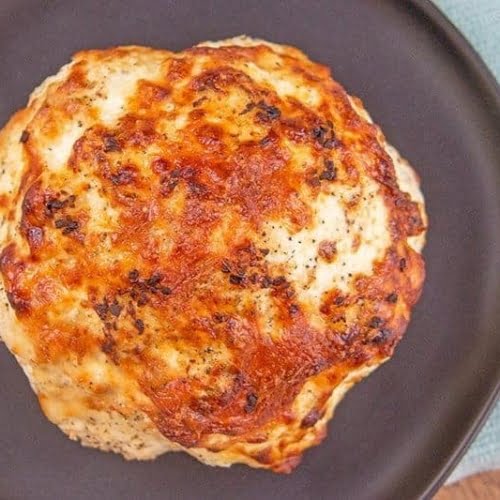 Whole Roasted Cauliflower
Amazingly Parmesan whole roasted cauliflower recipe for the air fryer. Super easy, delicious and looks great on the table when you serve it.
Prep Time 5 minutes
Cook Time 15 minutes
Total Time 20 minutes
Servings 6
Calories 63 kcal
Ingredients
1 whole cauliflower
1/3 cup sour cream
1/4 cup shredded Parmesan
1 tsp salt
1 tsp pepper
1 tsp minced garlic
Instructions
Remove all the leaves from the head of cauliflower.

Cut as much of the stem out of the whole cauliflower as you can.

In a small bowl, mix the sour cream, Parmesan and seasonings together.

Spread seasoning mixture over the entire surface of the cauliflower.

Place into the basket of the air fryer. DO NOT preheat the air fryer.

Set the air fryer temperature to 350 degrees.

Fry for about 15 minutes, checking the cauliflower regularly to make sure it doesn't over-cook.

Serve whole and allow diners to cut off pieces to their liking.
Recipe Notes
Nutrition information shown is an estimate and is not to be assumed to be accurate. If accurate information is required for your diet or lifestyle, please calculate the nutrition yourself using a tool you trust.
Nutrition Facts
Whole Roasted Cauliflower
Amount Per Serving
Calories 63 Calories from Fat 45
% Daily Value*
Total Fat 5g 8%
Saturated Fat 3g 15%
Cholesterol 14mg 5%
Sodium 697mg 29%
Potassium 27mg 1%
Total Carbohydrates 20g 7%
Dietary Fiber 10g 40%
Protein 2g 4%
Vitamin A 3.4%
Vitamin C 0.3%
Calcium 9.5%
Iron 0.6%
* Percent Daily Values are based on a 2000 calorie diet.