If you have eggs, flour, and sugar, you have 80% of the ingredients to make these easy cake recipes with few ingredients that taste fantastic!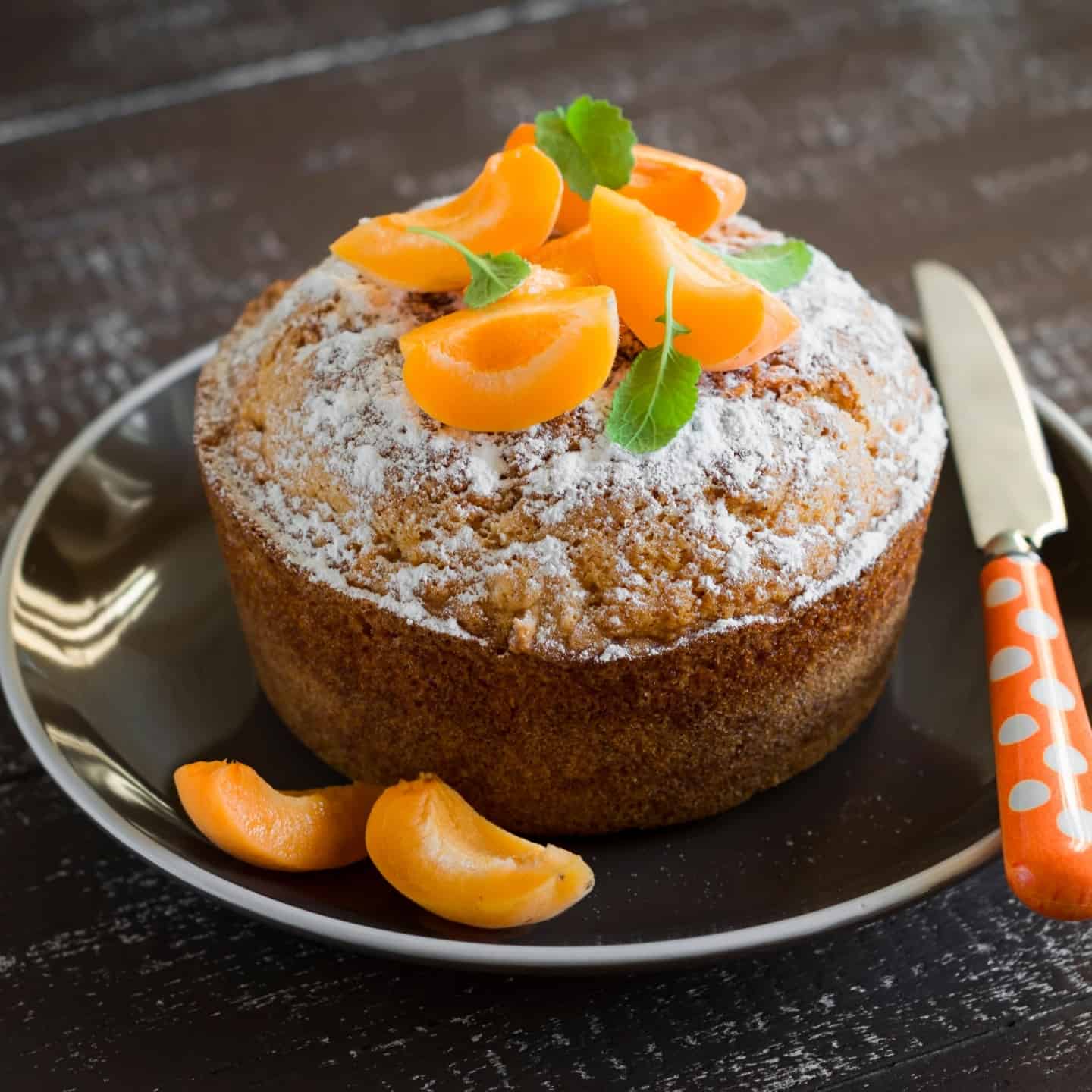 We've all been there. You want to make a cake but don't have all the ingredients, time, or even confidence to make it. Contrary to belief, delicious cakes do not require elaborate kitchen equipment, pantry ingredients, or fancy cooking techniques.
And that's why I put together a list of the best, easy, and most delicious cake recipes with few ingredients for any level home cook to make with minimal expense.
So now you can have your cake and eat it too! And if you're looking for recipes ideas check out my easy desserts with few ingredients, Christmas cookie recipes with few ingredients and easy cookie recipes with few ingredients.
Contents
🍰 Easy cake recipes with few ingredients
Yes, cakes are easy to make! Unfortunately, cake recipes get a bad rap thanks to pastry chefs, complex recipes, and an excessive number of ingredients no one has. Or the confidence to make these recipes.
Today, I'm focusing on EASY RECIPES with few ingredients. Recipes that I make, recipes you can make, and recipes that look fantastic and taste amazing.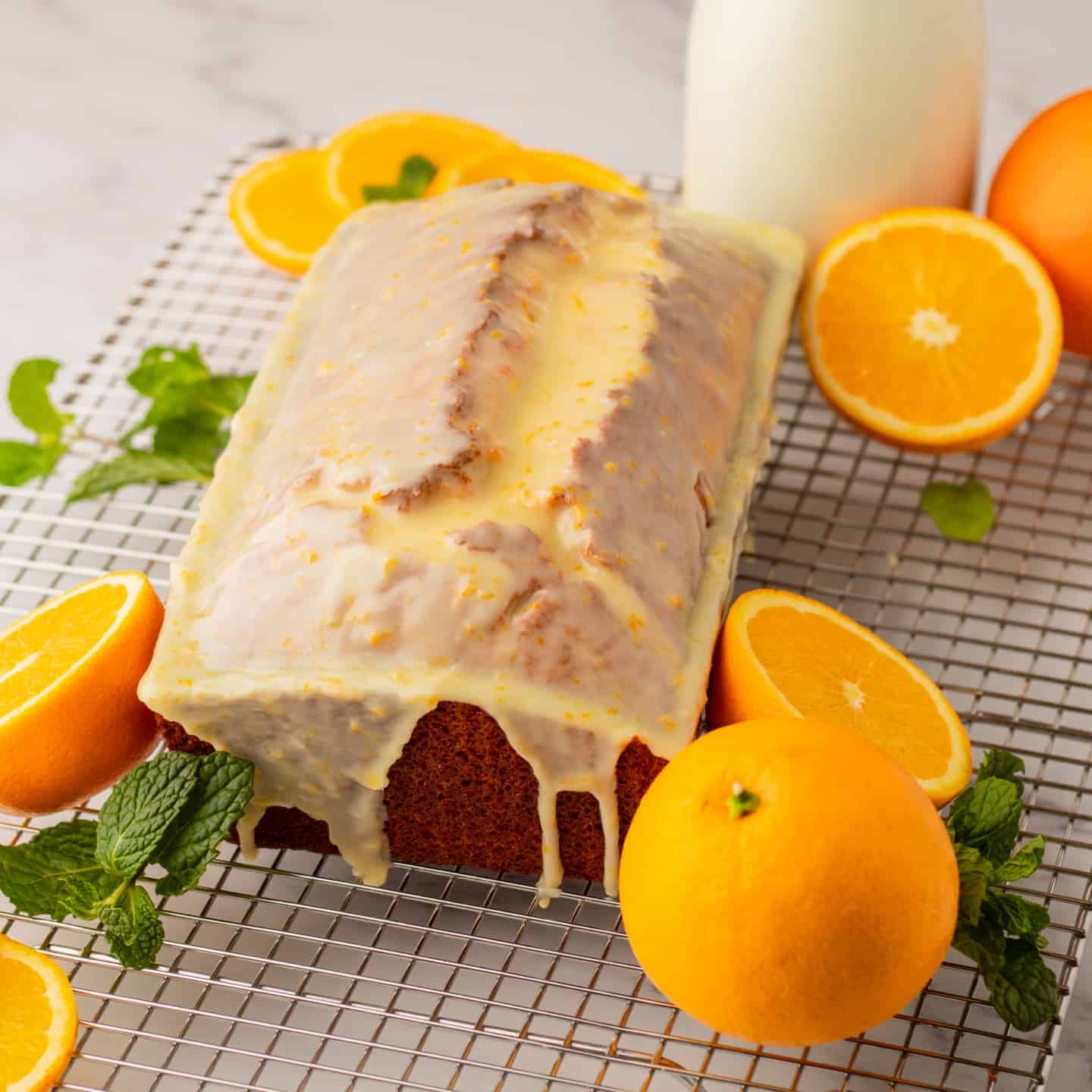 This super tasty orange cake is great to make with the kids with only 7 ingredients required.
It has a light and fluffy cake texture and topped with a sweet glaze to keep it moist - this is one cake you will want to make again and again!
You'll love how delicious and refreshing the cake is, and it looks rather fancy too. For more inspiration check out my collection of orange desserts recipes.
This rich and decadent chocolate cake is made with just 5 ingredients and is naturally gluten-free.
It's perfect for any special occasion or dinner party and is sure to impress your guests.
The cake is flourless but still baked with a chocolate and peanut butter cake batter and covered with a creamy chocolate ganache.
If you're looking for a sugar-free cake that is irresistible as well as easy to prepare, then feast your eyes and mouth on this keto chocolate lava cake.
It's so good with the melty chocolate center and literally takes 15 minutes to make from start to finish.
So, if you're in the mood for some chocolatey goodness, this cake is definitely for you!
This mug cake is the perfect single-serve dessert and only requires basic pantry ingredients to make it.
It's soft, fluffy, and flavored with cinnamon and sugar, just like the classic snickerdoodle cookie.
And, it only takes a minute to cook in the microwave so you can have your cake and eat it too!
Dump cakes are so easy to make, and this pineapple upside-down cake is no exception.
With only 4 ingredients, it's a perfect last-minute dessert for any occasion.
The cake is moist and full of flavor with a layer of caramelized pineapple on top and Maraschino cherries. You'll be glad you found this recipe to add to your collection!
All you need is 4 ingredients to make this outstandingly tasty baileys condensed milk fruit cake recipe and 2 hours of baking time.
The baileys give this cake a lovely richness, and the condensed milk makes it super moist. It's a definite crowd-pleaser for the adults!
Who would have thought that something so delicious could be so easy to make!
Easy cake recipes don't get much better than a fresh strawberry cake that has a light texture and fresh strawberries in every bite.
The method is as easy as making the batter with eggs, flour, vanilla flavoring, and sugar and adding fresh strawberries. Then just pour batter into a prepared cake pan and bake for half an hour.
You'll have a stunning cake to enjoy with family and friends in no time at all!
Chocolate eclair cake is such an easy recipe requiring very few ingredients and is perfect for those hectic times when you need to entertain.
It has a delicious and rich chocolate flavor with a light and fluffy cake texture.
To make it, simply layer graham crackers, French vanilla pudding, Cool Whip, and chocolate fudge frosting. Refrigerate overnight, and ENJOY!
This easy banana cake is perfect for those times when you're craving something sweet but don't have a lot of time.
It's a great way to use up those ripe bananas, and you only need a couple of eggs, some oil, and a box of yellow cake mix to prepare the cake batter.
The texture is light and fluffy with a strong banana flavor. Be sure to frost it with your favorite chocolate frosting for an extra special treat!
Peaches are the perfect fruit for this easy 4 ingredient peach dump cake. It's the perfect summer dessert and can be made with fresh or canned peaches.
To make it, simply combine the peaches with a box of yellow cake mix and some butter. Pour into a round pan and bake for 45 minutes.
This cake is best served warm with a scoop of vanilla ice cream on top. Yum!
Now, here's a fun and easy chocolate cake recipe to make with your kids.
This simple cake is as easy as they come and requires no eggs, oil, or added sugar, just milk, chocolate chips, chocolate cake, and pudding mix combined in a large mixing bowl and baked to perfection.
The texture is similar to brownies but airier than stodgy and heavenly delicious!
Butterscotch is such an amazing flavor that tastes amazing in nearly every recipe, and this butterscotch pudding cake is no expectation.
It's packed with flavor and has a dense texture to go with it. The best part is that it only requires 5 ingredients.
Serve it with ice cream or whipping cream for a memorable dessert your family and friends will be requesting again and again.
The magic in this delicate custard cake lies in the way it magically separates into three layers while baking.
The top layer is a light and fluffy sponge cake, the middle layer is a creamy custard, and the bottom layer is a dense and moist cake.
It's an impressive dessert that is sure to be a hit with your family and friends! Give it a dusting of powdered sugar for a beautiful finish.
This churro cheesecake is a showstopper! It's got all the comforting flavors of your favorite treat in a creamy and decadent dessert.
This cheesecake is slightly different than most recipes and combines cinnamon sugar-coated crescent rolls for the base and top with a delicate cheesecake filling.
The result is a dessert that is out-of-this-world delicious and will have everyone asking for seconds. So, be sure to make enough to share!
If you're a fan of Bundt cakes, you have to try this one with mango and coconut. It's an amazing recipe perfect for any occasion that has a moist coconut and mango-flavored sponge.
All you need to do is mix all the 5 cake ingredients together and pour it into a Bundt pan, ready for baking.
This cake is so good it doesn't even need frosting! But if you want to take it over the top, serve it with a dollop of thick cream and a sprinkle of toasted coconut flakes. Delicious!
🍰 Easy cake recipes from scratch with few ingredients
Yes, you can make easy recipes from scratch, and you'll only need a few key ingredients to make some of the best cake recipes.
Fresh ingredients shine in cake recipes, and I love using fresh fruit to elevate the flavor of cakes I make.
There's nothing quite like the wobbly Japanese cheesecake. It has a different texture than the dense cream cheese filling and crunchy biscuit base and uses fewer ingredients.
The trick to making this light wobbly cheesecake is in the egg mixture. You need to add eggs slowly into the cream cheese batter and fold in the egg whites to form the wobbly cake structure.
White chocolate is added to the batter to give the cake sweetness, and it's baked in a water bath at a low temperature to make the cake rise. It's easier than it sounds and tastes way better than you think for a cheesecake with 3 ingredients!
This is the easiest almond cake recipe you will ever make with pantry staples like granulated sugar, almond extract, almond slices and flour, lemon juice and zest, and a few room-temperature eggs.
You can even decorate the cooled cake with orange slices, toasted almonds, and powdered sugar to make it really stand out from the crowd.
It's an easy cake to prepare for a picnic, lunch with friends, or a birthday party.
Here's the perfect cheesecake to add to any diet.
Keto cheesecake is guilt-free, extremely delicious, and easy to make with just a few simple ingredients, including cream cheese, lemon, vanilla extract, yogurt, erythritol, and almond flour.
It's perfect for those who are keto or low-carb and can be enjoyed as a dessert or snack. So, go ahead and indulge!
The zesty sweet lemon flavor and the light sponge texture in this lemon drizzle loaf cake are out of this world!
Unlike most baked goods that require a leavening agent like baking powder or baking soda to help the cake rise, this sponge cake requires neither and uses self-raising flour and lots of eggs.
The egg mixture and the lemon flavoring help to keep this cake light and moist. It's the perfect refreshing dessert cuisine for a hot summer's day.
Next on our list is something a bit more tropical in the form of pineapple sunshine cake.
This cake is light and airy, with a delicate pineapple flavor. It's made with yellow cake mix, eggs, oil, crushed pineapple, and whipped topping.
Simply combine all the ingredients and bake in a round cake pan for 45 minutes. Sounds easy? It is! But even more delicious.
Fans of black forest gateau will no doubt love this chocolate cherry cake recipe with just 4 ingredients.
It's amazing what you can do when you have a Devil's food cake mix and a can of leftover cherry pie filling in the cupboard. Simply mix them together with some eggs and almond extract and bake.
As the cake bakes, the cherries will sink to the bottom and form a delicious sauce.
There's nothing more British than a typical fluffy sponge cake filled with cream and raspberry jam.
It reminds me of afternoon tea with cup cakes every time. The recipe is so easy to follow too and only uses a few ingredients that you probably already have in your kitchen.
It's perfect for any occasion and can even be served with tea or coffee for breakfast.
Greek yogurt plays a huge role in turning this vanilla Bundt cake recipe into something magical and dreamy. The yogurt makes the cake extra moist, while the egg gives it a beautiful and fluffy texture.
To make this cake, simply combine all the ingredients together and pour the batter into a Bundt pan. Then bake for 45 minutes.
Once the cake is out of the oven, let it cool completely before dusting with powdered sugar. Serve and enjoy!
Pound cake is a classic cake that is perfect for any occasion.
It's a simple recipe that any beginner cook can make as it uses pantry staples like butter, sugar, eggs, and flour to create its delicate and deliciously moist texture.
Check it out on Pinterest or the website below for easy step-by-step cooking instructions.
It may not be everyone's favorite fruit, but when mixed with a yellow cake mix, cream, and sugar, like in this rhubarb custard cake, it tastes amazing.
This cake is perfect for spring or summer as it's light, refreshing, and has a beautiful pink color.
If you haven't tried rhubarb before, or if you're not a fan, I urge you to give this cake a try. You'll love it, I promise!
🍰 Easy cake recipes for beginners with few ingredients
A universal truth I learned through experience is that many recipes that look difficult are super easy to make and beyond delicious.
Check out these fantastic easy cake recipes for beginners that use only a few ingredients.
This lemon cheesecake dump cake tastes like summer in a pan! It's easy to make and can be served with a dollop of whipped cream or ice cream.
If you love cheesecake and tart lemon, you'll love this cake! All you need is lemon pie filling, whipped cream cheese, butter, and a lemon cake mix to prepare this delicious dessert.
It's completely beginner-friendly with 5 minutes of prep time and 30 minutes of bake time.
If you have a tub of Nutella and eggs on hand, give this 2-ingredient Nutella cake recipe a go!
You'll be surprised at how rich and chocolatey this cake is, despite only having two ingredients.
And the best part is, it's super easy to make! Just mix the Nutella and egg mixture together, pour into a cake pan, and bake.
This pineapple cake is the epitome of beginner-friendly cake recipes. It only requires pineapple and a store-bought cake mix.
The cake is moist, fluffy, and packed with pineapple flavor. And it's so easy to make! Just mix everything together and bake.
Your guests will never know this cake is only two ingredients because it tastes so good!
This chocolate mousse cake is light, airy, and super chocolatey with a crunchy base.
It's made with a mixture of milk and dark chocolate for the velvety mousse, an oreo cookie base, and decorated with fresh whipping cream and raspberries.
This cake is perfect for chocolate lovers and is sure to impress your guests!
The best way to make the best sponge cake is with condensed milk!
It gives the cotton sponge cake a wonderful flavor and sweetness, but what makes this cake really stand out is how moist it is. And it stays moist and fresh for days too!.
This cake is perfect for beginner cooks wanting to impress for any occasion, from birthdays to afternoon tea. It's light, fluffy, and has a delicate flavor that everyone will love.
This flourless banana bread is moist, dense, and packed with flavor. It's made with just a few simple ingredients that you probably already have in your kitchen.
All you need is ripe bananas for flavor, eggs and baking soda to help it rise, rolled oats to give it structure and help keep it together, and maple syrup for extra sweetness.
That's it! Just mix everything together and bake. You'll have delicious banana bread in no time.
If you have never used your crock pot to make a chocolate cake before, you're missing out! This crock pot devil's food cake is so good and simple to make.
All you need is a Betty Crocker devil's food cake mix, some applesauce, water, and eggs.
Just beat the ingredients with an electric mixer, grease the crock pot with cooking spray to prevent the cake from sticking, then pour the batter into it and bake.
No-bake desserts are always the best when you don't have much time to prepare something, and this coconut icebox cake is one of the best tasting and easiest recipes for beginner cooks.
It has a delicate texture with a creamy coconut pudding flavor in between layers of crushed graham crackers and is topped with fluffy cream and toasted coconut.
The coconut icebox cake recipe takes 15 minutes, then just let the cake cool in the fridge for 6 hours. It's perfect for summertime gatherings or any time you want a light and refreshing dessert.
This vanilla cake is moist, fluffy, and has the perfect amount of sweetness.
You'll never know there are no eggs in this recipe as it is so airy and soft. The recipe uses self-raising flour to help it rise during baking and has a strong vanilla flavor from the vanilla extract.
Top it with some whipping cream for extra decadence, or keep it simple with just a dusting of powdered sugar. This cake is perfect for any occasion!
When it comes to juicy flavorful cakes that require minimal work and cooking, this golden syrup sponge cake is the winner!
The cake is baked in the microwave for 3 minutes, which means it's perfect for a speedy dessert, and you probably have the ingredients to make it in the pantry.
You'll wanna add this easy cake recipe to your cookbook after tasting it!