Whether you're looking for a quick and easy dessert to make for a party or just craving something sweet, give one of these 50 easy dessert recipes with few ingredients a try.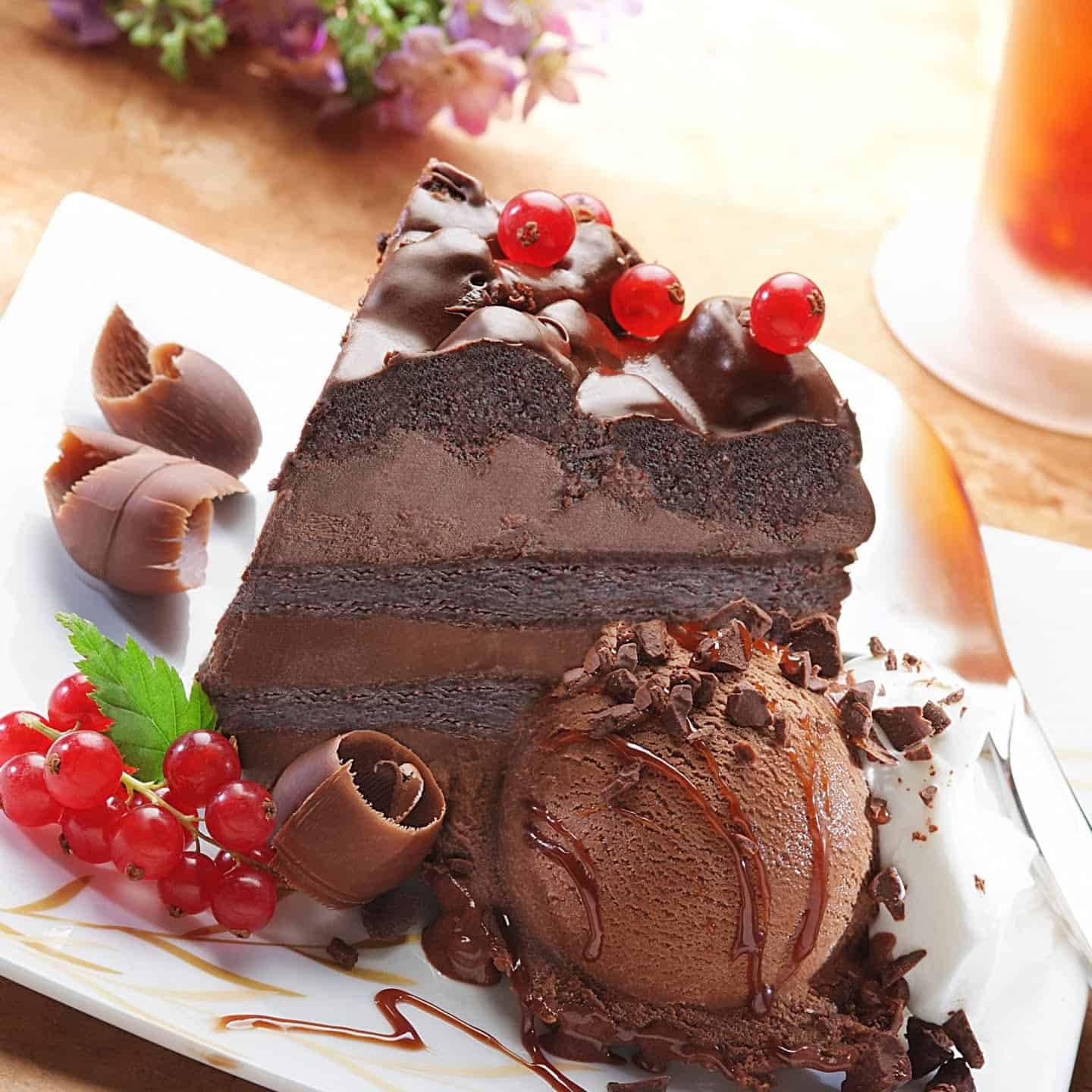 Desserts are often thought of as being difficult to make and requiring a lot of ingredients. However, there are plenty of delicious easy desserts that can be made with just a few simple ingredients.
From baked recipes like brownies to Nutella cookies to unbaked recipes like turtle candy and energy bites, there's something for everyone on this list.
And the best part is that these recipes are all relatively easy to make, so you won't be spending hours in the kitchen or the grocery store.
You might just be surprised at how good they are!
Easy no-bake dessert recipes with few ingredients
Looking for easy dessert ideas? Well, look no further! These easy dessert ideas are delicious, fast, and easy to make. Best of all, they're NO-BAKE!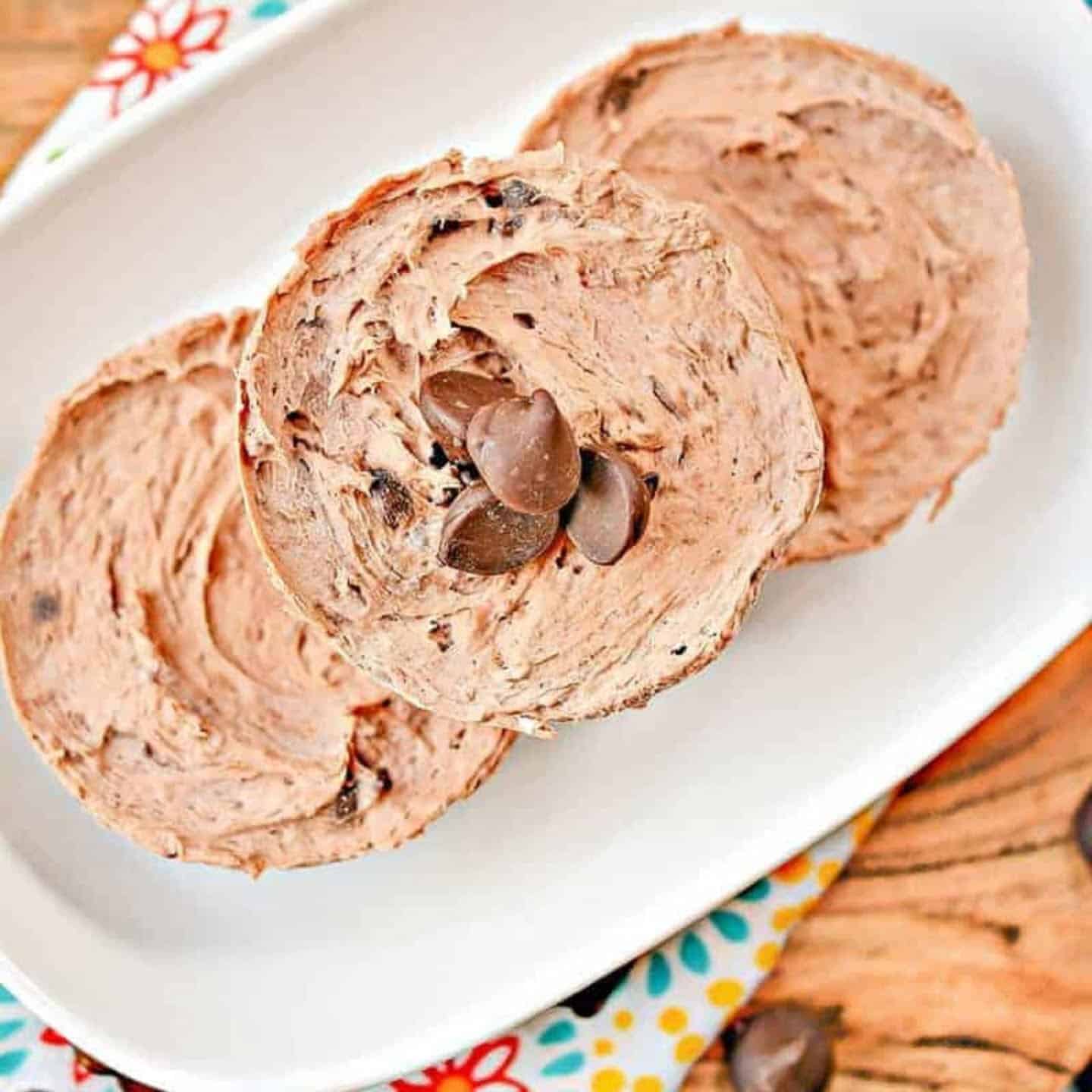 If you want a dessert that is light, fluffy and has chocolate and cream in the recipe, these fat bombs are perfect for you.
These fat bombs are super easy to make and made with just 3 ingredients. The method is easy by whipping the cream and chocolate pudding mix together and then folding in the chocolate chips.
What more could you want for an easy dessert recipe?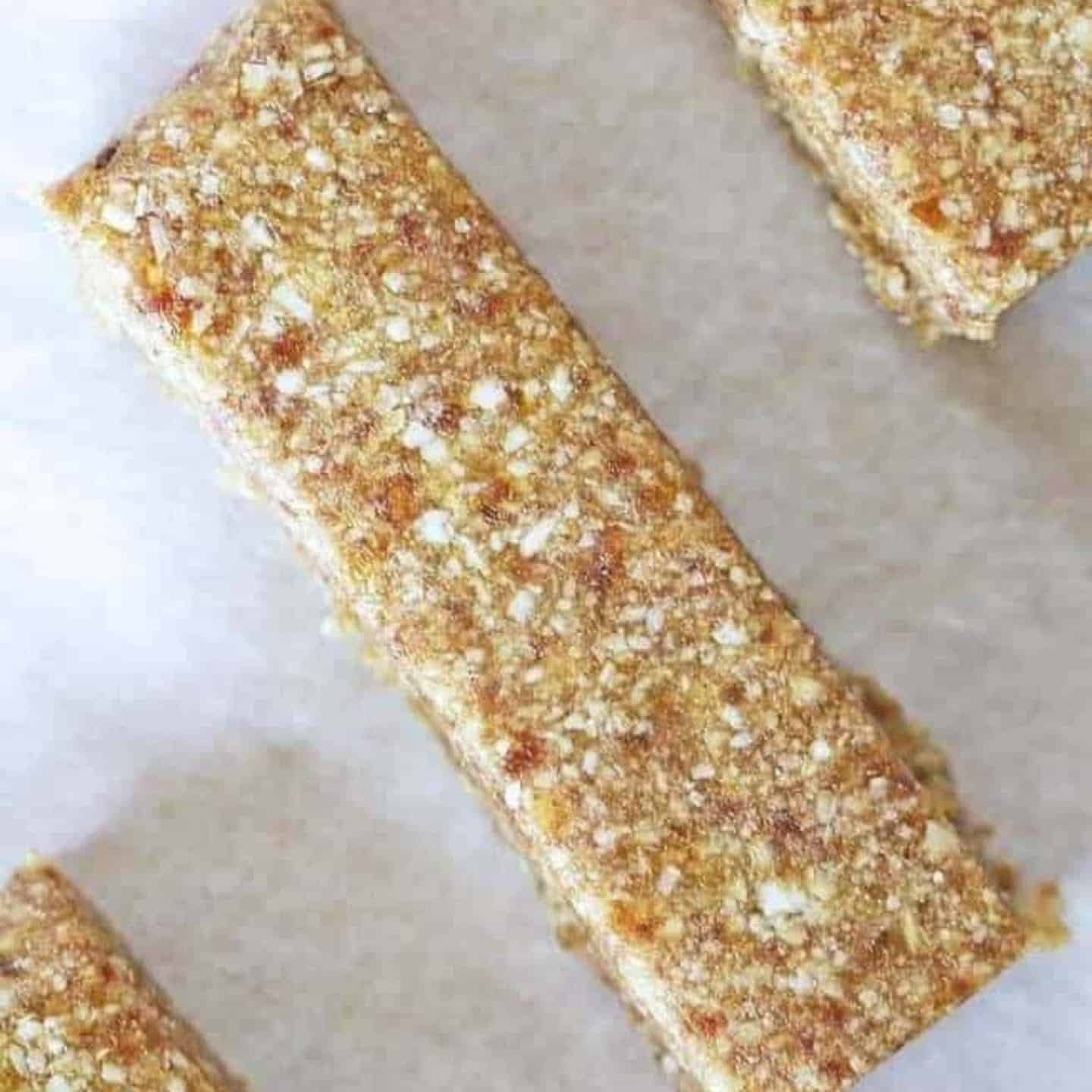 These vanilla coconut almond & date bars are just the perfect dessert for a post-workout energy snack.
They are so easy to make by blending all the ingredients in a food processor, making them a great recipe to prepare in a hurry. 5 minutes is all you need to blend the dates, almonds, coconut, vanilla, and salt together to make them.
They last for a week or so too. So you can enjoy them during the week.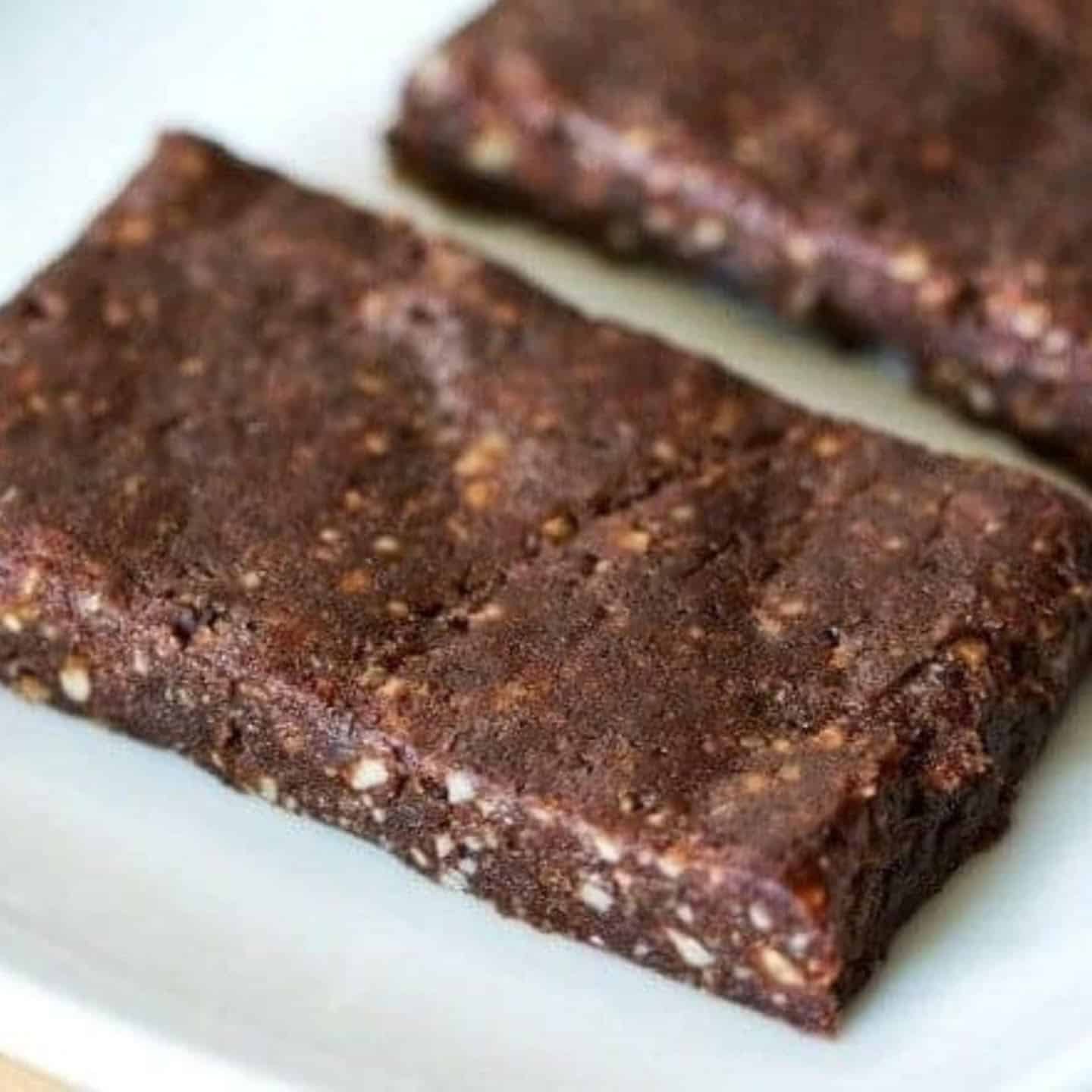 These fudgy chocolate brownie larabars are an exquisite treat that is easy, healthy, and irresistible!
Chocolate larabars are a mixture of dried fruits, nuts, and chocolate, blended and packed into a container, then refrigerated.
They are chewy, moist, and perfect for snacking and gifting to friends and neighbors.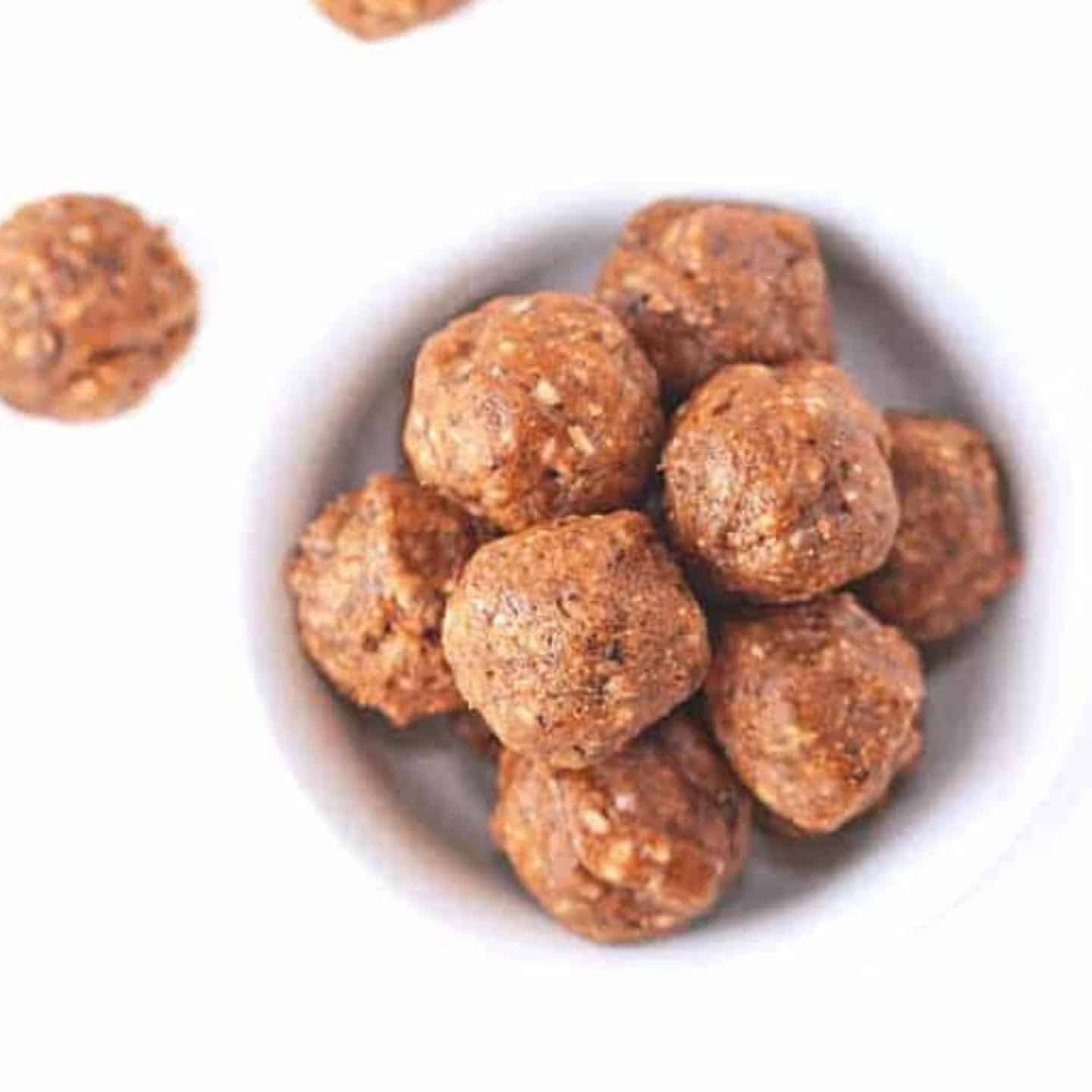 These vanilla plum energy bites are packed with healthy nutrients, and essential oils that make eating these dessert bites a guilty free pleasure.
They are made with dried plums and prunes and blended with almonds and vanilla essence for additional flavor.
Whether you're a gym-goer or not, these energy bites are guaranteed to hit the right spot.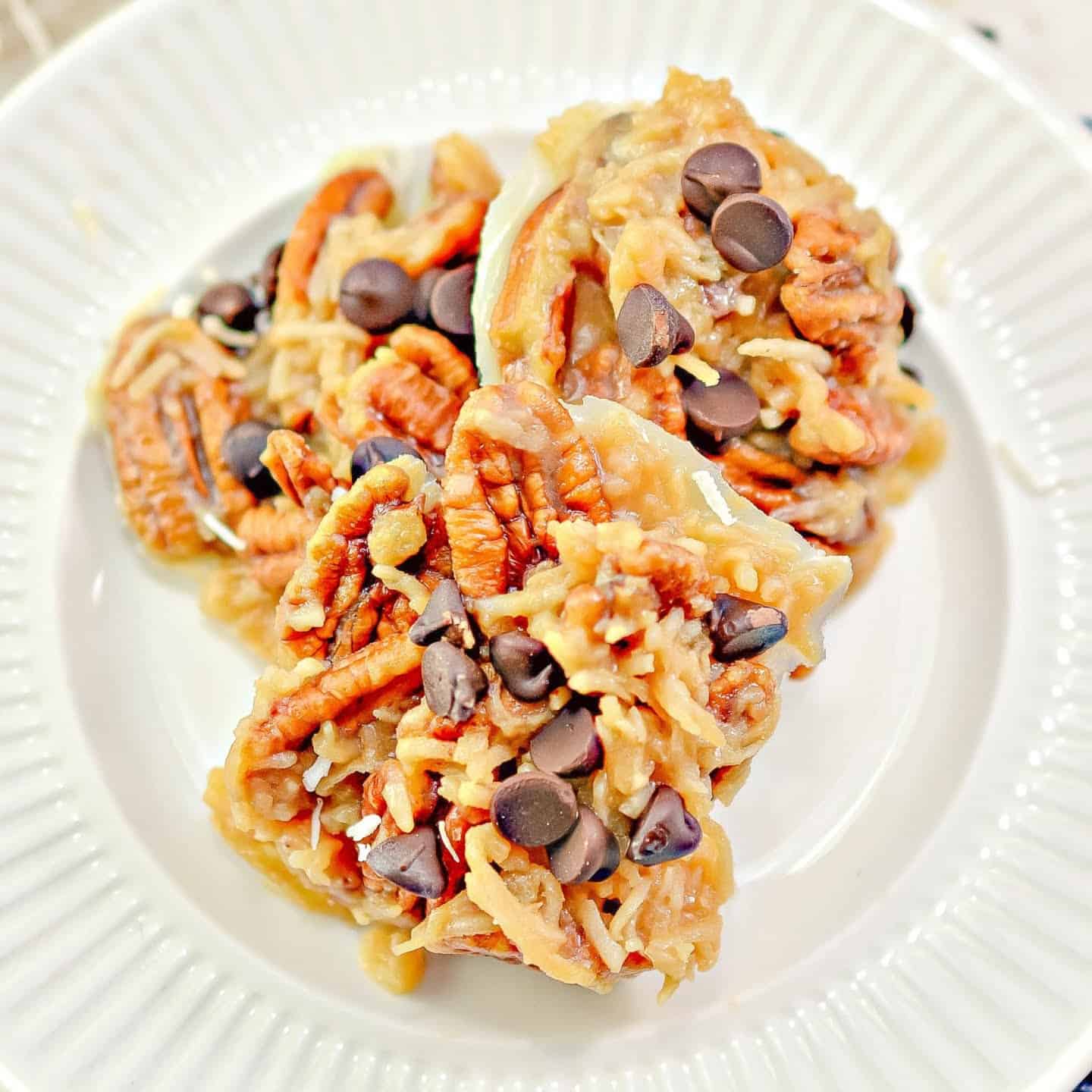 This 15-minute no-bake haystack cookies dessert is for caramel and chocolate peanut butter lovers.
If you crave a salty-sweet snack that has chocolate, buts, and peanuts similar to turtle candy, give these haystack cookies a go.
The caramel is crunchy with pecans and coconut mixed in, and the chocolate chips are sprinkled on top for a deliciously sweet cookie nobody will be able to refuse.
This super easy 3 ingredients cool whip pie is perfect for whipping together a tasty dessert in minutes!
All you need is 1 package of cool whip, a bar of chocolate, and an Oreo pie crust. Melt the chocolate, mix it with the cool whip, fill the crust with the chocolate mixture, and freeze it for an hour.
It's a delicate and light mousse with a crunchy crust. Top with whipped cream for the perfect chocolatey dessert.
Not much goes into this crunchy chocolate-covered peanuts recipe! It's that easy even kids can make this tasty dessert with a bar of chocolate and some peanuts.
This recipe uses chocolate almond bark for added crunch, and it's melted before being mixed with the peanuts and spooned onto parchment paper to set.
This easy dessert only requires 5 minutes of your time to prepare the chocolate-coated peanuts, and they are great for snacking and serving to guests.
There's no need for an ice cream maker with this peach sorbet recipe that uses 3 ingredients.
It's delicious, soft, and tastes like summer in a bowl! Just blend the peach with some sugar and lemon juice and freeze it. What's great about sorbets is that you can use any fruit you have to make a quick and delicious sorbet.
It's the best way to enjoy fresh peaches on a hot summer's day.
Who doesn't love a good chocolate mouse after dinner that is easy to prepare in 5 minutes!
The creamy texture of the velvety mousse is too good to refuse, and because there's no sugar added, it is lower in calories than some store-bought mousses, making it a great dessert if you're watching your weight.
And you don't even need any kitchen equipment apart from a hand blender. And if you don't have one of them, you can even beat the heavy cream with a whisk to fluff it up. Simple but heavenly irresistible!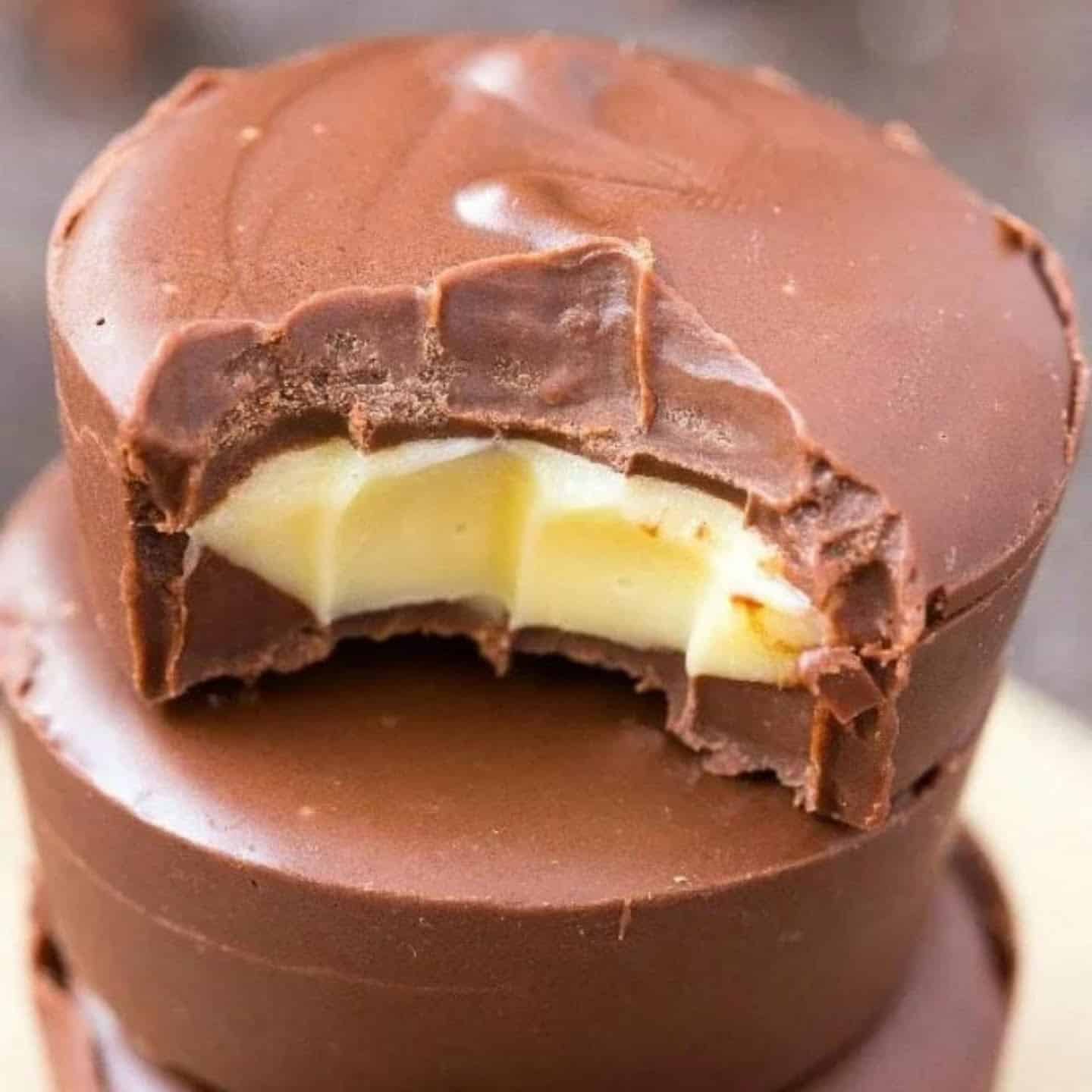 These homemade chocolate banana cream coconut butter cups are rich and creamy. With just 3 ingredients, you could have these irresistible bites on the table in under 1 hour.
All you need to make them is banana extract, coconut butter, and melted chocolate chips. The coconut butter is melted and mixed with the banana extract for flavor and covered with melted chocolate chips.
It's no-bake, gluten-free, and perfect for an easy treat for kids and adults alike.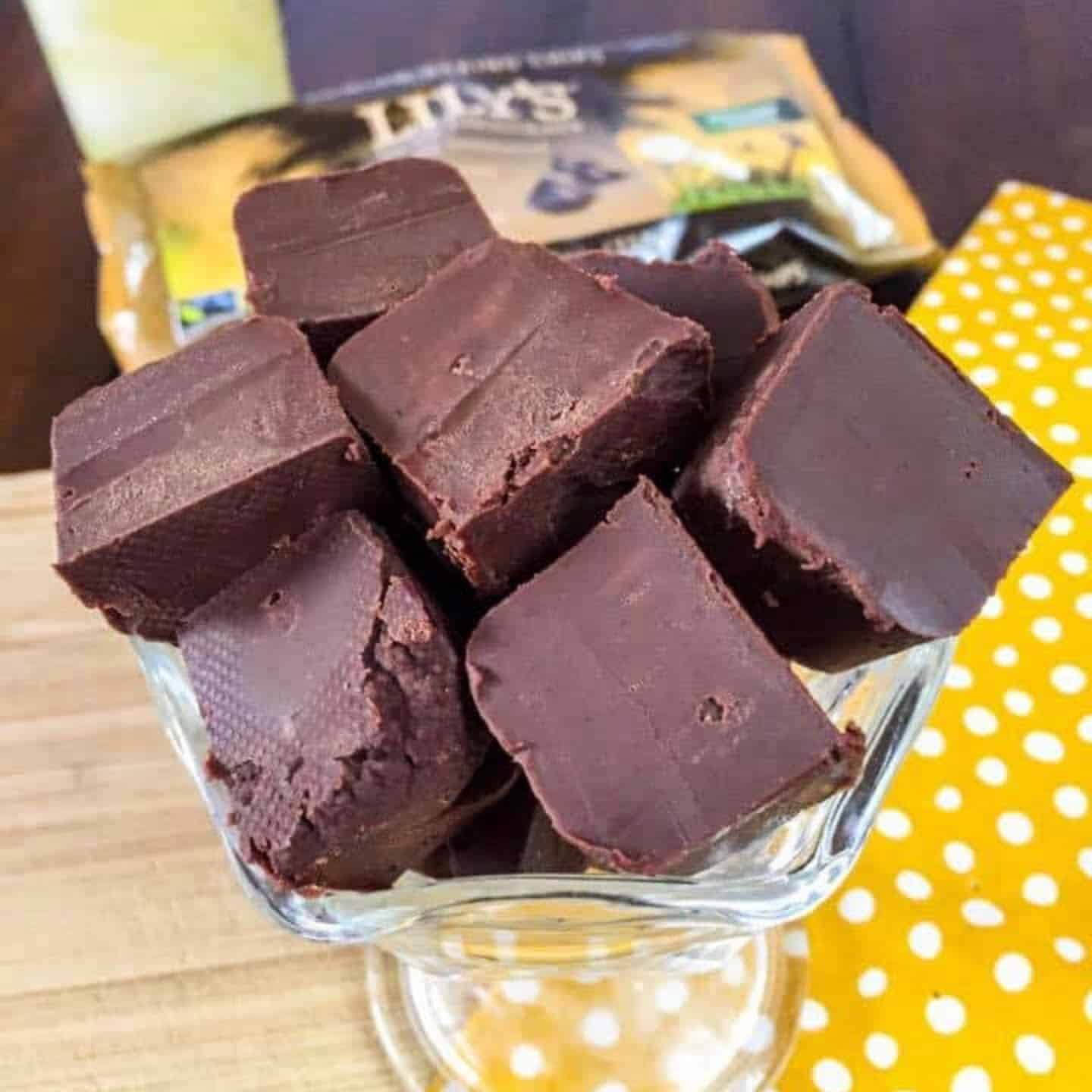 If you love fudge, then you have to try this 2 ingredients indulgent fudge!
Fudge is the perfect treat for when you have friends and family over, and this fudge recipe is one of the easiest recipes around with just a can of condensed milk and chocolate chips required to make them.
Just melt them both in a microwave, mix them together, and pour them into a tray to cool down. They're soft and have a luscious chewy texture that makes you wanna eat them all in one sitting.
If you want something delicious after your gym workout, make these peanut butter & oatmeal protein bars.
They're awesome and so so easy to make in literally 10-minutes. They're packed with oats, peanut butter, whey protein powder, and maple syrup for added sweetness and topped with melted dark chocolate.
Whether you want some much-needed energy dessert snack post-workout or want something tasty to snack on after lunch, these oatmeal bars are a winner.
Turtle chocolate candies are the perfect treat any time of the day, and they're so easy to make with just 4 ingredients, including pecans, butter, sugar, and chocolate.
These chocolate caramel candies are slightly less calorific than usual because the silky caramel is made with stevia, which is a sugar substitute, and the chocolate topping is with unsweetened chocolate chips.
This indulgent sweet treat is great for parties, Easter, or a light snack.
This chocolate éclair cake is definitely in my top ten easy desserts with few ingredients!
Unlike the delicious eclairs with choux pastry that get filled with cream or custard, this easy cake version combines graham crackers, vanilla pudding mix, milk, whipping cream, and chocolate cake frosting together in a baking dish.
The mixtures are then layered beautifully to resemble the texture and flavor of eclairs.
These creamy fudge-like white chocolate coconut truffles are extremely moreish and use just a few ingredients.
The method is simple, with no skills or kitchen equipment necessary for this recipe. It's as simple as warming some cream and pouring it over the white chocolate, butter, and vanilla. Pop the mixture in the fridge and roll it into balls covered with coconut.
Give them a go, but be careful they are extremely moreish!
Get Embed Code
This 3 ingredient simple thin mints recipe is a copycat version of the girl scout cookies. They taste the same and are very easy to make.
These sweet treats are made with Ritz crackers covered with a chocolate ganache mixed with mint essence.
The recipe makes 50 mints, so you can be sure they will last you more than a day for a small family.
If you love making chocolate pie, then you should definitely try this no-bake Hershey's pie!
The recipe is made with melted Hershey's chocolate bars mixed with a tub of cool whip and poured into a graham crackers pie crust.
Hershey's chocolate helps to make this pie truly indulgent, and the cool whip makes it super creamy and light.
This rice pudding has a creamy, thick texture with a delicate cinnamon flavor that is sure to please everyone at your table when it's time for dessert.
The recipe requires intensive labor to mix the rice pudding to a thick consistency with milk, rice, granulated sugar, and vanilla, but when you taste the finished product, you will be glad you put in the effort.
It's one of the best rice pudding recipes I have ever tried that is not overly sweet and has the perfect creamy texture.
I was literally in heaven when I tried this outrageously good no-bake peanut butter pie last.
It's definitely in my top 3 easy desserts with few ingredients, and the fact that it takes only 10 minutes to prepare is a bonus.
The creaminess of the peanut butter, cool whip, and cream cheese filling is so delicious combined with the crunchy graham cracker pie crust and cream topping.
Grab that peanut butter at the back of the cupboard and make this creamy, delicious peanut butter mousse.
It has everything you could want in a light dessert with minimal ingredients and can be prepared in less than 10 minutes. Just mix everything in a bowl, and that's it.
You can refrigerate this fluffy mousse for up to 4 days too. So you can enjoy it throughout the week.
This rocky rod recipe is about as good as it gets when it comes to easy dessert recipes!
The recipe uses 5 ingredients of semi-sweet chocolate chips, mini marshmallows, condensed milk, pecans, and butter.
It's perfect for beginners as all you need to do is mix everything in one bowl and pour the mixture into a baking sheet.
These Oreo balls are always a party favorite and great to make with kids.
It's a fact that kids love Oreos. They're chocolatey on the outside and creamy in the middle, making them the world's favorite cookie, so why not mix them up a bit by making mini truffles.
This recipe is easy to make with kids. Just crush the Oreos, mix them with cream cheese, and cover them in chocolate.
If you have any dates hanging around in your pantry, coconut flakes, and some almonds, you can make a healthy dessert treat in the form of coconut date rolls!
You'll love the soft and chewy texture of these date balls. The method is pretty straightforward, with only a blender required to blitz the dates into a mushy ball.
Roll them in coconut flakes and stuff an almond into each ball. Simple but extremely moreish.
The debate is out on whether a no-bake cheesecake is better than a baked one, and after tasting this velvety cheesecake, you might just pick the former.
It's one of my favorite easy desserts to make in a hurry and tastes so creamy. Made with just 5 ingredients and uses a graham cracker crust as the base and simple cream cheese filling.
You can add different flavors to Sprouse it up if you want, like lemon, strawberries, or some crushed Oreos.
This fantastic 4-ingredient homemade ice cream is easy to make and will keep you cool during the hot summer months.
Have you ever made ice cream? Have you ever made ice cream without a machine? It is surprisingly easy to make no churn ice cream.
Make classic vanilla or take it up a notch and try one of 6 flavors: Cookies and Cream Ice Cream, Chocolate Chip Cookie Dough, Mint Chocolate Chip, Birthday Cake, Nutella, or Butter Pecan.
Easy baking recipes with few ingredients
When it comes to baking, simplicity is the key. Dessert recipes with too many ingredients can be confusing and time-consuming, while those with only a few key ingredients tend to be more approachable and straightforward.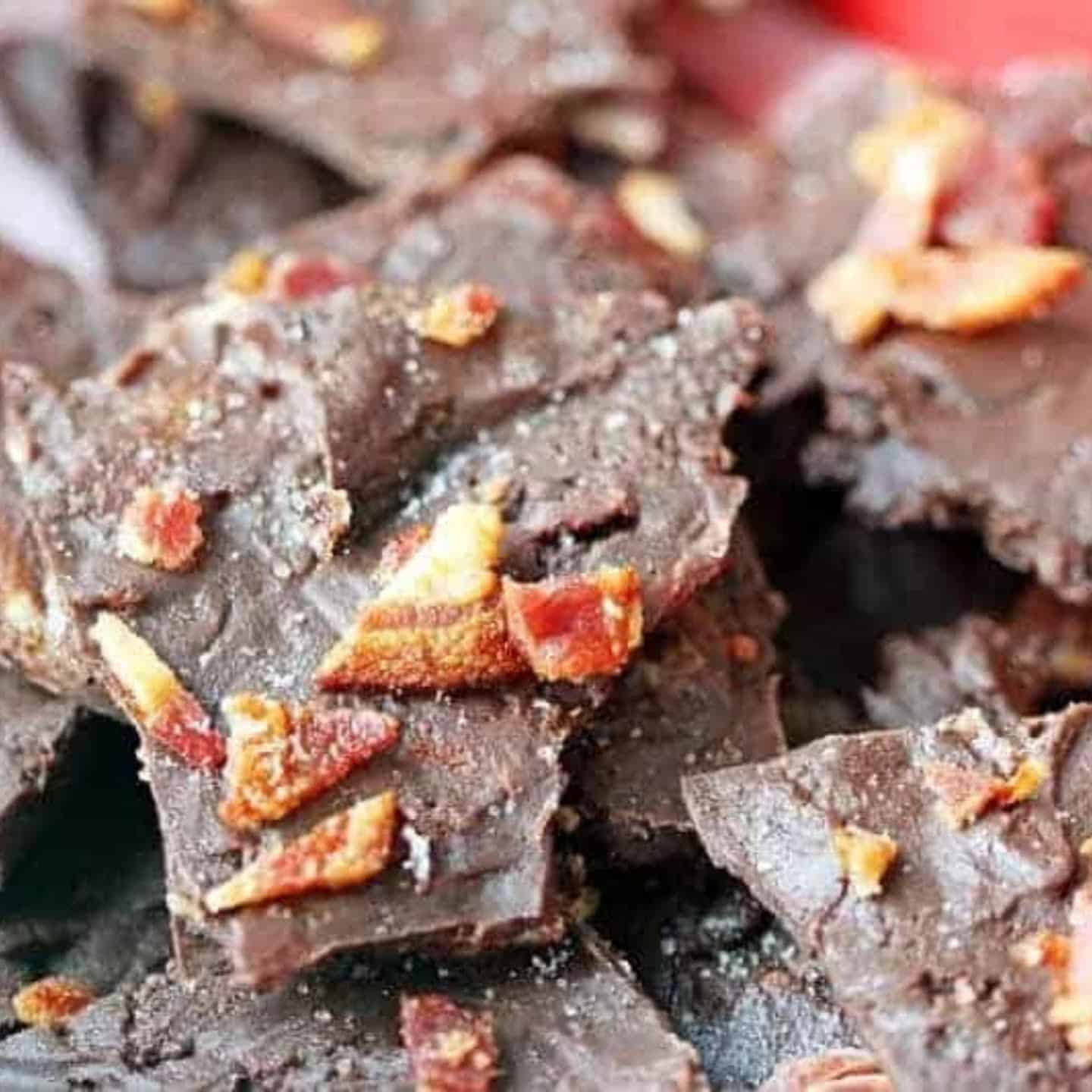 1. Dark chocolate bacon bark
Now, this dark chocolate bacon bark is a recipe that will definitely turn some heads at the dinner table, but for all the right reasons!
It may seem like a strange combination, but the crispy bacon mixed into the melted dark chocolate is a game-changer combined with the sweetness of the maple syrup and the added sea salt at the end!
The chocolate bark recipe is simple to make and only uses 4 ingredients.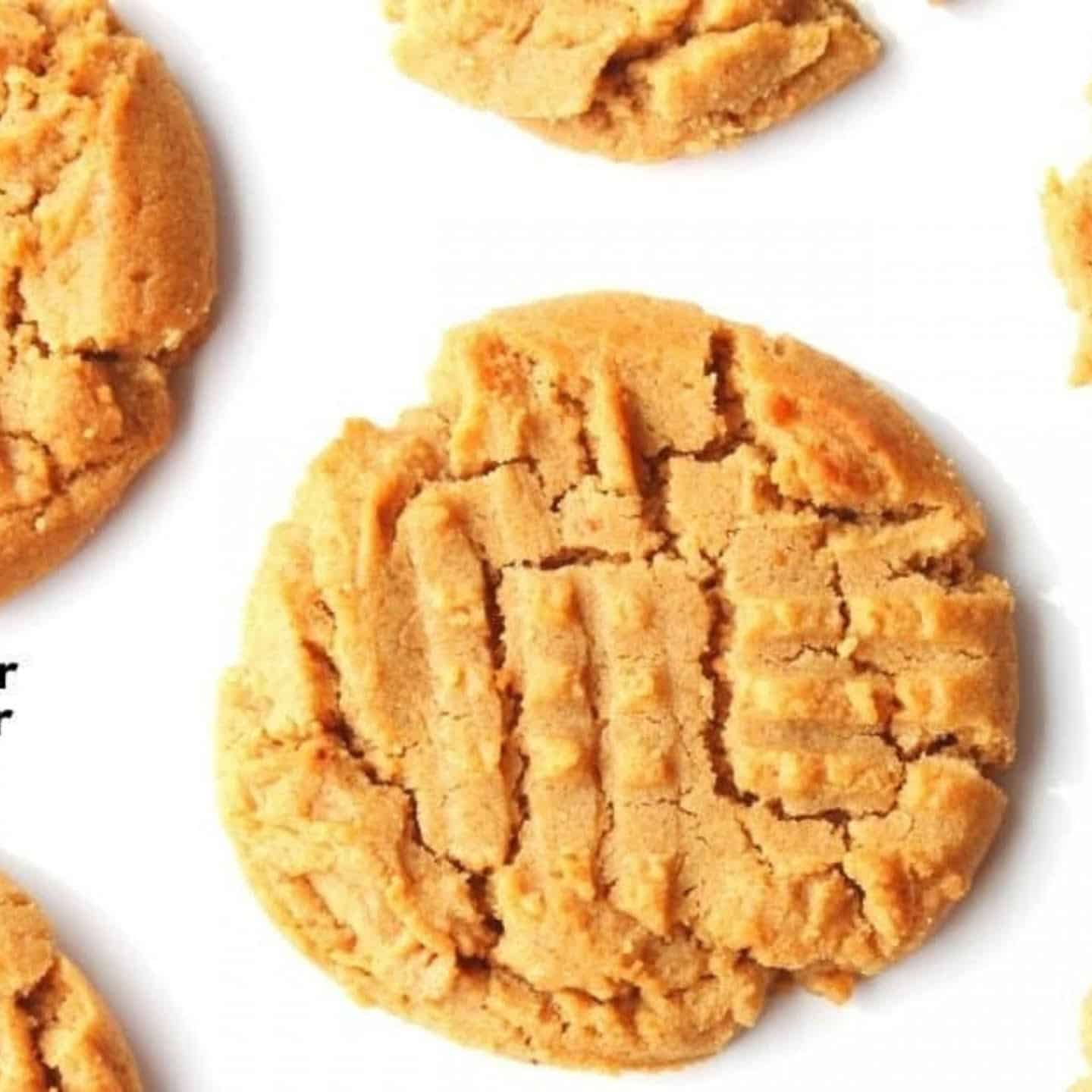 Satisfy your sweet tooth with these soft peanut butter cookies!
When your craving hits and you need to make something quick, these peanut butter cookies will save the day. Made with just three staple pantry ingredients, you'll have the cookies ready in no time.
They're buttery, soft, and perfect with a cup of tea! Take this recipe up a notch and make chocolate peanut butter cookies!
Get Embed Code
Brownies are always a favorite dessert choice for most people.
The gooey goodness is enough to make anyone give in when on a diet, and these 5-ingredient Nutella brownies are so irresistible that you'll need to make a double batch!
The combination of Nutella and chocolate chips is what makes these brownies ultra chocolatey, and they only take 30 minutes in the oven!
The flavors of fall come together here to great a fluffy, moist pumpkin spice cake.
Unlike other pumpkin recipes, this one is as easy as throwing everything into a mixing bowl and baking the mixture for 30 minutes, so it's a pretty easy recipe to make when time is not on your side.
The flavor of the pumpkin spice and puree is a perfect match with the apple sauce that keeps the cake moist, and the addition of spice cake mix gives it a nice lightness.
This is one of my favorite chocolate chip shortbread recipes and for a good reason.
Apart from being easy to make and requiring 5 ingredients, this shortbread recipe is also one the best tasting too. It is buttery without being too sweet and soft enough to hold without it falling into pieces.
You will be making these again and again after the first batch!
Easy dessert recipes don't get any tastier than these zesty-baked lemon slices made with 5 ingredients.
They're creamy with a delightful summery citrus flavor and a biscuit base. They take 15 minutes to bake and 10 minutes to prepare, making them one of the quickest baked dessert recipes on the list.
Make them for picnics, game night, or lunch with friends. They're perfect for nearly every occasion!
If you're looking for some seriously, easy cookies to make without additional sugar, these oat & peanut butter cookies are the bomb.
They are flourless, meaning they are gluten-free, and all you need is ripe bananas, rolled oats, and peanut butter. Mix everything together, form into balls, and bake for 10 minutes.
They're crunchy, buttery, and heavenly delicious!
This fruit cake is packed with dried fruit and super moist.
Unlike other fruit cakes that have around 10 ingredients, this one is made with only dried fruit, chocolate milk, and flour.
The dried fruits get an overnight soak with the chocolate milk and then mixed with the flour before being baked for 2 hours. It's perfect on its own or with a jug of warm custard.
This banana bread uses pantry staples to create a moist and naturally sweetened recipe.
It's baked with just 5 ingredients, including ripe bananas, eggs, maple syrup, baking soda, and rolled oats.
The baking soda in this recipe helps it rise and become lighter without the flour, the oats and eggs help bind everything together, and the bananas and maple syrup give it natural sweetness.
These easy blueberry cheesecake rolls are a delightful twist on the classic cheesecake.
They are just as delicious and creamy as you would expect from a cheesecake dessert but with added crunch from the puff pastry.
They are perfectly served as a light dessert after lunch or dinner.
The combination of crumble and strawberry is utterly brilliant. Whoever thought of matching these two ingredients to make these strawberry crumble bars is a genius.
It's so easy to make them too, with just 5 ingredients, and relatively easy too with just the crumble mixture of flour, sugar, and butter for the base and strawberries, sugar, and cornstarch for the topping.
They're crunchy, buttery, and sweet, which is everything you want in an easy dessert.
If you have never tried the famous Italian cannolis, now is the time.
The original recipe is delicious with the crispy shell and creamy ricotta cheese filling. The cannoli shells are not easy to make, but you can buy them nowadays to make the whole recipe 10X easier.
This recipe is easy, and the cannoli ricotta cheese filling tastes similar to the original. All you need to do is mix ricotta cheese with sugar, chocolate chips, and vanilla, then pipe it into the cannoli shells.
Easy baking recipes for beginners with few ingredients
Baking can be a daunting prospect for anyone starting out in the kitchen. But with a few simple recipes and a handful of ingredients, even the most inexperienced baker can whip up an easy dessert that is not only delicious but memorable.
Easy desserts with few ingredients don't get any better than s'mores bars.
They're made with 4 ingredients that you probably have in the cupboard right now. Well, maybe not the marshmallows.
This recipe is great for beginners and takes less than 20 minutes to make in the oven. The crunchy graham cracker base filled with smooth chocolate and marshmallows is a truly indulgent treat.
They're made with 3 ingredients of lemonade, cream, and flour. The lemonade in this recipe helps to create air bubbles in the scones and makes them rise while baking.
Usually, scones are made with more than 5 ingredients, but not these fluffy cloud scones.
And the cream gives them that luscious creamy texture you associate with scones. Cut them in half and serve warm with butter and jam.
These are the best buttery shortbread cookies you will ever make that is super quick and easy to prepare.
They're perfect for a quick treat now and again for the kids.
All you need is 4 ingredients of butter, flour, sugar, and vanilla, but you could easily use brown sugar and almond butter for a darker nutty flavor.
These fudge protein brownies combine all the delicious gooeyness of normal brownies but without flour.
You'll definitely satisfy your chocolate cravings with these brownies! Plus, they are baked with just a few ingredients, like bananas, cocoa powder, chocolate protein powder, and peanut butter.
The combination of the creamy peanut butter and bananas helps to keep these fudge brownies nice and moist throughout. You'll be adding this to your weekly dessert list after the first bite.
Did somebody say gluten-free brownies that are absolutely delicious?
These peanut butter muffins are one of my favorite desserts to munch on after dinner and even in the morning for a quick grab-and-go breakfast.
They are guilt-free with no sugar at all in the ingredients, just eggs, peanut butter, and bananas. The bananas give extra flavor to these peanut butter muffins, and the eggs help them rise during baking to give them that cakey texture.
Peanut butter and muffins are just the perfect match! Try them! You won't regret it.
This apple pie pizza is bound to turn a few heads!
It's unlike any pizza you will ever try, and the base is made with a can of cinnamon rolls that get baked and topped with a can of apple pie filling.
Spread the cream cheese icing on top, and voilà, you have a crunchy, apple pie pizza ready to serve.
Homemade cookies make a great gift for someone's birthday or for treating your neighbors, and these indulgent chocolate Nutella cookies are the best.
With just a few ingredients and 15 minutes of your time, you can these delicious cookies ready on the table to serve.
You can also make them with add-ins like M&M's, chocolate chips, and nuts, or give them a chocolatey gooey center.
Cream cheese and a cake mix are all that are required to make these fluffy cake batter cheesecake bites.
Who knew that something so irresistible could be so tasty from very few ingredients!
They are guaranteed to be a hit with your friends and family, and they can be customized too covered with white chocolate, rainbow sprinkles, or powdered sugar.
If somebody told me that they made a blueberry cobbler with 3 ingredients, I would probably laugh! But after finding and making this super easy recipe, I will believe in anything now.
All you need is 1 package of vanilla cake mix, a can of soda, and fresh blueberries. So it's pretty budget-friendly really, considering you can pick all those ingredients for less than 7$ when blueberries are in season.
The recipe is light and fluffy with the sweet blueberries throughout the cake, and the secret is the soda that gives it that delicious crunch on top.
If you love a nice delicate creamy dessert with caramel, then crème Brulee is the best dessert you could ever wish for!
Made with heavy cream, sugar, eggs, and vanilla, this easy dessert is guaranteed to be the main event at any dinner party and a dish that will get you lots of compliments.
It's sweet, creamy, and cost-effective too!
I love to make these sugar cookies with my kids! They're soft and incredibly buttery with a vanilla flavor.
Sugar cookies are perfect to munch any time of the day after breakfast, lunch, dinner, or with a cup of tea or coffee. There's always an occasion to eat a sugar cookie, and the best part is that you only need 5 ingredients to make them!
These soft cookies consist of butter, flour, sugar, vanilla essence, and some rainbow sprinkles for the topping.
These sweet lemon bars are so soft and fluffy, it's like eating candy floss!
It takes one box of angel food cake and a package of lemon pie filling mixed together and baked in the oven for half an hour to make them, which is pretty quick for a cake as delicious as this.
Serve a slice with some whipped cream for the perfect dessert.