Enjoy the ultimate orange flavor in these fantastic orange desserts! Orange has one of the sweetest tastes in all citrus fruits, and this taste in a dessert could make all the difference in your festive spread.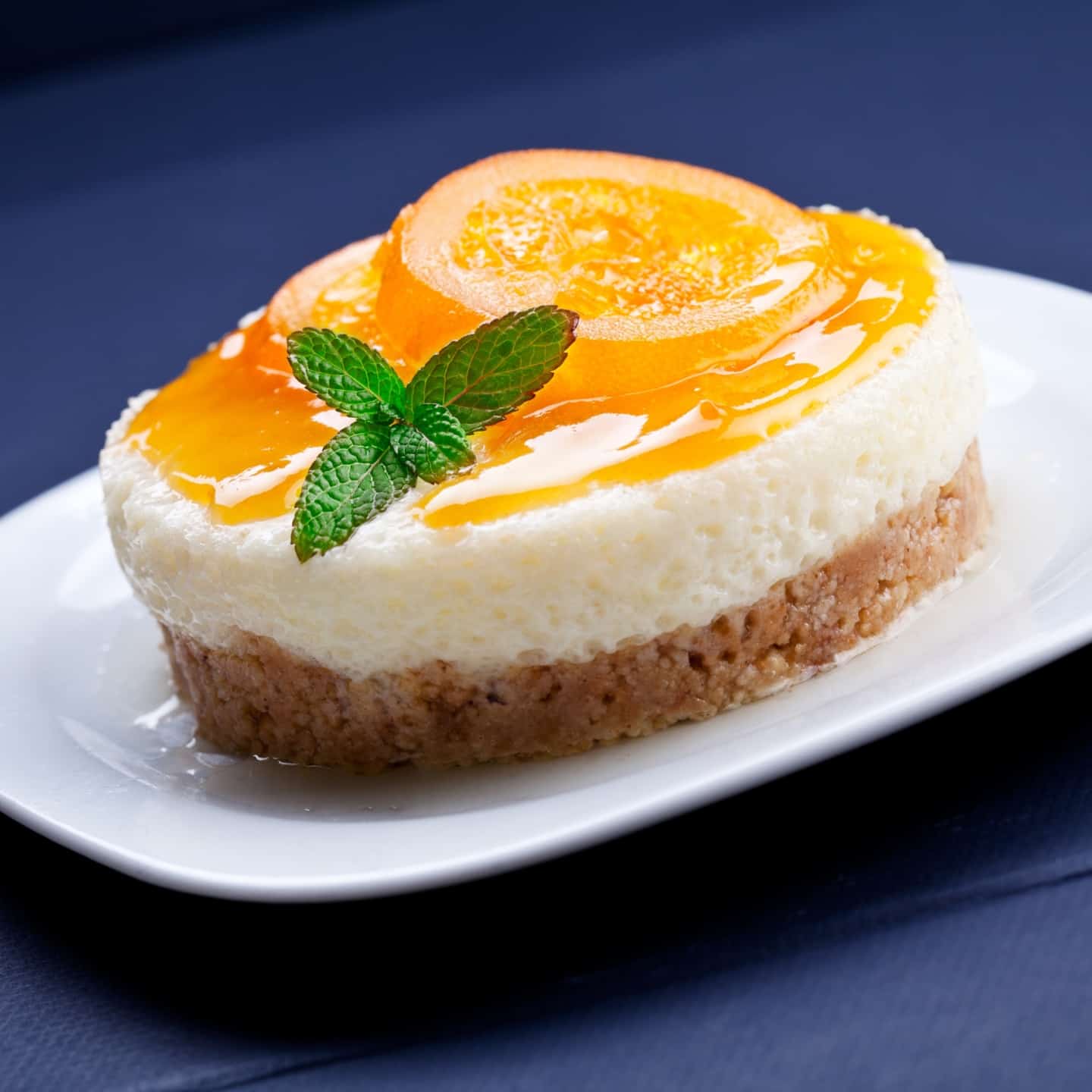 From delicious orange cakes to frozen orange treats, there's an orange dessert for you to enjoy after a main dish!
We're starting our orange desserts with the classic orange cake recipe, a moist, delicious goodness that comes together in under an hour or less!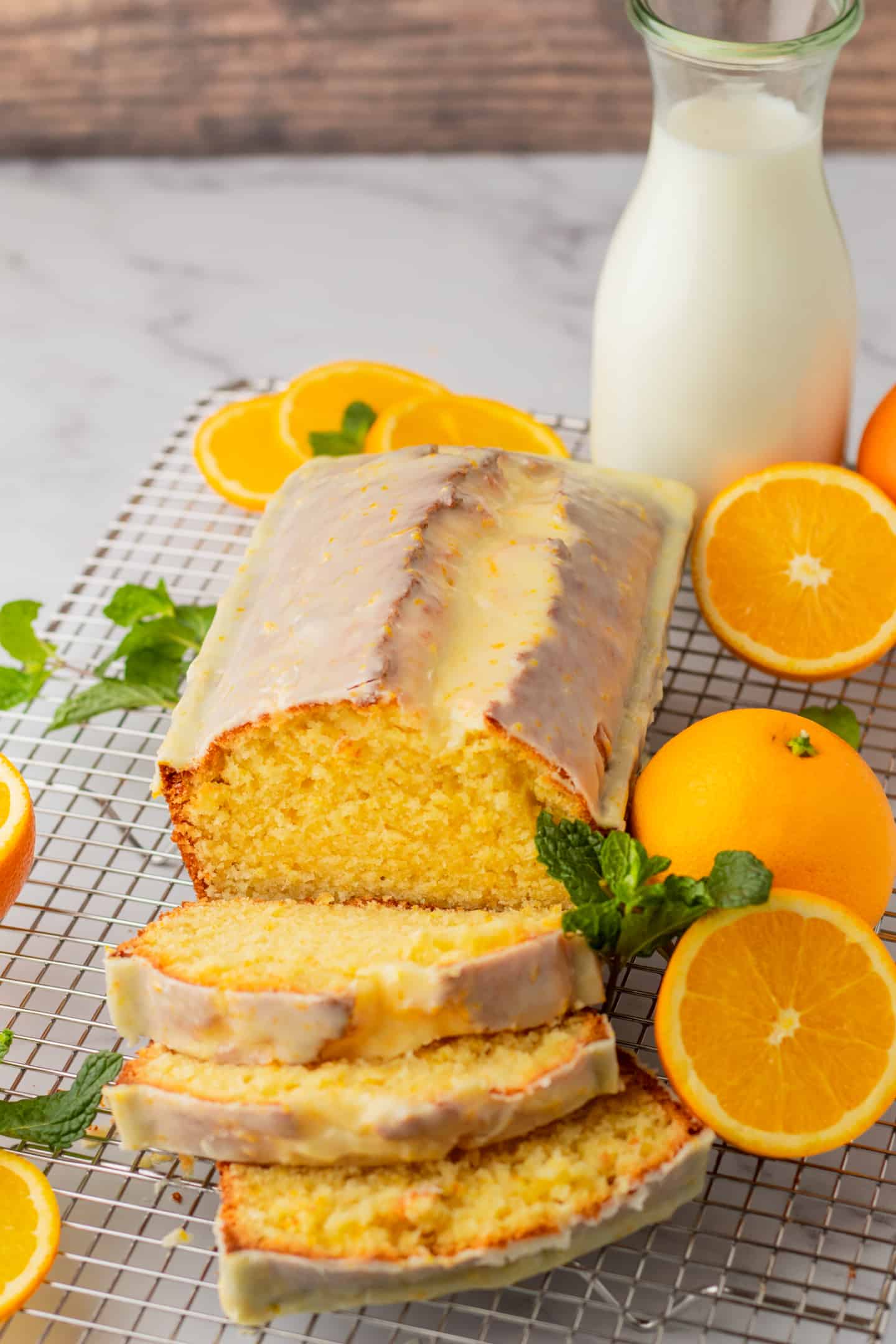 This is a delightful, sticky cake with a sweet orange glaze made of orange zest, juice, and powdered sugar.
The cake itself requires your typical baking ingredients with freshly squeezed orange juice and zest as the additional important ingredients!
Enjoy this cake for dessert, breakfast, or as a midday snack.
The orange upside-down cake is a decadent orange dessert you can easily make with pantry ingredients.
It's a delicious dessert you'll appreciate in the middle of summer, with its juiciness and citrus flavor.
Serve the cake warm with your favorite ice cream, and enjoy!
This is a delicious orange dessert that doesn't even require the whole fruit!
Simply slice and boil the orange peels in water and sugar to soften them and get the bitterness out.
Coat these peels in a dark chocolate dip or any other candy dip of your choice, and let it dry for 24-48 hours!
Instead of the peels, you'd use actual orange slices for this amazing orange dessert.
Cut the citrus fruit with its edible peel into circle slices to boil in water and sugar.
Coat with a candy dip of your choice and enjoy it alone or as a topping to a cake!
If fudgy brownies are your choice of dessert, this recipe is the one for you!
With fresh squeezed orange juice, orange zest, and dark chocolate, you'll get an absolutely delightful dessert on your festive spread.
They're quite easy to make and require about 60 minutes to bake.
Made with orange marmalade, zesty orange slices, vanilla extract, and orange cream cheese frosting, this orange creamsicle is simply irresistible.
It comes together quickly with 15 minutes of prep time and a bake time of less than 30 minutes.
You'll enjoy this creamsicle layer cake better with a simple orange glaze!
These cupcakes are made with your typical cupcake ingredients with essential add-ons, including sour cream, orange juice, and zest.
It comes with a creamy orange filling made with whipped cream and frosting made with orange gel icing.
Enjoy the soft and creamy texture of these cupcakes as soon as they set.
When it comes to easy orange desserts, these cookies with a refreshing citrus kick are all you need!
The soft citrus flavor shines with the delicious dark chocolate chips, and you're guaranteed no leftovers with this dessert!
If you'd love to experiment with dark chocolate, see our list of easy desserts with few ingredients.
If you've never thought of orange flavors in your hot chocolate, one try of this recipe will change your mind forever!
It's super simple to make, with a total cook time of five minutes.
Top with juicy orange pieces, whipped cream, or marshmallows to enjoy.
Sweet orange curd balances with a tart taste in this fantastic dessert.
The delicious orange curd is a sweet orange filling in a flaky pastry crust with a light meringue topping.
Whether after a Sunday dinner with the family or at a party, this dessert will get you cheers!
Get a light orange flavor with fresh cranberries in this amazing dessert.
It's one of the orange dessert recipes where you can easily fetch your ingredients from the pantry.
It also takes about an hour to make and is best served drizzled with a delicious glaze.
These orange rolls are a variety of cinnamon rolls made with a delicious citrus filling to satisfy your sweet tooth.
It also comes with a glaze that makes the dessert irresistible and filling!
The refreshing and sweet taste from these bars is unrivaled, giving you the treat to die for during summer!
Your filling is the most important of the bars to get right, and you want to ensure they're baked to buttery perfection.
Dust with confectioners sugar before serving.
It's like you're making the classic cinnamon roll but with an addition of orange zest and juice in the dough.
It also has a glaze made with orange zest, juice, whipped cream, butter, vanilla, and sugar.
Pour the glaze over the orange cinnamon rolls, and enjoy!
Tart cranberry and sweet orange juice create the perfect balance in this bread pudding.
The wholesome dessert requires only a few ingredients and takes about an hour to bake.
Serve with your preferred sweet sauce, and enjoy!
This cheesecake is a super creamy dessert that reminds you of ice cream treats!
It comes with a Graham cracker crust, and you'll enjoy every bit of this cheesecake to the last scoop.
Ensure to chill overnight to allow it to set, and garnish with zest before serving.
If you fancy Italian dessert, this Panna Cotta will leave an impression on you.
It's with natural orange flavors and will earn you cheers at your next party.
It takes 40 minutes to prepare and about two hours to rest and set. Dust with Pistachios and enjoy!
This moist cake donut is all you need to please your guests at your next party.
It's a dessert that will leave no bits or crumbs on the place with its unmatched flavors.
Drizzle it with the orange glaze, and you have enough sweetness to satisfy your craving for a long while.
This orange bundt cake is made with mandarin oranges, giving you a sweet and refreshing dessert for any occasion.
You can easily fetch the ingredients for this cake from your pantry, including cake flour, Mandarin oranges, sugar, eggs, sour cream, baking soda, salt, and milk.
Add icing to the bundt cake, and you have the sweetest dessert on your table!
These differ from the regular bars with a crusty top of shortbread.
The dessert gives you tart and sweet flavors to delight your tastebuds, and down these desserts within seconds.
Top the bars with powdered sugar, and enjoy!
The aroma from this pound cake alone will have your mouth watering and ready to devour into tender, moist deliciousness.
You'd enjoy this dessert with or without a glaze, promising you citrus flavors like you've never had before.
For more delicious twists, add chocolate chips, walnuts, or cinnamon to the batter mix.
An orange sorbet is probably the easiest orange dessert you'll make, requiring only fresh orange juice, water, and sugar.
It's prepared by chilling and serves as the perfect treat for a hot summer day.
Garnish with fruit slices, and enjoy!
There's no way this orange fudge won't fall on your list of favorite orange desserts for its delicious flavors and amazing texture.
It combines marshmallow creme, heavy cream, white chocolate chips, orange extract, and food coloring to make the best dessert ever.
Refrigerate for about two hours before serving!
If you want to get the mood going with your partner or group of friends, this orange liqueur is the one for you!
It's super easy to make with just sweet oranges, water, sugar, and a bottle of vodka.
Add as much of the sugar syrup to the liqueur to make it as sweet as you desire.
Get canned pineapple rings, apples, and all other fruits you like alongside oranges to make this fruit salad.
It comes with a delicious orange cream that delivers the final flavor to this fantastic dessert.
Chill in the fridge for at least two to three hours before serving, and enjoy! You can make more delicious fruit salads with these easy apple desserts with few ingredients.
This dessert will have you begging for more as a simple orange butter cookie with a delicious glaze and pistachio topping.
Wash down these cookies with a glass of milk and have your cravings satisfied.
You'll enjoy this French delicacy to the maximum with flavors from plain yogurt, canola oil, honey, vanilla extract, orange zest, and juice.
It takes about 50 minutes to make, and you should enjoy it warm with a brush of honey.
This Italian-inspired cake has an intense orange flavor to accompany its soft, moist texture.
You'll enjoy every bit of it, and it'll earn you cheers when shared with friends and family.
Dust with confectioners' sugar and enjoy with ice cream.
The orange Ciambella is also popularly known as the Italian breakfast cake.
It goes amazingly with tea or a cup of coffee early in the morning. It's super easy to make and requires only a few ingredients.
There are more cakes to enjoy with these easy cake recipes with few ingredients.
These cookies are made with a cake mix packed with flavors from orange juice and orange zest.
You get a cookie with a crispy outer layer and a chewy soft deliciousness in the inside layer.
It also has a lovely orange color, perfect for parties and holiday spreads.
These light and fluffy cookies are packed with citrus flavors to please your taste buds and satisfy your cravings.
They're desserts your kids will love and take no time to prepare.
Add orange icing on top, and you have an irresistible treat!
When macarons are on the menu, you know they're bound to be a hit.
These honey orange macarons take it a notch higher, and you'll be delighted to have it on your spread.
These orange muffins are terrific, combining ingredients including flour, Greek yogurt, orange zest and juice, butter, egg, and sugar.
Put an orange glaze on the muffin and have a wholesome treat to enjoy.
These slice-and-bake cookies are the only dessert you need at your party table.
They come with so much flavor that'll satisfy your sweet cravings to the max.
It takes just 13 minutes to get the ingredients prepared and ready to bake!
Orange Desserts Takeaway
These are the best orange desserts you'll come across, giving you recipes that'll serve excellently on all occasions.
You'll have fun making these treats, and you'll bring smiles to your friends' faces by sharing these recipes with them!