Have you ever read the ingredients on a bottle of salad dressing
? Holy science experiment!
They put a ton of things in there and it really makes you wonder why. Is that what it takes to get salad dressing to taste great?
To find out, I decided to try making my own Homemade Raspberry Vinaigrette Dressing Recipe.
Raspberry Vinaigrette is one of my most favorite dressings. You can make it a fancy blender like a Vitamix
or Blendtec
, or any regular blender
or Ninja machine
.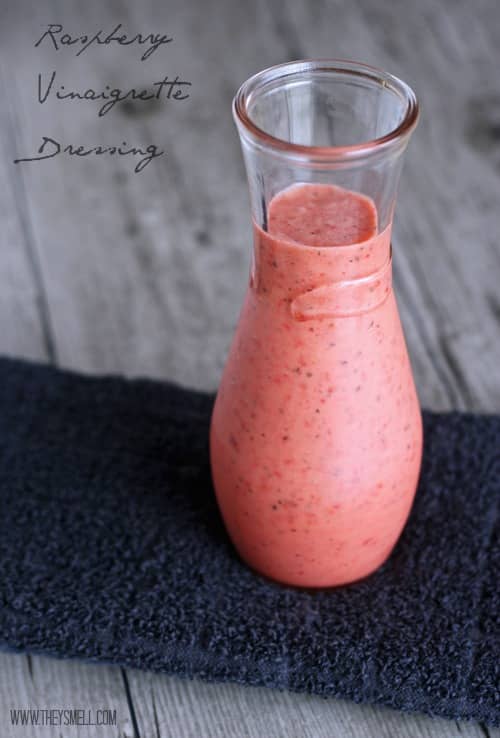 Homemade Raspberry Vinaigrette Dressing
Ingredients
¾ cup olive oil
¼ cup apple cider vinegar
1 tsp salt
1 tsp dried basil
½ cup frozen (or fresh) raspberries
¼ cup water
Instructions
Place all the the ingredients, in the order listed, into a blender.
Secure lid.
Blend for about 30 seconds or until smooth.
Notes
For a sweeter taste you can add 2 tbsp of honey to the recipe.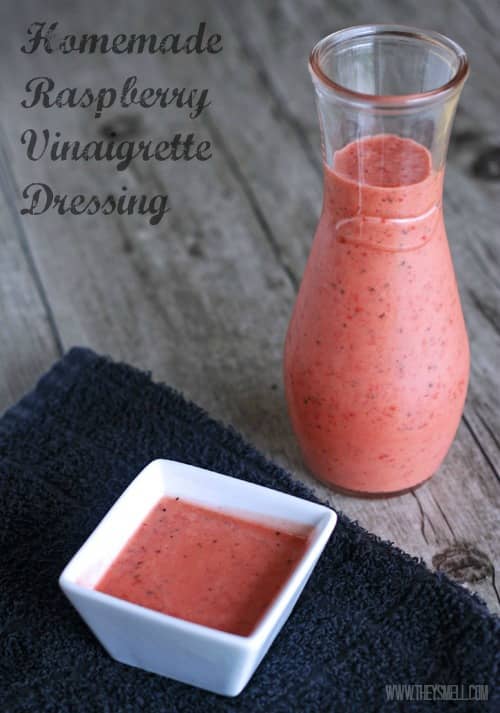 This really turned out delicious. Yes, I was kind of surprised.
It's so simple and easy to make your own dressing from home, who knew? And it doesn't need all of those extra things you find in store-bought salad dressings.