Sour milk is a versatile ingredient that can add a unique tangy flavor and moisture to your recipes. From sweet to savory dishes, you can use sour milk to create delicious and innovative recipes that will leave your taste buds wanting more.
Check out these 20 recipes with sour milk and discover new ways to incorporate this ingredient into your cooking.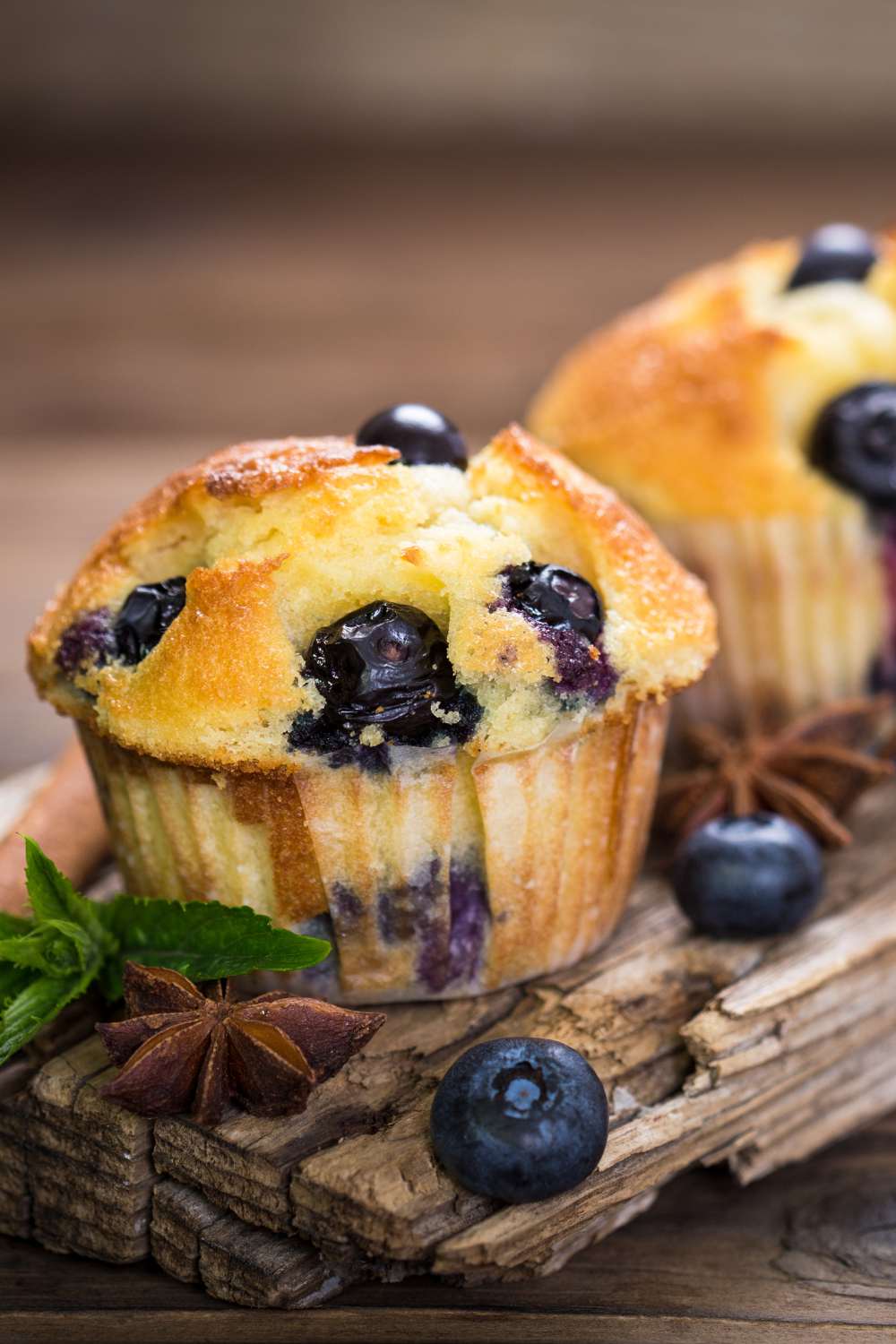 What Are The Best Sour Milk Brands?
Choosing the right brand of sour milk is important for achieving the desired taste and consistency in your recipes. While there are many brands available, some stand out for their quality and flavor.
Lifeway Kefir - Lifeway is known for producing high-quality kefir, a fermented milk product that can be used as a substitute for sour milk. It has a tangy, slightly sour taste and a creamy texture, perfect for baked goods and smoothies.
Green Valley Creamery - Green Valley Creamery produces lactose-free sour cream that has a tangy flavor and a creamy texture. It's a great option for those with lactose intolerance or dairy sensitivities.
Organic Valley - Organic Valley is a well-known brand that produces a variety of dairy products, including sour cream and buttermilk. Their sour cream has a rich, tangy flavor that works well in dips and dressings.
Daisy - Daisy is a popular brand of sour cream that has a creamy texture and a tangy taste. It's a versatile ingredient that can be used in both sweet and savory recipes.
Can I Substitute Sour Milk For Other Types Of Milk In Recipes?
Yes, you can substitute sour milk for other types of milk in recipes. Sour milk can be used in recipes that call for buttermilk, yogurt, or kefir. When substituting sour milk for regular milk, reduce the amount of baking powder in the recipe by ½ teaspoon for every cup of sour milk used. This will prevent the recipe from becoming too acidic.
20 Recipes With Sour Milk
Get creative in the kitchen with these 20 delicious recipes using sour milk, from savory dishes to sweet treats!
This delectable chocolate sour milk cake is the perfect treat for any chocoholic. NancyC's recipe is easy to make and takes only 50 minutes from start to finish. The cake is moist, fluffy, and packed with rich chocolate flavor that will leave you wanting more.
The sour milk adds a tangy taste to the cake, making it unique and irresistible. Top it off with a luscious chocolate honey glaze that has a hint of sweetness and you'll be in chocolate heaven! Serve it with a tall glass of cold milk and indulge in the decadent goodness.
These sour milk muffins are the perfect way to use up milk that's on the verge of spoiling. They're light, fluffy and full of flavor, with a touch of nutmeg and cinnamon, and a generous helping of mini chocolate chips.
You won't even know that the milk is sour! The recipe is simple, requiring only a handful of ingredients, and can be easily adapted for gluten-free or regular muffins. Fill your kitchen with the comforting aroma of freshly baked muffins and enjoy them as a snack or breakfast treat.
These sour milk biscuits are a perfect accompaniment to any meal, be it breakfast, lunch, or dinner. The recipe is easy to follow and takes only 10-12 minutes to bake. The biscuits have a fluffy texture and a golden-brown crust that is sure to impress.
The sour milk gives the biscuits a tangy taste that balances perfectly with the sweetness of the sugar. Serve them hot and fresh out of the oven with a dollop of butter and your favorite jam or jelly. These biscuits are a crowd-pleaser and are sure to be a hit at any gathering.
Donuts for breakfast? Yes, please! This sour milk donut recipe is perfect for those mornings when you have some sour milk that needs to be used up. The recipe yields fluffy and delicious donuts that are sure to delight your taste buds.
The sour milk adds a tangy taste to the donuts that pair well with the sweetness of the sugar. The nutmeg and cinnamon add a warm spice that gives the donuts an extra depth of flavor. Fry them in oil until they are golden brown or bake them in the oven for a healthier option. Either way, these donuts are a perfect treat for any occasion!
This sour milk coffee cake is the perfect way to start your day! The recipe, which is loaded with warm spices, is easy to follow and takes only 45 minutes to bake. The cake has a fluffy texture that is sure to impress, and the sour milk adds a unique tangy taste that balances perfectly with the sweetness of the sugar.
The cinnamon, nutmeg, ginger, and cloves add a warm spice that gives the cake an extra depth of flavor. The crumbly topping made with brown sugar and oil is the perfect finishing touch, adding an extra layer of sweetness and texture. Enjoy a slice of this cake with a cup of coffee for the perfect breakfast or mid-day snack.
This Amish sour milk cake is an absolute delight for peanut butter and chocolate lovers! The cake is made with soft margarine, peanut butter, brown sugar, eggs, warm water, sour milk, flour, salt, and baking soda. Once baked, this cake is topped with a delicious frosting made with peanut butter, chocolate chips, butter, and powdered sugar.
The result is a moist and decadent cake with a rich chocolatey peanut butter flavor that is hard to resist. Whether you serve it for dessert or as a special treat, this cake is sure to please any crowd.
This sour milk banana bread is the ultimate treat for banana lovers! The recipe calls for sour milk, but you can easily make your own by adding a tablespoon of apple cider vinegar to a measuring cup and filling it up to the half-cup mark with regular milk.
The result is a super moist and flavorful banana bread that is perfect for breakfast or as an afternoon snack. The addition of chopped nuts gives it a satisfying crunch, while the mashed bananas add a natural sweetness that is hard to resist. Bake it in a loaf pan or make muffins for easy portion control.
Use Chef Henrik Norstrom's recipe for Swedish Sour Milk Bread as a ticket to Stockholm, Sweden. Caraway, fennel, and anise seeds add a wonderful fragrance to this cake-like bread. Its buttery core and tender exterior are ideal partners for pungent cheeses and melted spreads.
While the batter benefits from the addition of dark syrup, a Swedish pantry staple, there are other options if you don't have any. For an authentic Swedish flavor, bake until the middle is barely set and serve warm.
This Sour Milk Gingerbread recipe is perfect for the holiday season. The combination of molasses and ginger creates a warm and cozy flavor that will leave your taste buds dancing. Plus, the use of sour milk gives the bread a delicate texture that melts in your mouth.
Don't forget to let your eggs and milk sit out on the counter until they reach room temperature before using them. And if you want to take this gingerbread to the next level, consider adding a drizzle of maple-lemon icing for an extra burst of sweetness. Enjoy a slice with a cup of tea or coffee for the ultimate treat!
The distinctive and delicious flavor created by the mix of chocolate and cinnamon makes this Mexican chocolate cake from Lady Bird the ideal delicacy for any chocolate lover. The cake is light and airy because of the sour milk used in its preparation.
The pecan frosting enhances the cake's flavor and texture with a crunchier texture and nutty flavor. Make this dessert for your next party and watch it disappear. For the most effective results, freeze it while it's still warm.
These scones are the perfect combination of flaky, buttery, and sweet! The secret ingredient is sour cream, which adds a tangy flavor and moist texture to the scones. These scones are incredibly versatile and can be customized with your favorite fruits or other flavorings. Blueberries, raisins, or even chocolate chips work great! Don't be afraid to experiment.
The dough is a bit dry, which is the secret to a good scone, so be sure not to overwork it. Just use your hands to combine everything and add milk as needed. Serve these scones warm with a cup of tea or coffee for a delicious and comforting breakfast treat.
Granny's Sour Milk Griddle Cakes are a classic breakfast staple that will satisfy your cravings. The combination of sour milk or buttermilk and baking soda gives these pancakes their signature fluffy texture. The addition of sugar and shortening lends just the right amount of sweetness and richness to the batter. Serve them hot off the griddle with your favorite toppings, such as butter and maple syrup, or fresh fruit and whipped cream.
This classic Sour Milk Spice Cake is a true delight that has been passed down through generations. The cake boasts a perfect balance of spices, including cinnamon and cloves, which create a warm and inviting aroma that will fill your kitchen.
The sour milk gives the cake a moist and tender crumb, while the addition of walnuts provides a nutty crunch. This cake is easy to make and is perfect for a cozy fall afternoon or a special occasion. Enjoy a slice with a cup of tea or coffee, and savor every bite of this timeless classic.
Sour Milk Banana Nut Bread is a timeless classic that will leave you wanting more! This recipe features the unique addition of sour milk, giving the bread a delightful tangy flavor that pairs perfectly with the sweetness of the ripe bananas. The chopped nuts add a satisfying crunch to every bite.
This easy-to-follow recipe creates a moist and delicious loaf that will make your taste buds dance. Enjoy a slice for breakfast or as a snack, and don't forget to freeze some for later!
This easy Amish sour cream cornbread is a real crowd-pleaser! Its fluffy, moist texture and slightly sweet flavor will have you reaching for seconds in no time. The sour cream and butter create a rich, tangy taste that complements the sweetness of the cornmeal, while the milk and egg help to create the bread's fluffy texture.
This recipe is perfect for beginner bakers and can be made with pantry staples. Enjoy a slice (or two) warm with a slather of butter or a drizzle of honey for a deliciously comforting treat.
Swedish sour milk bread, or filmjölksbröd, is a delicious and wholesome bread that's perfect for breakfast or snacking. With a combination of wheat flour, rolled oats, and heavier flour(s), this bread is not only flavorful but also packed with nutrients.
The addition of caraway seeds, raisins, and sunflower seeds adds a delightful crunch and sweetness to each bite. Best of all, this bread is made with sour milk, or filmjölk, which gives it a unique tangy flavor. Serve it warm with butter or jam, or enjoy it on its own for a satisfying and healthy snack.
These dinner rolls are soft, buttery, and oh-so-delicious! Freshly baked from the oven, they're the perfect accompaniment to any meal. The rolls are quick and easy to make and can be whipped up in just an hour. The secret to their softness lies in the use of sour milk, which gives them a tender crumb.
A simple mixture of water, melted butter, milk, honey, and yeast forms the basis of the dough. Add in some all-purpose flour, salt, and a little more butter for richness, and you have a recipe that will become a family favorite. Brush the rolls with some extra melted butter for a golden crust and serve them warm with some jam or honey.
These banana sour milk pancakes are a sweet, fruity, and fluffy way to start your day. With ripe bananas, tangy sour milk, and a drizzle of maple syrup, they're the perfect balance of flavors.
The batter is a breeze to make by hand, and the pancakes cook up quickly on a non-stick pan. Serve them hot with extra fruit and a steaming cup of tea or coffee. With the option to freeze them, you can enjoy these pancakes any day of the week.
These old-fashioned sour milk griddlecakes are the perfect breakfast for those who love classic, fluffy pancakes. The secret to their light and airy texture is the soured milk, which adds a subtle tanginess to the batter. Letting the batter rest for an hour or more also helps create a tender crumb.
Top these cakes off with a decadent cinnamon roll syrup, made with butter, brown sugar, buttermilk, and a hint of cinnamon. This syrup is the perfect complement to the slightly tangy pancakes, making for a breakfast that's sure to delight your taste buds.
Whole Wheat Apple Cinnamon Sour Milk Muffins are the perfect breakfast treat to start your day off right! The sour milk keeps the muffins light and tender, while the cinnamon and nutmeg add warm and cozy flavors.
The shredded apples provide a pop of sweetness and a nice texture to the muffins. The addition of chopped walnuts gives them a nice crunch and nuttiness that complements the flavors perfectly. Enjoy these delicious muffins with a cup of coffee or tea and savor every bite of these sweet and wholesome treats.