Sprite, a famous carbonated soft drink, is a great addition to any punch since it gives it a pleasant, sweet, and citrusy taste while also mixing well with other juices, fruits, and even alcohol.
In this roundup, we've selected 15 simple punch ideas that utilize Sprite as the primary ingredient.
From fruity to fizzy, these recipes will inspire you to mix up a tasty and easy-to-make punch, suitable for any gathering or party.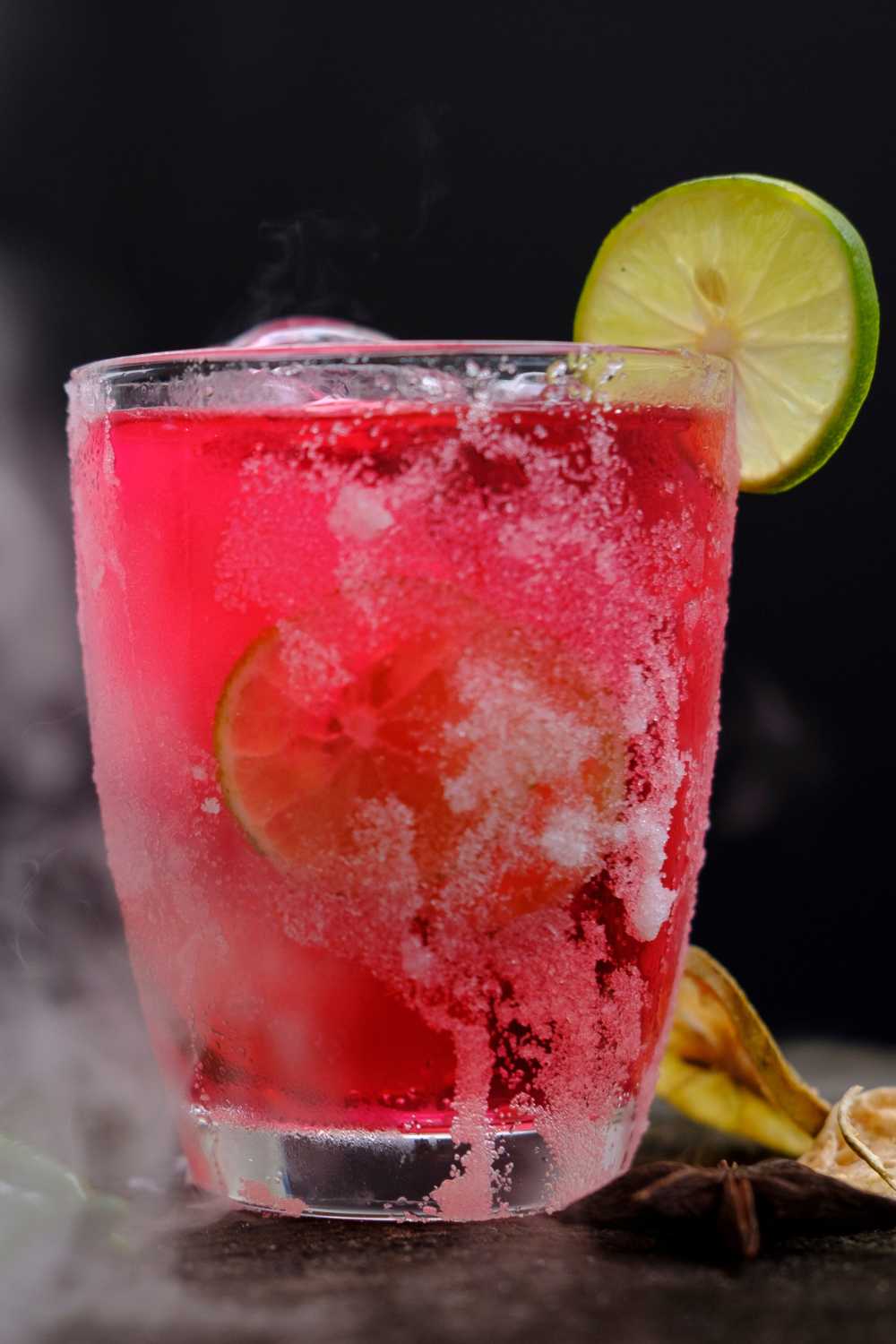 Can I Use A Different Type Of Soda Instead Of Sprite In These Recipes?
Yes, you can use a different type of soda instead of Sprite in these recipes to give your punch a unique twist. Here are six varieties to consider:
Ginger Ale - This soda has a spicy kick that pairs well with fruity flavors. However, it can be too sweet for some people.
Club Soda - A carbonated water with a neutral flavor that allows other ingredients to shine. It can also be a healthier alternative but may lack sweetness.
7-Up - A citrus soda that is similar to Sprite but with a slightly different flavor profile. It can add a refreshing twist but can be too sugary.
Fanta - A fruity soda that comes in a variety of flavors such as orange, grape, and strawberry. It can add a fun and unique taste but may overpower other flavors.
Lemon-Lime Soda - A combination of lemon and lime flavors that can be a good substitute for Sprite. It can be too tart for some.
Mountain Dew - A citrus soda with a strong, distinctive flavor that can add a bold kick to your punch. It may not be as versatile as other options and can be too sweet for some.
15 Easy Punch Recipes With Sprite
These 15 simple Sprite punch ideas, from sweet to sour, will inspire you to make a refreshing drink for any occasion:
Indulge in a tropical escape with this refreshing Pineapple Punch recipe. Begin by chilling the fruit juice and soda for a couple of hours before mixing. In a large pitcher, mix the limeade and pineapple juice, creating a sweet and tangy base.
Enhance the flavor by adding fresh fruit pieces, such as juicy pineapples, oranges, or limes. Finally, top off the punch with Ginger Ale or Lemon Lime Soda for a bubbly, effervescent kick. Your guests will love this delicious drink at your next summer BBQ or gathering.
Introducing a new addition to your summer beverage collection - Pineapple Orange Punch. The combination of unsweetened pineapple juice, orange juice, and key lime juice creates a harmonious blend of sweet and tangy flavors. Adding a splash of Sprite gives this punch a refreshing fizz.
Add in some fresh raspberries and blueberries, and garnish with an orange slice for a colorful and delicious treat. Serve it at your next barbecue or enjoy it on a hot day with family and friends. A word of advice - refrigerate the mixture for a few hours before serving for the best taste!
Get ready to spread the holiday cheer with this delicious and refreshing Holiday Punch. Simply squeeze the container of frozen lemonade into a large drink dispenser or punch bowl, then add cranberry juice cocktail, pineapple juice, and your choice of lemon lime soda or ginger ale.
Gently stir the mixture, and add plenty of ice to keep it nice and cold. For an extra festive touch, garnish with slices of oranges and fresh cranberries. Perfect for a holiday party or a cozy night in, this punch will have your guests asking for seconds!
Quench your thirst with this refreshing watermelon punch recipe that will transport your taste buds to a tropical paradise! Chilled mini watermelons are scooped out and filled with a sweet and tangy blend of lemonade and juicy watermelon balls, making it perfect for a hot summer day.
For an added kick, you can mix in a splash of vodka or tequila. The garnish of lemon slices and more melon balls on a cocktail pick adds a touch of elegance and a burst of color. Sip on this irresistible punch and let your worries float away.
This cherry limeade recipe is a crowd-pleaser that combines sweet and sour flavors to create a refreshing beverage that will tantalize your taste buds. The secret to this punch is the maraschino cherry juice, which adds a deep, rich flavor to the tangy limeade and bubbly Sprite.
The addition of juicy maraschino cherries and slices of fresh lime make for a beautiful and delicious garnish. Perfect for a summer party or a lazy afternoon, this punch is sure to be a hit with everyone. So pour yourself a glass, add some ice, and take a sip of this flavorful cherry limeade that will transport you to a tropical paradise!
This Shirley Temple Party Punch recipe is a fun and playful beverage that will take you back to your childhood with every sip. The star of the show is the maraschino cherries, which add a burst of sweetness to the fruity concoction. The grenadine provides a beautiful red color that will make your punch bowl the center of attention at any party.
The combination of orange juice, lemon-lime soda, and ginger ale creates a refreshing and bubbly base that perfectly balances the sweetness of the grenadine and cherries. A few orange slices and more cherries as a garnish add a pop of color and flavor to the punch. Serve this delightful beverage in glasses filled with cherry ice cubes for a fun twist.
Moving on, our next course is a classic Fruit Punch. This refreshing and colorful punch is a crowd-pleaser that combines a medley of fruit juices, including orange, pineapple, and cranberry, with the carbonated kick of Sprite or 7UP.
The sweet and tangy flavors are perfectly balanced, making this punch a hit with both kids and adults. Served with ice and a slice of orange or lemon, this Fruit Punch is sure to add a burst of flavor to any party or gathering.
Let's continue the fun with the following recipe, an Individual Unicorn Rainbow Sherbet Float Punch with Sprite. This delightful and whimsical beverage combines the creamy sweetness of rainbow sherbet with the fruity flavors of fruit punch and the bubbly fizz of Sprite.
Served in individual glasses, this punch is a playful addition to any party or gathering. The colorful rainbow sherbet creates a stunning effect in the glass, and the addition of fruit punch and Sprite creates a perfect balance of sweet and tangy flavors. So let's grab our glasses and indulge in this magical Unicorn Rainbow Sherbet Float Punch with Sprite.
Following that is a delectable recipe for Sherbet Punch with Sprite. This fruity and refreshing beverage is a classic punch recipe that combines the creaminess of lime sherbet with the carbonated kick of Sprite and the sweetness of pineapple juice.
The sherbet adds a unique and delightful texture to the punch, while the maraschino cherries and citrus slices create a beautiful and colorful garnish. Served in a large pitcher or punch bowl, this Sherbet Punch with Sprite is perfect for a party or gathering. So let's grab a glass, scoop up some sherbet, and indulge in this delightful and refreshing punch.
Let's go on to the next recipe without further ado, which is a delicious and bubbly Moscato Punch. This fun and playful punch is perfect for all your get-togethers, from Easter to the 4th of July. The combination of chilled Moscato wine, refrigerated Sprite, and raspberry-flavored lemonade creates a delightful and refreshing beverage that is perfect for sipping on a hot summer day.
The addition of raspberries, blueberries, and strawberries not only adds a burst of color to the punch but also provides a sweet and fruity flavor that perfectly complements the wine. So let's pour ourselves a glass of Moscato Punch, garnish it with some berries, and enjoy this delightful beverage with our friends and family.
Our exploration of these delectable dishes continues with a zesty and boozy Lemon Lime Vodka Party Punch. This punch is a perfect addition to any party or gathering, combining the tanginess of lemon and lime juice with the sweetness of pineapple juice and the kick of vodka.
The addition of cold lemon-lime soda provides the perfect carbonated fizz that makes this punch a refreshing thirst quencher. Served over ice with lemon and lime slices for garnish, this Lemon Lime Vodka Party Punch is sure to impress your guests with its zesty flavors and boozy kick.
Pineapple green tea punch will take you on a voyage of tropical refreshment. Green tea, pineapple, lemon, and lime come together to make a refreshing and tasty drink.
To make this easy punch, steep green tea bags in boiling water, then add in a simple syrup made with sugar and water. Mix in lemon and lime juice, pineapple juice, sparkling apple cider, and Sprite for an added touch of fizz. Create a beautiful ice ring with fresh fruit and pineapple juice, then add it to the punch bowl and garnish with lemon and lime slices. Sip, relax, and enjoy!
Let's keep the party going with this easy recipe for Sparkling Grape Punch. All you need are grape juice, sugar, and sparkling water. Welch's Grape Juice, Sprite, and Dole Pineapple Juice come together in perfect harmony to create this energizing and sparkling punch.
This Sparkling Grape Punch is great for any event, from outdoor barbeques to holiday parties. Drink up and enjoy the sparkling and fruity aromas of this wonderful punch with your loved ones.
Get ready to be swept away to a magical land of flavor with this Blackberry Limeade Punch! The perfect blend of tart limeade and sweet blackberry juice creates a unique and refreshing taste that will make your taste buds dance with joy.
Add in some fizzy sparkling water and ice, and you have the ultimate party drink that's perfect for any occasion. Plus, if you're feeling adventurous, swap out the sparkling water with Sprite for an extra burst of sweetness. Don't forget to garnish each glass with a lime wheel for an added touch of beauty.
Get ready to take a sip of this tropical paradise in a glass with Kiwi Melon Punch! This fruity concoction is made with light rum, coconut rum, and melon liqueur for an exotic kick, mixed with the sweet and sour mix to balance the flavors.
To give it a fizzy twist, top it off with lemon-lime soda instead of the traditional mixer, and garnish with fresh lemon, lime, and kiwi slices. Note that this recipe uses a specific mixer, but we're using Sprite, so make sure to adjust the proportions and add ice to chill it to perfection.