I am always looking for more creative ways to spice up my homemade granola, and finding something that tastes like a popular treat is always a bonus. I actually stumbled upon this accidentally, just mixing chocolate and peanut butter and making some tasty granola.
It's been awhile since I have had an Oreo, but this granola definitely reminded me of one, so….
"Oreo" peanut butter cookie granola was born!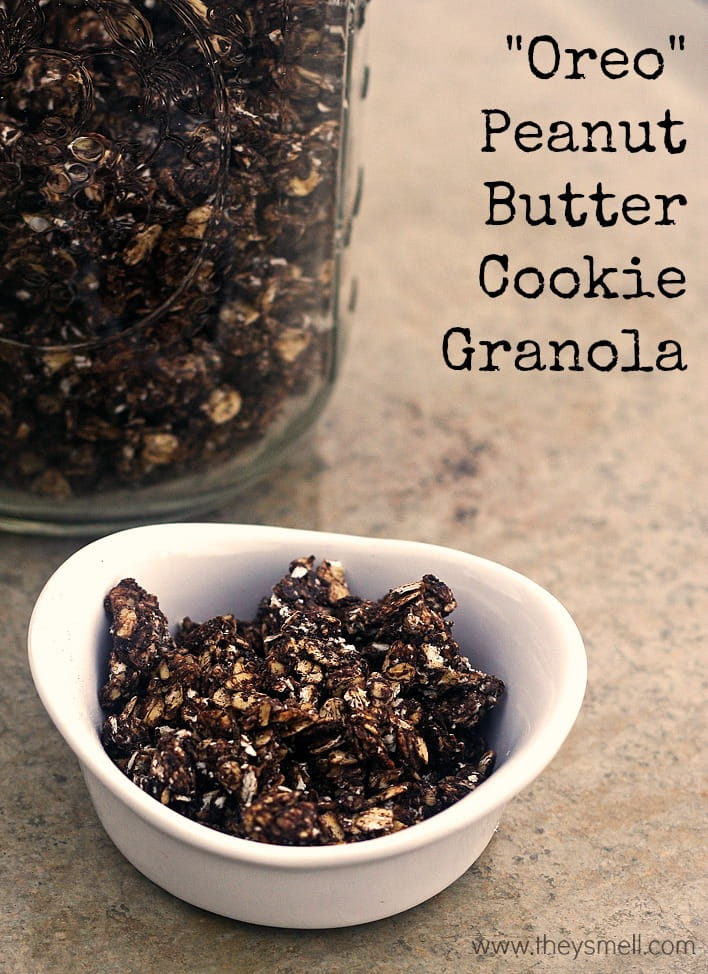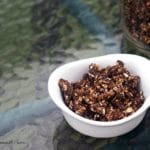 Print Recipe
"Oreo" peanut butter cookie homemade granola #glutenfree
Ingredients
6

cups

gluten-free oats

6

tbsp

cocoa powder

2

tsp

pure vanilla extract

1/3-1/2

cup

maple syrup

1/2

cup

applesauce

1/4

cup

whole milk

3/4-1

cup

peanut butter
Instructions
Set oven to preheat at 330 degrees

Heat peanut butter, applesauce and maple syrup in a small sauce pan on medium-low heat. Stir frequently until fully blended and peanut butter is melted.

Meanwhile, in a large bowl (and I mean large) mix all the dry ingredients together.

Pour the wet ingredients into the dry ingredients bowl and mix thoroughly.

Line a baking sheet with parchment paper and spread 1/3 of the ingredients onto the pan.

Bake for 15 minutes, then mix the granola around on the pan and bake for another 10-15 more.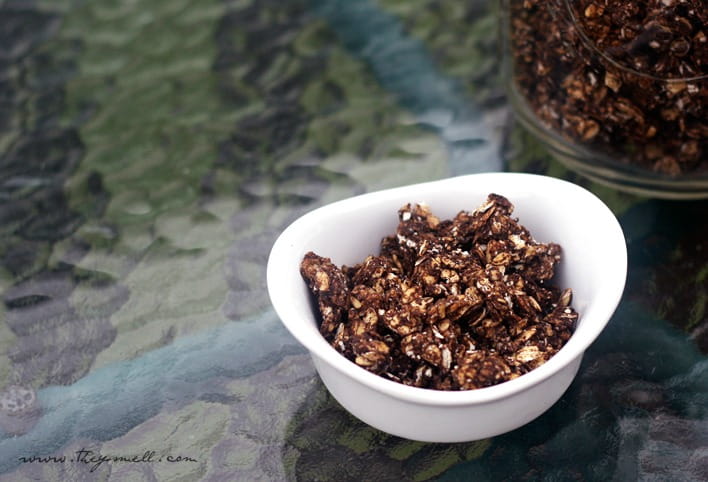 I avoid grains most days but every once in awhile I do grab a handful of this.
Because I can.
And it's tasty.