Nothing compares to homemade mayonnaise! Forget Duke's, Whole Foods, Kraft, Hellman's, Best Foods, Kewpie, and whip up the best homemade mayo ever. It only takes a few minutes and tastes fantastic. And once you make this, you'll never go back to store-bought, and you can make chipotle, garlic, or any flavor you want, anytime you want. All while knowing you're using natural ingredients.
Thanks to this comprehensive collection of mayo recipes, ranging from mild to spicy or even sweet, there's no need to ever purchase mayo again. I've collected the best homemade mayonnaise recipes available around that are simple to prepare and outstanding in taste.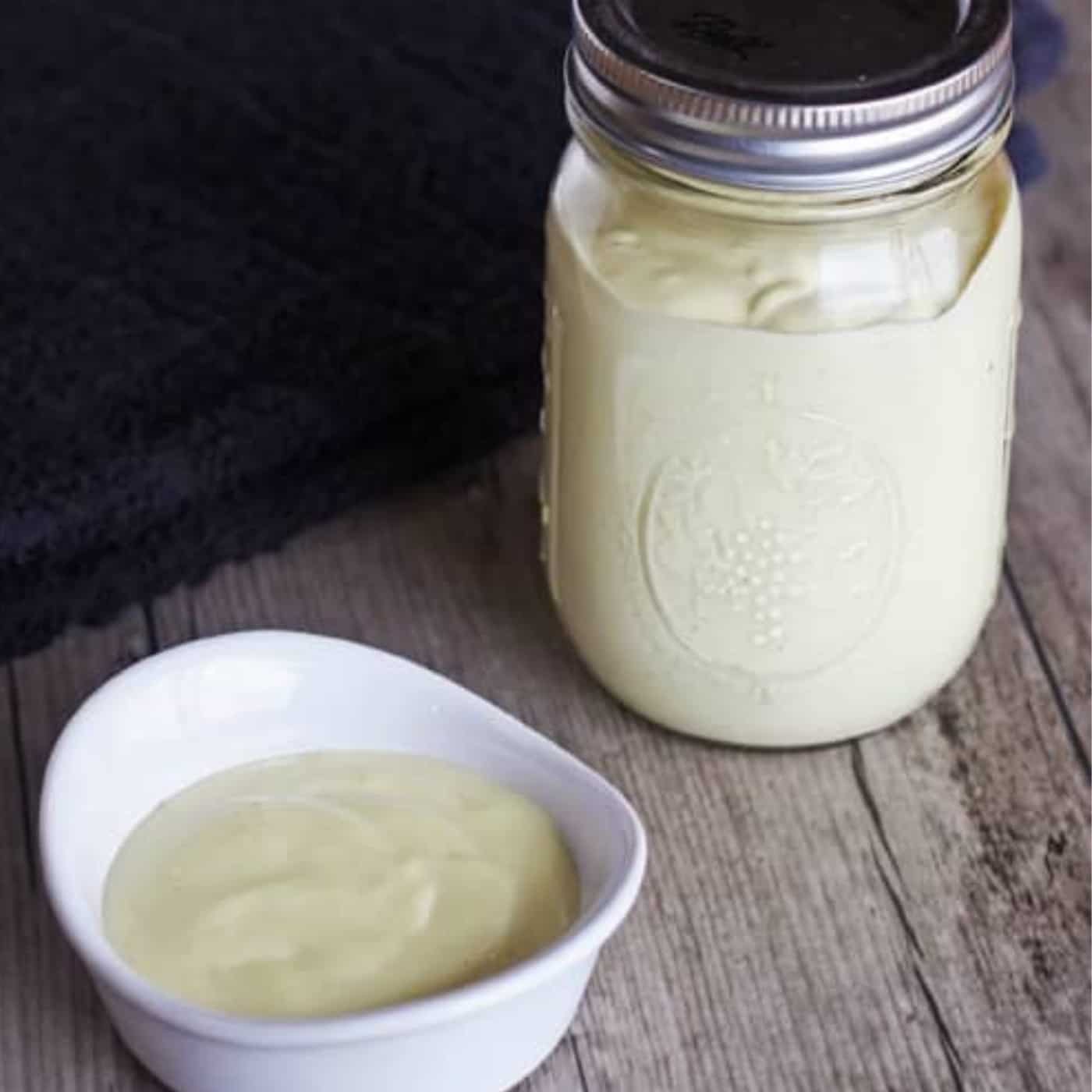 Frequently Asked Questions
What is the difference between mayo and mayonnaise?
Technically, nothing! Mayo is short for Mayonnaise, and both words have the same meaning. You'll see the word mayonnaise on products and branding, while you'll hear the word mayo casually. Like, "Pass the mayo!"
Are mayonnaise and miracle whip the same?
No, mayo and miracle whip are very different. While both mayo and miracle whip contain the same basic ingredients, miracle whip was developed in 1933 as a cheaper alternative. Miracle whip is distinctively sweeter, tangier, and has a zip that Mayo does not have.
Take potato salad, for instance. After the first bite, you'll immediately know if it was made with mayo or miracle whip.
How to fix split or separated Mayonnaise?
You can fix split mayonnaise by adding a tablespoon of boiling water combined with some vigorous whisking. The boiling hot water allows the egg yolk to set and bond the ingredients resulting in perfect mayonnaise.
What is the best oil for mayonnaise?
Neutral oils are the best for Mayonnaise. Neutral oil like avocado oil, grapeseed oil, canola oil, sunflower oil, and light olive oil. Avoid unrefined olive oil or extra-virgin olive oil. It is prone to separate and has a distinct oil flavor.
How to make the best Mayo?
All the ingredients should be at room temperature.
The key to making creamy mayo is adding the oil slowly (drops at a time). This is necessary to ensure the egg and oil bond and emulsify.
Mayonnaise can be thinned with a sprinkle of warm water, lemon juice, or cream, sour cream, or yogurt. Start with a small amount and keep adding until you get the desired consistency you want.
If, by chance, your mayonnaise recipe didn't turn out for you, don't ditch it! Try my homemade ranch seasoning and turn it into a creamy ranch dressing.
Take a Look ↓↓↓
Who doesn't love a dollop of freshly made mayo on a BLT sandwich, mixed in with a Russian salad, or smothered on a juicy burger bun!
So, here are 30 of my all-time favorite easy mayonnaise recipes. Let me know which is your favorite!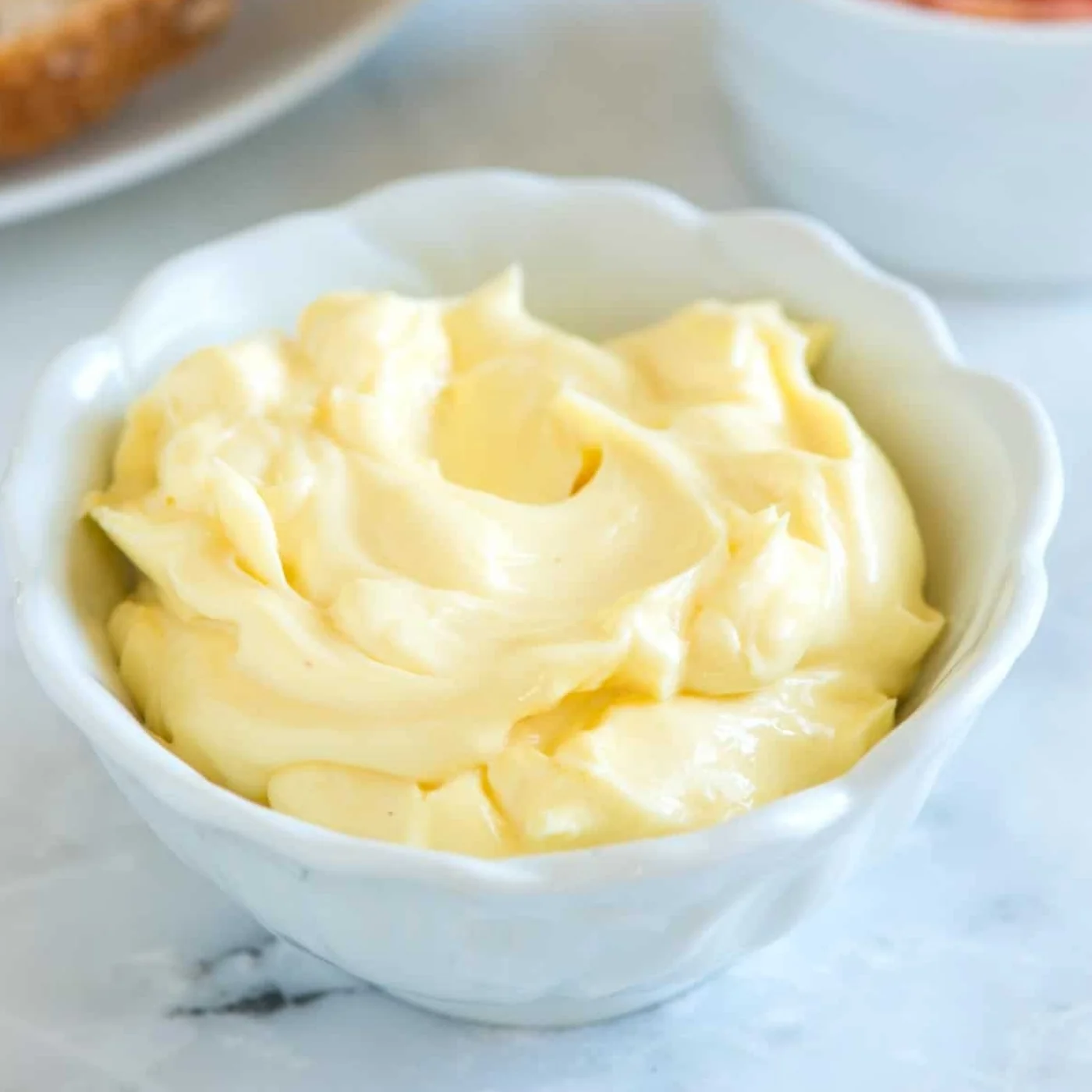 Nothing beats the classic mayonnaise recipe made with egg yolks, oil, mustard, and a splash of lemon juice.
It's super simple to prepare and hands down the best mayo you will ever try! Best part? It is ready in less than 10 minutes!
This mayo can be made in a blender or with a whisk, and it's an ideal base recipe for combining with other spices, such as curry powder or a sprinkle of cumin.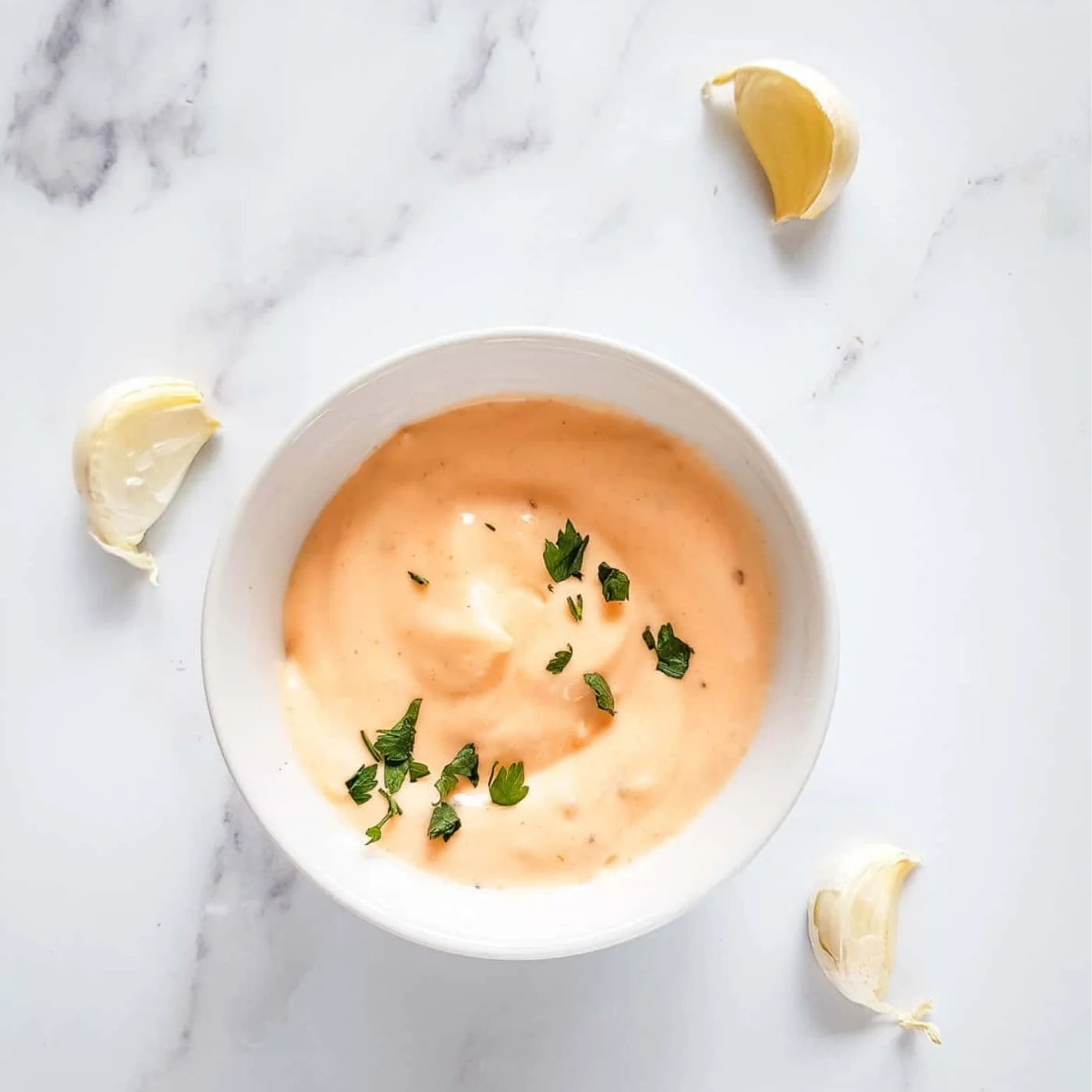 This sriracha mayo only requires 4 ingredients and 5 minutes of your time. The recipe is similar to the chipotle mayonnaise but instead uses sriracha sauce mixed in with homemade mayo.
You only need a little bit of Sriracha to give the mayonnaise some vibrant heat, or if you're immune to hot sauces, add another spoon or so to your taste.
It also works with Frank's hot sauce if sriracha sauce is not in your pantry, and it's best served as a dip with chicken wings or other fast food products.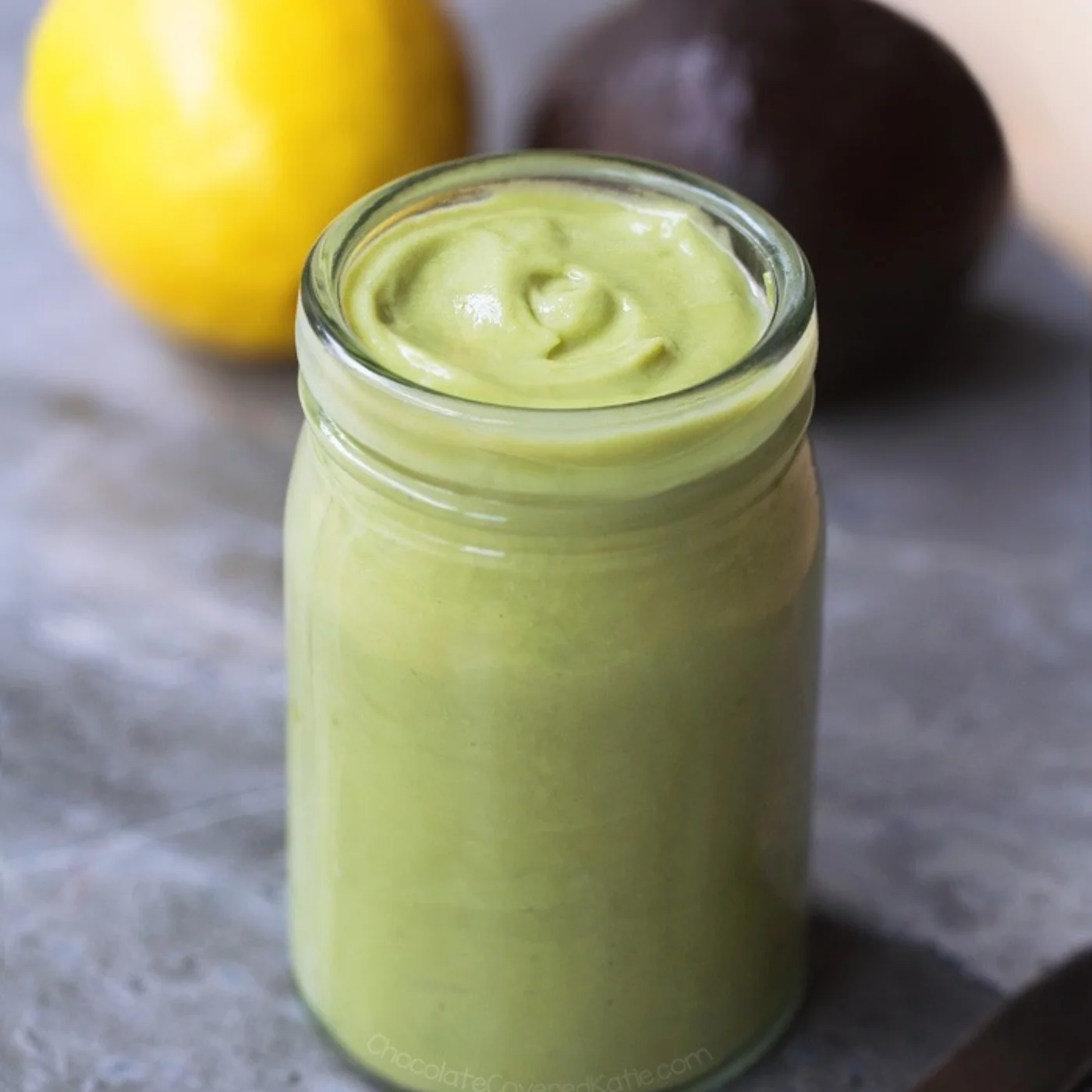 This delicious avocado mayo is so creamy and rich that you may never want to go back to traditional mayonnaise again!
Avocados are one of nature's delicious fruits that can be made in a thousand ways. Literally!
There are no raw eggs in this recipe, making it great for vegans and one of the healthiest ways to enjoy homemade mayonnaise recipe!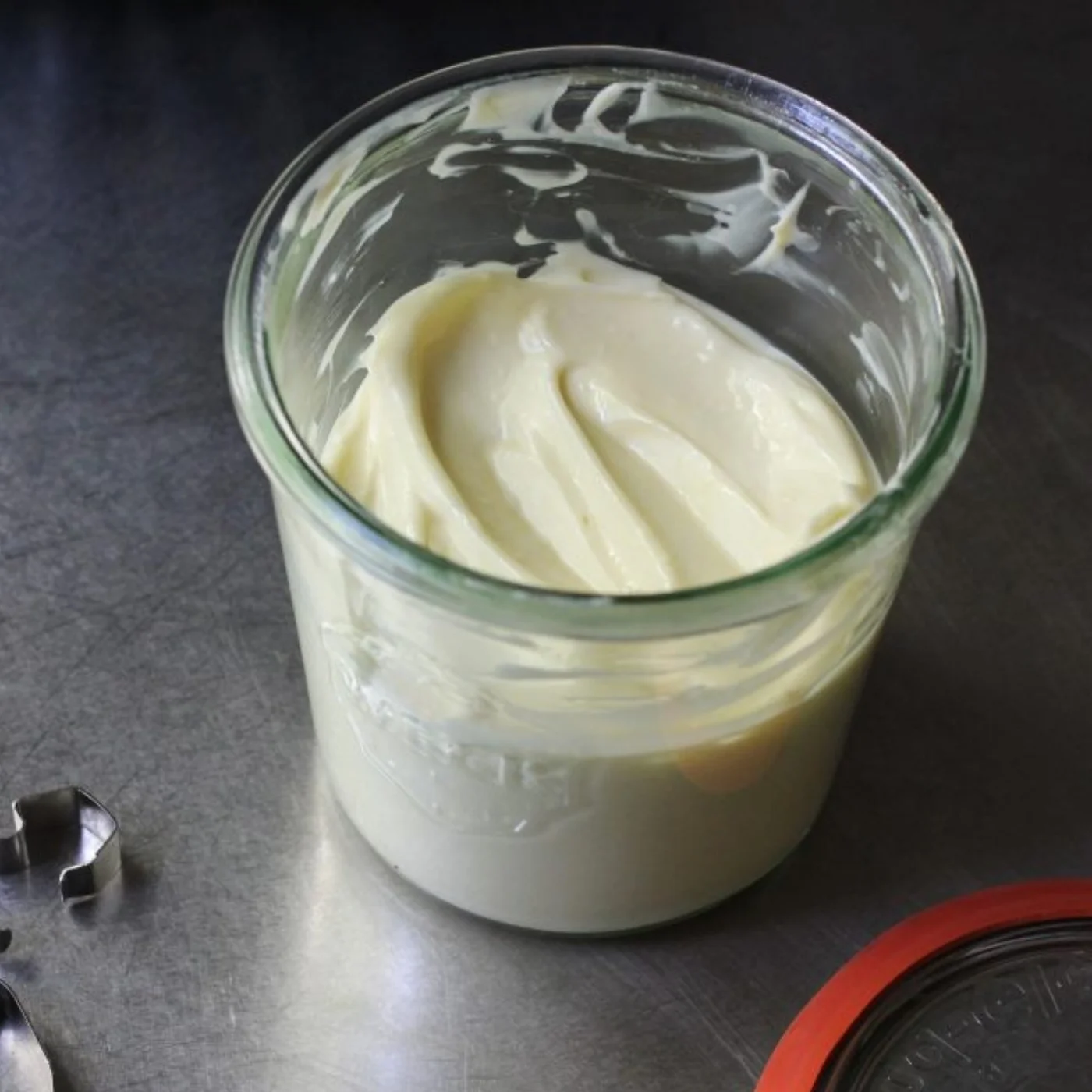 5-ingredient, no-time-or-effort required Mayonnaise is an essential condiment that can be made at home with just 5 ingredients and little effort. With the help of an immersion blender, it takes less than a minute to make this mayo.
Homemade mayo with light olive oil is one of my favorite variations. A teaspoon of dijon mustard helps give it a smoother consistency.
Spread it on toast with fresh salmon slices and fresh rocket for a simple but tasty breakfast, or use it as a dip for chicken tenders. Either way, it is delicious!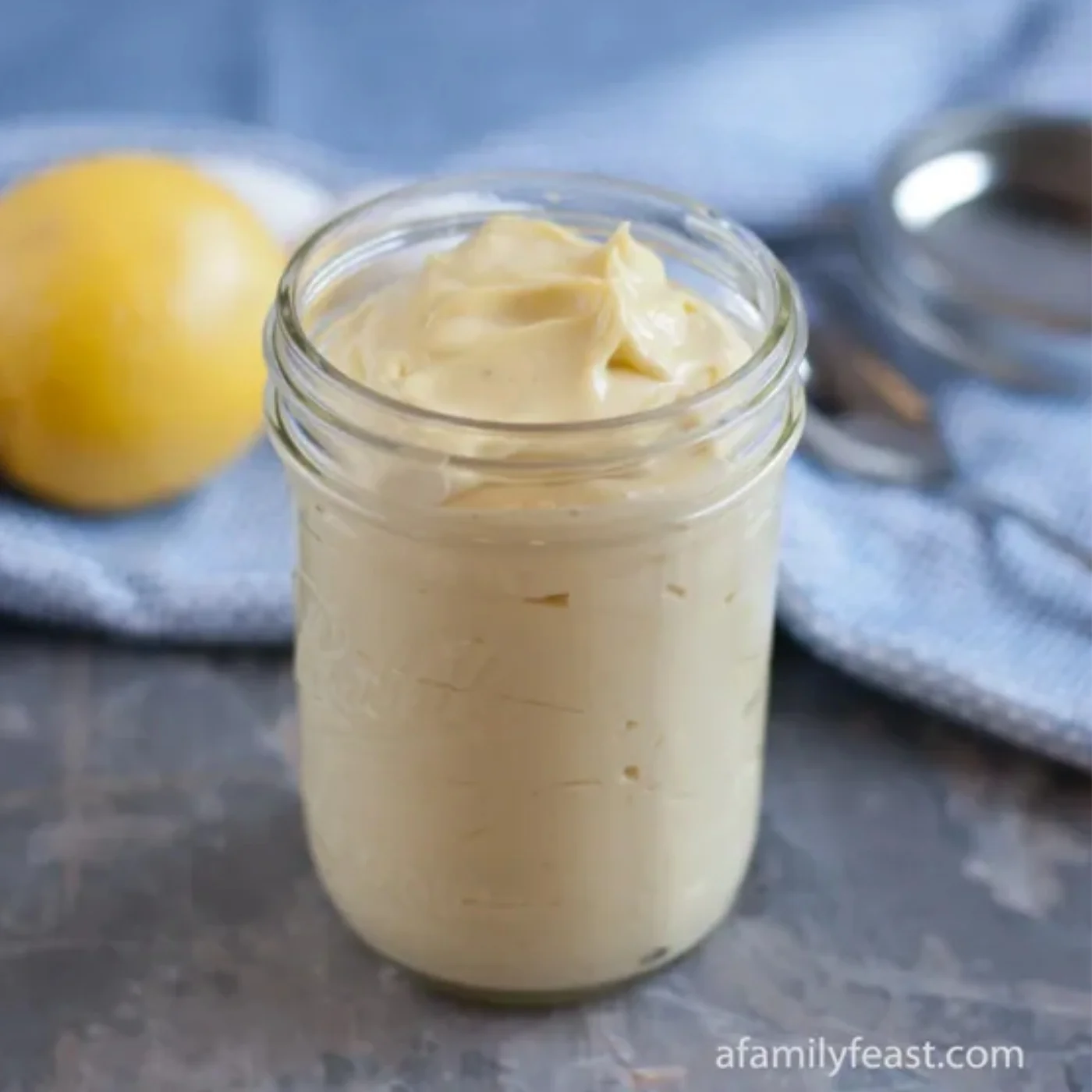 This homemade Mayonnaise made from scratch at home is really simple and tastes amazingly delicious!
The taste of fresh mayonnaise is like nothing else. It can enhance the flavor of any dish that includes mayonnaise, egg salad, coleslaw, or a dip that needs mayonnaises with blue cheese.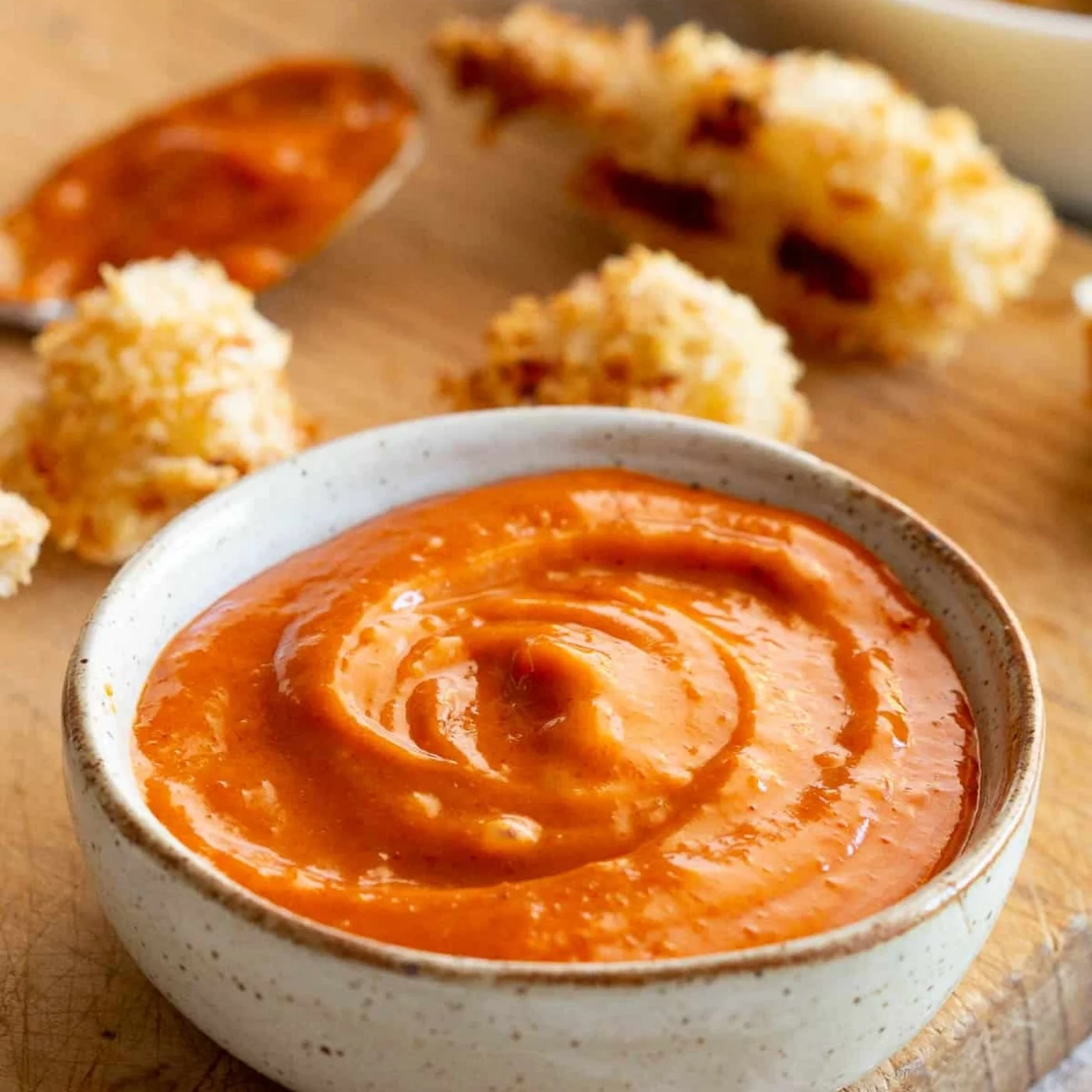 In just two minutes, you can prepare a zesty dipping sauce that requires only four ingredients. This fast gochujang mayonnaise is just 4 ingredients and will allow you to dip almost anything in it!
This Korean-inspired mayo is delicately sweet and has a nice spicy kick.
Gochujang is a hot pepper paste frequently used in spicy Korean food and can be found in the Asian food aisle of grocery stores.
It's a great alternative to garlic or BBQ mayo used with hotdogs, burgers, or chicken fillet sandwiches. If you can't find Gochujang paste, any old hot pepper paste will do the trick.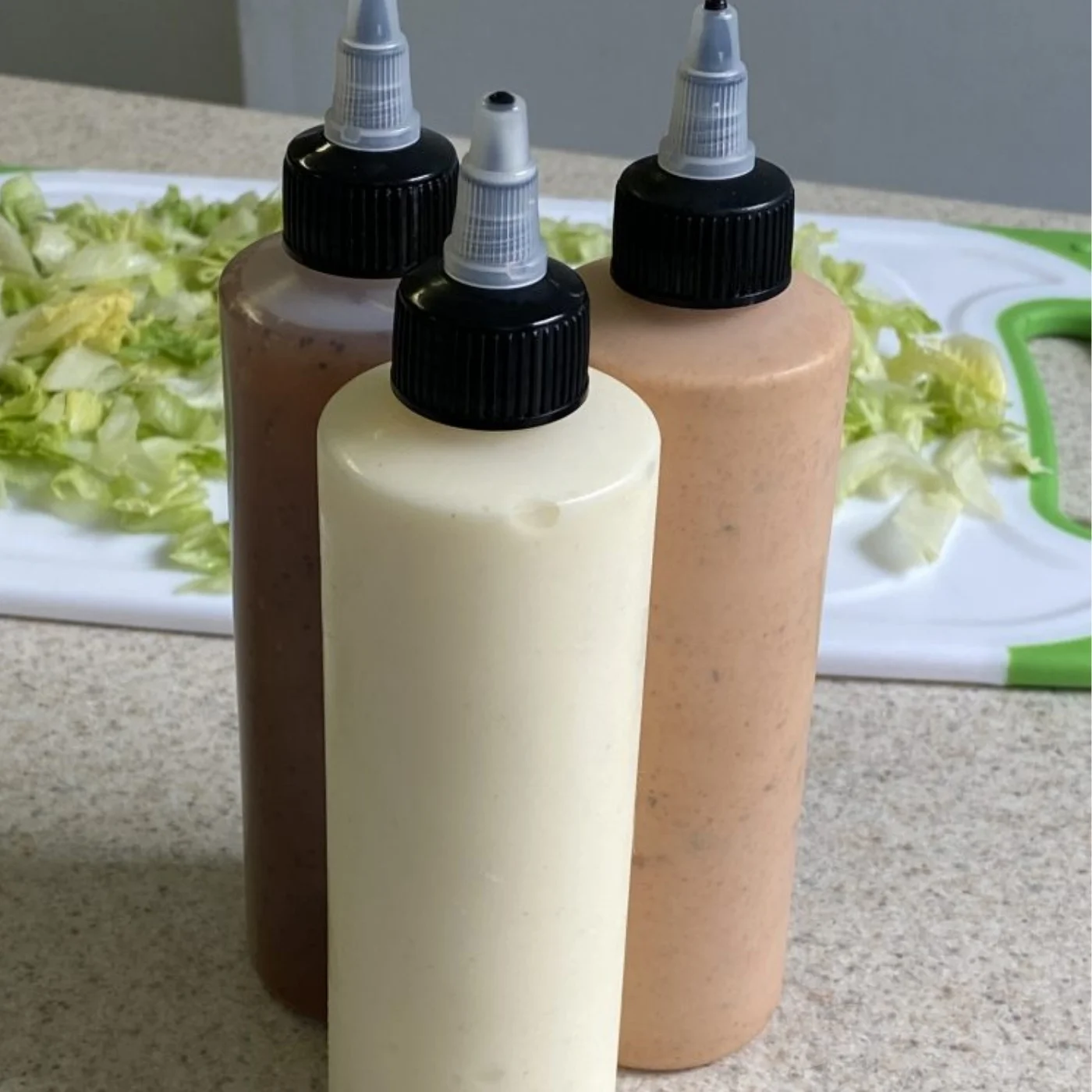 Subway lovers will no doubt be familiar with the devilishly creamy mayonnaise spread they use on fresh sandwiches.
Like the standard mayonnaise recipe that uses eggs, lemon juice, mustard, and oil, this subway copycat version uses a neutral-flavored oil and half a teaspoon of sugar for extra sweetness.
Suppose you have a food processor to make mayonnaise. In that case, it will take 3 to 4 minutes to prepare, and give around 25 servings depending on how much you use on caesar salad, sandwiches, or dipping.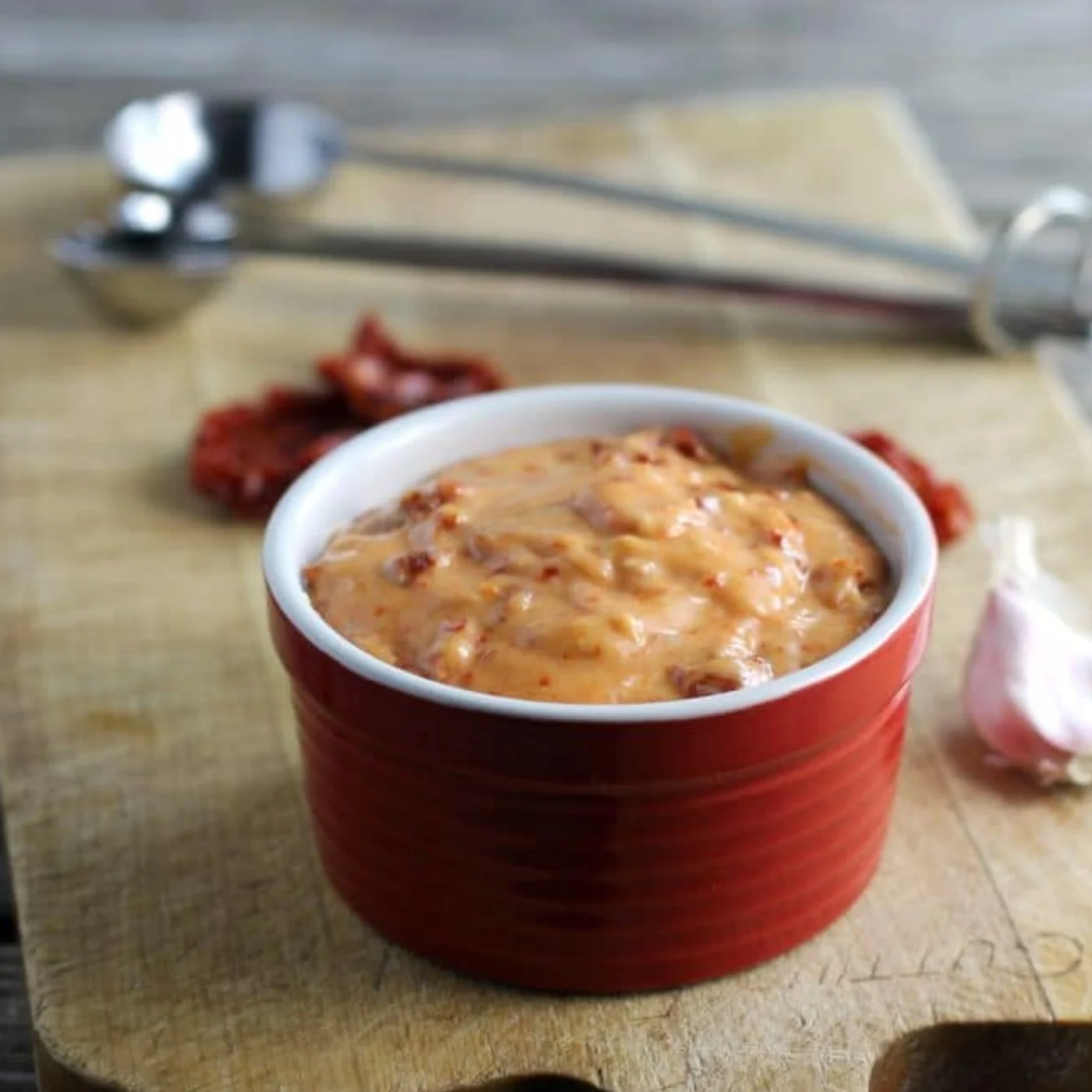 Give your paninis a taste of Italy with this tomato-flavored mayonnaise.
It might sound strange mixing sweet sun-dried tomatoes and mayo together. Still, when adding minced garlic and lemon juice, the flavors combine beautifully, resulting in a fantastic flavor.
If you love sun-dried tomatoes, you will thoroughly enjoy this mayo variation.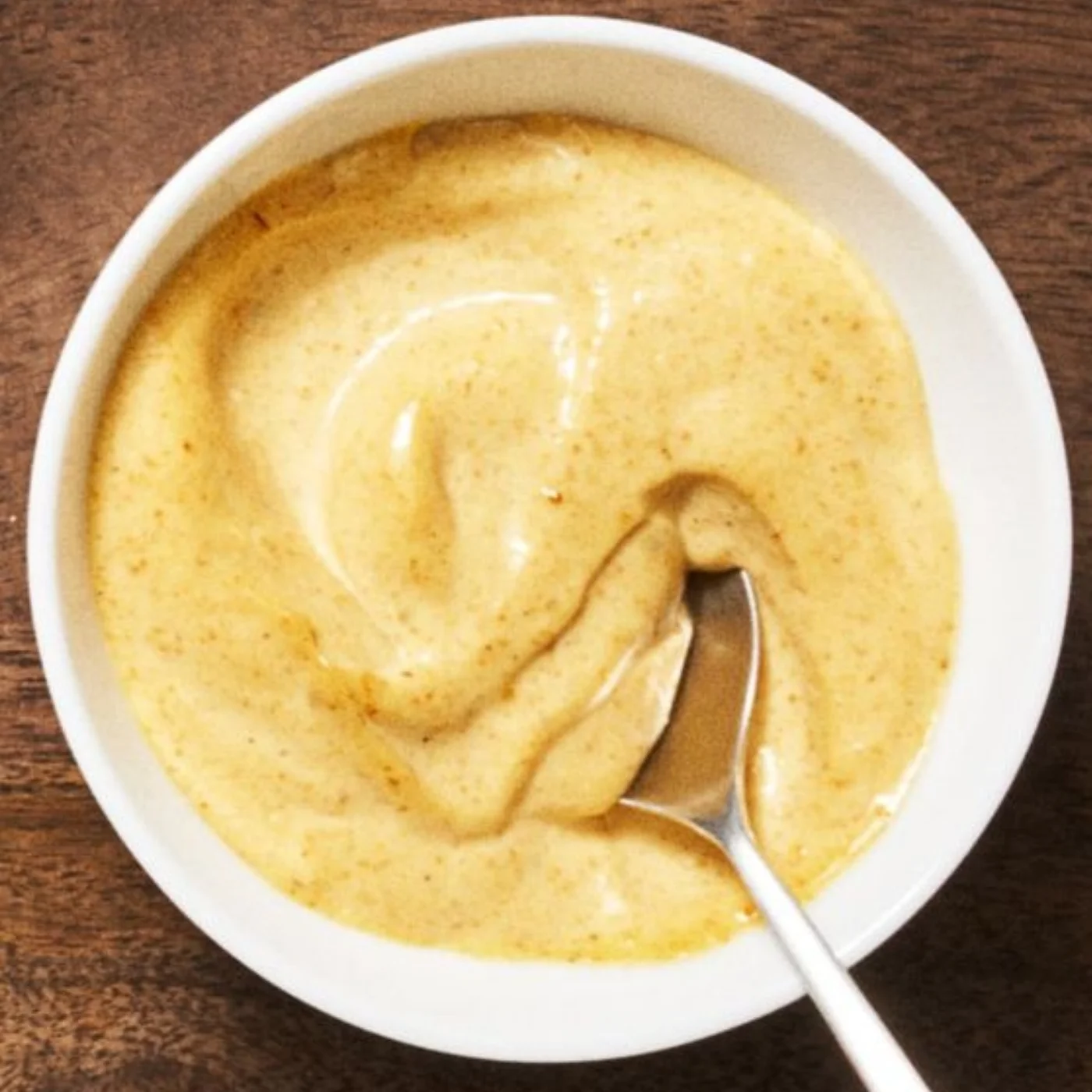 9. Curry Mayonnaise
Curry and mayo go seamlessly together and work well with lamb, chicken, beef, and vegetarian dishes as a side condiment.
1 cup of mayo and 1 tablespoon of curry powder is all this Indian-inspired mayo requires. Add more curry powder for a stronger curry flavor and more heat.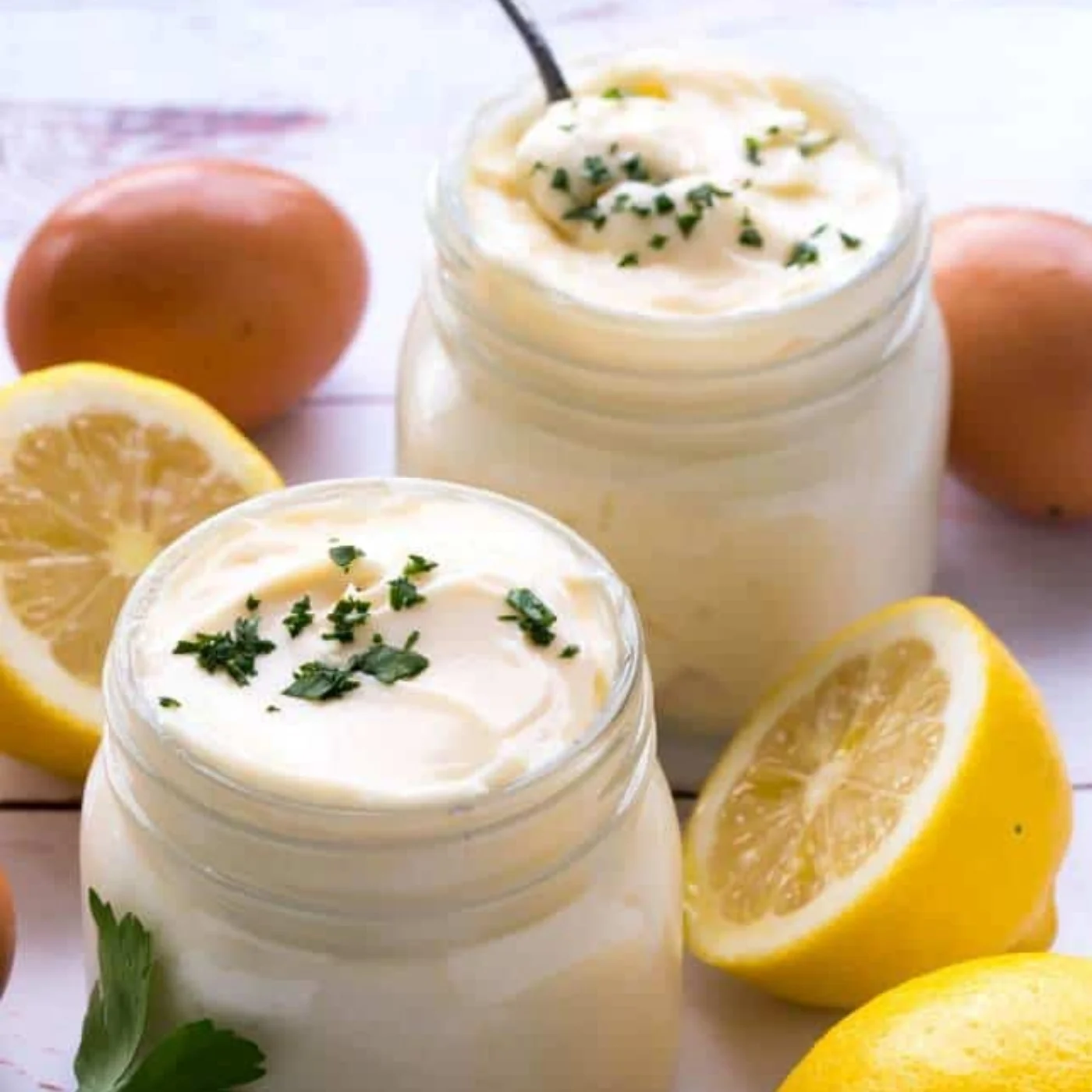 Homemade mayonnaise is not only more delicious than store-bought, but it's also far less expensive and contains no undesirable ingredients.
Creating your own mayonnaise at home is well worth the effort. It's cheaper, healthier, and free of undesirable chemicals.
This mayo recipe is a fantastic flavor enhancer for white meats like chicken and turkey, preventing them from becoming dry.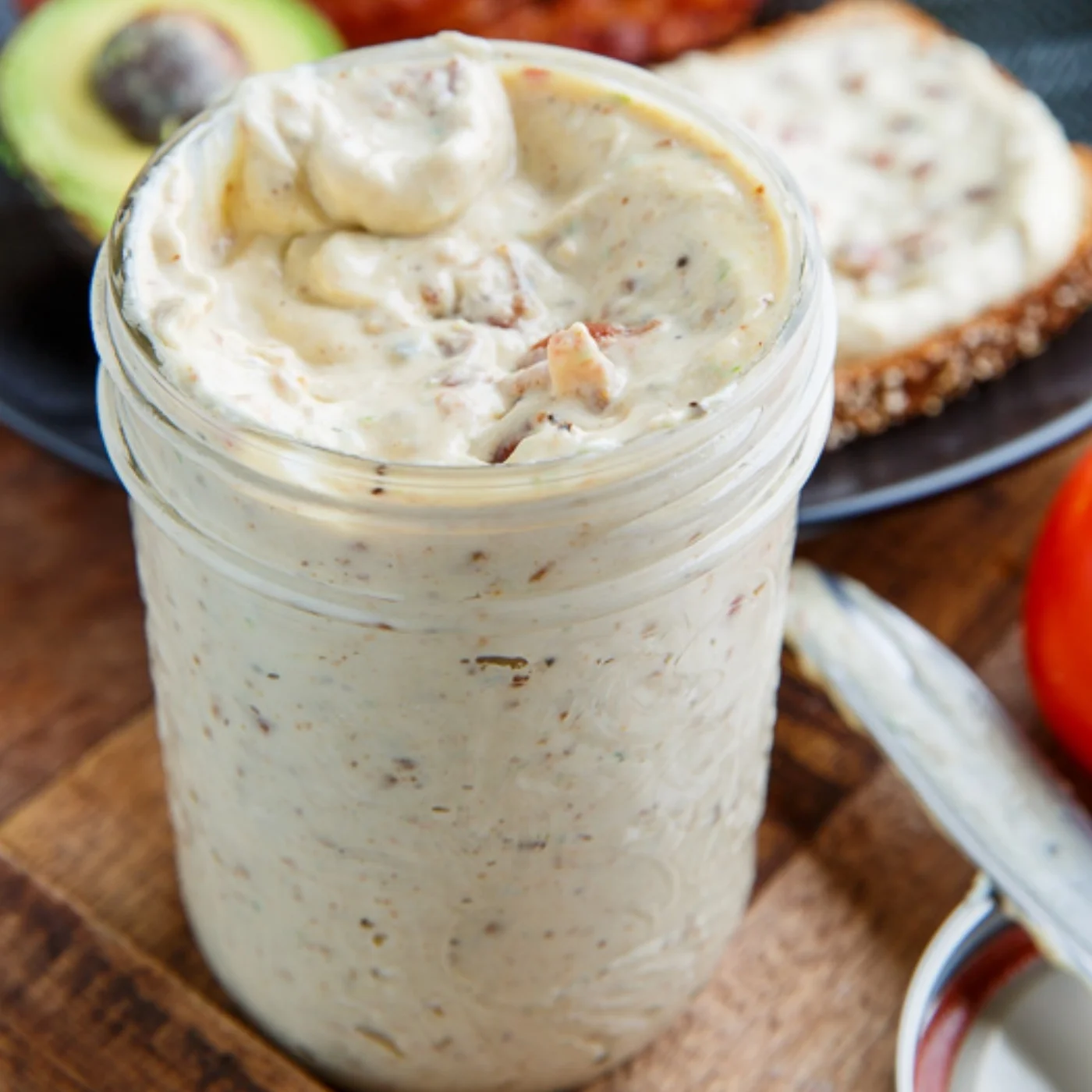 This slightly more calorific version of mayo (AKA baconaisse) is finger-licking good!
Making mayonnaise with chopped bacon pieces and bacon fat may not seem appetizing to some. Still, it certainly does taste good when mixed with smoked paprika and green onions.
It's the perfect mayo to upgrade any sandwich. It's creamy, crunchy, and smooth. Once you try it, you will be hooked!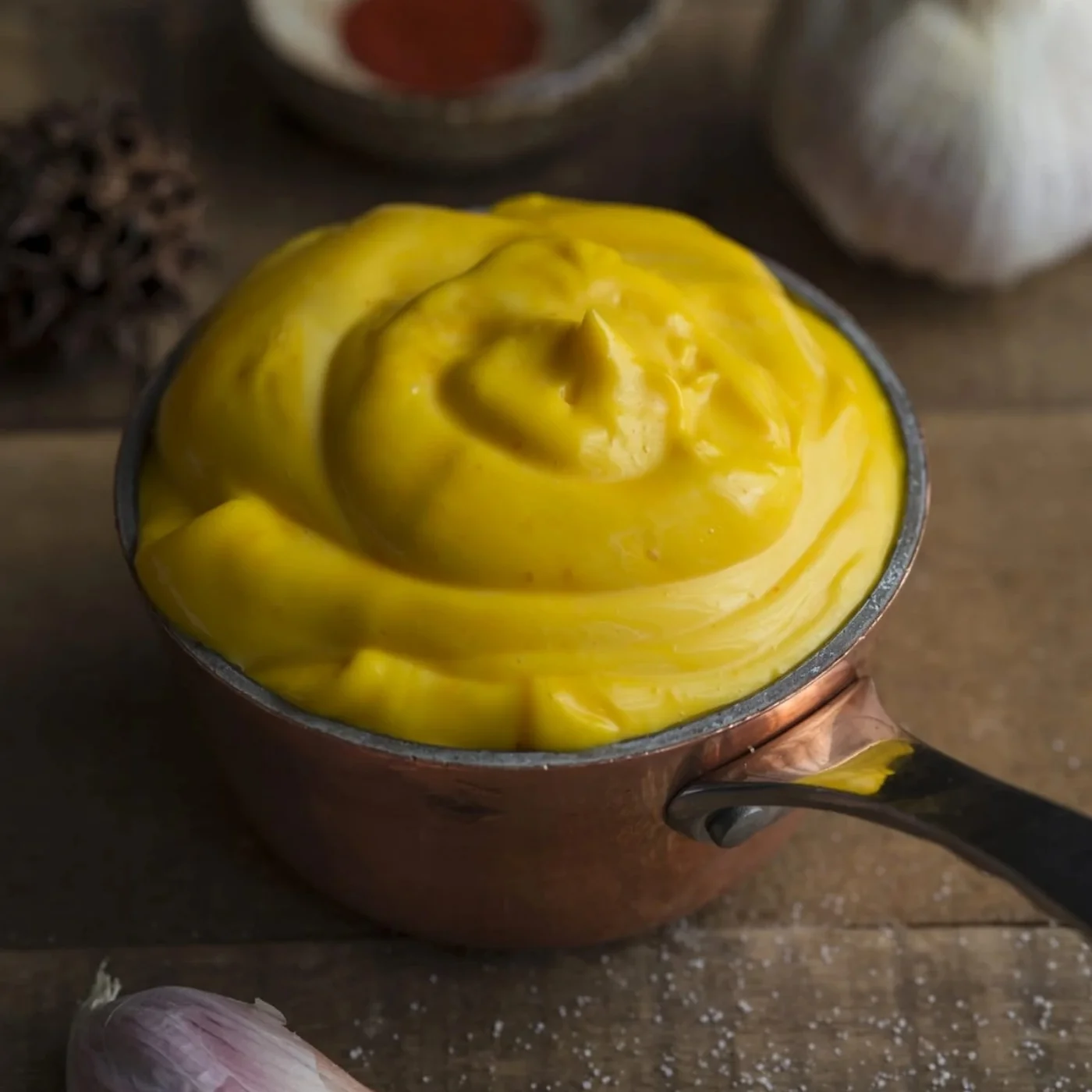 This saffron mayonnaise is rich, creamy, and smooth. It's made with raw egg yolk and garlic paste whipped with lemon, saffron, and vegetable oil until it's thick and creamy.
The vibrant color and smell are what make it stand out amongst other mayonnaise recipes.
erve it with smoked fish or steamed vegetables.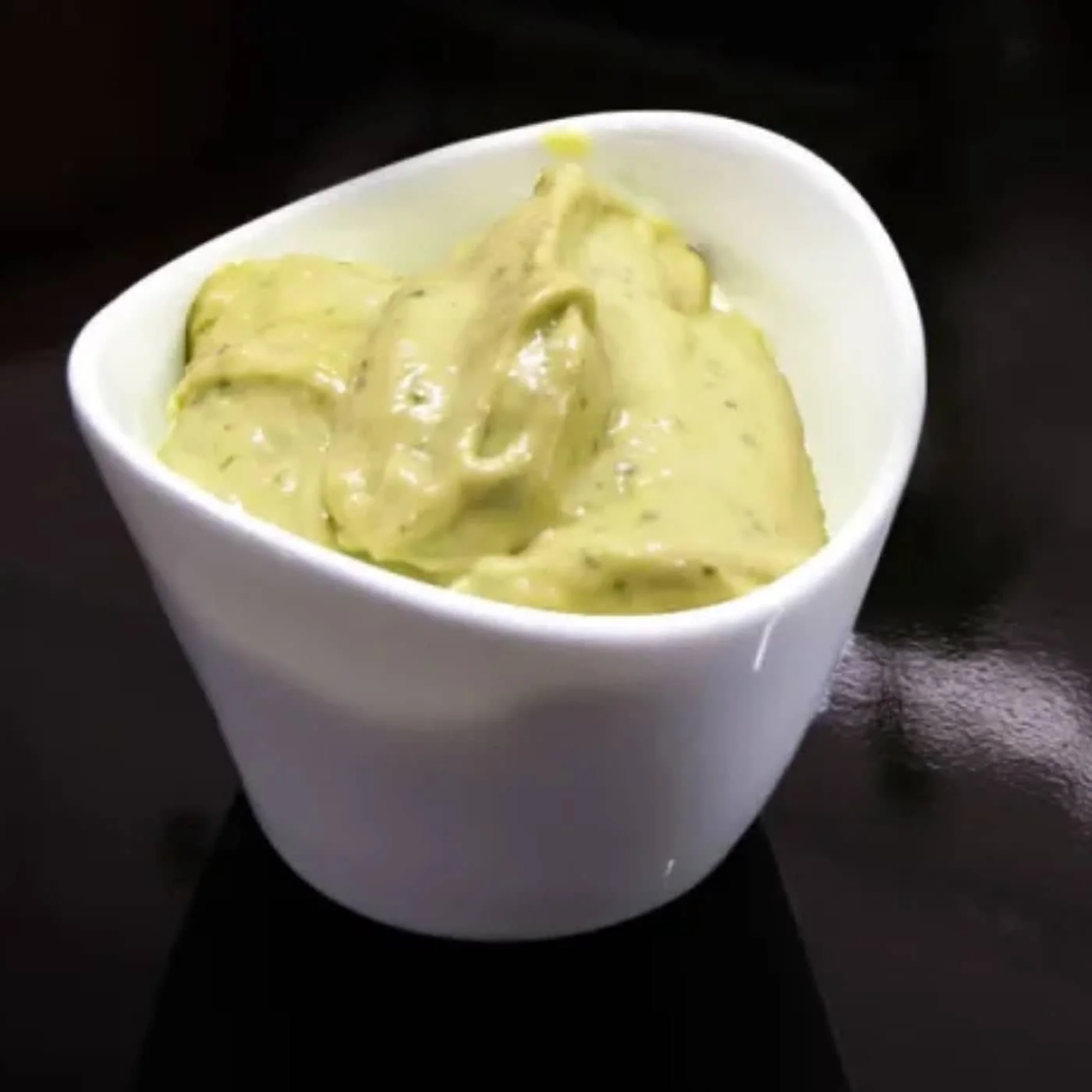 For this recipe, you just have to grate the cheese before adding it with the rest of the ingredients in a jar. All of the ingredients, even the oil.
After that, just press the run button on the hand blender for a few seconds until everything has the desired consistency. Voilà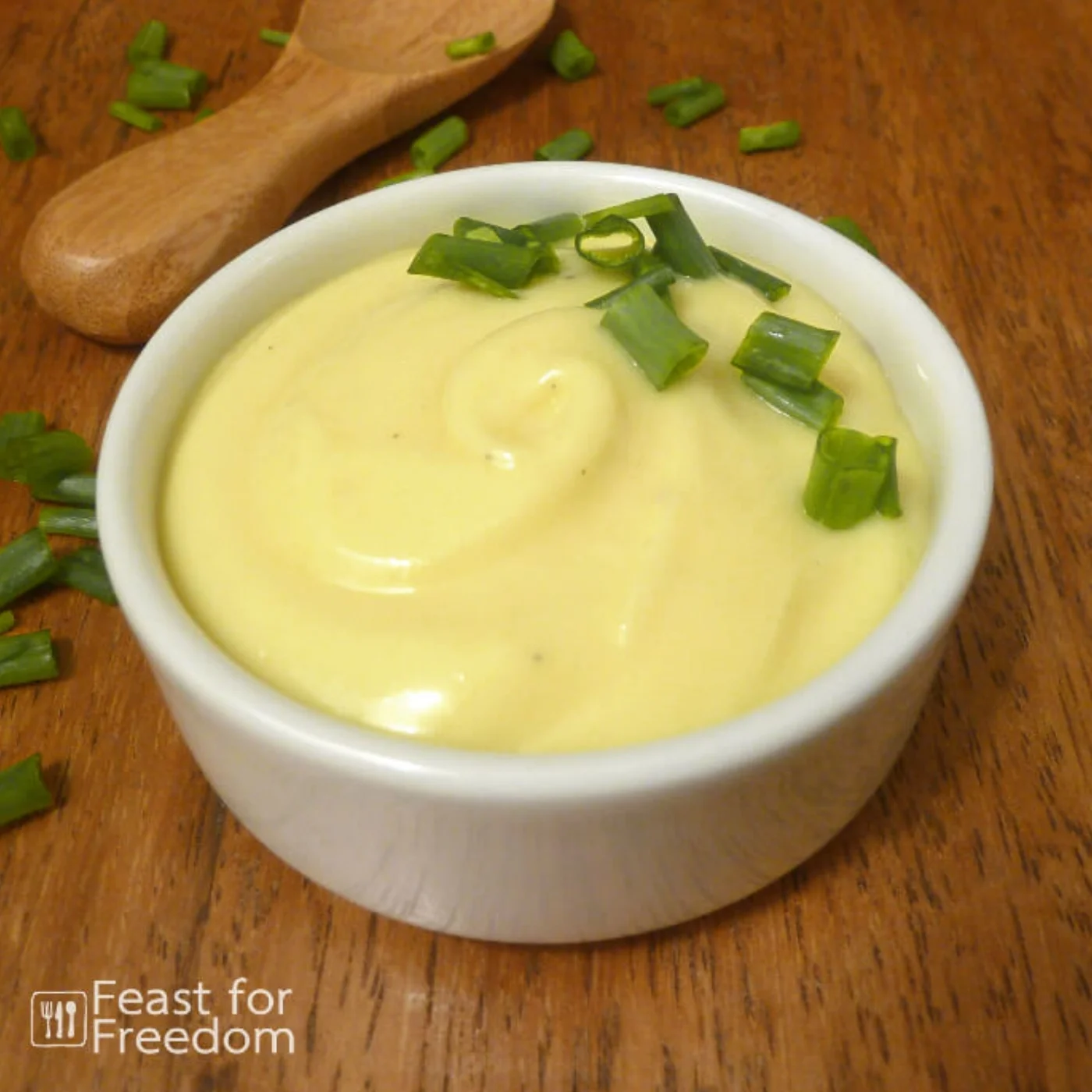 For a tangier flavor, make mayonnaise with coconut oil and 3 teaspoons of fresh lemon juice. This recipe is pretty simple to make.
Use the immersion blender to combine all the ingredients to make it extra smooth and save your hands from whisking.
It's also possible to use canola oil or light-tasting olive oil if you don't have coconut oil.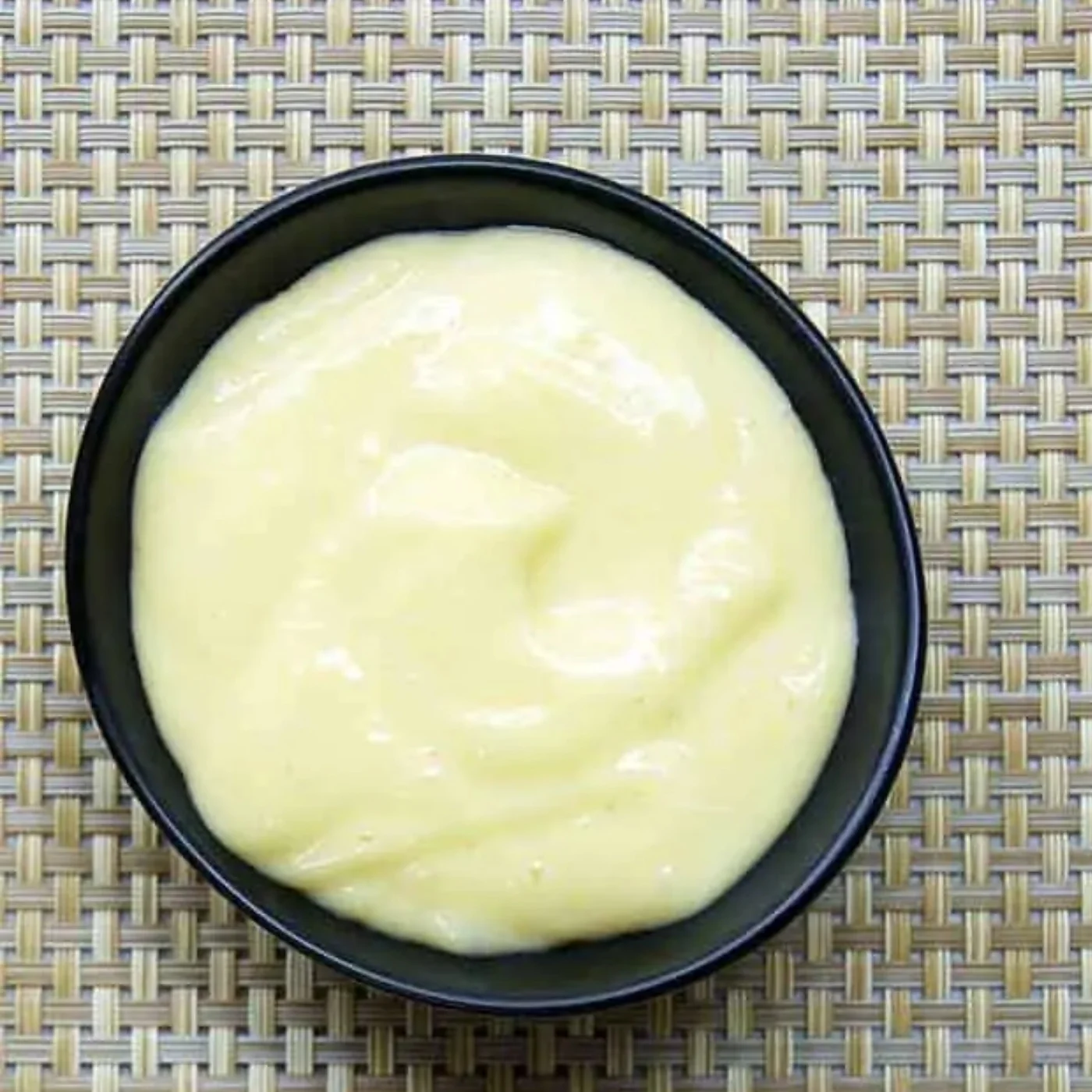 Making homemade mayonnaise with sesame oil is easy, ready in 15 minutes, and tastes delicious!
You only need 5 ingredients, including sesame oil, egg, and lemon juice. Perfect for tuna and chicken sandwiches.
This creamy mayo only tastes 30 minutes to make and 5 ingredients.
This Blue cheese Mayo is a beautiful addition to a beef panini. This flavored mayonnaise is also delicious on vegetables. The blue cheese adds a distinctive zest to almost any combination.
It is heavenly delicious for dipping with a nice steak.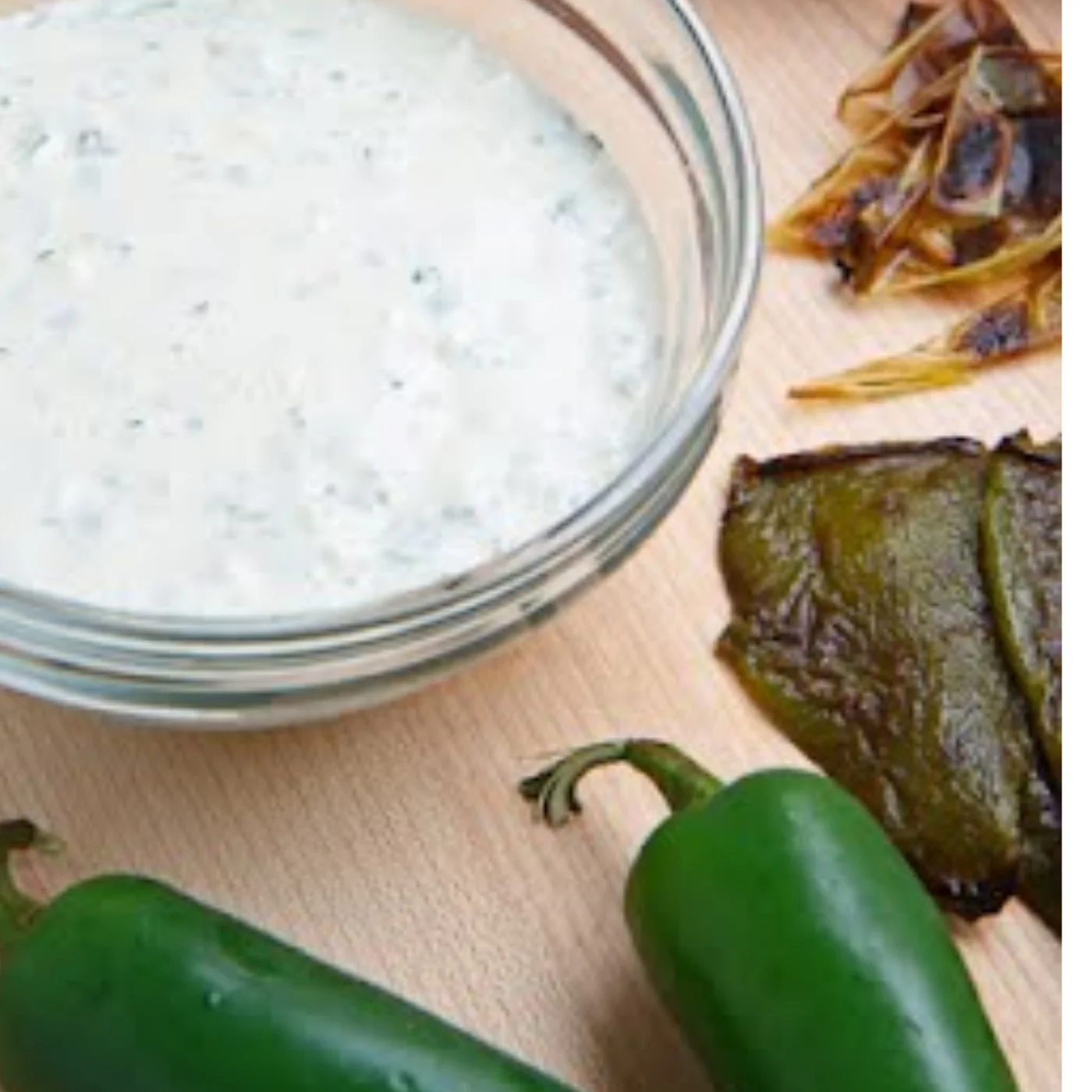 This is the spiciest mayo on the list with 2 jalapenos roasted for extra fragrance and blitzed in a food processor, then mixed with mayonnaise, garlic, and cilantro.
If you love your spicy food, this is the perfect mayo for you to use as a dip for corn tortilla chips, buffalo wings, tender steak pieces, or anything really!
It's that good you can use it as a dressing for salads.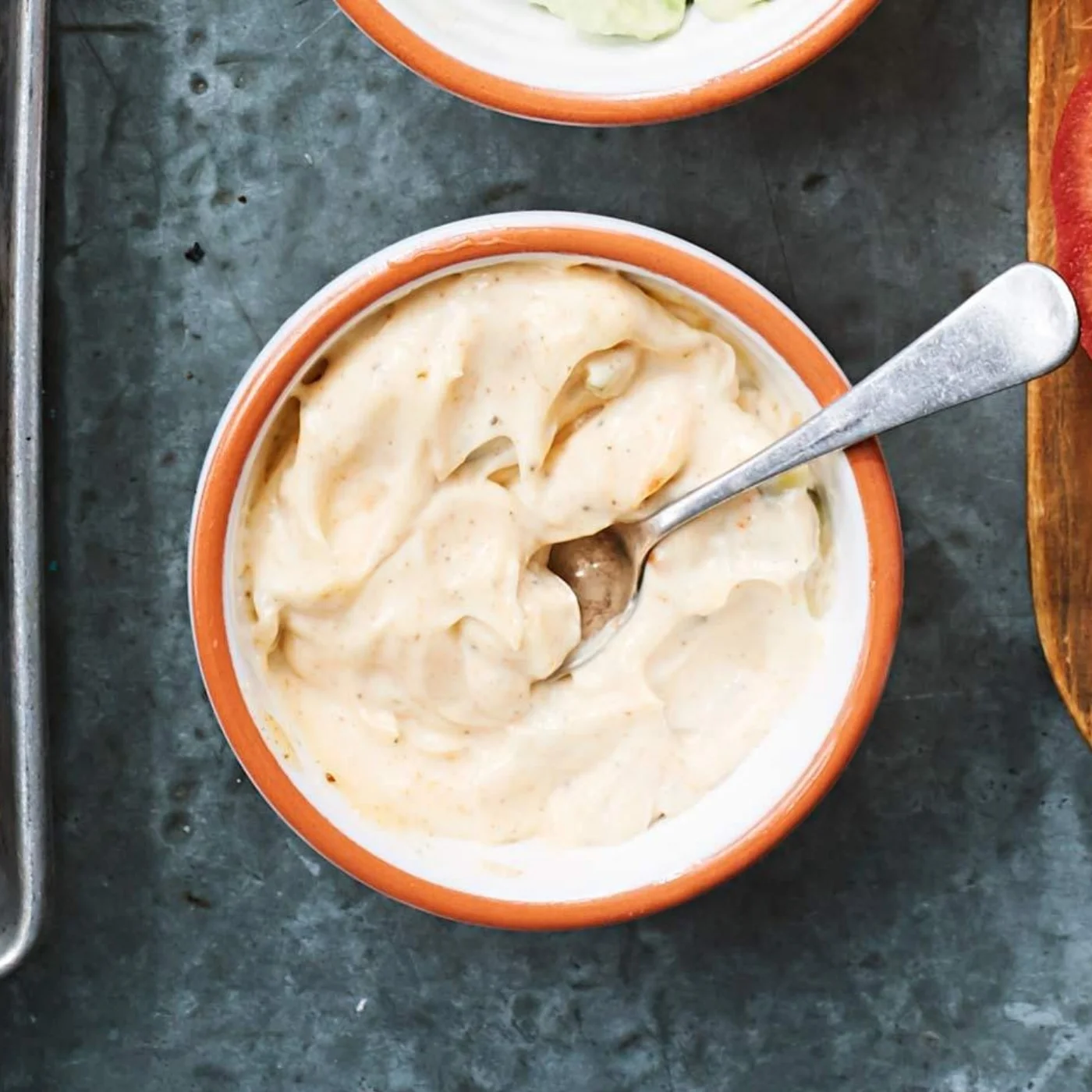 When party food is on the go in my house, this homemade cajun mayo is always on the menu as a dipping sauce.
When blended with homemade mayonnaise, pickles, and lemon juice, it becomes slightly tangy and pairs wonderfully with seafood, chicken tenders, egg salad, or as a prawn cocktail sauce.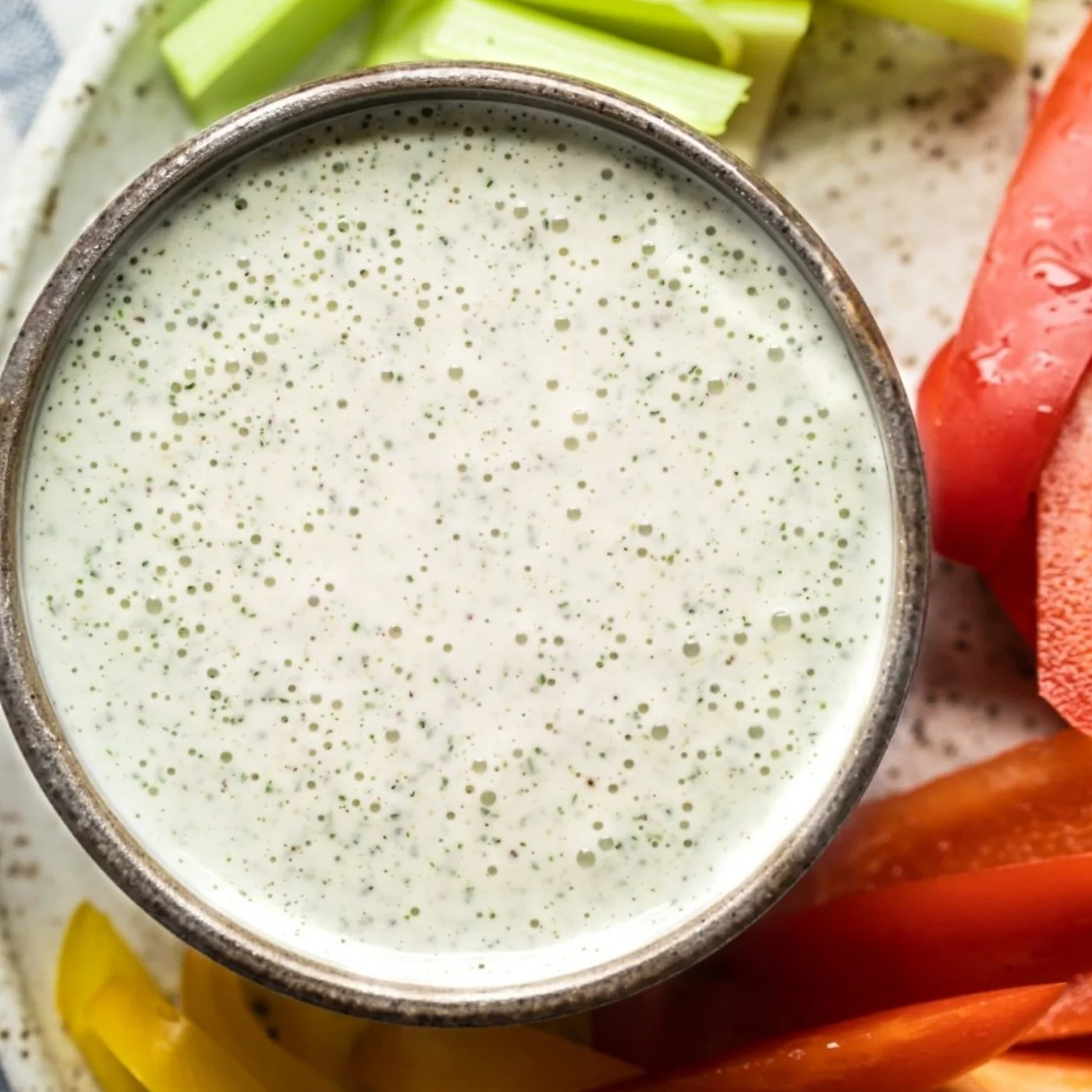 Ranch is the perfect dressing for salads because of its creamy, tangy flavors. This variation with mayo and buttermilk is on a whole new level with a subtle hint of fresh parsley and dill.
It's dairy-free, thick, and ready to serve in under 5 minutes flat.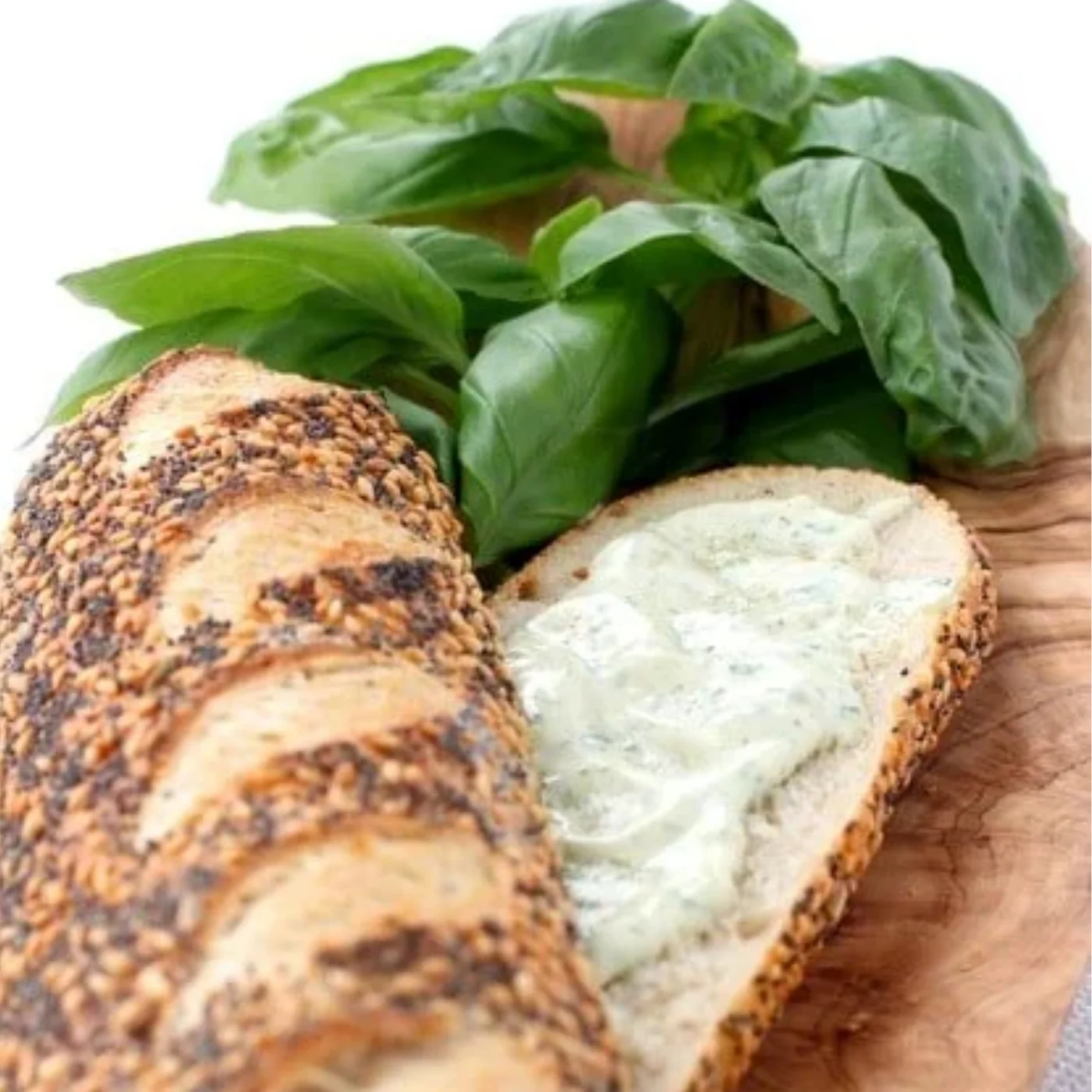 Upgrade your BLT sandwich sauce with this fragrant mayo full of basil and garlic.
If you love pesto, then this is the next best thing. The recipe uses a good hands worth of basil to intensify the fragrant herby flavor, which gives it a wonderful aroma.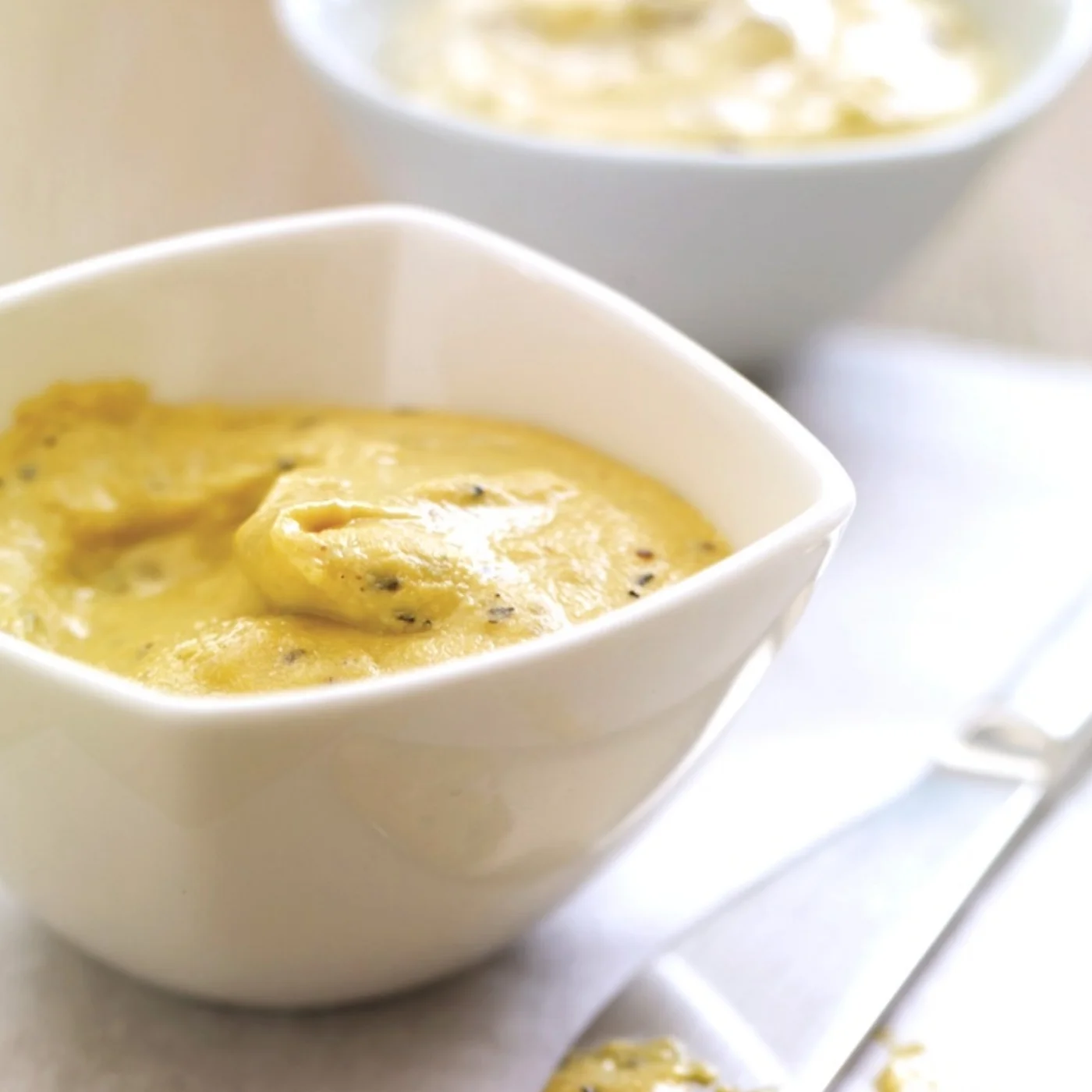 Give plain mayo a fresh tangy facelift by adding a mixture of herbs like basil, oregano, and the zest and juice lemons.
I always love the combination of herbs and lemon in my food, especially with fish dishes.
This lemony herb mayo is perfect for tuna salads, served with salmon fillets, or even spread on bagels with halibut or other white flaky fishes.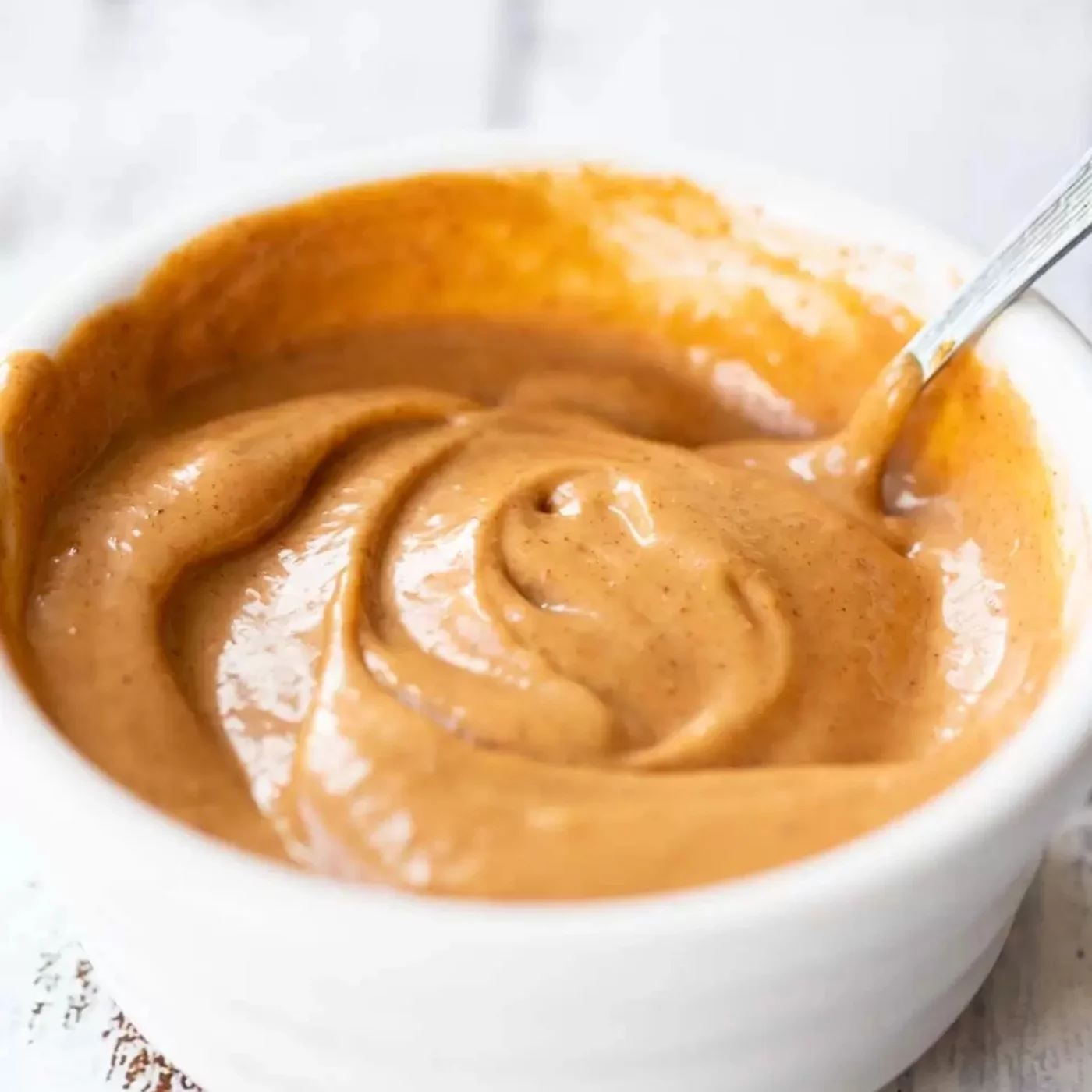 The perfect BBQ condiment has arrived in BBQ spicy mayo that makes any barbecued meat taste even better!
Make it as spicy or as sweet as you like with a mixture of BBQ sauce, hot sauce, and mayonnaise.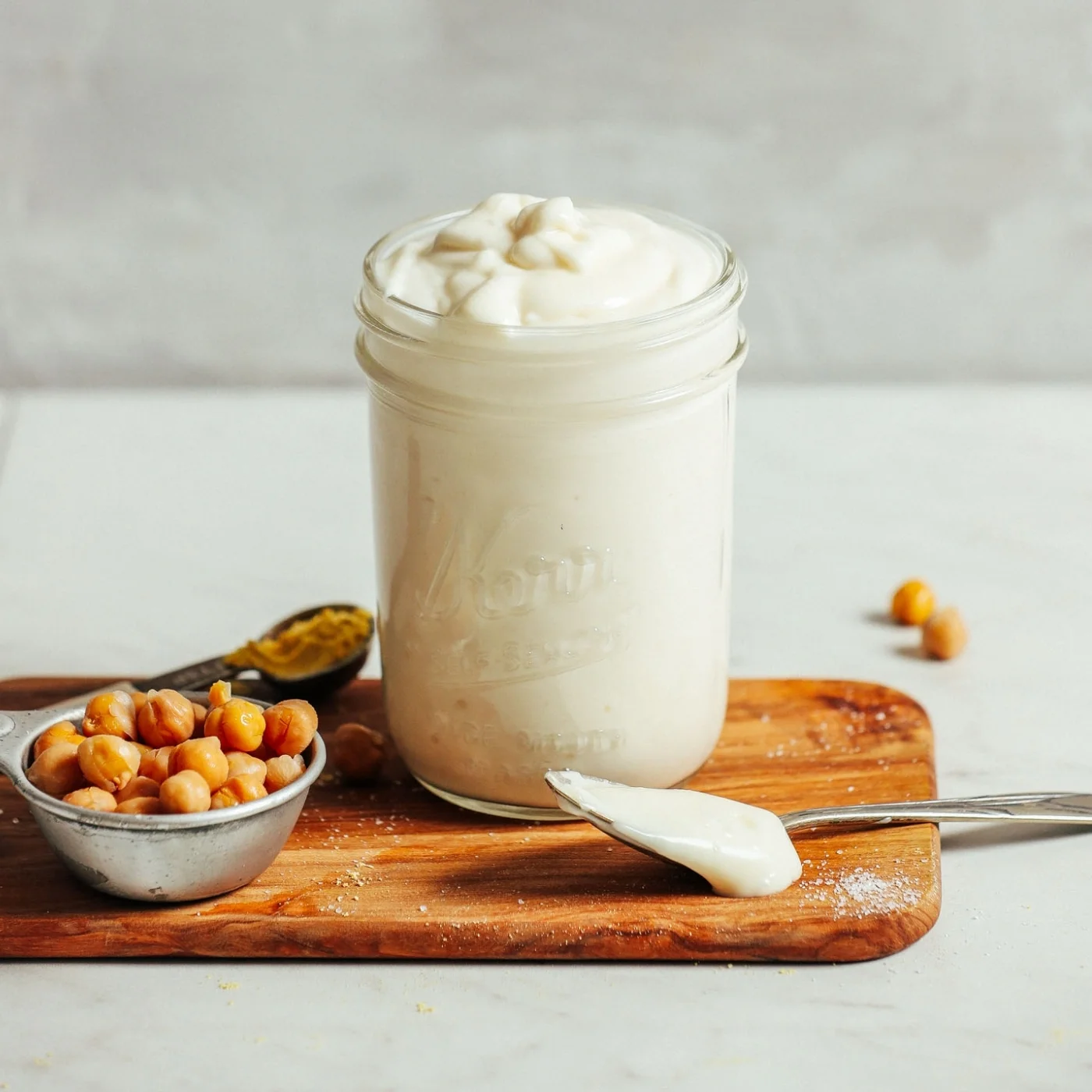 Vegan mayo is just as delicious as ordinary homemade mayonnaise but without the egg yolk.
It uses the brine from canned chickpeas instead of egg yolk. It combines sunflower oil & apple cider vinegar to bring it all together into a lovely creamy, thick mayonnaise.
Vegan mayo is a delicious plant-based homemade mayonnaise that can be used as a dressing or a dip.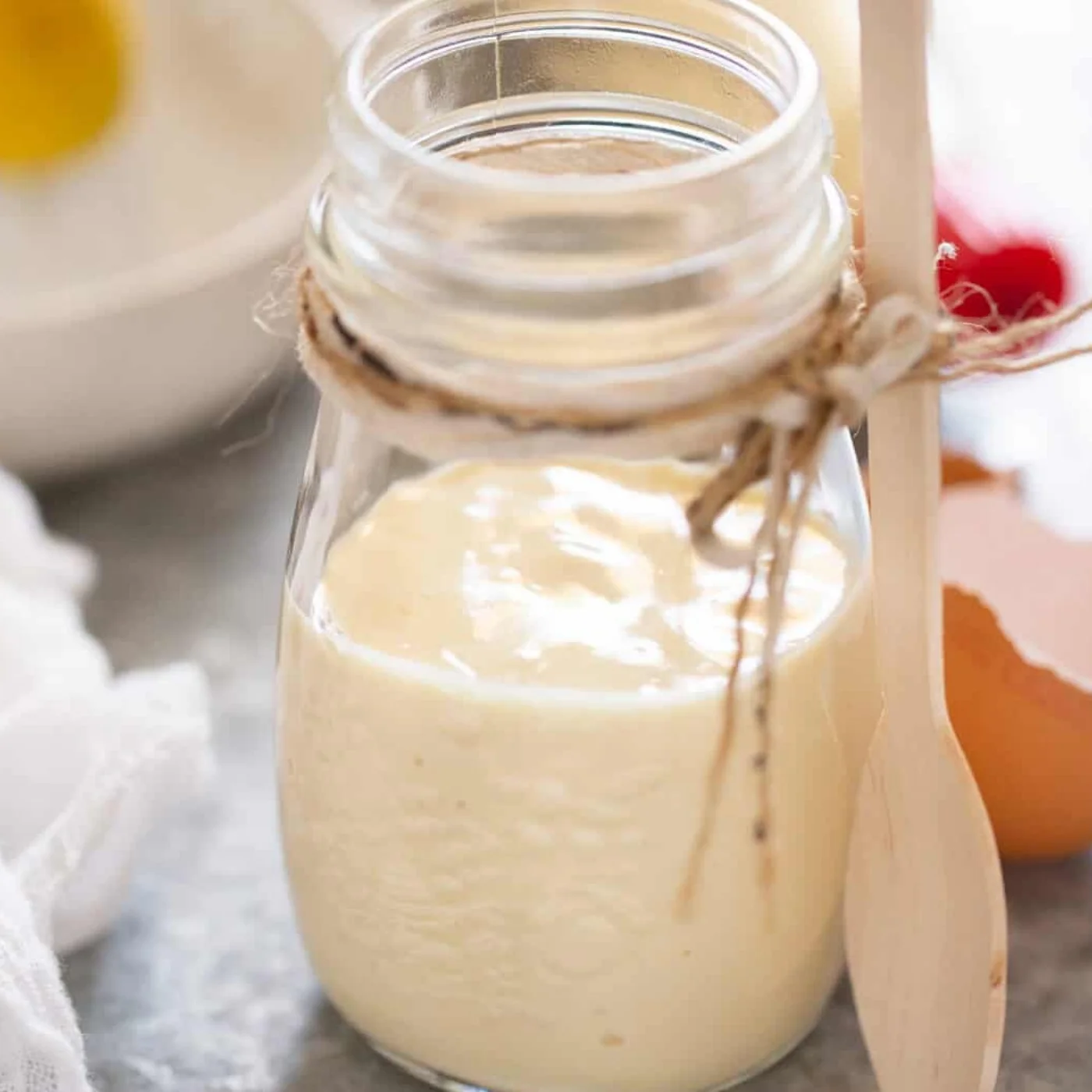 This Japanese mayo recipe is also known as Kewpie mayo. It's similar to typical homemade mayo but is softer on the palate and much creamier, too. It uses rice wine vinegar to make it smoother and result in thinner mayonnaise.
It's also slightly sweeter than regular mayonnaise. It contains a spoonful of sugar to balance out the acidity of the lemon juice and vinegar.
Japanese homemade mayonnaise tastes terrifically mixed in with a tuna salad or chicken salad.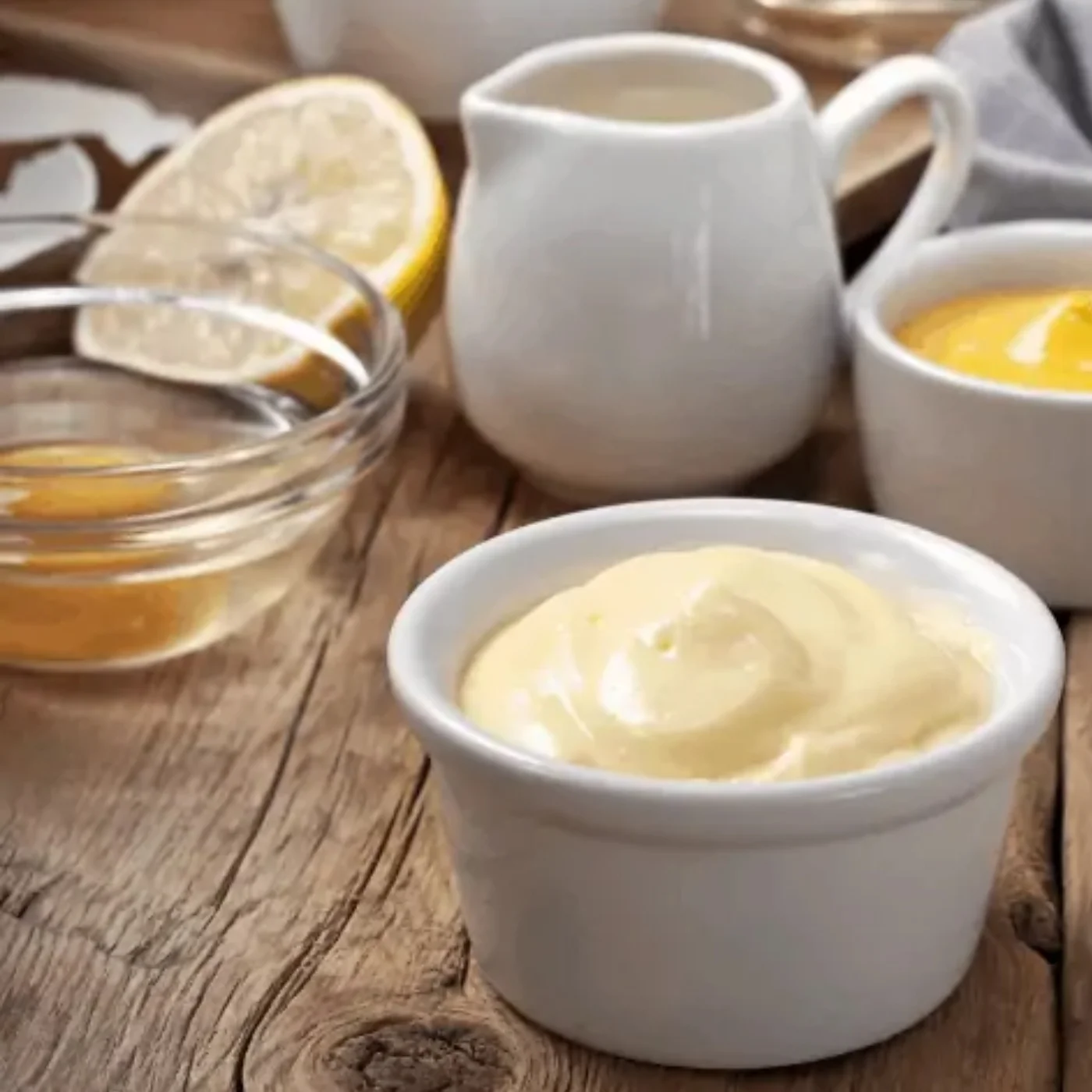 Unlike traditional aioli mayo made with a colossal amount of garlic, fresh herbs, dijon mustard, and homemade mayonnaise, this garlic dip doesn't have raw egg, making it perfect for vegans.
I love garlic personally, so I make my own mayo this way all the time at home to spread on my sandwiches or for dipping with spicy potatoes wedges.
It's also healthier and way more delicious making homemade mayo without egg yolk. It uses groundnut oil for a smoother consistency and 2 large cloves of garlic.
You could use other healthy oils if you prefer, like soybean oil or grapeseed oil, and add another garlic clove for an enhanced garlic flavor.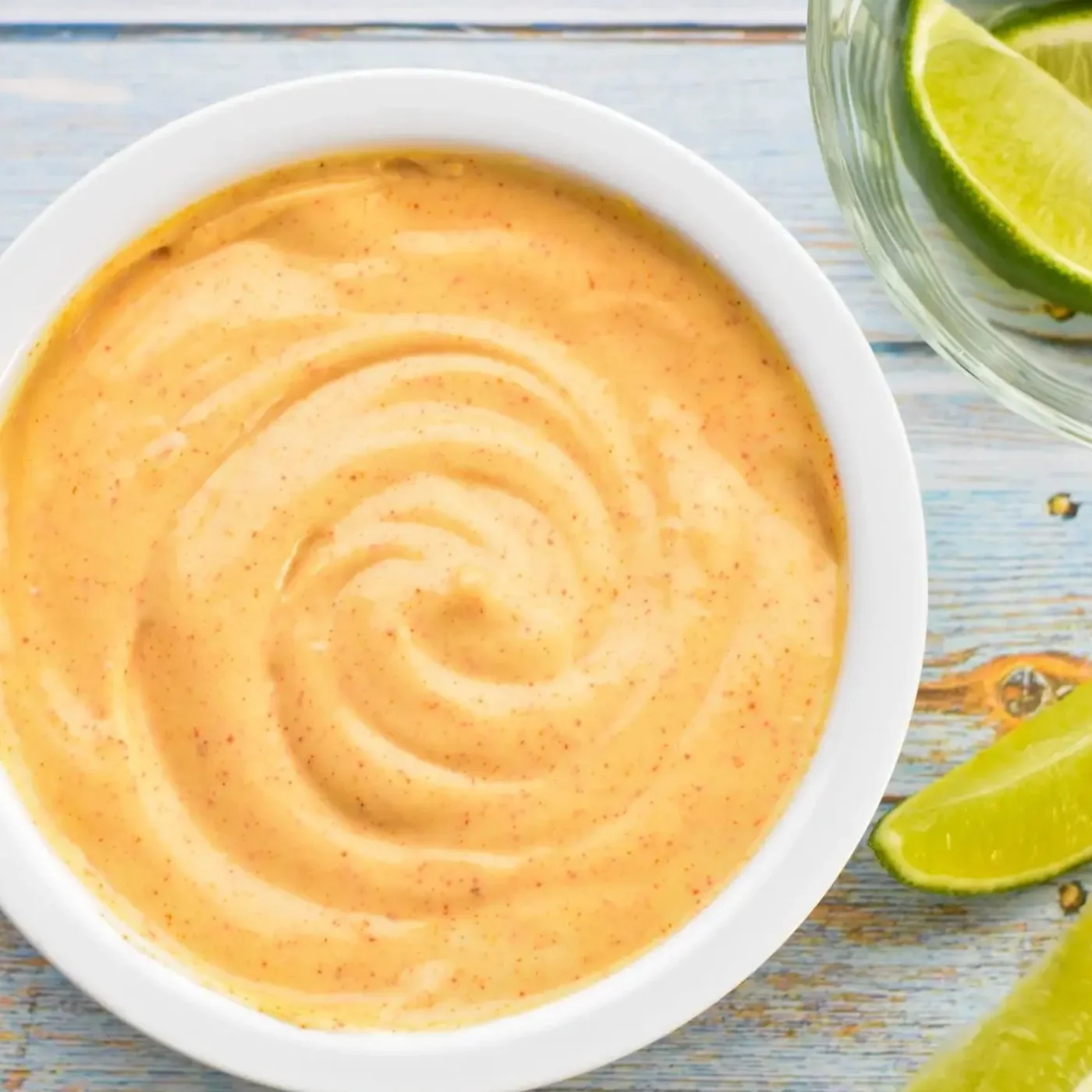 It's smokey, it's tangy, it's spicy. It tastes delicious, spooned on to pretty much any dish from meat to fish to vegetarian.
The recipe couldn't be easier! All you need to do is blend everything together until it's nice and thick.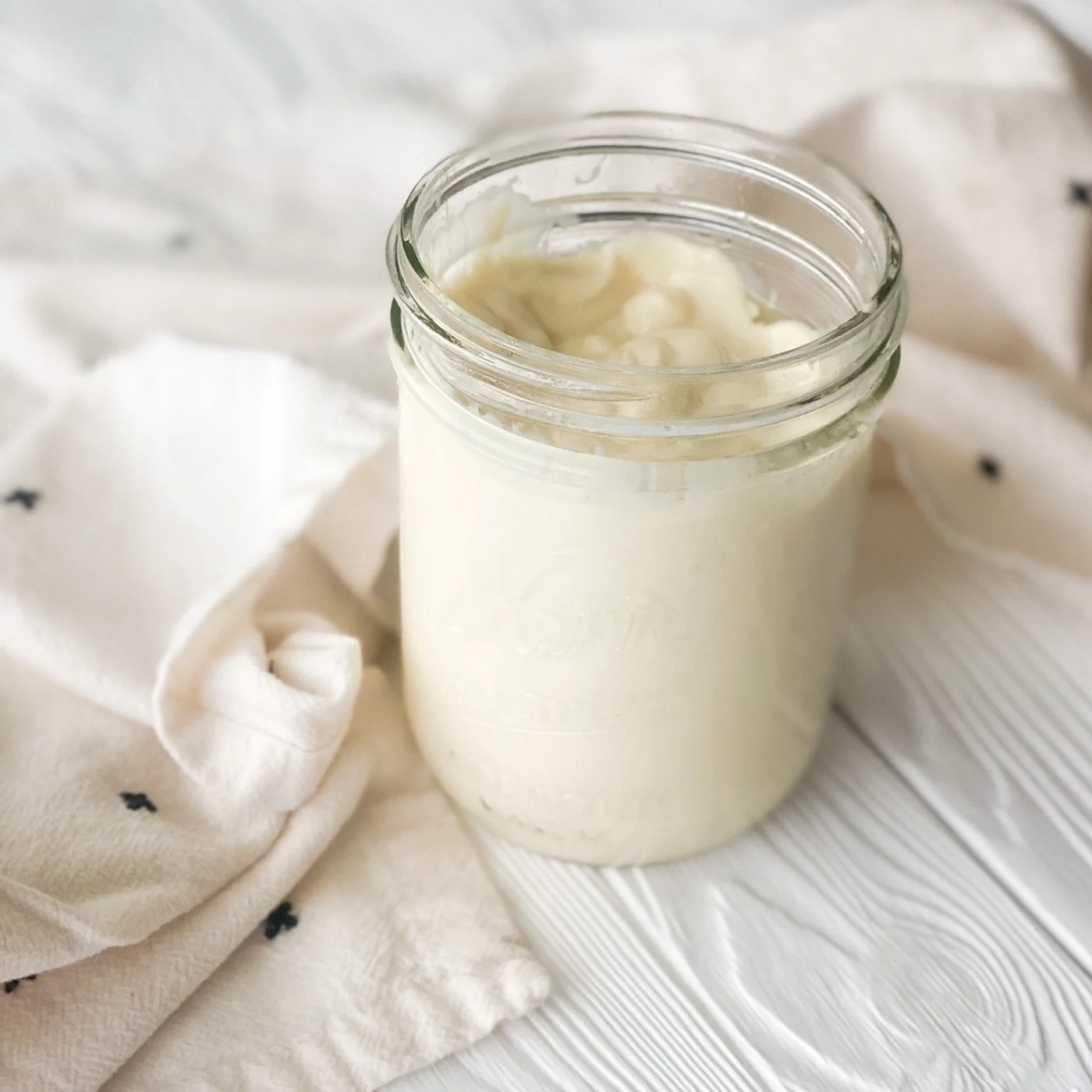 Making your own mayonnaise recipe will always taste better than store-bought mayo, and this version made with avocado oil is simply delicious.
It's ever-so creamy and can be made thick for dipping or thin for dressings by adjusting the amount of avocado oil.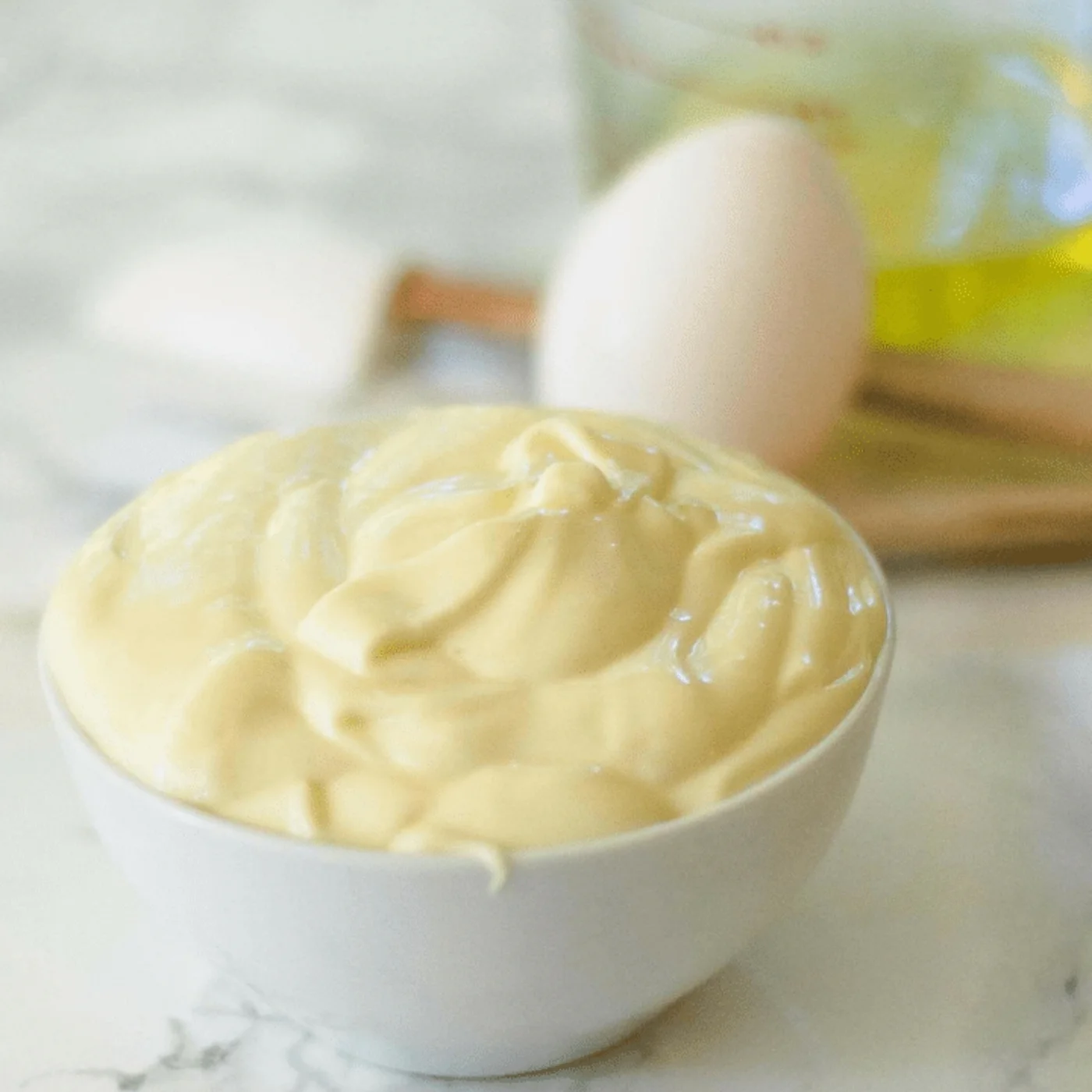 Mayo is a multi-purpose condiment that may be used in a variety of recipes. This 5-minute recipe only needs 4 ingredients and takes 5 minutes to prepare. That's all there is to it!

The slightly tangier flavor of homemade mayonnaise will convert you to a homemade mayonnaise fan.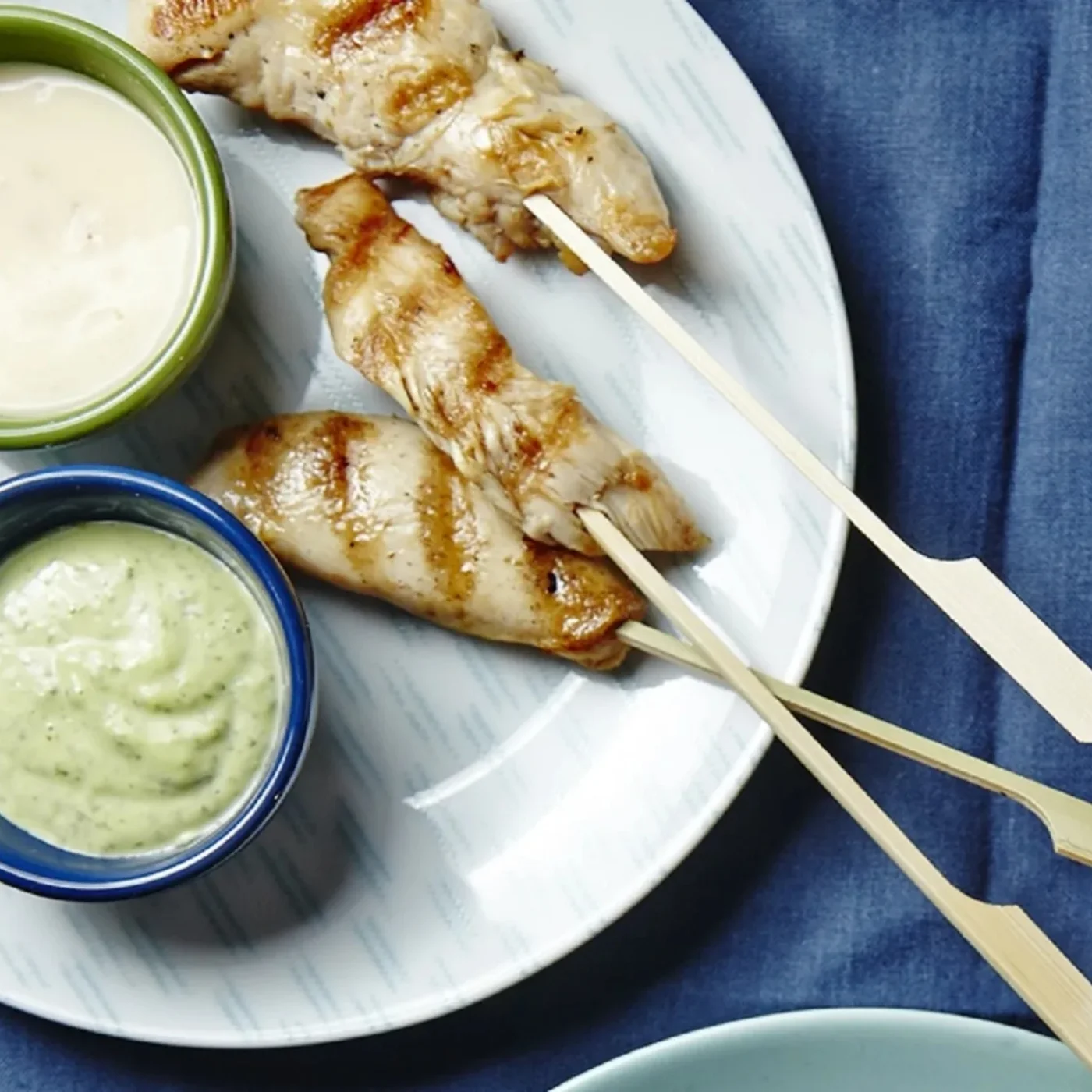 In only five minutes, you can have mayonnaise at your fingertips. It's thick, creamy, and very simple to prepare with.
You only need a few fresh ingredients like parsley, cilantro, oregano, garlic, and extra virgin olive oil with apple cider vinegar. This recipe is guaranteed to succeed!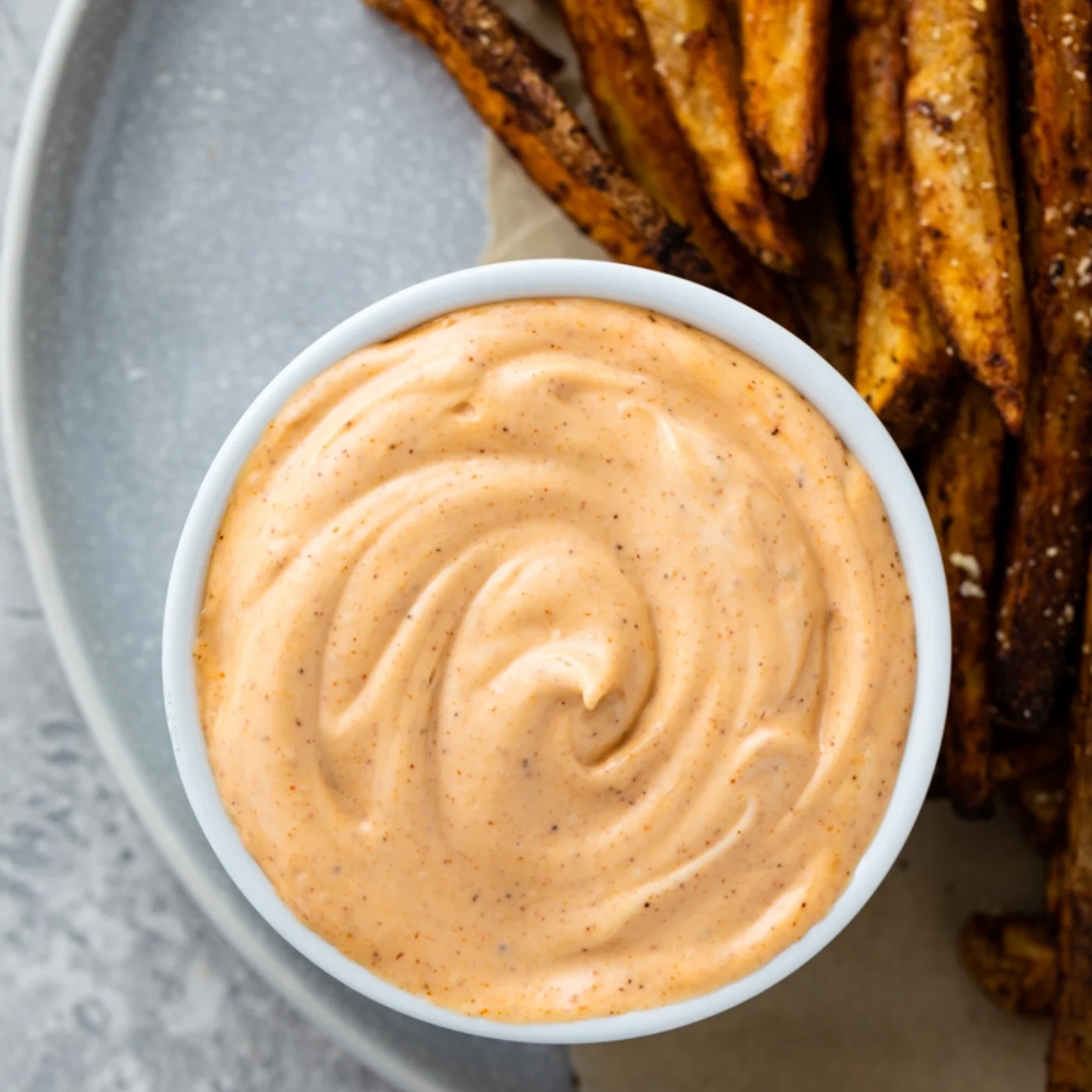 The hot-tempered, salty taste of this Spiced mayonnaise is excellent in sandwiches. Packed with flavorful spices like cajun, hot sauce, and lime juice. It's also fantastic with raw veggies and great on fish.
31. My go to Mayonnaise Recipe
These simple instructions are easy - you can make this mayonnaise in a few minutes with only 5 simple ingredients.
This recipe uses a whole egg rather than egg yolks and cold water. EASY, there is no need to separate the egg yolk. Best of all, you can customize this basic mayonnaise recipe however you please.
Making this the BEST base mayonnaise recipe!
🍽 What you need
The ingredients to make homemade mayonnaise are simple — you will need the following ingredients:
1 whole egg - use a large or extra-large raw egg. To avoid a runny dressing, the egg should be at room temperature.
¾ cup olive oil - light or extra light tasting olive oil works best. Not full-flavor oil as it will give your dressing a stronger flavor.
2 tablespoons distilled vinegar - it adds flavor and breaks down the protein in the egg.
½ teaspoon salt - you may want to start with less salt and adjust to the recipe's end to suit your taste. Sea salt or kosher salt is my preference.
½ teaspoon dry mustard - mustard is the magical ingredient when it comes to making homemade mayonnaise. It adds flavor and helps to emulsify the dressing.
🔪 How to make Mayonnaise
Homemade mayonnaise is easy to make, tastes amazing, and is far better than store bought options. Let's take a look at 4 easy ways to whip up a nice creamy mayo everyone will love.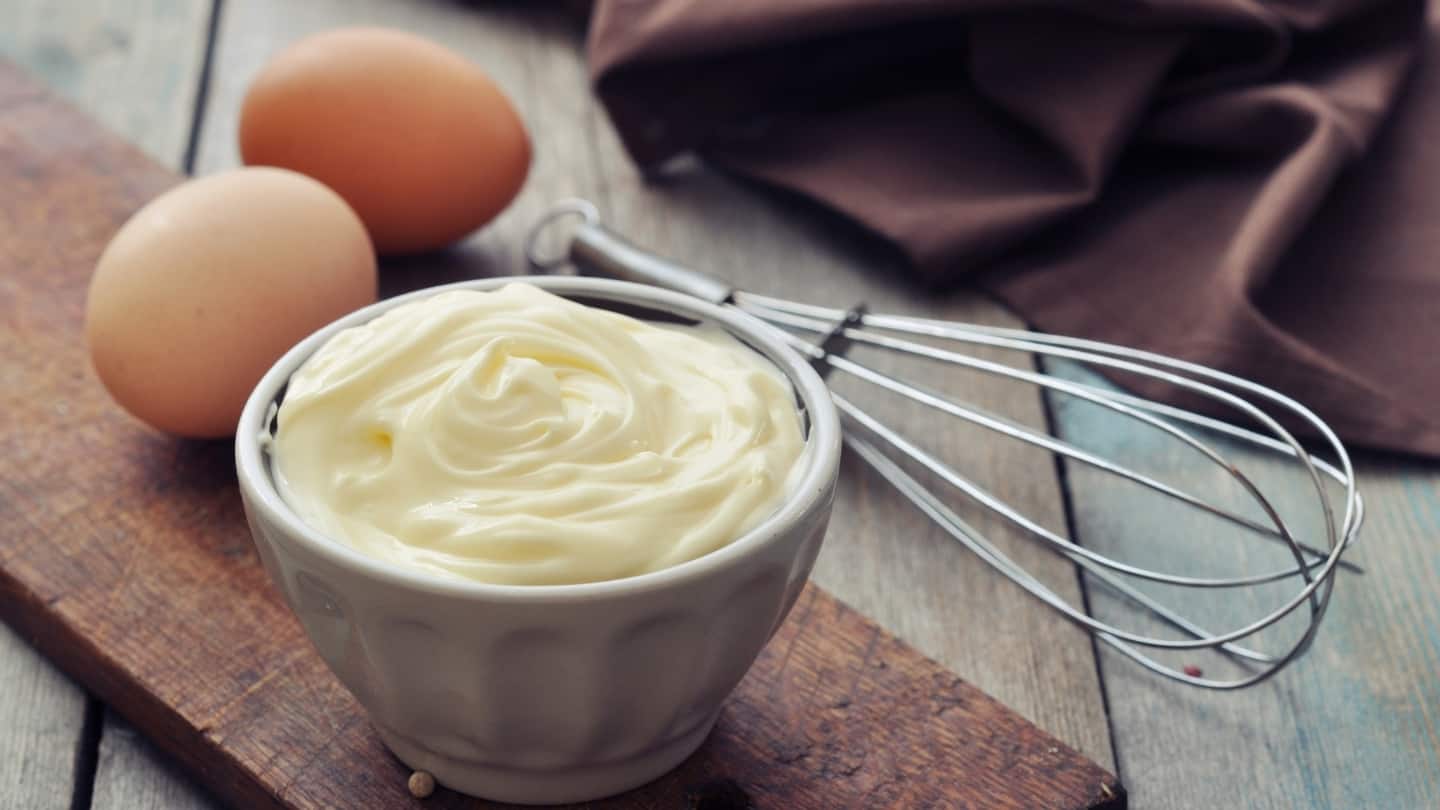 Blender (original recipe)
Place the egg, vinegar, mustard, and salt in the Blender
Blend on high for 10 seconds
Place the egg, vinegar, mustard, and salt in the blender
Place the egg, vinegar, mustard, and salt in the blender
Blend on high for 10 seconds
Blend for about 10 seconds, then reduce speed
Remove the plug in the lid and slowly pour the olive oil in the blender until gone
Blend until thick (approx. 30 seconds)
Refrigerate
Mayo will last 2-4 weeks
Immersion Blender (easiest method)
Crack the raw egg right into a mason jar - or a container with a wide enough opening to fit the immersion blender (stick blender).
Add vinegar, salt, and dry mustard.
Pour in light olive oil.
Let it sit long enough for the egg to settle on the bottom of the jar (under the oil)
Insert the immersion blender and push it to the bottom of the jar
Turn on the blender for 20 seconds or until the mayonnaise is close to the top of the jar.
Slowly start raising the immersion blender until you get the top and continue blending for a few more seconds
Make sure you get all the oil blended in the container.
Voila, thick and creamy mayonnaise!
Food Processor
Crack the egg into the small bowl of food processor and process for about 20 seconds
Add the vinegar, mustard, and salt and process for another 20 seconds
Slowly add tiny drops of oil to the food processor until about a quarter of the oil has been added
Continue to add the oil in a very thin stream until all the oil is blended.
Voila, thick and creamy mayonnaise!
With a Whisk (you will need some muscles)
Start by securing the base of your mixing bowl with a damp dishtowel and twist it into a rope, so it doesn't move around on you. Even better, find another set of hands to hold the bowl.
Whisk the egg, vinegar, mustard, and salt together well before adding any oil.
Very slowly, start adding small drops of oil at a time and whisk until the mixture begins to thicken.
Continue whisking and adding a steady stream of oil until the oil is used up.
It takes a minimum of 5 minutes of whisking to achieve a creamy smooth mayo.
Voila, thick and creamy mayonnaise!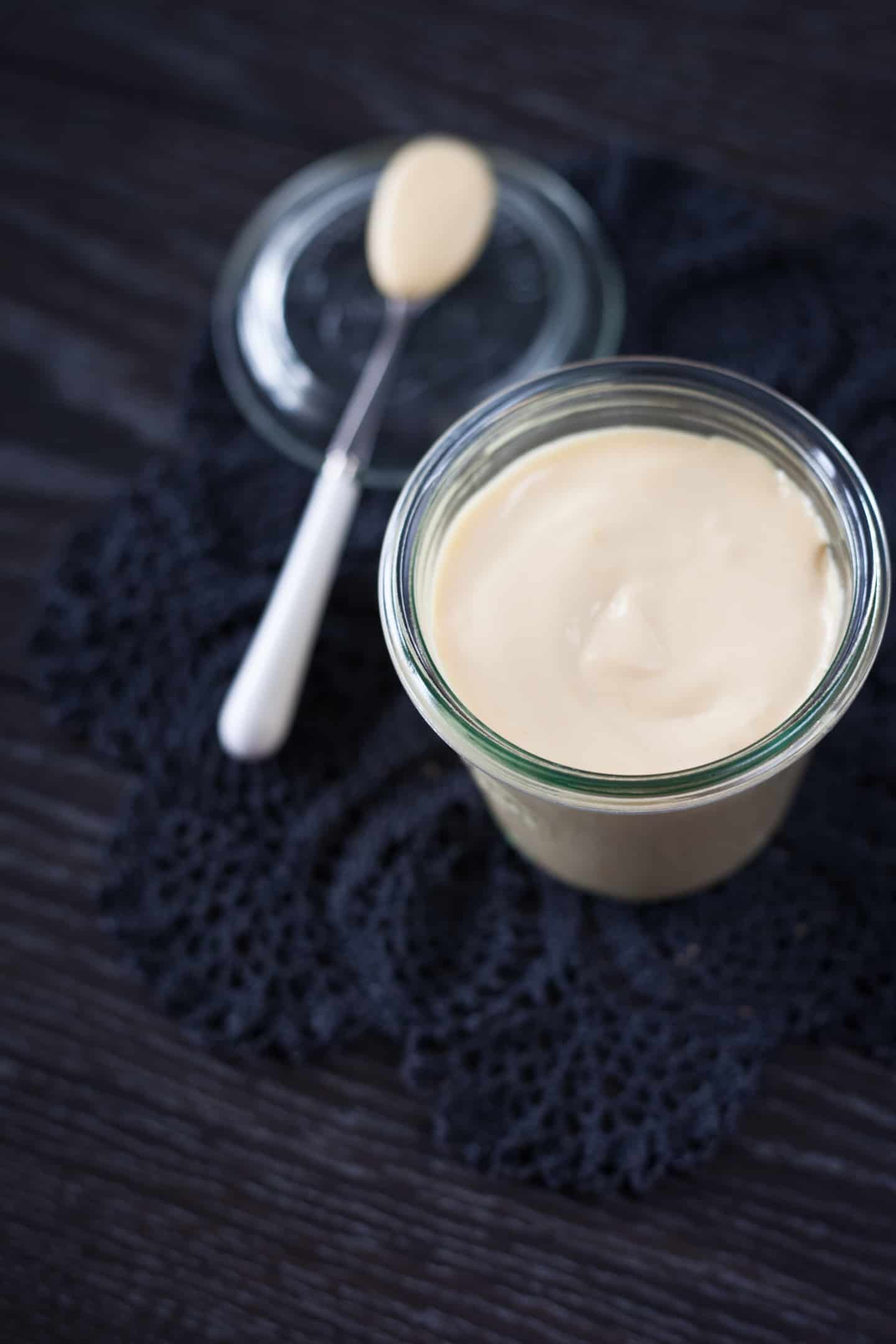 🥗 How to use use mayonnaise
Homemade mayonnaise takes your recipes to a different level and is so much better for you! Pass up the store brands like Duke's, Whole Foods, Kraft, Hellman's, Best Foods, Kewpie and make mayonnaise at home - you will never go back! Besides, homemade mayonnaise is made with top-quality ingredients such as raw eggs and oil, so we know it's fresh and healthy. Try out some of these fantastic hand-picked dinner recipes using homemade mayo, and you be the judge!
Spice up game day with these appetizer bites without all the fat. They are made with three ingredients, a head of cauliflower, half-cup of mayonnaise, ⅛ cup sriracha sauce, and an air fryer. So easy and tasty.
This low-carb buffalo chicken casserole is a delicious take on a popular buffalo chicken dip appetizer, and of course, the magical ingredient is homemade mayo. So Delish!
Devilled eggs are perfect for picnics, BBQs, potluck dinners, and all other types of food gatherings. There are so many variations on deviled eggs recipes, and these curried ones are one of my favorites.
This chicken salad wrap might be my new favorite summer food recipe - the chipotles give the perfect amount of smoky spiciness. It's light and (mostly) healthy, but it's super-flavorful at the same time.
This is seriously the best chicken salad ever. The lime juice and jalapeño give it the perfect zip, and the smoky bacon adds the final touch of flavoring.
How to Store
Fridge
Homemade mayonnaise will last in a sealed container in your fridge for up to a week. It could last longer based on the freshness of your eggs.
Freezer
Freezing mayonnaise is not recommended as it will separate, and the texture will be chunky.
Tips for Making Mayonnaise
This homemade mayo is classified as a base recipe, which means you can easily tweak this to your preferences, add flavors, and enjoy a wide variety of mayo combinations.
Eggs
Make sure the egg is at room temperature. If you forget to take one out of the fridge, place the egg in a bowl and fill it with hot water. Wait for 5 minutes, and it will be ready to use.
Always select eggs that are fresh, refrigerated, clean, and have no cracks on the shell.
If you are worried about using raw eggs, buy pasteurized eggs, or prefer, it's easy to pasteurize eggs at home. There are many articles about eating raw eggs and pasteurizing eggs; search online. I am fine using pasteurized eggs from the grocery store.
Neutral Oils
Regular or Light olive oil is clean and neutral in taste (flavorless), so it works best. Flavored oil is not recommended.
Extra virgin olive turns bitter when you use a food processor or blender, and the flavor is too overpowering.
For fresh, clean-tasting mayonnaise, use grapeseed oil, avocado oil, sunflower oil, canola oil, or walnut oil.
Avocado oil or light olive oil are considered heart-healthy fats and are now known to protect against heart disease.
You can also substitute half the olive in the recipe with any of the oils mentioned above.
Vinegar and Acid Substitutes
Options include white or wine vinegar for a more delicate taste or red or apple cider for a more distinct flavor. Most of us have white in our pantry.
Fresh lemon juice or lime juice adds an incredible tangy zest. Lemon juice is my preference.
You can use any combination of vinegar and lime or lemon juice.
Acids also help to stabilize the mayo.
Mustard
Mustard is the secret to making amazing homemade mayonnaise. It adds flavor and is helps with the emulsification process.
A good substitute is one teaspoon of yellow, grainy, or Dijon mustard. You can always add more if you like the taste. My preference is Dijon.