Have you ever thought about what happens to homeless youth?
Considered where they go?
Wondered how they live?
How they survive?
A new movie from Director Rotimi Rainwater and Executive Producer Elliott Broidy aims to tell you.
"Sugar" is inspired by real-life events and stars 90210's Shenae Grimes in the lead role. The purpose of the film is to educate people about homelessness in America.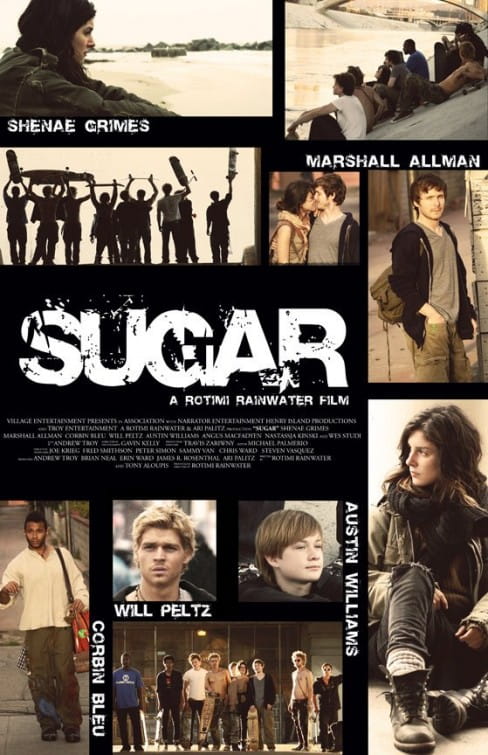 Storyline (from IMDb):
Based on true events, Sugar is the story of a young girl with a troubled past trying to survive on the streets of Venice Beach. Sugar suffers from PTSD after losing her entire family in a horrific car crash. She survives with her group of outcast friends on the streets of Venice Beach trying to find their own place in the world. Like so many homeless youth, Sugar is running from the pain of her past and will do anything to escape it. However with the help of Bishop, her counselor in the youth shelter, she is able to reconnect with her uncle who has been searching for her. Sugar's new world starts to crumble when forced to confront the demons she's run from for the last two years. Sugar is an all too common story of a troubled youth learning how to stop hiding, and to start healing.
I was very moved by the trailer, take a look for yourself.
"Sugar" movie trailer:
Keep an eye out for "Sugar" in theaters this fall.
Have you ever encountered a homeless person?
Join our newsletter!
Subscribe to get updates and great stuff via email including subscriber-only goodies like free printables and giveaways.