Note: This recipe has been updated with much better pictures and quantities for making a whole jar of seasoning as opposed to just a couple of tbsps. You can view the new recipe here: Homemade Taco Seasoning Recipe.
We love tacos.
Love. Them.
Beef tacos, chicken tacos, steak tacos, you name it.
But as much as it makes tacos taste great, I loathe buying pre-packaged taco seasoning mix
.  First of all there are ingredients in there I don't recognize. Second, the ingredients I do recognize I have sitting right in my cabinet.
So I have spent the summer trying different taco seasoning recipes that I found on the web, and finally, FINALLY I found one that will forever be "our" taco seasoning recipe.
It was SO GOOD in both the beef tacos and chicken tacos I made last night.
Make sure you have some empty (washed) old spice jars handy or you can pick up some of these cute spice jars with chalkboard labels to make it easy to store your taco seasoning.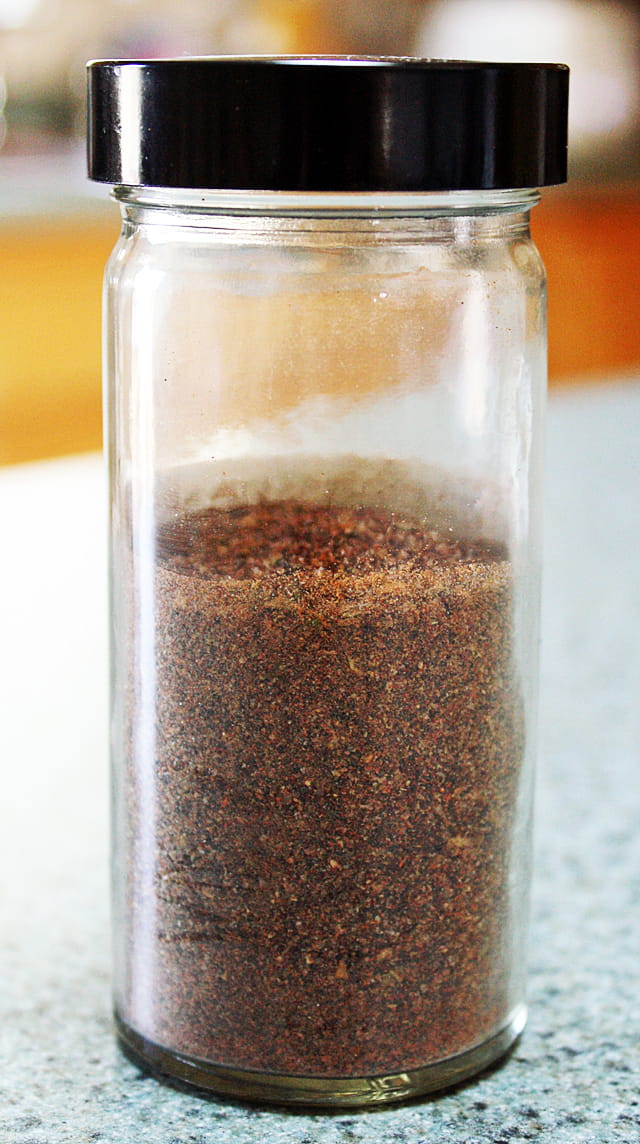 Without further ado: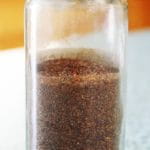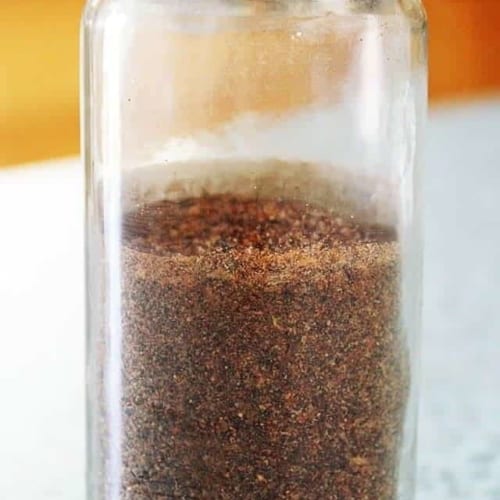 Print Recipe
The best taco seasoning recipe ever
Ingredients
1

tablespoon

chili powder

1/4

teaspoon

garlic powder

1/4

teaspoon

onion powder

1/4

teaspoon

crushed red pepper flakes

1/4

teaspoon

dried oregano

1/2

teaspoon

paprika

1 1/2

teaspoons

ground cumin

1

teaspoon

sea salt

1

teaspoon

black pepper
Instructions
In a small bowl, mix together chili powder, garlic powder, onion powder, red pepper flakes, oregano, paprika, cumin, salt and pepper. Store in an airtight container. Season to taste.
Notes
I like to make 3 or 4 times what the recipe calls for so I can season to taste and save some in a jar for next time.
For 1lb of ground beef, I added 2 TBSP of the taco seasoning mix and it was just the right amount of flavor and kick.
You can get taco seasoning ingredients
in bulk on Amazon, they even have organic taco seasoning ingredients
!