Don't get stuck at the meat counter without knowing the best beef cut for roast beef! It's important to understand the variety of quality beef cuts available to give you the best flavor at the right price.
Some beef cuts are leaner (bottom round roast), less expensive, and benefit from cooking low and slow for long periods. While premium cuts of beef like prime rib roast have lots of marbling throughout and are easier and more forgiving to cook.
Each has its signature flavor, marbling, price, and optimal cooking method from rib eye, rump roast, tenderloin, and chuck roast.
Let's dive into the BEST beef cuts for roast beef and why they're the best.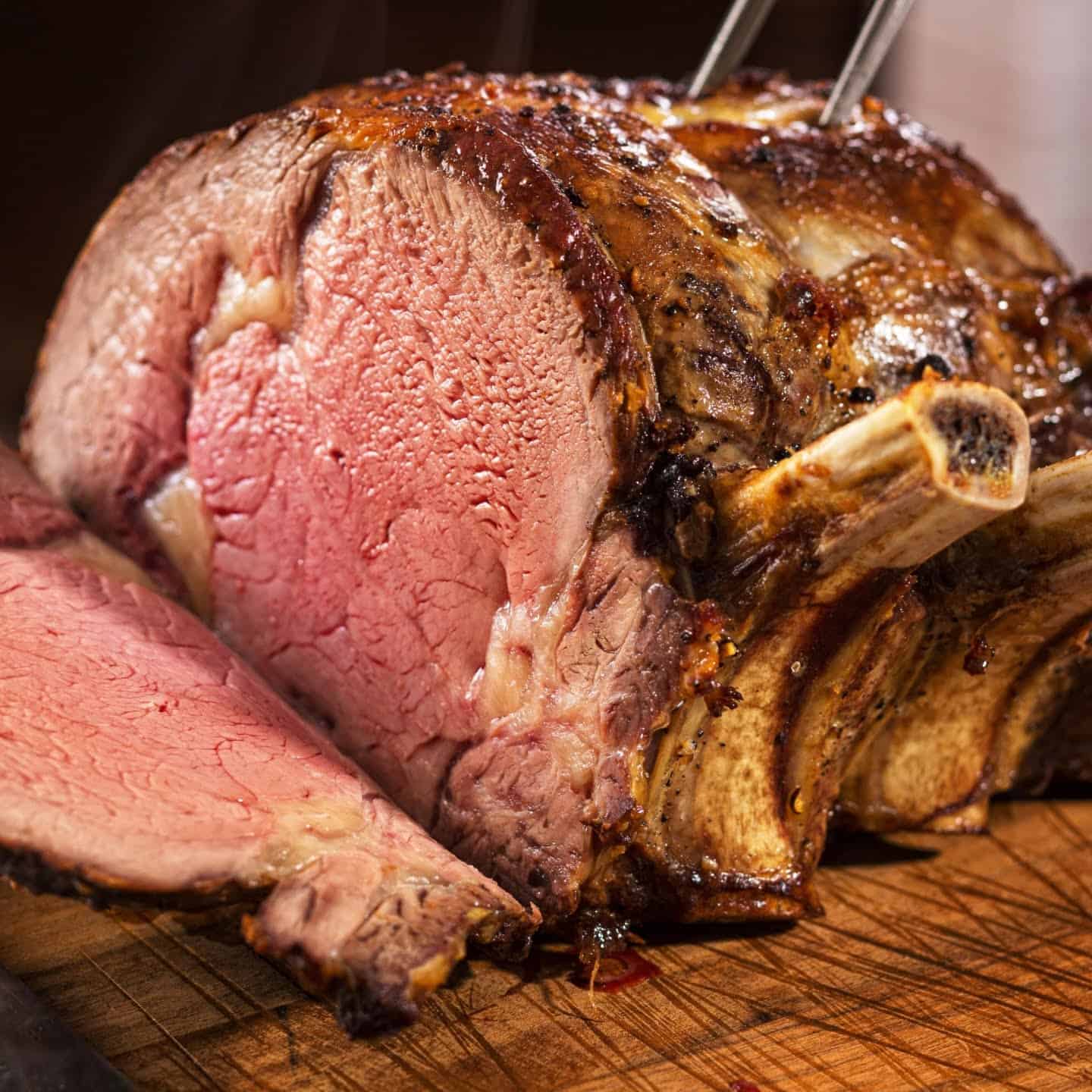 Contents
Quick Reference
Quickly reference the best beef cuts for roast beef!
Best Premium Cuts
Drool-worthy holiday cuts in the $20 per pound range.
tenderloin roast (loin primal)
standing rib roast (rib primal)
ribeye roast (rib primal)
petite chuck tender roast (chuck primal)
Best Mid-Range Cuts
Perfect balance between marbling (fat), flavor, and price (around $10 per pound).
strip roast, new york strip roast (loin primal)
cross rib roast (chuck primal)
chuck roll roast (chuck primal)
shoulder clod roast (chuck primal)
tri-tip roast (sirloin primal)
Best Inexpensive Cuts
These lean, inexpensive cuts of beef are a fantastic way to feed a family and are ideally suited for thinly sliced roast beef when cooked properly—typically starting around $5 per pound.
sirloin roast (sirloin primal)
ball tip roast (sirloin primal)
rump roast (round primal)
bottom round roast (round primal)
top round roast (round primal)
eye of round roast (round primal)
Top Roast Beef Cuts Explained
With so many delicious cuts of meat sitting on the butcher's counter to choose from, it can seem overwhelming to select the perfect roast. Below, I'll explain the best cuts that fit your budget!
Best Premium Cuts Explained
These premium cuts are packed with rich beefy flavor, deep marbling and are extremely tender. However, they are expensive and best reserved for special events and holiday meals.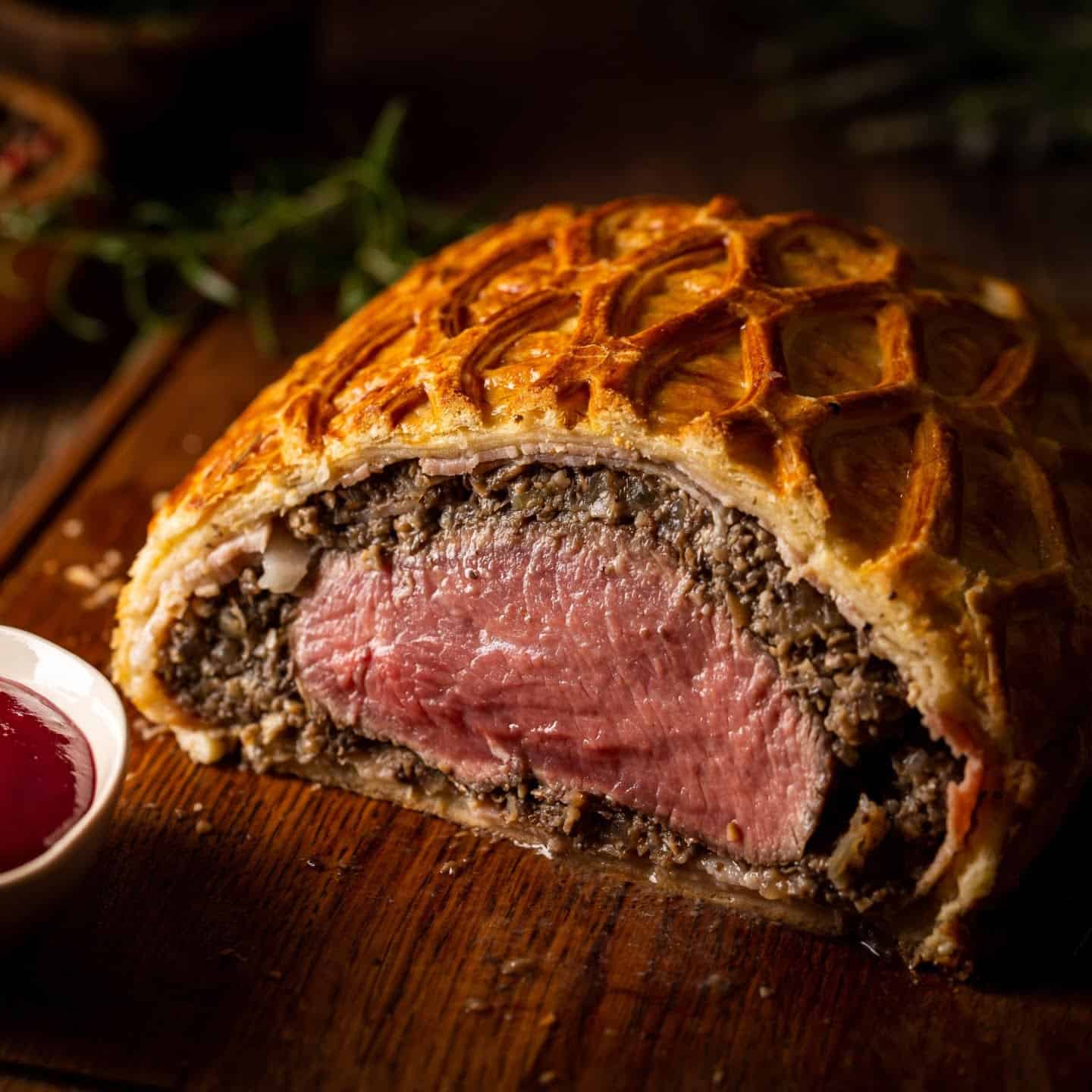 Tenderloin Roast
Tenderloin is the crème de la crème of all beef roasts and is situated under the spine without any fat content. It's pure, delicious lean meat that is always juicy and tender however you cook it.
most expensive cut of beef ($20+ per pound)
ideal for special occasions like holidays and valentines
easy to roast and very forgiving
Standing Rib Roast (Prime Rib)
Highly regarded as one of the best roasts in the world and is commonly referred to as prime rib roast. This beef cut boasts a nearly perfect balance between marbling (fat) and comes with an unparalleled beefy flavor.
expensive cut for roast beef ($20+ per pound)
bone-in with 2-7 ribs (pay more for less meat)
classic holiday cut that feeds a crowd
Ribeye Roast
The ribeye is considered one of the best cuts of beef and comes with a higher price tag than other cuts - and for a good reason!
It's very well-marbled, meaning it becomes incredibly tender and juicy, bursting with flavor, and is perfect for frying or roasting. If you're looking for something special to treat your family or for an event, ribeye is an excellent choice if you're not bothered by the price.
boneless version of standing rib roast (prime rib)
similar pricing but more meat as a result of no bones
slightly less flavorful due to less fat and no bones
Petite Chuck Tender Roast
This unknown cut of beef is the second most tender after the tenderloin. Also known as butcher's steak, shoulder tender, and bistro filet, this beef cut is considered lean, flavorful, and more affordable version of tenderloin.
incredibly tender and about half the price of tenderloin
lean with well-balanced flavor
a lovely option for date night (2 people)
Best Mid-Range Cuts Explained
These mid-ranged beef cuts are balanced in flavor, marbling, and price. Making them fun to cook, delicious, and the perfect weekend treat.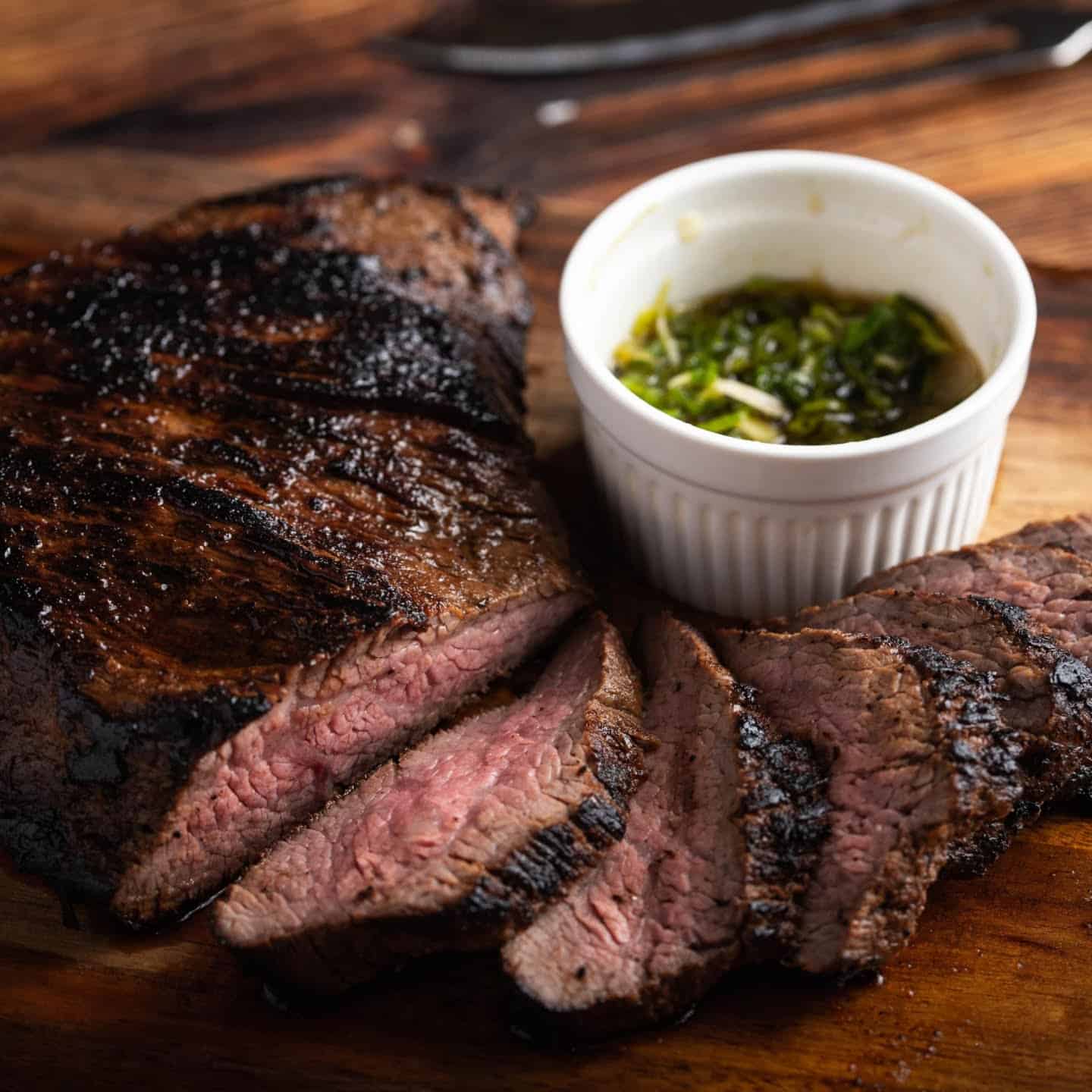 Strip Roast (New York Strip Roast)
Strip Roast or New York strip roast is a fantastic mid-range cut for roast beef. This delicious cut of meat is a leaner and less expensive version of the standing rib (prime rib).
fantastic mid-range roast typically around $10+ per pound
leaner than premium roasts but holds its own
rising in popularity thanks to its balanced flavor, fat, and price
Cross Rib Roast
This roast is often called shoulder roast, arm roast, and even chuck roast and comes from the chuck primal cut. As we move through mid-range cuts, we'll slowly transition from high-heat cooking to low-heat cooking methods.
lean cut that favors low heat slow cooking like pot roast
loaded with rich beefy flavor
tougher meat when cooked on high-heat
Chuck Roll Roast
Chuck roast is located on the cow's shoulder and is commonly used to make burgers because of the high-fat content ratio to meat, resulting in juicy, flavorful burgers. Still, it also makes a succulent beef stew a perfect pot roast.
Chuck is one of the best beef cuts for quality of marbling and price. When slow roasting this flavorful beef cut, you can expect very tender meat that falls apart and melts in your mouth, and it's an inexpensive cut, meaning it's perfect for families on a budget.
large boneless roast
mix of tender and tough
produces smaller roasts like chuck eye roast and chuck under blade
Shoulder Clod Roast
Clod roasts are also known for their rich beefy flavor. This larger cut often makes up a top blade, shoulder center, and shoulder tender.
beefier than chuck roll roast
larger roast may require breaking it down
easier to slice thinly
Tri-Tip Roast
A typical tri tip is only 2 pounds (mini beef brisket) and from the bottom tip of the sirloin. This roast is easy to recognize, thanks to its triangular shape. Rich in meaty flavor, boneless, and relatively tender.
smaller roast averaging 2 pounds
growing in popularity, thanks to its price and flavor
often referred to as California's cut or Santa Maria Steak
Tri-Tip Recipes:
Best Inexpensive Cuts Explained
These inexpensive cuts are lean, tough cuts perfect for oven roasting at low heat. Sliced thinly, these cuts make great deli roast beef. Cooked properly, you can create some fantastic dinners with these inexpensive cuts.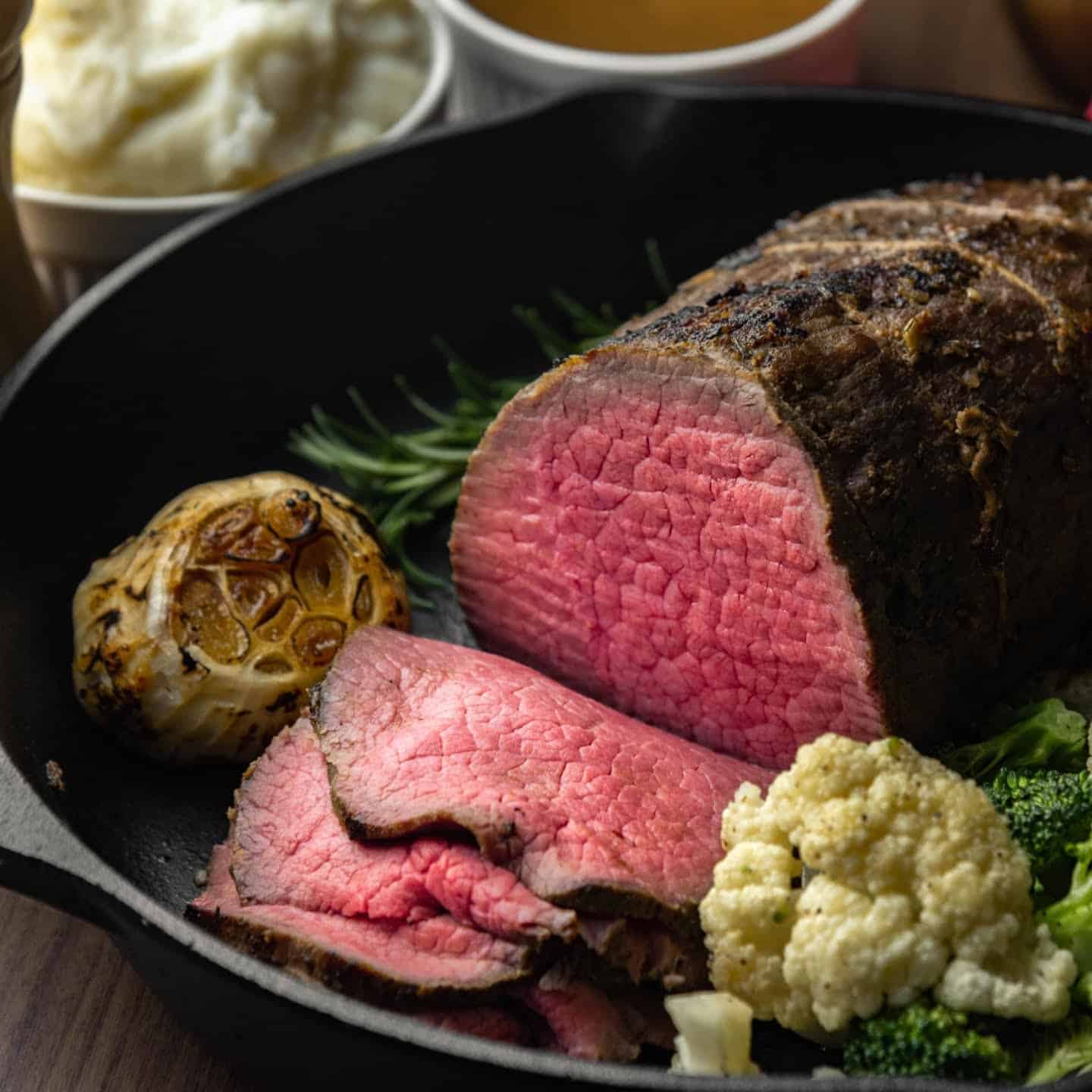 Sirloin Tip Roast
The sirloin tip roast doesn't contain any marbling but still yields tons of flavor and is perfect for slow cooking. This lean roast will cost a little bit more than other beef cuts because it is a lean cut, but it's definitely worth its price tag for the amount of flavor it yields.
firmer roast that can be tricky to cook
lean with minimal fat
viable option for roast beef
Ball Tip Roast
This roast is similar in size to the tri tip roast mentioned above. However, unlike the tri tip, this roast has less marbling and tends to be less juicy if cooked past medium-rare.
smaller roast ideal for 2-4 people
great roast for marinades
can be tricky to carve
Rump Roast
Rump roasts, while inexpensive, are extremely popular and economical for a large family. You can magically transfer this lean cut into a fantastic meal when seasoned and cooked low and slow.
cook low and slow for fantastic results
large enough to ensure adequate leftovers
easy to slice thin for roast beef
Bottom Round Roast
This cut checks all the boxes if you're looking for deli roast beef. Tougher roasts tend to offer the exact characteristics required for perfect roast beef. This classic beef roast is lean, flavorful, inexpensive, and easy to carve thinly.
perfectly suited for deli roast beef
cook low and slow for best results
fantastic option for leftover roast beef recipes
Eye of Round Roast
Eye of round is a fantastic option for thinly sliced roast beef. While not suited to high-temperature cooking, the eye of round is perfect slow-cooked and oven-roasted. As with most lean cuts, slicing thin makes it easier to eat.
great backup option for roast beef
easy to slice thinly
cook low and slow for best results
How does grading affect beef?
Grading beef is all about identifying the quality of the meat. Governed by the USDA, the most widely used grades are Prime, Choice, and Select.
USDA Prime
Prime beef is the highest grade, contains significant marbling with 8-13% fat, and comes from young cattle. Roughly 2% of beef is graded Prime.
USDA Choice
Choice beef is mid-grade beef, contains well-marbled beef with 4-10% fat, and comes from young cattle.
USDA Select
Select beef is the lowest consumer grade and is easily found in grocery stores. Choice beef contains slight marbling with 2-4% fat, significantly less than prime cuts.
Why Grading is Important
When selecting a roast, pay attention to the roast's grade. In some cases, a prime strip roast (more marbling) will produce better results than a choice rib eye roast (less marbling).
I routinely find inexpensive to mid-range USDA Prime roasts that deliver fantastic value compared to premium USDA choice and select roasts. Grade makes a difference!
Where to buy the best roasts?
From bulk stores like Costco, Sam's Club, Walmart, and HEB to your local butcher and even online options. Where can you find the best roasts?
Local Butcher
If you're lucky enough to have a butcher in your neighborhood, you're sure to find high-quality roasts at reasonable prices. Click here to find butchers near you!
Grocery Stores
If a local butcher isn't an option, your next best options are Costco, Sam's Club, Walmart, and HEB. Most of these stores will have newsletters and sales that help a lot.
Ordering Meat Online
A fast-growing industry that offers a wide selection, reasonable prices, and perfectly fits anyone with a busy lifestyle.
Crowd Cow - Get $100 of Free Meat, plus Free Shipping.
ButcherBox - Get 1 pack of 100% grass-fed ground beef.
Perdue Farms - Panorama Organic Grass-fed Tri-Tip Roast
If you're looking for the best beef and specifically the best prime roasts, ordering meat online may be your best option. You'll pay a premium for organic grass-fed beef without antibiotics or hormones.
Beef is expensive! Read how to save money on beef and compare trending beef prices.
Delicious Roast Beef Recipes
Here are my two favorite every day roast beef recipes. Not only do these roast make an amazing dinner, they make even better leftovers.
Related Cooking How-tos
If you're new to cooking, roasting, or slow cooking, you'll find these cooking how-tos invaluable.