Thin steak is quick-cooking and often more flavorful than thicker cuts. It's also more affordable and easier to portion, making it a great option for busy weeknights or large gatherings.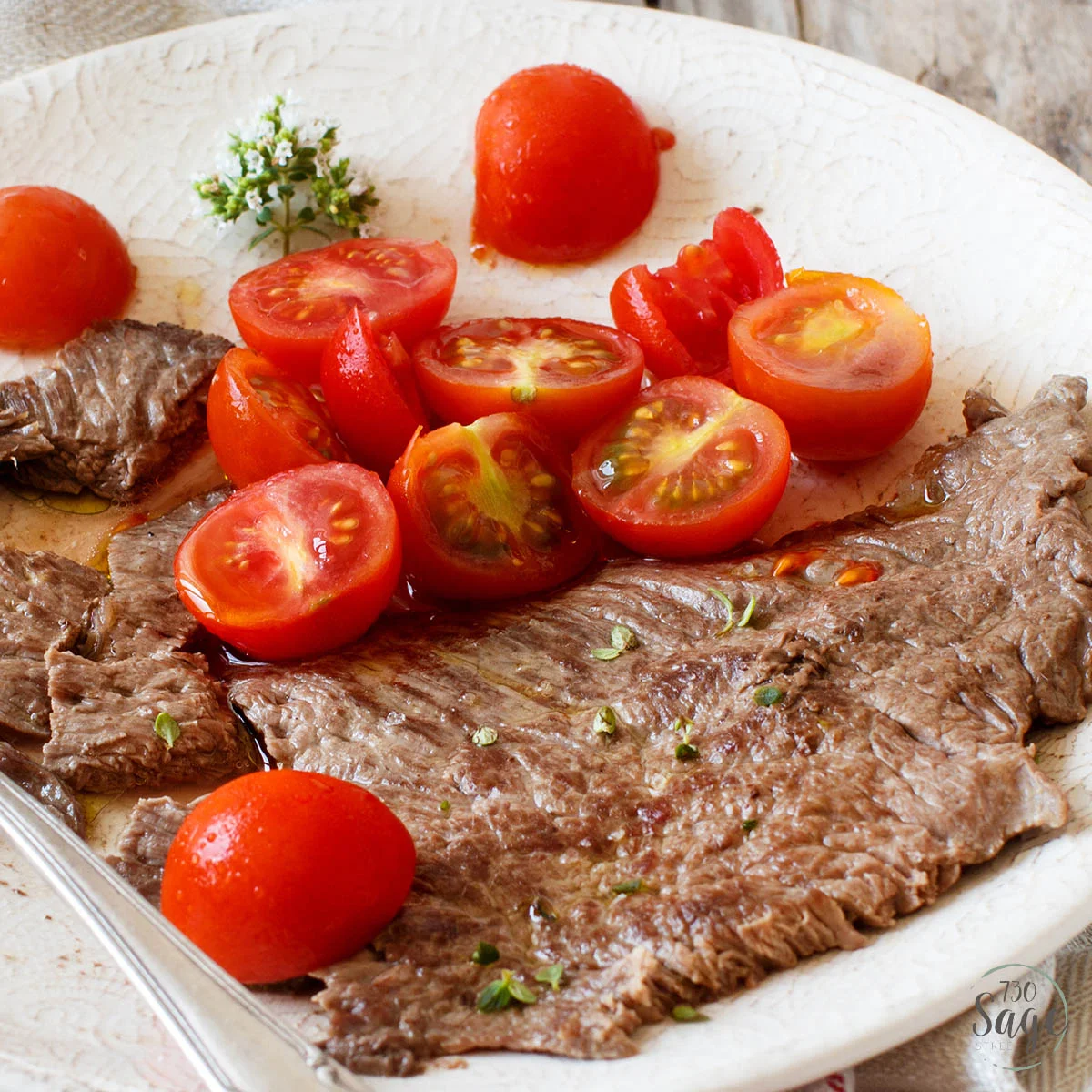 In this article, we'll be showcasing 20 delicious thin steak recipes that are sure to impress. From classic steak fajitas to hearty steak sandwiches, we've got you covered. So, fire up the grill, preheat the oven, or heat up the pan, and let's get cooking!
What Kind Of Steak Is Thin?
Thin steaks are typically cuts of meat that are sliced thinly, usually less than 1 inch in thickness. Examples of thin steaks include flank steak, sirloin, hanger steak, skirt steak, and petite tender.
What Is The Best Way To Cook Thin Steak?
Here are a few popular methods:
Pan-frying: This is a quick and easy method that involves cooking the steak in a hot pan with a small amount of oil until it's browned on both sides.
Grilling: Thin steaks can be grilled over high heat for a few minutes on each side, until they reach the desired level of doneness.
Broiling: This method involves cooking the steak under the broiler, which is a heating element in the oven. Broiling can produce a crispy, caramelized exterior and juicy interior.
Searing: This involves cooking the steak in a hot pan for a few minutes on each side, then finishing it in the oven to reach the desired level of doneness.
What Are Thin Steaks Good For?
Thin steaks are perfect for dishes that require a tender, juicy and flavorful meat, such as fajitas, stir-fries, tacos, sandwiches, and more.
20 Best Thin Steak Recipes
Here is a list of 20 Thin Steak Recipes you need to try: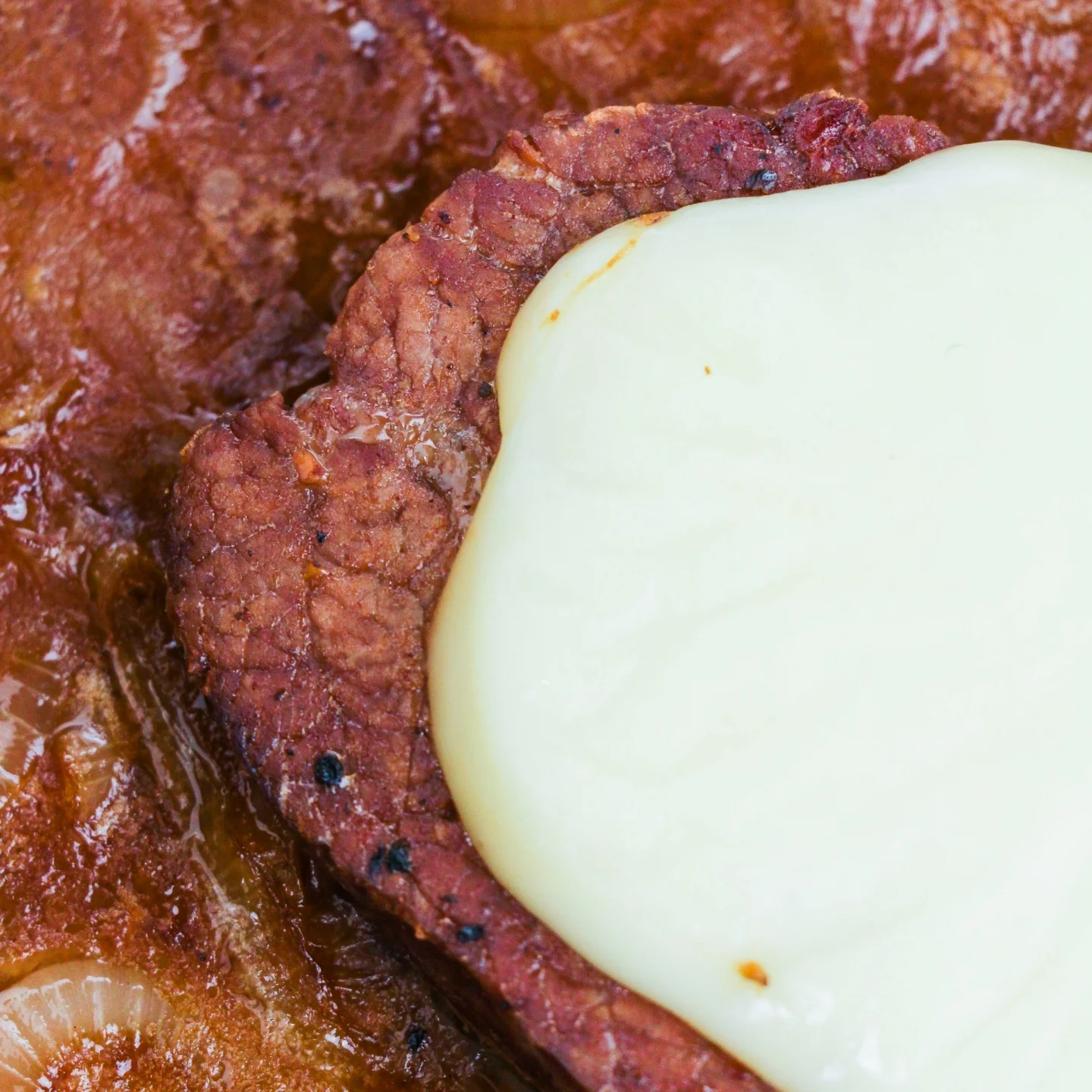 This delicious and easy-to-follow recipe features thin steaks seasoned with herbs de Provence, salt, and pepper, seared to perfection in a large skillet, and topped with gooey melted mozzarella cheese. The steaks are served with a rich and flavorful onion and balsamic gravy that's made by sautéing onions in a mixture of oil, butter, broth, and vinegar and thickening the sauce with cornstarch or arrowroot (or heavy cream for a non-keto option).
A meat basher can be used to tenderize the steak if it's slightly thick and has lots of fatty veins. This dish is sure to impress your friends and family and is a great way to elevate a simple thin steak into a gourmet meal.
This Garlic Butter Steak and Potatoes Skillet recipe features thin, tender slices of flank steak that are marinated in a mixture of soy sauce, olive oil, hot sauce, and pepper for bold and flavorful taste. The baby yellow potatoes are cooked to perfection in a mixture of olive oil and butter and make the perfect side dish to the thin steaks.
The steaks and potatoes are then cooked together in a large skillet with garlic, red chili pepper flakes, and fresh herbs, resulting in a delicious and satisfying meal. Serve it with a sprinkle of parmesan cheese over the potatoes for an extra burst of flavor.
This Milanesa recipe is a delicious and classic dish from South America that is sure to impress your friends and family. The thin slices of top round steak are tenderized to ⅛-inch thickness, then coated in a mixture of flour, beaten eggs, and seasoned breadcrumbs before being fried to a golden brown. The result is a crispy and flavorful steak that is perfect for serving with rice, beans, and a salad.
This Sizzle Steak recipe is a quick and easy dinner option that is packed with flavor. The thinly sliced beef is marinated in a mixture of soy sauce, vegetable oil, lemon juice, Worcestershire sauce, dried basil, garlic powder, black pepper, and hot sauce for a delicious and juicy steak. The steak is then seared quickly in a hot pan to create a tender and juicy steak in just minutes.
With a total time of just 25 minutes, this recipe is perfect for busy weeknights. Serve it with your favorite sides and garnish with fresh chopped parsley for an extra burst of flavor.
The Garlic Butter Brazilian Steak is a delicious and flavorful dish that is sure to impress. The skirt steak is seasoned with salt and pepper, then seared in a hot skillet until it's medium rare or cooked to your desired doneness. The garlic butter sauce is made by melting butter in a skillet with minced garlic, then salt to taste, creating a golden and flavorful sauce.
To make sure the steak is tender, be sure to cut it against the grain. And, if you prefer a more garlicky flavor, feel free to use the full 6 teaspoons of minced garlic. Serve the steak with the garlic butter sauce spooned or poured over the top and garnished with parsley for a delicious and satisfying meal that takes only 15 minutes to make.
This Carne Ammuddicata Recipe is a classic Italian dish passed down through generations in my family. Originating from the Calabrian region, this dish is made with thinly sliced bottom eye round beef, breaded and pan-fried to golden perfection.
The meat is lightly seasoned and coated in a mixture of seasoned bread crumbs, grated Parmesan cheese, garlic, salt, pepper, and chopped parsley before being dipped in beaten eggs and fried to crispy perfection. The thin slices of steak ensure that every bite is juicy and tender.
Serve this delicious Carne Ammuddicata with a side of Italian red sauce and fresh greens for a complete meal. You can even add it to an Italian steak sandwich with some homemade Italian bread for an extra treat.
This Mongolian beef recipe is a takeout favorite that's now easy to make in the comfort of your own home. Thin slices of flank steak are coated in a mixture of cornstarch and salt, then seared until crispy in a hot pan. A delicious sweet and savory sauce is made with garlic, ginger, sesame oil, soy sauce, water, and dark brown sugar. The steak and green onions are then tossed in the sauce to create a dish that's sure to satisfy. Serve it over rice for a complete meal.
The Mexican-seasoned steaks are a delicious and healthy meal option that is packed with flavor. To make this dish, start by combining all the dry seasonings in a small mixing bowl, including ancho chili powder, chipotle chili powder, garlic powder, onion powder, dried oregano, paprika, cumin, salt, coriander, pepper, and cinnamon.
Next, take the thinly sliced round steaks and dust them evenly on both sides with the seasoning blend. Heat a cast iron skillet over medium-high heat and add canola oil. Allow the oil to heat until it runs quickly in the pan and begins to shimmer.
Sear the steaks in batches to avoid crowding the pan, cooking for 1-2 minutes on each side. Once the steaks are seared, allow them to rest on a serving platter and tent with foil for 5 minutes before serving.
This beef with broccoli recipe is a classic Chinese dish that features thin slices of beef that are marinated and stir-fried with fresh broccoli florets. The beef is coated in a mixture of soy sauce, sesame oil, and cornstarch before being cooked to perfection in a wok or large skillet. The sauce is made with a mixture of beef or chicken stock, rice wine, oyster sauce, and cornstarch and is added to the pan towards the end of cooking, creating a flavorful and thick glaze.
The dish is easy to make, ready in less than 20 minutes, and is a great alternative to takeout. Serve the beef with broccoli over rice and garnish with sliced green onions for a delicious and healthy meal.
Thinly Sliced Beef with Sukiyaki Sauce is a flavorful dish made with ribeye steak, Kikkoman® Sukiyaki Sauce, green onion, and sesame seeds. The steak is seared in a hot cast-iron pan with sesame oil, then simmered in the sukiyaki sauce and green onion for 2 minutes. Serve the beef hot over jasmine rice and garnish with toasted sesame seeds. The dish serves 2 and takes only 12 minutes to prepare.
Beef Bulgogi is a Korean dish made with thinly sliced beef that's marinated in a sweet and garlicky sauce. The dish is often served with Banchan (Korean sides) at restaurants. To make the dish, thinly slice the beef and place it in a large mixing bowl. Next, mix together the Bulgogi sauce ingredients (granulated sugar, apple cider vinegar, Korean BBQ sauce, soy sauce, water, garlic, black pepper, onion, and sesame oil) and toss to coat the beef.
Marinate for 24 hours. Then, heat a pan or griddle over high heat and cook the meat for about 5 minutes per batch. Serve the bulgogi beef on a platter with rice on the side.
This recipe features thin-sliced steak that is rolled up with a mixture of fresh vegetables and seasoned to perfection. The star of the dish is the balsamic glaze, which is made by simmering together balsamic vinegar, red wine, brown sugar, garlic, rosemary, and spices to create a sweet and savory sauce. The glaze is then poured over the finished steak rolls for a delicious and nutritious meal that is sure to impress.
The steak is lightly seasoned with olive oil, salt, pepper, and chopped rosemary before being rolled up with strips of red and green bell peppers, zucchini, onion, and mushrooms. The rolls are then seared in a hot skillet until browned and cooked to your desired doneness.
When it comes to choosing a cut of steak for this recipe, it is important to select one that is long and thin to make rolling easier. Sirloin steak is a great choice, but you can use any cut that you prefer.
Philly Cheesesteak, a mouth-watering combination of thinly sliced ribeye steak, caramelized onions, sautéed bell peppers, and melted provolone cheese, all piled high on a fresh, garlic butter-toasted hoagie roll. This classic sandwich is made easy, ready in under 30 minutes! The steak is seasoned with salt and pepper and cooked until juicy and tender, while the veggies are sautéed to perfection. The Hoagie rolls are toasted to perfection with a garlic butter spread, making a perfect vessel for the juicy filling.
Looking for a delicious and healthy meal that combines the flavors of juicy grilled steak with fresh greens and creamy blue cheese? Then look no further than this Black and Blue Steak Salad! Made with thin slices of top sirloin steak marinated in Worcestershire sauce, salt, and pepper, this dish is packed with flavor and nutrition.
Simply grill the steak to your desired doneness, then top a bed of mixed greens with burst cherry tomatoes, sliced avocado, thinly sliced red onion, and blue cheese crumbles. Serve with your favorite dressing for a delicious and satisfying meal that is sure to impress.
To make this dish, start by cooking the rotini noodles according to the package instructions. Then, brush the steaks with oil and season them with Montreal steak spices before cooking to your desired doneness in a large non-stick skillet. While the steaks are cooking, prepare the sauce by combining melted butter, garlic puree, heavy cream, salt, and pepper in the same skillet. Let the sauce boil for a few minutes to thicken before adding the cooked noodles and shredded parmesan cheese.
When everything is ready, slice the steaks and serve the pasta topped with the steaks. Serve and enjoy this delicious and easy dinner recipe!
Note: If you prefer a thinner steak, try using thin-sliced eye of round steak for this recipe.
Steak Pinwheels are made with thin slices of flank steak, wrapped in salty prosciutto and gooey provolone. Seasoned with salt and pepper, these pinwheels are seared to perfection on a hot grill, giving them a crispy exterior and juicy interior. Perfect for a special occasion or just a weeknight dinner, Steak Pinwheels are sure to impress!
Indulge in the flavors of classic beef Wellington in a convenient turnover form, filled with tender thin slices of sirloin, prosciutto, sautéed mushrooms, and onions, seasoned with thyme and dijon mustard. Each flaky puff pastry bite is served with a sweet chili wine sauce, making this dish the perfect appetizer or main course.
Thin slices of sirloin and prosciutto provide a delicious and tender texture, while the sautéed mushrooms and onions, thyme, and dijon mustard give the filling a rich, savory flavor. The sweet chili wine sauce adds a touch of sweetness and spice, making this recipe a standout choice for any occasion.
Mexican Street Tacos are an absolute crowd-pleaser, and for good reason! The secret to the BEST tacos lies in the cut of beef: diezmillo steak. Thinly sliced and cooked to perfection with salt, chicken bouillon, and sautéed onions with soy sauce, these tacos are sure to impress. Serve with warm corn tortillas and garnish with cilantro and onion for the ultimate street taco experience.
Satisfy your hunger with this steak and onion grilled cheese sandwich. Juicy slices of eye round steak, caramelized onions, and sharp white cheddar cheese are layered between two slices of Italian bread and grilled to perfection. With just a few simple ingredients, you can enjoy a delicious meal in no time. So, preheat your cooking pan, season the steak, and start grilling!
Steak Fajita Rolls are a flavorful and delicious twist on the classic fajitas. This recipe starts with thinly sliced flank steak seasoned with chili powder, paprika, cumin, garlic powder, salt, and pepper. Sauteed onions and bell peppers are then added to the center of the steak, followed by a layer of melted Monterey Jack cheese.
The steak is tightly rolled up, secured with toothpicks, and baked in the oven until cooked to your desired temperature. The end result is a juicy, cheesy, and satisfying roll packed with Tex-Mex flavors.
FAQs
How Do You Make Thin Steak Taste Good?
To make thin steak taste great, season with salt and pepper before cooking. Quick-cooking methods like pan-frying or grilling over high heat are ideal. Marinating in acidic or flavorful liquids to enhance taste.
How Do You Make Thin Steaks Tender?
Thin steaks can be made tender by marinating them in a tenderizing marinade, cooking them quickly over high heat to prevent toughness, and slicing against the grain to ensure tenderness.
How Do You Make Thin Steaks Not Tough?
Thin steaks can become tough if they are overcooked or cooked on high heat without being marinated. To avoid tough steaks, it's important to choose a tender cut like sirloin or flank steak. Marinating the steak for at least 30 minutes to add moisture and flavor, and cook over medium heat until just slightly pink in the center. Resting the steak after cooking also helps to keep it tender.