Spell your name workout fitness activity printable for kids. Your kids will get a workout without realizing it when you make fitness into a fun game.
Contents
💭 Quick Tips
This can be done in a classroom, homeschool environment, or just with one child at a time. I also recommend checking out the simon says workout for Kids.
Use a dry erase board and have them write out their full name before doing the activity.
You can also use this with spelling lists and other important words you want your kids to learn to spell. Educational and good for healthy bodies, this activity really is a win-win.
You can use a single large dry erase board or buy these small ones only $6 each. And the best thing is that the kids will think it's just fun, so you probably won't get a single argument from them.
You can use this with individual kids or even at parties or in a classroom environment. A school district is even using this printable in their physical education program! I'd love to hear how you use it.
Spell your name workout for Kids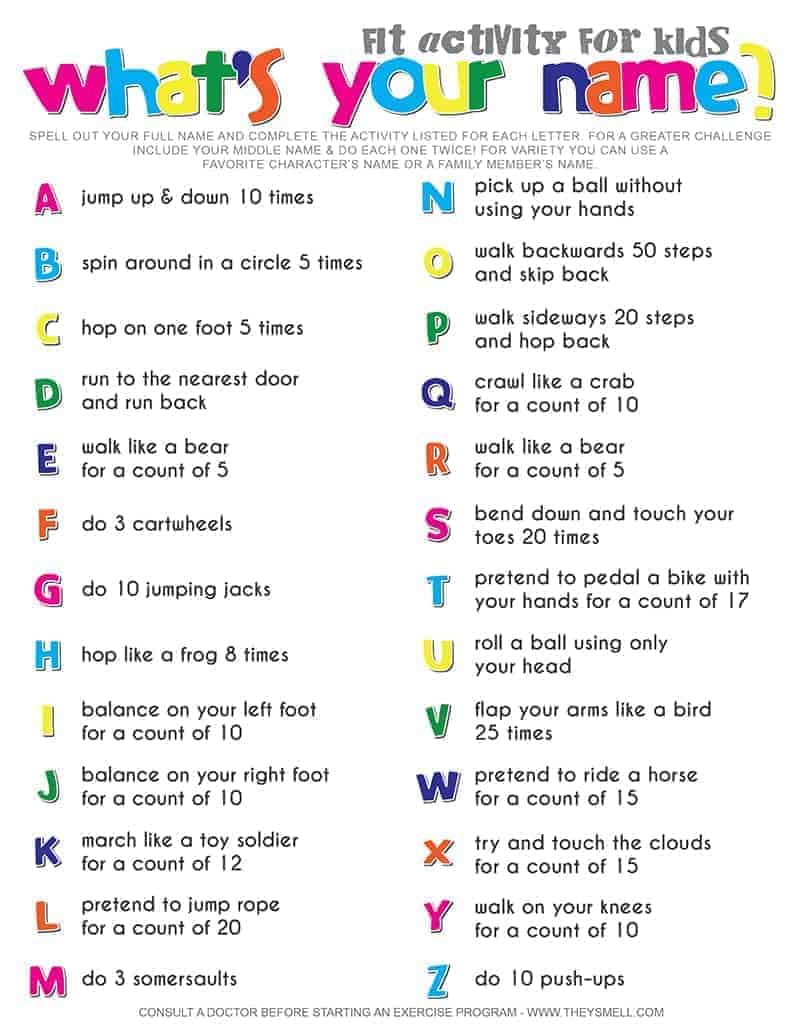 Spell your name work out Beginners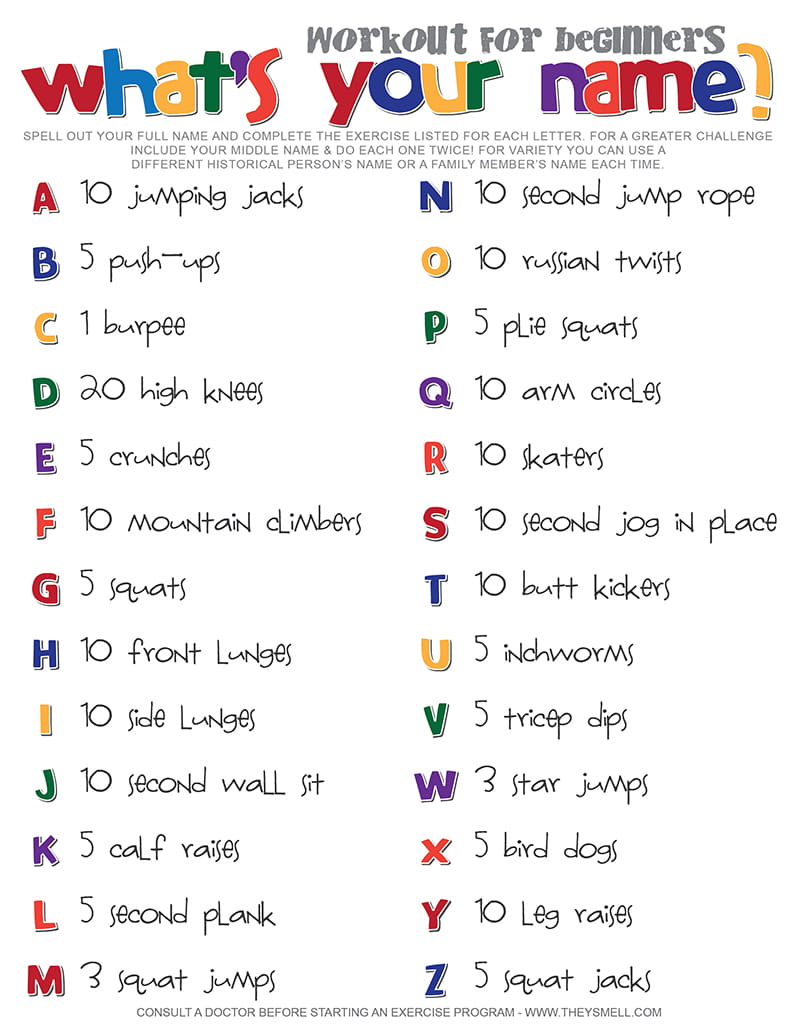 Spell your name work out Advanced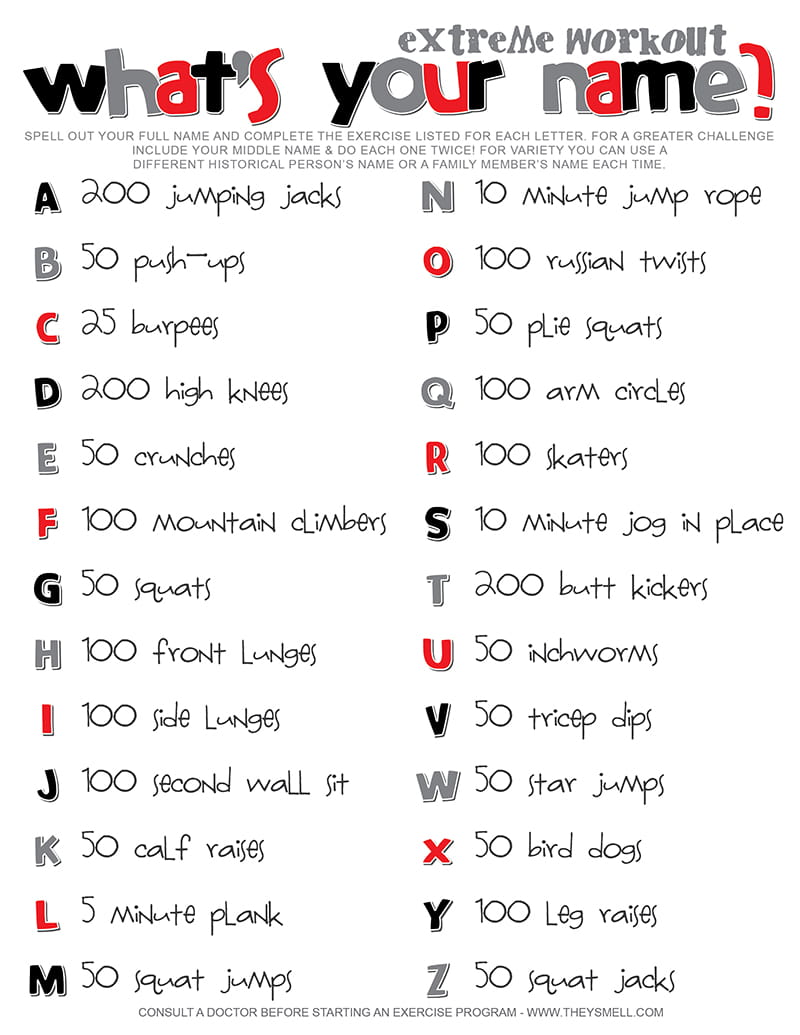 Make sure you Pin this on Pinterest for later! Use the image below!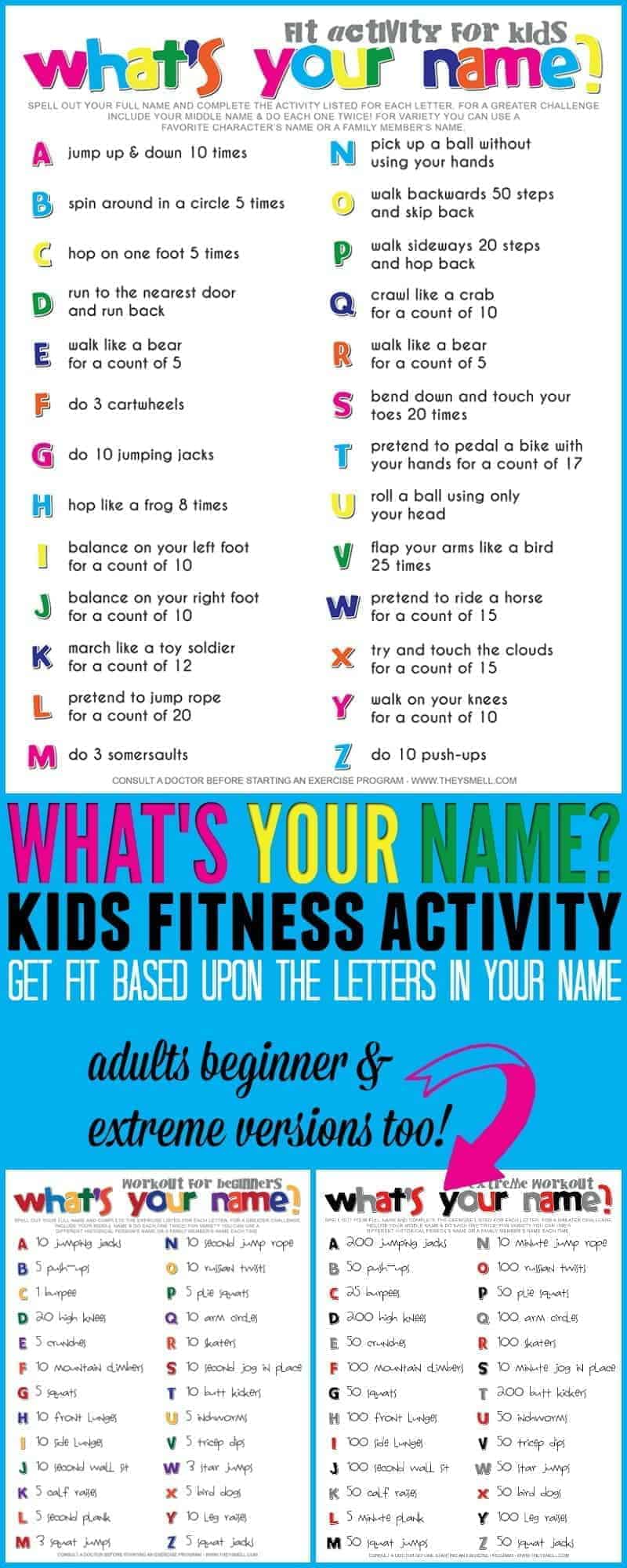 Printable Terms
730 Sage Street has provided this printable free of charge for personal use. You may NOT link directly to the PDF file, resell, or use commercially. This is a violation of the terms of the graphics and the copyright. Personal use includes parties, classrooms, home school, church, community activities, etc.
Printing Tips
The PDF should print easily to your default print size without having to change anything. It prints to an 8-½ x 11 size sheet which is standard paper size.
Use cardstock so it holds up all summer!
Consider getting a laser printer for your printables, they have come way down in price.
Turn printables into a write on / wipe off page with a thermal laminator.
How to print
Print this by clicking here --> What's your name? Fitness Activity Printable for Kids.
****Important note: The password to unlock the PDF is: kids