Have you ever looked at the ingredients on a Hidden Valley Ranch ranch seasoning mix packet? Let's just say it contains more than just seasonings. Also included on the list of ingredients is MSG, maltodextrin and artificial flavors. None of which you need to get the flavor you are looking for, which is why I came up with my ranch seasoning mix recipe.
For a full list of ingredients in a packet of Hidden Valley Ranch look here.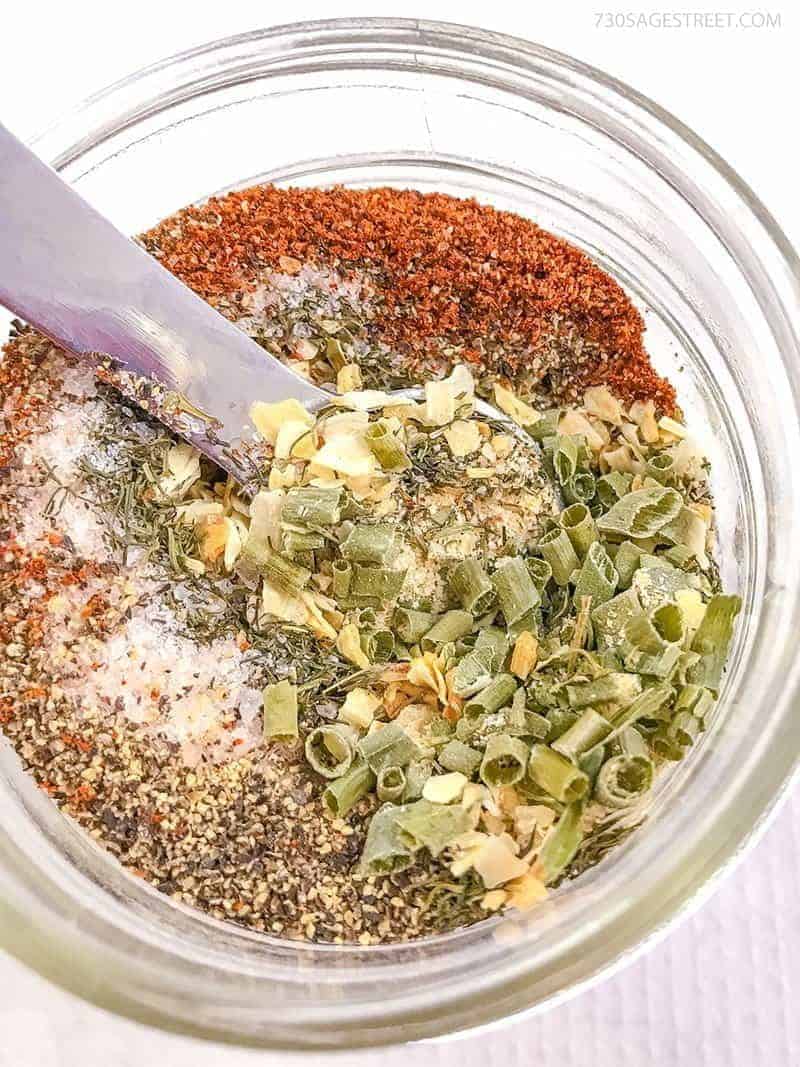 What is ranch seasoning mix?
Ranch seasoning mix is a combination of different spices and seasonings that when combined together and mixed with a creamy base, create a delicious ranch flavor like ranch dressing. You can use the seasoning mix to make ranch dressing, add delicious ranch flavor to soups, tacos, and anything else you can dream up.
You don't need to buy ranch seasoning mix from the store – it's made up of common everyday dried seasonings and spices. The recipe below tells you exactly what you need.
You can use this mix for pinwheel recipes, ranch pork chops and more. You can also use it to make a yummy dipping sauce for my instant pot hot wings recipe which is shown in the video below.
I like to use this recipe in small, individual batches and dip veggies in it. 1/2 tsp mixed with 1/4 cup Greek unsweetened yogurt makes a healthy dip. It tastes great too!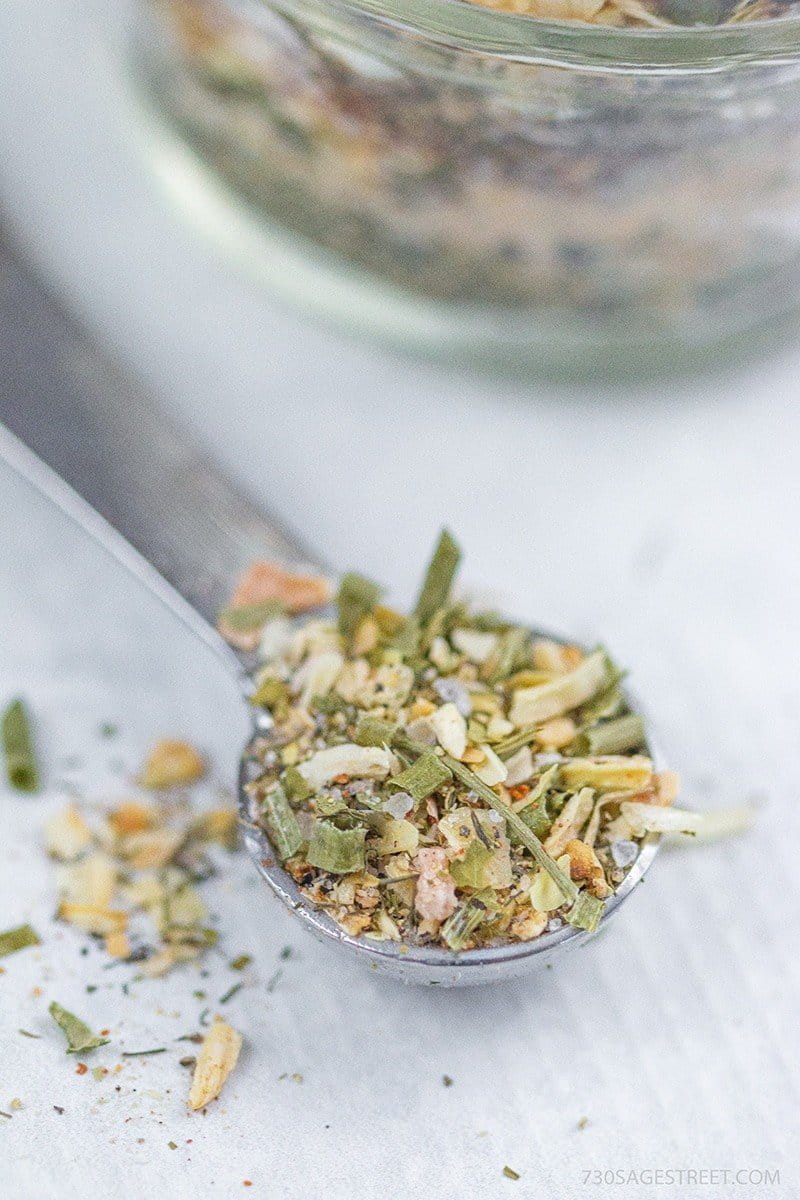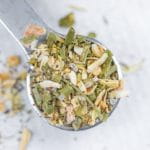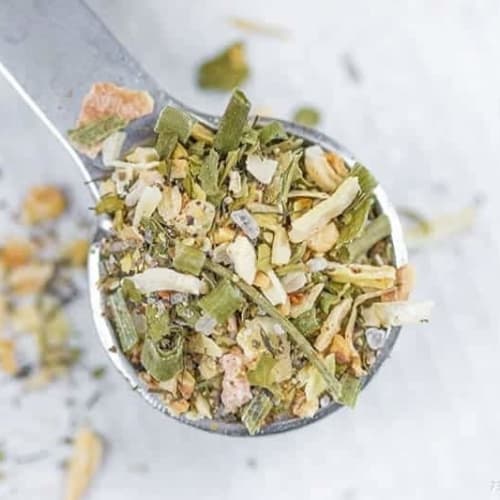 Ranch Seasoning Mix
This easy homemade ranch seasoning mix replaces store-bought packaged seasoning mixes. No preservatives, nothing artificial and made with ingredients you probably already have in your cabinet.
Prep Time 5 minutes
Total Time 5 minutes
Servings 2 servings
Calories 37 kcal
Instructions
Combine all ingredients in an air-tight jar

2-3 tbsp is equivalent to 1 packet of store-bought ranch seasoning mix

Combine with sour cream, mayo, Greek yogurt or other dairy base for use as a dip or in a recipe.
Nutrition Facts
Ranch Seasoning Mix
Amount Per Serving
Calories 37
% Daily Value*
Sodium 1184mg 49%
Potassium 159mg 5%
Total Carbohydrates 8g 3%
Dietary Fiber 1g 4%
Sugars 2g
Protein 1g 2%
Vitamin A 5.9%
Vitamin C 8%
Calcium 3.1%
Iron 4.1%
* Percent Daily Values are based on a 2000 calorie diet.