I'm sharing #Freshworks in my life as part of a Rubbermaid Freshworks sponsored series for Socialstars™.
This time of year makes me kind of sad. Well, first I celebrate back-to-school (with an embarrassing yet fun song and dance) then I get sad. Sad because my kids are growing up and every year that goes by is another year closer to them leaving the nest?
NAH!
Sad because as summer comes to a close, I find it more difficult to find my most favorite fruit ever – blueberries. So when I do find them fresh in the store, I stock up. But stocking up comes with its own challenges. How do I keep them fresh long enough to enjoy them?
A couple of months ago I wouldn't have had an answer for you, but now that's easy – Rubbermaid® FreshWorks™ Produce Saver containers!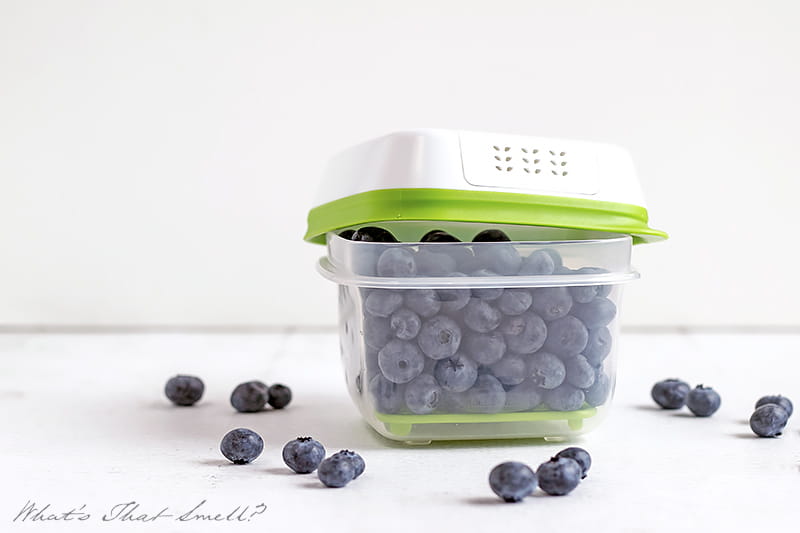 These containers really have changed the way I shop, allowing me to buy what we need for the whole week in one trip. They have also helped us make sure we are eating more fresh fruits and veggies because they last up to 80% longer in Rubbermaid® Freshworks™ containers than in store packaging. Follow along on my Freshworks™ journey and learn more about the product including some delicious recipe ideas by checking out my previous articles:
The bottom line is that these containers have performed as promised for me and I no longer have to visit the store mid-week for more berries and lettuce, two things which historically don't last very long in store packaging. I can now just do my weekly Whole Foods run and have fresh produce in my fridge the whole week!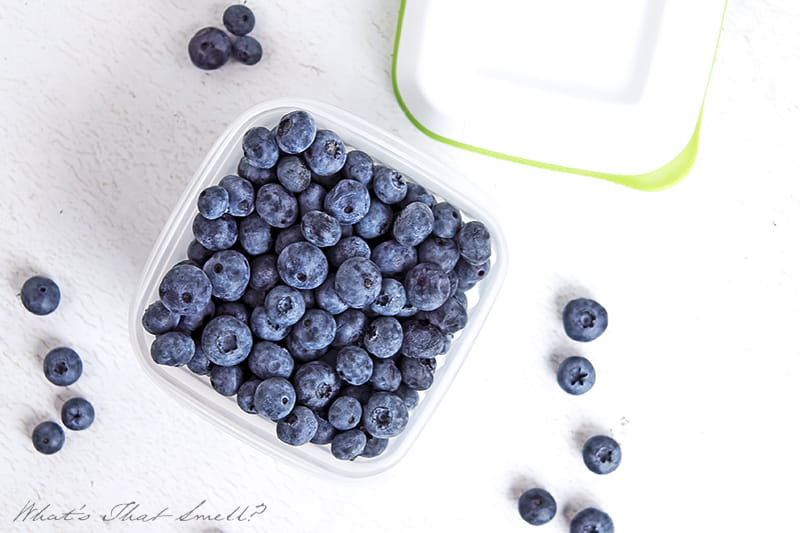 FreshWorks™ Produce Saver containers use Rubbermaid's revolutionary FreshVent™ technology to help keep produce fresher up to 80% longer (compared to traditional store packaging). They come in three sizes: Small: $9.99; Medium: $12.99; Large: $15.99 and are dishwasher safe and BPA free. Part of the secret is the Rubbermaid CrispTray™ that raises the produce up and away from moisture. This helps promote proper airflow to help prevent spoiling. This technology is a patented membrane that naturally regulates the flow of O2 and CO2 and creates an optimal environment to keep your produce nearly as fresh as the day you brought it home.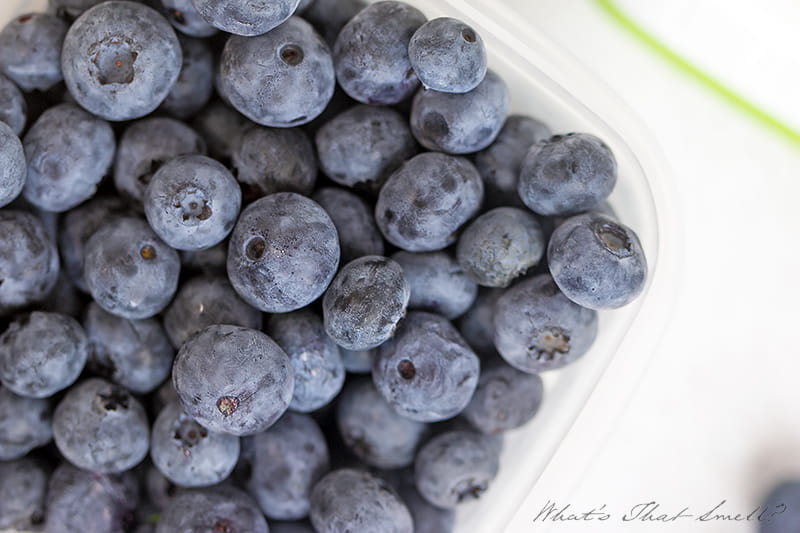 Most of the time I enjoy my blueberries right out of the FreshWorks™ container but sometimes, especially as the weather begins to change and (hopefully) gets cooler, I actually like to bake things with blueberries. Blueberries are amazing fresh, but they are also fantastic baked into something delicious.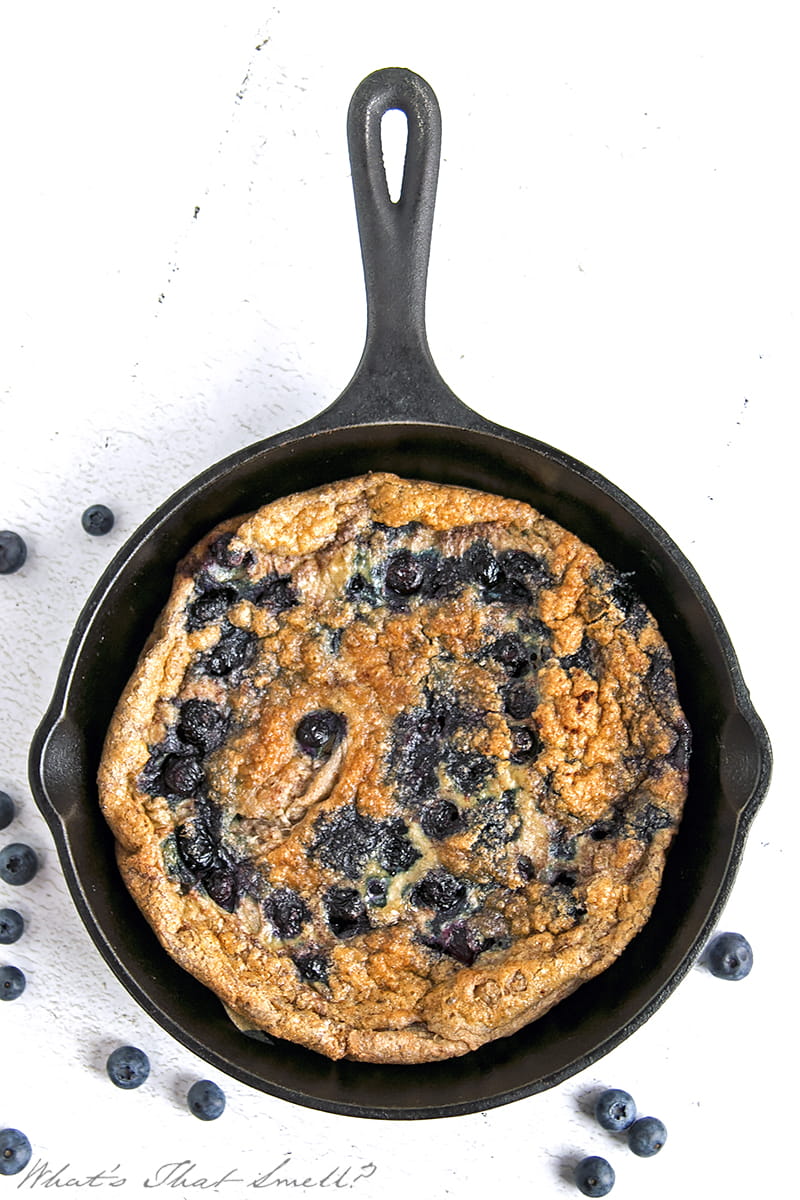 Print
Low Carb Egg Bake with Blueberries and Cinnamon
---
Ingredients
6 large eggs
2 tbsp softened butter
1 tsp vanilla
1/2 cup blueberries (or 1/4 cup depending upon taste)
1/2 tsp cinnamon (you could probably double this if you like cinnamon)
1 tbsp coconut oil
---
Instructions
Preheat oven to 375 degrees.
In a 8″ – 9″ cast iron skillet (or any oven-proof skillet), heat coconut oil over medium heat.
In a medium bowl beat eggs, butter, cinnamon and vanilla together with a hand mixer until combined and fluffy (about 1-2 minutes).
Pour egg mixture into heated pan and allow bottom to cook slightly (about 2 minutes). Gently drop blueberries into egg mixture and place pan in oven. Cook for 15-20 or until cooked through and browned on top (but not burned).
Remove from oven and allow to cool slightly.
Serve
---
Notes
While cooling, this will sink as the eggs cool. You can probably avoid this if you take the time to separate the egg yolks from the whites and beat the whites separately from the yolks, then fold the rest of the ingredients in gently before putting in the pan.
It looks like cake, right? Can you imagine something low carb that tastes like cake? Yum! Well, sadly, this isn't it. I promise you that it tastes nothing like cake, so make sure you realize this before going in. Nothing low carb actually tastes like cake. But the good news it that as weird as the egg / blueberry combination sounds, it is pretty good. The blueberries add a nice amount of sweetness to the eggs. I've had a lot of low carb dishes and this is probably one of the better tasting ones that I've tried that attempts to imitate cake.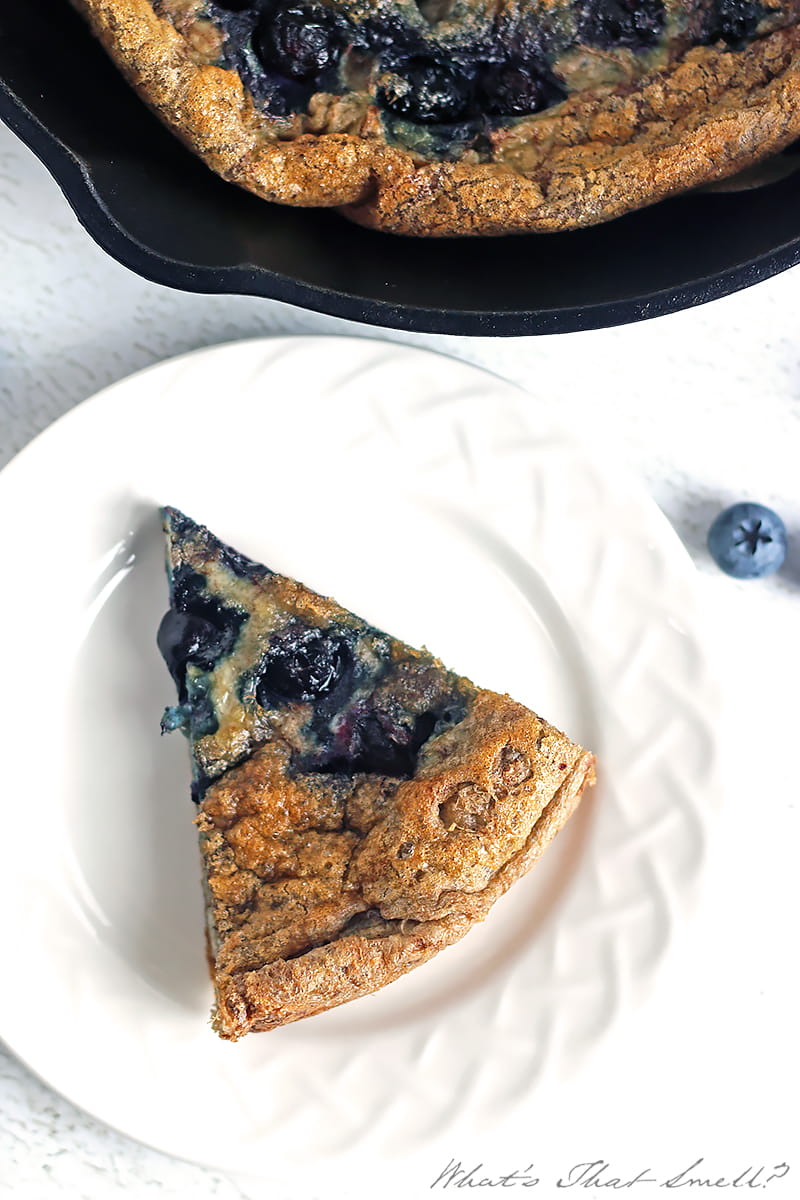 I enjoyed it warm and cold, and even reheated a piece with a pat of butter in the toaster oven the next day. It still didn't taste like cake but it was satisfying.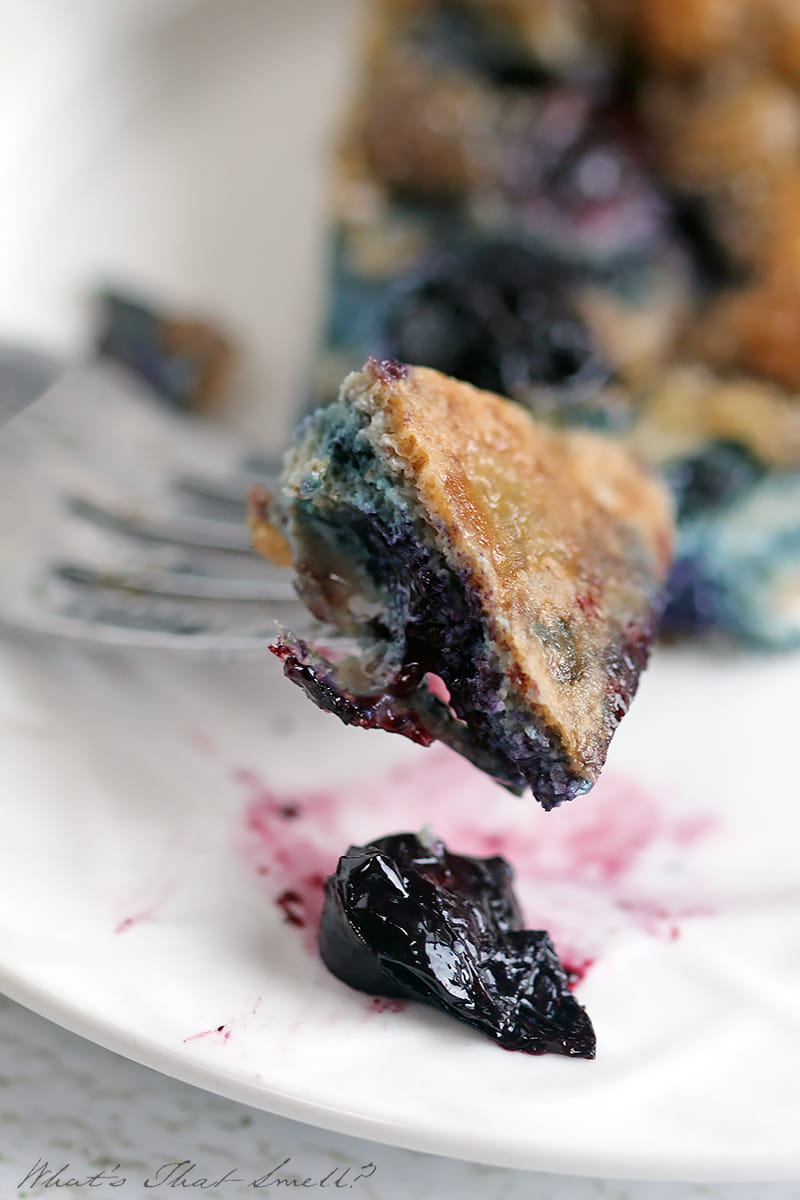 Fresh blueberries make everything better, and thanks to Rubbermaid® Freshworks™, I always have them in my fridge.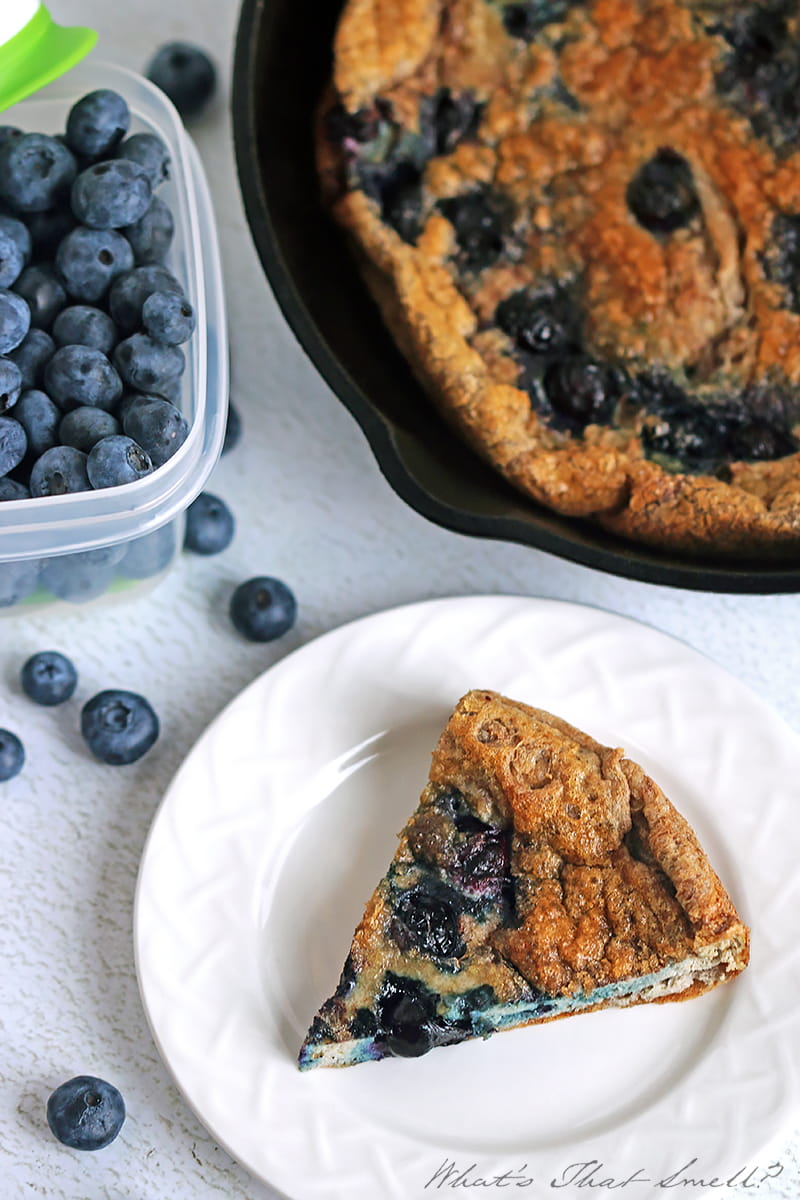 What is your favorite way to enjoy blueberries?
For more information about how to keep your produce fresher longer visit: Rubbermaid FreshWorks™ Produce Saver.
Pin this on Pinterest for later!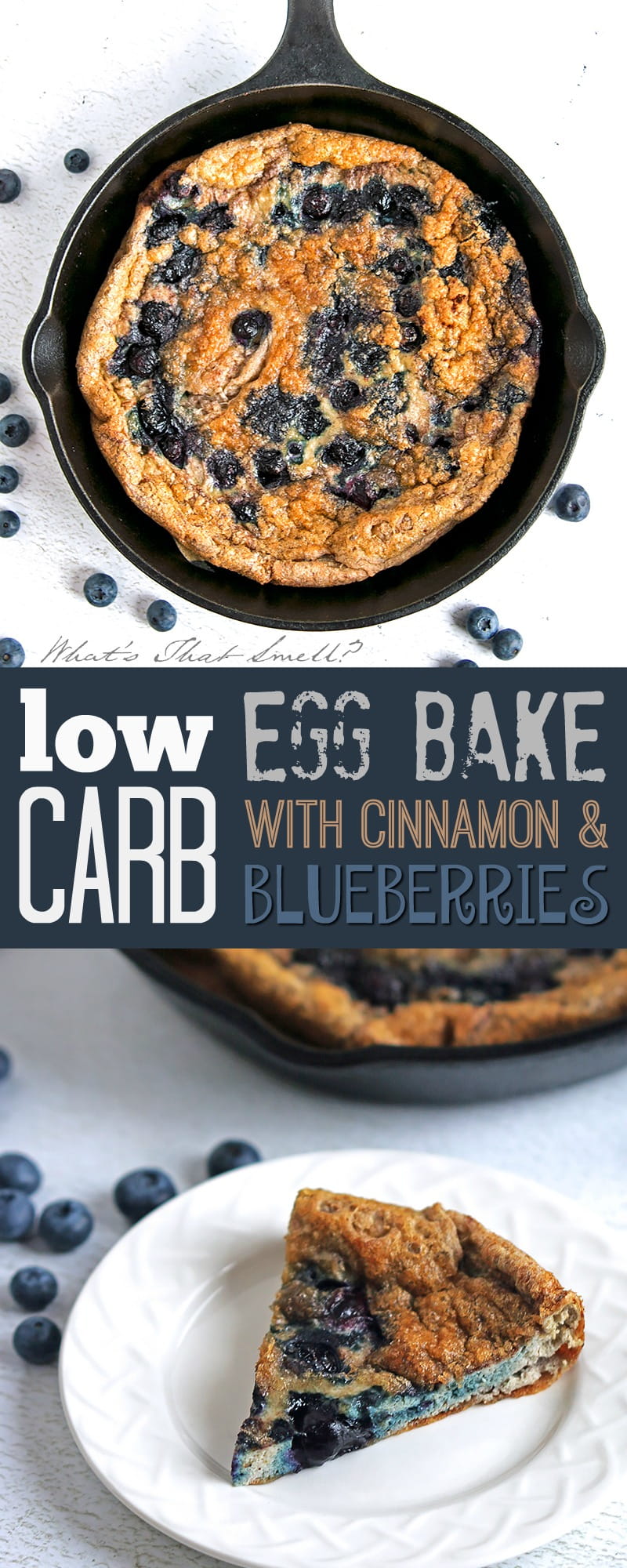 Join our newsletter!
Subscribe to get updates and great stuff via email including subscriber-only goodies like free printables and giveaways.