When you follow a low carb diet
you often get cravings for foods that just aren't allowed. Like candy. And bread. And chips. Lots and lots of chips. There is something about the salty crunch of a chip, be it potato, corn or even vegetable that is satisfying to the palate and somehow helps distract you from all of your troubles and woes. At least while you are eating them. And it's really hard to find low carb snacks
that taste good and don't cost a million dollars. But thanks to a little invention called cheese, you can now have your chips and eat them too with these tasty low carb cheese crisps.
Actually no. I'm exaggerating quite a bit. Cheese cannot really in any way, shape or form replace an actual chip. But it can sort of, maybe, distract you slightly, for a few minutes from the fact that you aren't eating chips.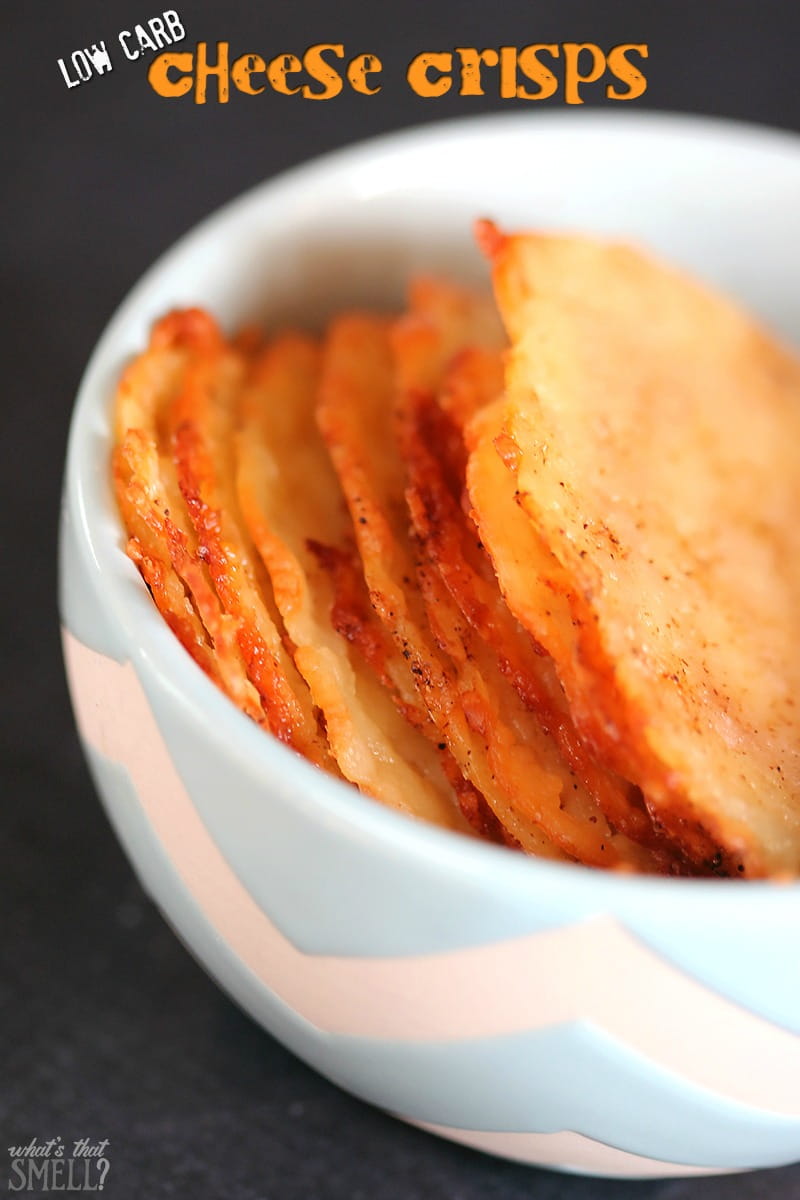 These are super easy to make and don't take a lot of ingredients. You need a baking sheet
(or 2), parchment paper
, shredded cheese, cooling racks
and some of your favorite seasonings
.
Low Carb Cheese Crisps
They may not really be a substitute for chips, but I DARE YOU to eat just one. The crispier these are, the better they are to use for dipping. You could make smaller to make them bite-sized to change things up.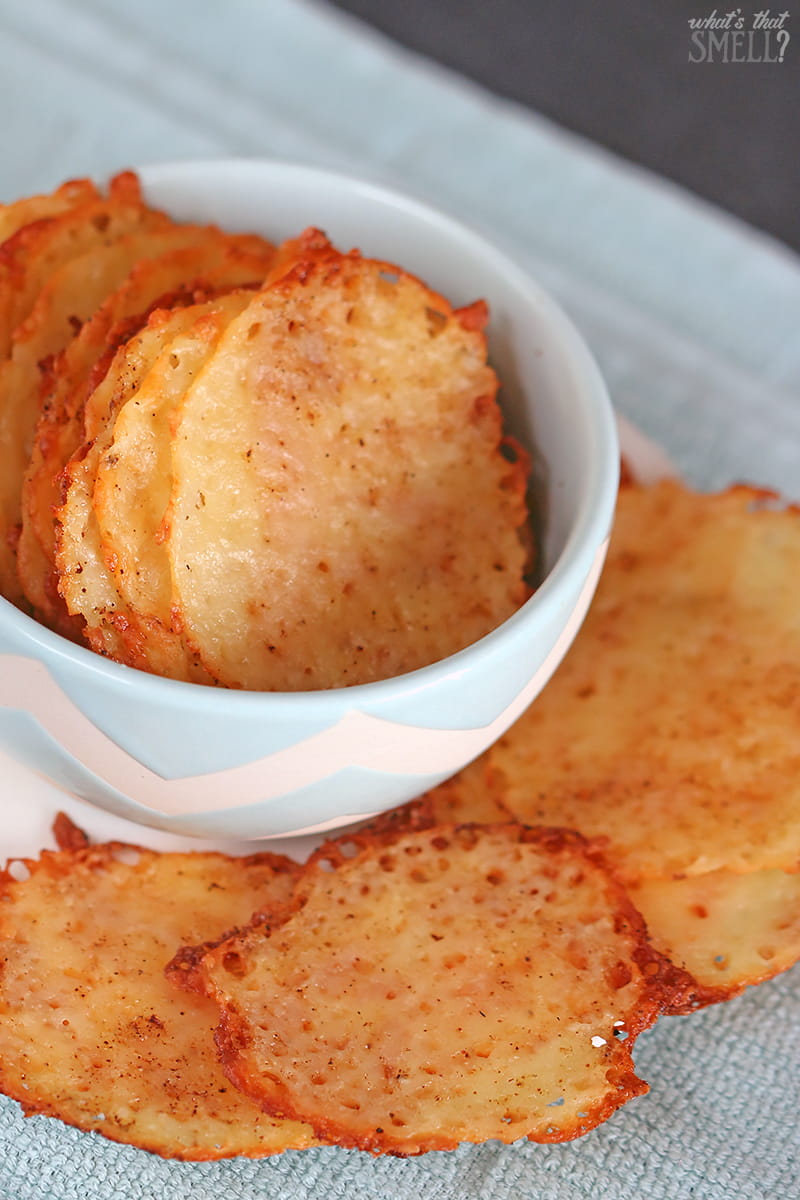 You can use this general recipe and change up the types of cheese you use and the seasonings to create all kinds of delicious flavors! Next time I'm thinking mozzarella cheese and Italian seasonings to dip in marinara sauce.
I also have another low carb cheese snacks recipe here: Low Carb Parmesan Crisps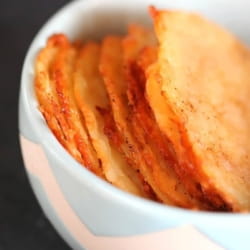 Low Carb Cheese Crisps
Low Carb Cheese Crisps - super easy to make, these cheese 'chips' are a delicious low carb alternative to chips or crackers.
Print
Rate
Instructions
Preheat oven to 350 degrees

Line a baking sheet (or two) with parchment paper.

Using a measuring spoon, drop 1 tbsp piles of cheese about 2 inches apart (the cheese will spread so don't put them too close) on the baking sheet.

Sprinkle chili powder and garlic powder on each pile.

Bake for 5-8 minutes (may vary, keep a close eye on them).

Remove from oven and lift parchment paper and place on cooling racks.

Dab tops of crisps with a paper towel to remove some of the excess grease (this is optional but if you don't do it, your crisps may be soggy - still yummy, but soggy - if you didn't cook them long enough).

Store in an air-tight container or in the refrigerator.
Video
Notes
Note: the video above is for reference only, please follow written recipe instructions.
For a crisper 'chip' you will need to cook them long enough so they have crispy edges and the middle is darker than you what you see in these photos. It's a matter of preference how long you want them to cook.
Makes approximately 10 crisps depending on size, nutrition is based on 5 servings for the whole recipe.


Nutrition Facts
Low Carb Cheese Crisps
Amount Per Serving
Calories 67
Calories from Fat 45
% Daily Value*
Fat 5g8%
Cholesterol 17mg6%
Sodium 140mg6%
Potassium 17mg0%
Carbohydrates 0g0%
Protein 4g8%
Vitamin A 150IU3%
Calcium 113mg11%
Iron 0.1mg1%
* Percent Daily Values are based on a 2000 calorie diet.
Information shown is an estimate and is for information only. 730 Sage Street is not responsible for the factual accuracy of any nutrition information, calculations or claims.