There is something about oatmeal.
Warm.
Comforting.
Yummy.
And perfect for this crazy extreme weather we have been having across the country.
Oatmeal can be made gluten-free, in fact oats are naturally gluten-free and ALL oats are non-GMO as well. The reason you have to worry about gluten with oats is because of cross-contamination if they are processed in a facility that also processed wheat.
But if you are like me and looking for a completely grain-free option, you now can have the comforting taste and texture you love without the grains. And you can bake it too!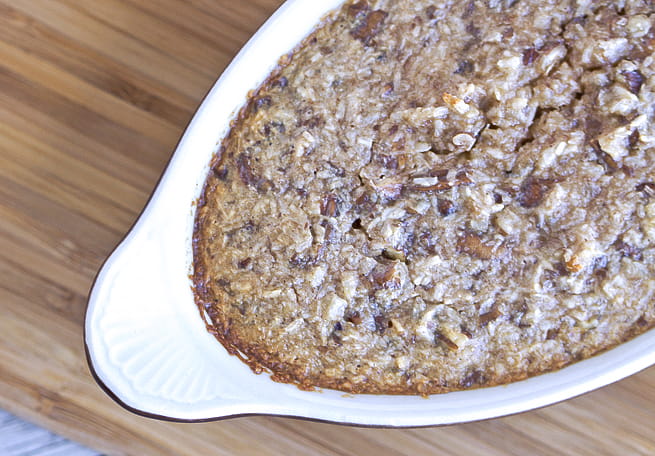 Print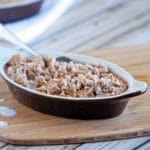 Grain-Free baked "Oatmeal"
Author: Kim
Prep Time: 5 mins
Cook Time: 20 mins
Total Time: 25 mins
Yield: 4-6
---
Ingredients
1 cup shredded unsweetened coconut
1 cup crushed pecans
1 1/2 tsp cinnamon
1 tsp sea salt
2 eggs
1 1/2 cup milk
1/4 cup raw honey
1 tsp vanilla
---
Instructions
Preheat oven to 350 degrees
In a large bowl, blend all of the dry ingredients together and set aside.
In another bowl, blend the wet ingredients together until smooth.
Pour the wet ingredients into the dry ingredients bowl and combine until completely blended.
Pour into a casserole dish (round, oval or square – the equivalent of around 9″x9″) or into 3-6 individual sized serving containers (depending upon size)
Bake for 20-25 minutes.
Add milk and drizzle with honey or maple syrup (optional) and serve.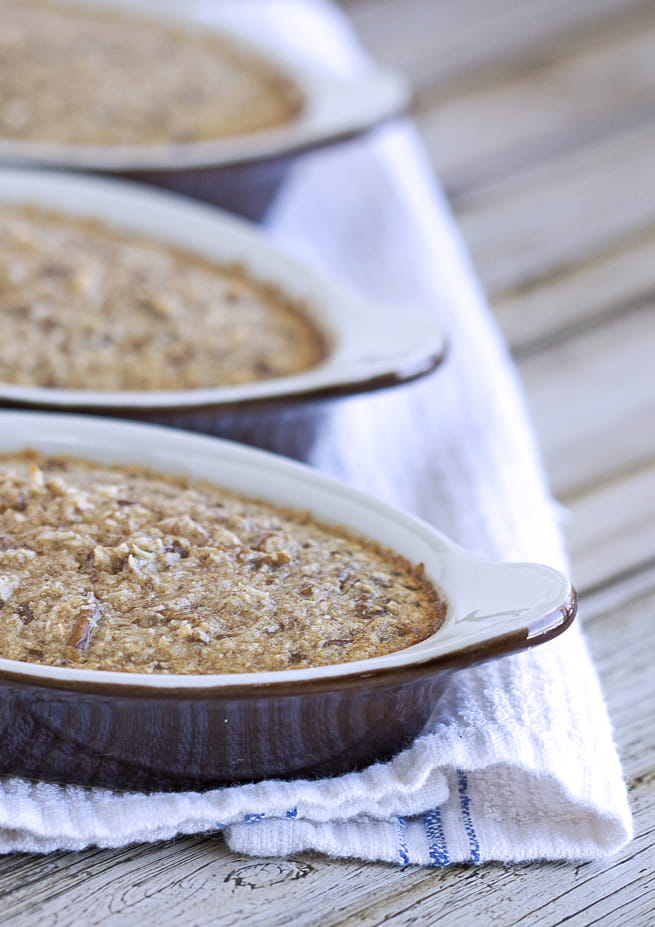 Be careful not to overcook this!
I really enjoyed this and it was very filling. The texture was fantastic. You could add a mashed banana before baking, or even add in berries or apples.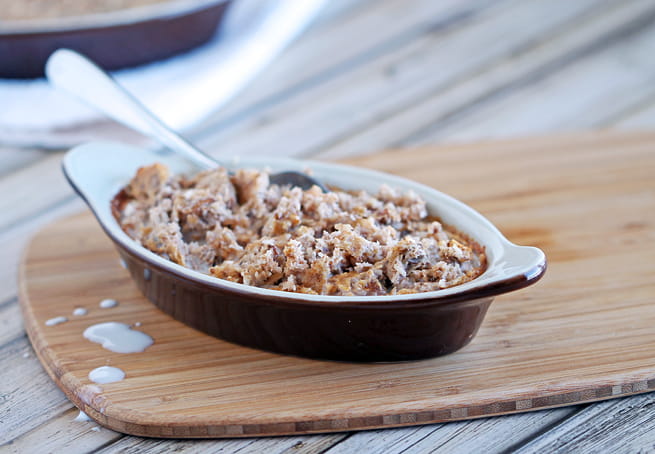 Are you a fan of oatmeal?
What do you put in yours?
Join our newsletter!
Subscribe to get updates and great stuff via email including subscriber-only goodies like free printables and giveaways.