Quail eggs are a popular ingredient in many cultures around the world, known for their delicate flavor and versatility in the kitchen. These tiny eggs are packed with nutrients and can be used in a wide variety of dishes, from appetizers to main courses and even desserts.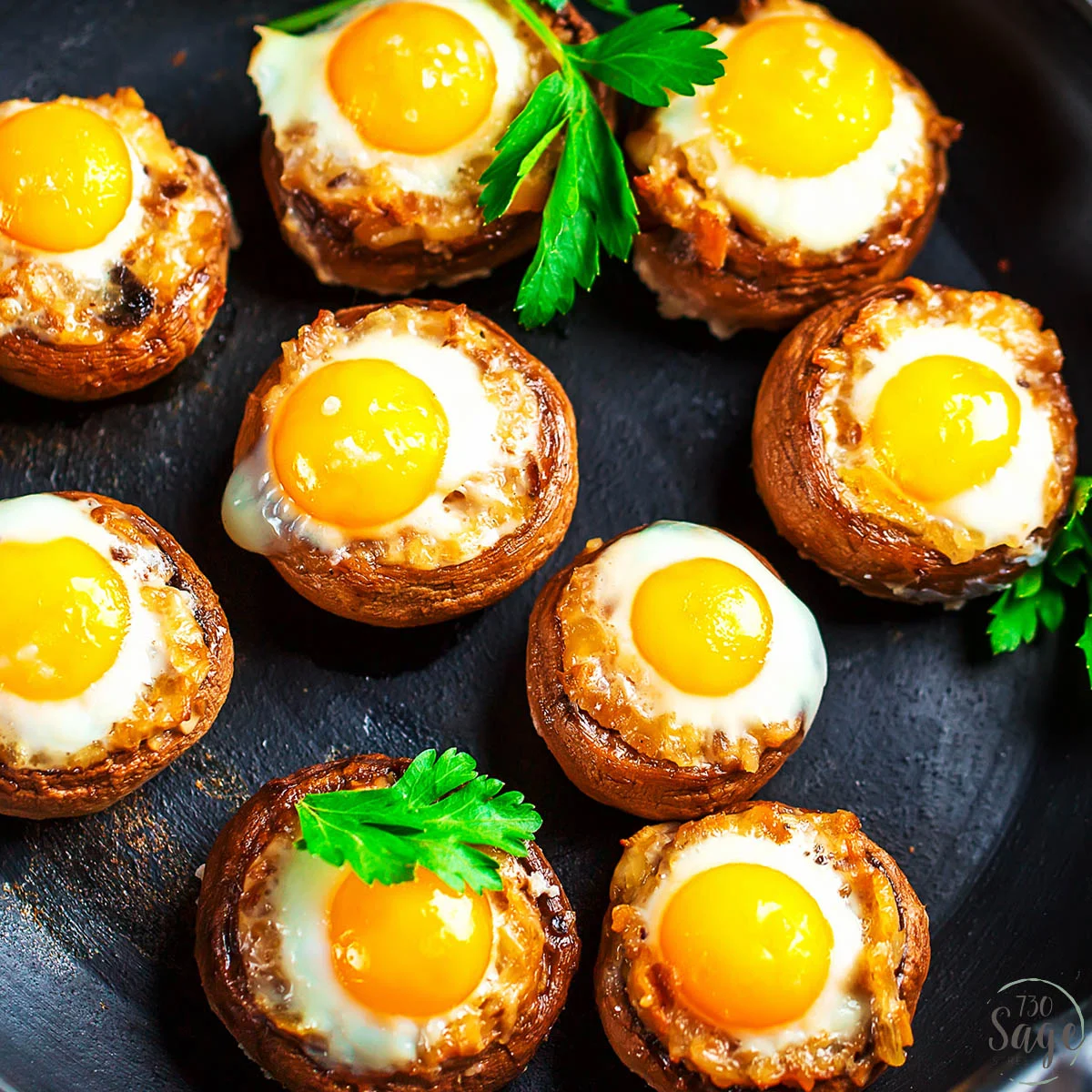 In this article, we'll explore some delicious and creative quail egg recipes that are sure to impress your guests and add a unique touch to your culinary repertoire. Whether you're a seasoned chef or just starting out in the kitchen, there's something for everyone in this collection of quail egg recipes.
What Do I Do With Quail Eggs?
Some great ways to use quail eggs include adding them to salads, deviled eggs, or using them as a topping for pizzas and other savory dishes. They can also be boiled and served as a snack, or used as a protein-rich addition to breakfast dishes like omelets or frittatas.
What Is The Best Way To Cook Quail Eggs?
Quail eggs can be cooked in various ways, but boiling and poaching are the most popular methods. To boil quail eggs, place them in a pot of boiling water for 2-3 minutes, then transfer to a bowl of ice water to cool before peeling.
For poaching, crack the eggs into simmering water and cook for 1-2 minutes until the whites are set but the yolks are still runny. Quail eggs can also be fried, baked, or used in recipes like deviled eggs or as a topping for salads.
Quail Egg Recipes
Here is a list of 22 delicious and easy to make Quail Egg Recipes:
This Korean Braised Quail Eggs - Mercurial Jorim recipe is inspired by the delicious Korean side dishes made by Mrs. Kang in "It's Ok Not to Be Ok." The quail eggs are marinated to perfection with a balance of sweet and savory flavors. To make this dish, you'll need 36 quail eggs, vinegar, salt, dashi stock, soy sauce, garlic, and honey.
Boil the quail eggs, then add them to a pot with dashi stock, soy sauce, garlic, and honey. Simmer for 20 minutes until half of the sauce is reduced, and let it cool down. You can enjoy this dish hot or cold as a tasty appetizer, side dish, or snack.
These Bacon-Wrapped Quail Eggs are a delicious and easy-to-make appetizer that's perfect for any occasion. To make this dish, you'll need 10 quail eggs, 5 slices of bacon, 10 toothpicks, and a baking pan with sides. Start by boiling and peeling the quail eggs. Then, preheat your oven to 425 degrees and wrap a half-slice of bacon around each egg, securing it with a toothpick.
Lay the bacon-wrapped eggs on a lined baking pan and bake for 12-15 minutes until the bacon is golden brown. Remember to turn the eggs over after the first 5 minutes of cooking for even cooking. Once cooked, drain and let them cool on a paper towel for a few minutes before serving.
These Idaho Hash Brown Baskets with Baked Quail Eggs are the perfect appetizer that combines crispy, savory, and indulgent flavors. To make this dish, you'll need Idaho Russet potatoes, parmesan cheese, salt, pepper, butter, pesto, and quail eggs. Bake the potatoes until they start to soften, then grate them and mix with cheese, salt, pepper, and butter. Press the mixture into a mini muffin tin and bake until golden brown. Add a dollop of pesto and a quail egg on top, and bake again until the whites of the eggs are cooked and the yolks are still runny. Sprinkle with salt and serve immediately!
These Hay-Smoked Quail Eggs are a delicious and unique appetizer that's perfect for impressing your guests. To make this dish, you'll need quail eggs, vegetable oil, hay, birch chips, warm water, fruit vinegar, and salt. Boil the quail eggs in two steps, then smoke them using a smoker preheated to 225°F with hay and birch chips.
Combine warm water, vinegar, and salt in a bowl, add the smoked eggs and pickle for 10 minutes before draining. Serve the eggs in dark bowls, on plates, or on a nest of fresh hay. These quail eggs are the perfect combination of smoky, savory, and tangy flavors that will leave your guests wanting more!
This Quail Egg Curry, also known as Kaadai Muttai Curry, is a delicious and flavorful South Indian dish made with quail eggs, onions, tomatoes, and spices. To make this dish, boil the quail eggs and peel the skin off. Heat oil in a kadai, add cumin seeds, onions, curry leaves, salt, and turmeric powder, and fry them until golden.
Add ginger garlic paste, green chillies, and spice powder, and mix well. Add tomatoes and cook until the oil separates from the mix. Finally, add water, boiled peeled quail eggs, and coriander leaves. Simmer for five more minutes and serve. This curry is sure to impress with its unique flavor and aroma.
This Homemade Quail Egg Mayonnaise is a simple and delicious condiment made with quail eggs. To make this mayonnaise, blend together ½ cup of oil, quail eggs, vinegar, honey, dijon mustard, and salt in a food processor or blender until completely smooth. While the food processor is running, slowly drizzle in the remaining oil until the mayo is smooth and creamy.
Store the mayo in a covered container in the fridge, allowing it to chill for a few hours before using to allow the flavors to blend. This mayo is a great addition to sandwiches, salads, or as a dip for veggies.
One-Bite Stuffed Peppers with Quail Egg are the perfect appetizer for any occasion. The combination of juicy ground meat, savory Worcestershire sauce, and sweet ketchup make for a flavorful stuffing that complements the fresh, slightly bitter green bell peppers. The crowning touch is a tender, perfectly cooked quail egg, nestled into each pepper half.
These bites are simple to prepare, with easy-to-find ingredients, and only take 20-25 minutes in the oven. With a touch of sour cream on top, these stuffed peppers are sure to be a hit at your next party or gathering. Don't be surprised if they disappear as quickly as you can make them!
Chicken Fried Quail with Honey Hot Sauce is a flavorful and crispy dish that's perfect for a special occasion. The quail is first soaked in a brine overnight to ensure that it stays tender and juicy during the cooking process. The chicken-fry mixture, made with all-purpose flour and a blend of spices, gives the quail a perfectly crispy coating.
Pecan streusel adds a crunchy and nutty element to the dish while the honey hot sauce provides a sweet and spicy kick. The dish is not too difficult to make, but it requires a bit of planning ahead to let the quail soak in the brine. Overall, it's a delicious and impressive dish that's sure to be a hit at any dinner table.
This recipe teaches you how to make a popular Filipino snack known as Kwek-Kwek, which features deep-fried quail eggs coated in an orange batter. Start by boiling the quail eggs, then peeling the shells off and setting them aside. Prepare the batter by combining flour, cornstarch, garlic powder, black pepper, and salt, then adding annatto water to create an orange mixture.
Dip the boiled eggs into the batter and fry them in hot oil until the coating is crispy. Serve with a spicy vinegar dip for a delicious and easy snack that's perfect for any occasion.
This recipe for Scotch quail eggs results in 12 delicious bite-sized snacks that are perfect for parties or afternoon tea. Cook the quail eggs for 2 minutes in boiling water, then peel and wrap them in a mixture of sausage meat and fresh thyme. Roll the eggs in beaten egg and breadcrumbs, then fry in hot oil for 1-2 minutes until golden brown. Drain on kitchen paper, then bake in the oven for 5 minutes. These eggs are easy to make and can be prepared ahead of time for a stress-free party snack.
Impress your guests with a delicious starter of feuillete of poached quails' eggs with hollandaise sauce by chef Geoffrey Smeddle. The dish features a layer of puff pastry infused with Madeira, lending it a touch of sweetness that pairs perfectly with the hollandaise sauce.
To make the dish, quail eggs are poached and then placed on a base of mushroom and shallot mixture on top of the pastry. The eggs are then finished off with a generous spoonful of hollandaise sauce. Although quail eggs can be difficult to peel, they are well worth the effort for this delicious starter.
This recipe for Roasted Mini Bell Peppers with Quail Eggs is a quick and easy appetizer or snack that's perfect for breakfast or brunch. Simply cut the mini bell peppers in half, remove the seeds, and crack a quail egg into each half. Sprinkle with salt, pepper, Parmesan cheese, and fresh parsley, then bake in the oven for 5-10 minutes until the eggs are cooked to your preference. This recipe yields 24 pieces and is sure to impress your guests with its colorful presentation and delicious flavor.
This recipe provides an easy way to make pickled quail eggs at home. It calls for 36 quail eggs or small chicken eggs, which are steamed for 10 minutes and then placed into an ice water bath to cool before peeling. The pickling brine is made from a combination of white wine vinegar, water, sugar, dried thyme, mustard seeds, jalapeno pepper, and sweet onion, which is boiled and then poured over the eggs, onions, and jalapeno pepper in a mason jar.
The jar is then sealed and left to marinate in the fridge for one week before consumption. This pickled quail egg recipe is not a canning recipe, so it should be stored in the refrigerator to prevent the eggs from going bad.
These deviled quail eggs sound like a delicious and fun appetizer! The recipe is quite simple, with the quail eggs boiled, halved, and filled with a mixture of mashed yolks, mayonnaise, mustard, vinegar, sugar, salt, and pepper. The filling is piped into the egg halves and then garnished with paprika or dill. This recipe is perfect for a party or as a snack, and the tiny size of the quail eggs adds an element of cuteness to the dish.
This recipe for Sesame Quail Eggs with Broccolini sounds delicious and easy to make! The quail eggs are boiled and then simmered in a flavorful soy sauce mixture with Thai chili peppers, sugar, and water. Meanwhile, the broccolini is sautéed with onions until tender-crisp and seasoned with salt and pepper.
Once the quail eggs are finished cooking, they are arranged on top of the broccolini and drizzled with sesame oil and sesame seeds. This dish would be perfect served with rice for a complete meal.
Avocado baked quail eggs are a unique and healthy breakfast or brunch option that's easy to prepare. This recipe by Baby Sumo involves pitting the avocado, adding quail eggs, and seasoning with salt and pepper. After baking in the oven for 18-20 minutes, the dish is served hot and garnished with a sprig of dill and crispy bacon bits.
For added flavor, mashed avocado with cherry tomatoes can be prepared and served with toast on the side. This recipe is perfect for those looking for a delicious and nutrient-packed dish that's both easy to make and visually appealing.
This simple and elegant quail egg and mushroom appetizer recipe is sure to impress your guests. Gently wash the mushrooms and remove the stems, then place them in an oven-safe dish. Crack one quail egg into the hollow of each mushroom and sprinkle with salt, pepper, parmesan or reggiano cheese, and chives.
Bake at 350°F for 15-20 minutes until the eggs are firm, then allow them to cool for a few minutes before serving. These appetizers are both delicious and nutritious, but be careful not to eat too many before dinner as they can be quite filling.
Pork Siomai with Quail Egg is a unique and delicious twist on a classic Chinese-Filipino dumpling. This recipe combines ground pork, finely chopped shrimp or mushrooms, spring onions, and carrots, seasoned with oyster sauce, sesame oil, salt, and black pepper. Each siomai is filled with a boiled quail egg for added texture and flavor.
The dumplings are wrapped in medium-sized wonton or molo wrappers and steamed for 10-12 minutes until cooked through. Serve hot with fried garlic, chili garlic sauce, light soy sauce, and fresh calamansi for a tasty and savory appetizer that's sure to be a hit at any gathering.
This recipe for avocado deviled quail eggs is a delicious twist on the classic appetizer. Boiled quail eggs are mixed with mashed avocado, mayonnaise, sour cream, honey mustard, lemon juice, salt, and pepper, and then piped back into the egg whites.
The finished eggs are topped with paprika and chopped chives for added flavor and a pop of color. This recipe is easy to prepare and can be made ahead of time, making it a perfect appetizer for a party or gathering. The combination of flavors and textures in this dish is sure to impress your guests!
This Pork Giniling with Quail Eggs recipe by Vanjo Merano is a savory and hearty dish that's perfect for any occasion. Ground pork is sauteed with onions and seasoned with garlic powder, tomato sauce, and beef broth, before being mixed with carrots, green peas, and raisins. The addition of hard boiled quail eggs gives the dish a unique twist and adds to its overall flavor and texture. This recipe is easy to make and can be served as a main course or as a side dish. Perfect for those who love meaty and flavorful dishes!
The Herb-Rolled Quail's Eggs recipe is a flavorful twist on classic hard-boiled eggs. To prepare, boil fresh quail eggs and cool in the refrigerator before peeling. Rub the eggs with olive oil and roll them in a mixture of za'atar and fleur de sel to coat. The result is a delicious and savory snack that is perfect for serving at parties or as an appetizer. This easy recipe takes just 1 hour and 23 minutes to prepare, making it a great option for a quick and tasty snack.
All the right spices and ingredients make this Crispy Potato Nests with Quail Eggs and Chorizo recipe an easy and delicious portable breakfast or brunch option. Shredded russet potatoes mixed with gluten-free all-purpose flour, smoked paprika, ancho chile powder, and salt are formed into nests and baked in a muffin tin until crispy.
The nests are then filled with cooked crumbled chorizo and Spring Creek Farms quail eggs and baked until the eggs are set. The dish is then topped with more chorizo, sliced jalapeño, and cilantro for garnish. This recipe serves 8 and takes approximately 45 minutes to make.
Frequently Asked Questions About Quail Eggs
Can You Eat Quail Eggs Raw?
Yes, you can eat quail eggs raw. However, it's important to ensure that the eggs are fresh and properly cleaned to avoid the risk of salmonella.
How do you store quail eggs?
Quail eggs should be stored in the refrigerator in their original carton, with the pointed end facing downward. They can be stored for up to two weeks.
Can quail eggs be used in baking?
Yes, quail eggs can be used in baking as a substitute for chicken eggs. They are especially good for making custards, puddings, and other desserts.