Young Living vs doTERRA is a hot topic are the most known essential oil brands. I'm sure if you brought up essential oils in 2022, most of your friends already know these brands.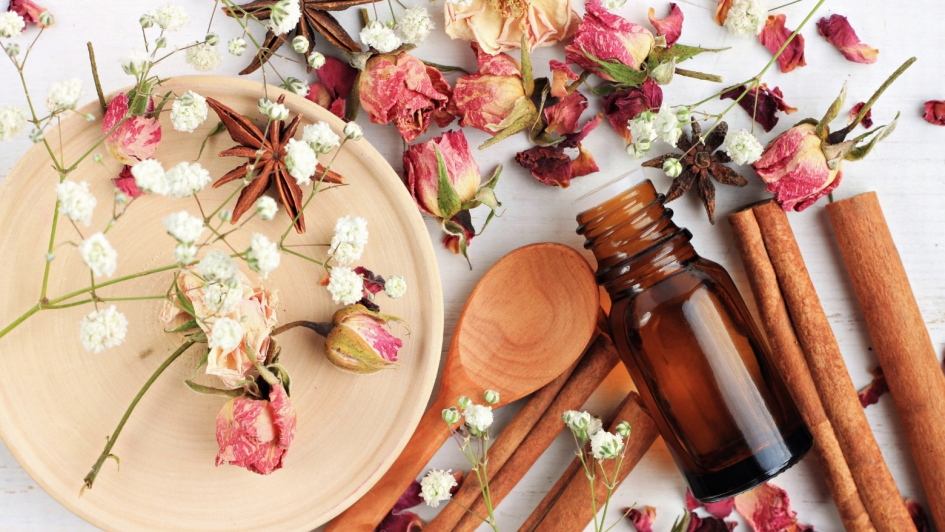 Contents
Unlike other essential oil comparisons, my post doesn't promote one specific brand over the other and is a guide to help you. After reading my in-depth guide on essential oils for 2022, you'll gain helpful insight and knowledge on Young Living vs. doTerra and newer brands like Plant Therapy, Plant Guru, Revive, and Rocky Mountain Essential Oil.
My goal is to help you better understand the essential oil landscape in 2022 and the years to come. And why not pamper yourself with the best essential oils. Let's roll!
Young Living
Young Living is considered a world leader in essential oils. Yet, in 2020, the Better Business Bureau recommended Young Living stop claiming that its products are 'therapeutic grade' as it did not have the requisite scientific support to support such claims.
Reputation
Young Living was the first brand to make it big in the essential oil industry. Thanks to them, essential oils gained popularity among the public. Some people consider them as the world leader in this area.
Plant sources
Young Living farms are found globally in six continents and more than 25 open markets. They claim to set the industry standard for planting, growing, harvesting, distilling, and producing essential oils.
Product standards
Young Living's marketing team rolled out their 'Seed to Seal' certification, "Young Living paves the way for all essential oil companies with its Seed to Seal program and its resources." Currently no essential oil is certified as a therapeutic grade by the FDA.
doTerra
A nice thing about doTerra is its many educational resources. They also have great smelling oils. However, there is a catch to their pleasant-smelling products.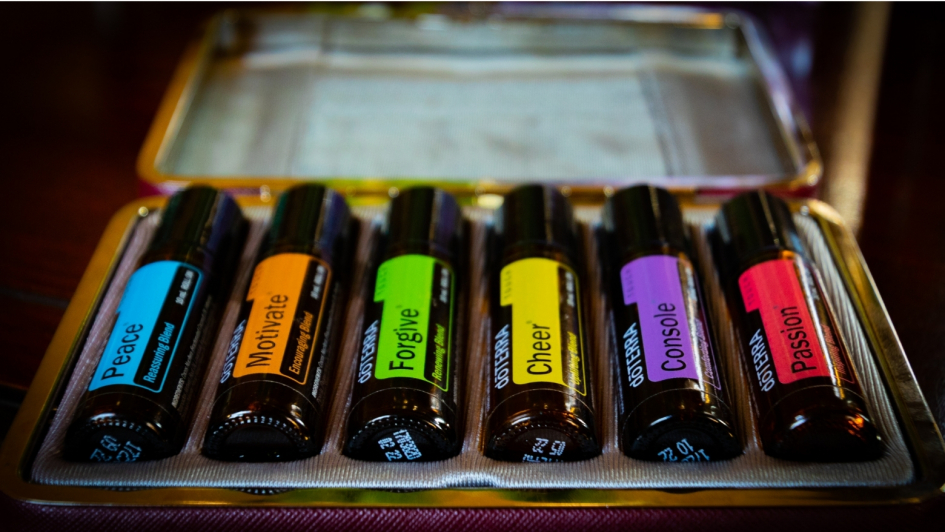 Product smells and distillation procedures
doTERRA claims that a wholly therapeutic-grade oil has a broad, balanced fragrance profile. They add that such products should have a critically clean smell. This makes one wonder what a 'critically clean' scent feels like.
Essential oils result from distillation. In simple terms, the process involves placing plants and water into a distiller. Oil extracting occurs under low temperatures and low pressure.
The oils then vaporize and travel with steam through a tube to a container. Since they collect over water, separation is hassle-free.
Oils thought to have the most significant therapeutic value are the first distilled. These are the most expensive.
doTERRA's peppermint essential oil and ylang ylang
Most peppermints have a smell resembling the natural peppermint plant. However, doTERRA's peppermint has a candy-like smell.
A variety of sources have formed reasons about how doTERRA gets the candy-like smell. Some attribute this to redistillation, where components get excluded for the cleaner outcome. Another possible way is an adulteration of the oil to achieve the scent.
Some reps claim that the smell results from the peppermint's origin, Washington. But why do other brands using Washington's peppermint lack the candy smell? Yet, some representatives attribute it to the parts distilled; flowers & leaves. To determine how that smell gets attained proves challenging.
Back to distillation, their peppermint and Ylang Ylang undergo a thorough distillation procedure. There's the beginning, second, third, then the complete distillation! This sounds like high-grade purity. But among essential oils, the lesser the distillation, the better the quality.
How product blending affects price
Some of doTERRA's products are blends of several items. For instance, their Frankincense oil is generally cheaper than most others. This lesser expensive price is due to the oil's ingredients (several varieties).
The types present in the doTERRA Frankincense blend include;
Carterii (least expensive)
Frereana
serrata
Sacred Frankincense is one of the most pricey. Hence, if you compare doTERRA's to another company with Sacred, doTERRA's is more affordable.
Lacks USDA certified organic oils
doTERRA doesn't have certified organic oils. This results from the difficulty of getting certification from their source countries. Other essential oil companies are trying to have several organic products. Since the process isn't as expensive as it seems, it would be best if DoTerra had a few organic certified oils.
Product standards
Like Young Living, doTERRA uses Certified Pure Therapeutic Grade Testing. This test is a doTERRA-developed test that involves procedures like gas chromatography.
As impressive as their certified pure therapeutic-grade essential oils sound, it's trademarked. Hence, only doTERRA products boast of CPTG-certified. Both doTERRA and Young Living have coined their own 'certifications'. Both claim to have set the standards for the essential oil industry.
doTERRA vs Young Living
Difference between doTERRA and Young Living
Starter kits
Both offer starting kits where you can begin your journey swiftly with several oils. However, doTERRA's kits contain larger oil packages. Hence, doTERRA beginner kits are more expensive than Young Living kits.
Maintaining a wholesale account
doTERRA requires a $25 annual subscription to maintain wholesale accounts. It provides a peppermint oil vial upon subscription renewal.
This occurs at:
Retail value- $27.33
Wholesale value- $20.50
Young Living requires wholesale customers to buy only 50pv every year. PV is similar to a product's dollar amount. You also choose your favorite oils. If you're their frequent oils customer, renewing your account is a breeze.
Young Living essential oils
Young Living sells more items. They have 86 single oils and 74 essential oil blends, plus promotional blends.
2021: DoTerra offers 69 single oils and 60 proprietary blends (as of Jan 2021).
2022: DoTerra offers 75 single oils and 64 proprietary blends (as of Jan 2022).
Young Living's oils have a more earthy scent. doTERRA oils have a sweeter, candy-like scent, especially their peppermint.
Essential oil customer service
doTerra and Young Living both offer reasonable customer service and is equivalent to other large brands. In our tests we had a respond from both within 3 business days.
Similarities
Price comparison
Prices of both tend to be generally higher than other companies. Many blogs claim doTERRA has more affordable items than Young Living. See our essential oil pricing chart for lavender per ml below.
Several of doTERRA's oils are pricier than Young Living and vice versa. Still, the price difference between Young Living and doTERRA are comparable.
FDA interactions
Both doTERRA and Young Living got letters from the FDA on 22 September 2014. These resulted from unlicensed practitioners claiming that their oils were disease remedies. Thankfully, the two companies now have more information on proper product marketing.
Nonprofit involvement
Both doTERRA and Young Living have nonprofit involvements, which is fantastic.
Young Living has the Young Living Foundation (2009), and doTERRA has Healing Hands Foundation (started 2012).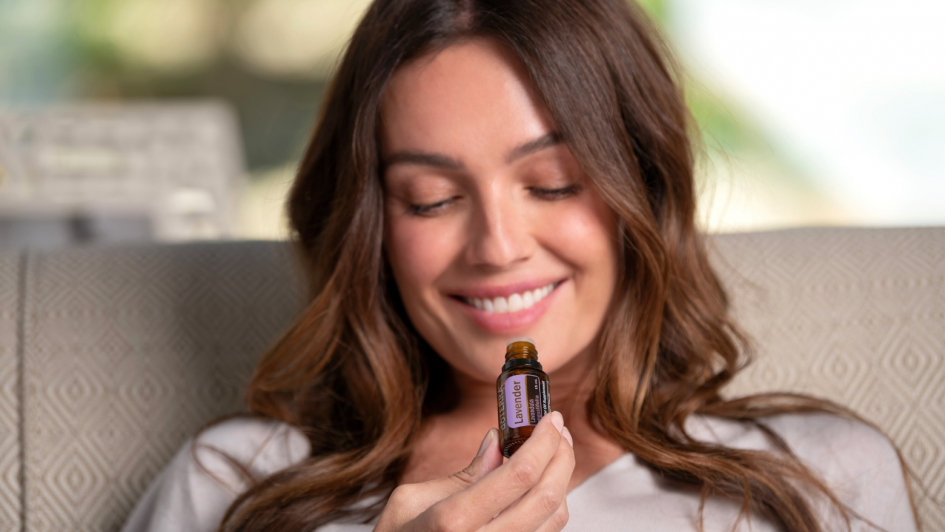 Best non-MLM companies 2022
Plant Therapy, Plant Guru, Revive, and Mountain Rocky Essential Oils are a few key brands that do not practice multilevel marketing. For the past decade MLM brands like Young Living and doTERRA thrived through powerful personal sales and trust at the personal level. However, due to miss information and inflated pricing, 2020, 2021, 2022 and the future of essential oils looks very different.
Plant Therapy
Plant Therapy is a family company that started in 2011. They aim to make high-quality oils at affordable prices minus multilevel marketing.
Besides many oils, this company also produces body care items and accessories. They also provide a kid-safe line.
The owners believe in charity by supporting both local and global organizations. Interestingly, Plant Therapy is the first essential oils company to have an EPA Green Power Partner achievement, which the government actually awarded.
Plant therapy essential oil quality
PT values high-quality items. Thus, it has a competent staff consisting of people like Robert Tisserand. Each essential oil undergoes a smell test by him. The oils get tested further by independent third-party facilities for accuracy.
Plant Therapy oils undergo thorough GC/MS tests. Suppose there is a suspicious ingredient; they do chiral analysis on the essential oil. So, they determine whether it's synthetic or natural.
Their oils contain batch numbers, which link them to their unique test result. Thus, you can access information about the constituents with ease. To see the reports, go to their page, then check for 'Test Reports.'
FDA interactions
We didn't find any warnings that the FDA gave to PT.
Overall
Plant Therapy has a high rating on their site plus Amazon. Many of their oils have a +4.5/5 rating.
Plant Guru
Plant Guru (a small family company) started after its owners got tired of MLM companies' high prices.
They provide many products, with over a million sales so far. Did you know this company has 100 kinds of essential oils besides other products?
They provide free shipping for all orders. Moreover, they have a 90-day item refund guarantee.
Plant Guru also gives wholesale prices to distributors. Their white labeling allows creating your product line.
Product quality
Many of Plant Guru's essential oils undergo independent lab testing by PhytoChemia.
To find your essential oil's lab reports
Go to Plant Guru's website
Click the GC/MS testing (link)
 Click on your essential oil's PDF link.
FDA interactions
The FDA has not offered Plant Guru any warnings that we could find.
Overall
Many Plant Guru items boast +⅘ Amazon ratings. Some of their products have hundreds of positive reviews. Additionally, they enjoy customer satisfaction of 99% on their site.
REVIVE
Although a few years old now, REVIVE Essential Oils is still relatively new to the scene of essential oils. However, this oil brand is one of the best, plus it avoids pyramid schemes and MLM, which helps bring the essential oil's price down.
Its founder, Alexandria George, says he started it to offer the best essential oils. Still, he wanted the process involved to have ethical farming procedures.
Many essential oil brands get raw materials outside the United States. Hence, it's crucial to get an essential oil brand that maintains ethical practices like REVIVE. One more thing we like about REVIVE Is they avoid the retail procedure. They provide their essential oils directly to customers. This way, you enjoy quality oils at lower prices.
Revive essential oil quality
REVIVE offers pictures of each essential oil's GC/MS results. To get the results for your oil;
FDA interactions
We didn't find any interactions FDA had with REVIVE. So, it means their oils and procedures are top-notch.
Overall
Low prices, transparent testing, and fantastic customer reviews are the primary factors driving REVIVE's popularity. Besides, they find the best ingredients for their high-quality essential oil products.
Rocky Mountain
RMO company started in 2004 with a team of wellness professionals. It progressed further after buying NAN (Native American Nutritionals).
The company offers oils and blends. Their quality matches that of top companies like Young Living and doTERRA. Still, they have a 90-day refund allowance if you don't like a product. Furthermore, they pay for the return shipment!
You'll enjoy free product shipment in the U.S, taking only 3-7 working days to get your order. These crazy offers are what sets them apart from many essential oil brands.
Notably, they have the 'Oil'ty' reward program where you earn points on each dollar spent. Professionals and affiliate programs enjoy more discounts.
Rocky Mountain essential oil quality
Rocky Mountain essential oil uses external parties for product testing. They also test their essential oils under procedures like
Organoleptic (smell test)
Refractive index
GC/MS test, plus more
Each oil contains a batch code that you enter on their site to confirm its GC/MS results (link). You can still email or call them and request the results on any essential oil you want.
FDA interactions
Rocky Mountain Oils has no FDA interactions we could find.
Overall
Rocky Mountain Essential Oil boasts of many positive reviews on their page and Amazon. Most RMO essential oils have +⅘ ratings hence highly appealing to customers.
MLM or non-MLM essential oils?
Who can sell the products?
Essential oils have high potency. For instance, a single drop of oil has an intensity of approximately 30 herbal teacups. So, you should observe safety precautions during use.
No special or aromatherapy training to become an MLM rep. Still, their websites include usage practices and some safety guidelines.
This doesn't mean, however, that all their reps lack qualifications to recommend essential oils. They have many trained practitioners and Certified Aromatherapists that sell oils. So, you can still receive safe guidance from them.
As for non-MLMs, there are stricter rules for who offers information about their items. Also, their employees have adequate knowledge. So, there are lower chances of misinformation.
How essential oil companies generate sales.
Non-pyramid scheme brands like Plant Therapy, Plant Guru, Rocky Mountain, and Revive Mount rely on massive media marketing, customer reviews, and pricing.
Pyramid system brands rely primarily on their representatives. Many MLM reps often exaggerate information to get customers. Some even lie which leads to mass miss information!
They end up misleading people and delegitimizing their brands. This is why companies like Young Living and doTerra received warnings from the FDA and Better Business Bureau. Researchers speculate about what these oils can do for whole-life wellness. However, no confirmations are available yet.
Essential oil price comparisons
Non-MLMs don't have people advertising them. Therefore, they tend to lower their prices to entice customers, provide transparent testing, and quality products.
MLMs typically require membership or upfront payment to become a member. If you aren't able to entice customers, you'll lose. Besides, MLMs have to pay their reps commissions. Remember, they have to make a profit from the essential oils. This makes their products more expensive than the former.
A comparison of lavender (Lavandula angustifolia) oil prices per ml($)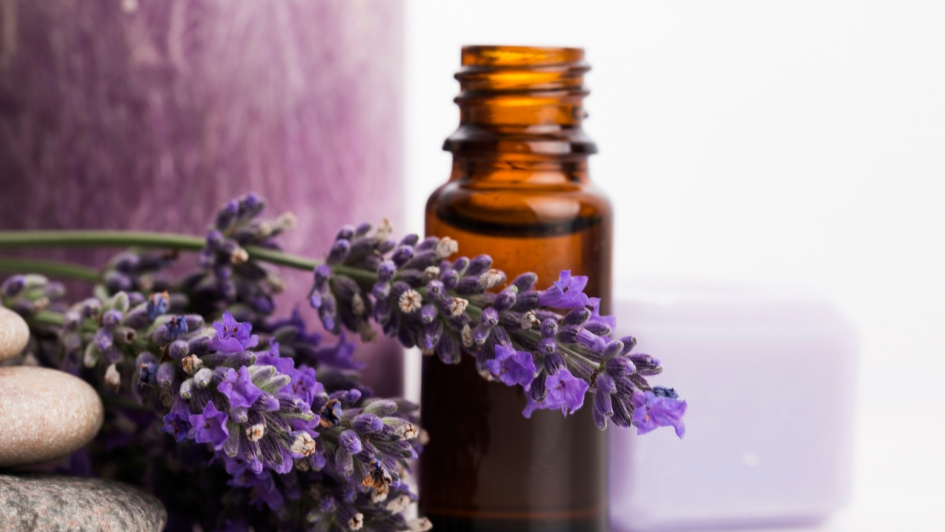 2021 Essential Oil Price Comparison
| | | | | | | |
| --- | --- | --- | --- | --- | --- | --- |
| Brand | doTERRA | Young Living | Plant Therapy | Plant Guru | REVIVE | Rocky Mountain |
| Retail | $2.62 | $2.21 | $0.749 | $0.895 | $1.30 | $1.53 |
| Wholesale | $1.96 | $1.68 | - | - | - | - |
| Price Check | Price | Price | Price | Price | Price | Price |
2022 Essential Oil Price Comparison
| | | | | | | |
| --- | --- | --- | --- | --- | --- | --- |
| Brand | doTERRA | Young Living | Plant Therapy | Plant Guru | REVIVE | Rocky Mountain |
| Retail | $2.04 | $2.21 | $0.695 | $0.795 | $0.90 | $1.53 |
| Wholesale | $1.53 | $1.68 | - | - | - | - |
| Price Check | Price | Price | Price | Price | Price | Price |
Notably, doTERRA decreased prices by 22% from 2021 to 2022, while Young Living maintained the same price. Plant Therapy, Plant Guru, and REVIVE also reduced their pricing for 2022. It is early, but it appears the competition from non-MLM brands finally positively impacts the average price of essential oils in 2022.
Thoughts on essential oils in 2022
The most notable difference is how much the essential oil industry has changed over the past few years. More and more people are switching to non-MLM brands, and awareness of quality increases thanks to transparent testing of batches and lots.
What is your favorite essential oil brand and why?
Essential oils are a hot topic, and I'd love to hear your opinion. Do you have a favorite essential oil brand? Is there a particular reason you love this brand? If you found this essential oil guide for 2022 helpful or insightful, please share it with friends on your favorite socials.