Aside from a few outlier careers that allow a person to work from the comfort of their home, a vast majority of present day businesses rarely allow the practice despite the fact that a lot of the work done in offices only requires a desk and a computer.
Working From Home
Forbes explained that the concept behind work-from-home programs is that this allows an employee to both work and relax at the same time. Commuting time, transportation expenses, lunch time budgets and an assortment of miscellaneous costs cut into the salaries of workers resulting in more than 1/3 of an average employee's salary going towards expenses just to go to work and eat there. Work-from-home programs seek to curtail this by implementing a program that allows employees to utilize a laptop or desktop computer and work from the comfort of their own home.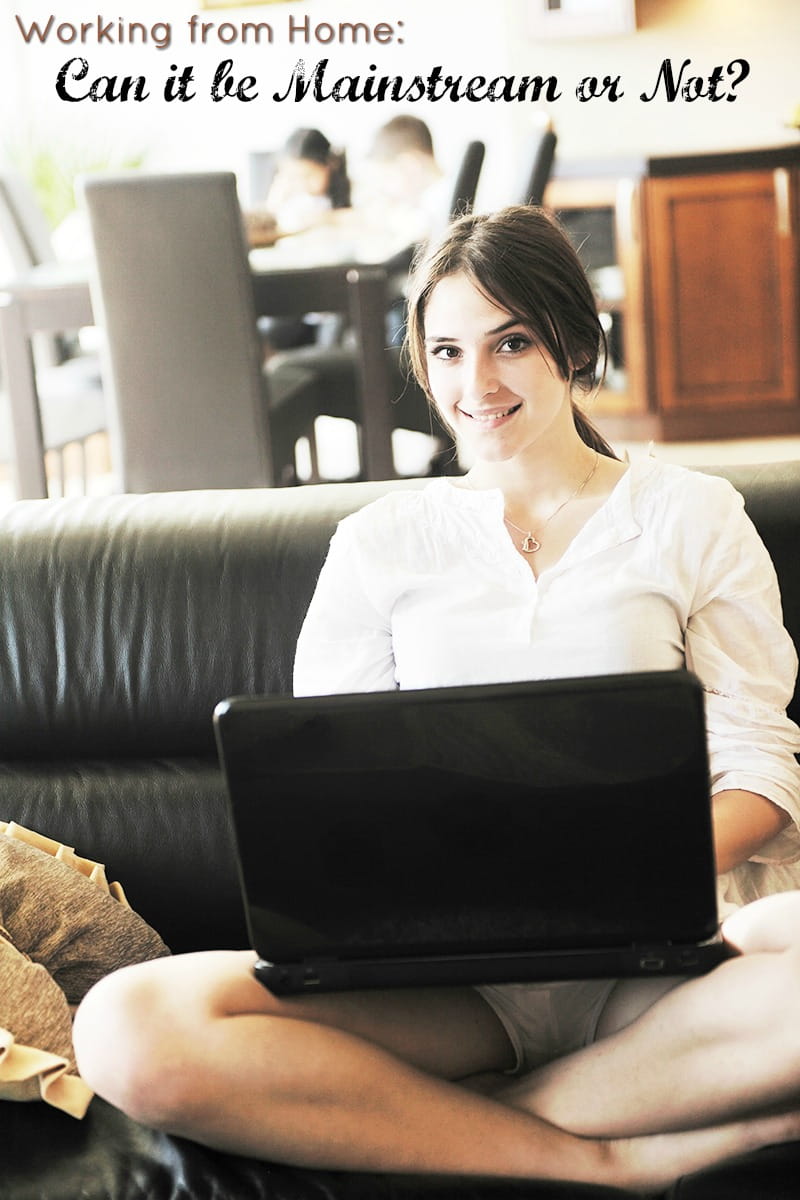 Why is it not implemented?
While the concept is sound, few companies implement such a practice due to the following concerns:
a.) Productivity
HR departments are concerned that work productivity would decrease significantly as a direct result of work-from-home programs. This is due to the supposed lack of supervision that would enable employees to slack off more than they do so at work. They actually do have a point since various studies have shown that, on average, employees waste two hours a day on non-work related internet browsing.
b.) Communication
Another of the issues that was brought up was the potential for limited communication between an employee and his/her supervisor. HR departments believe that contact primarily through phone calls and emails limited the development of friendly relations between members of office teams. This, supposedly, can have a significant impact on the efficiency of performance when it comes to group related projects that need to be handled.
Why should it be Implemented?
On the other end of the spectrum, there are also reasons why work-from-home programs should be implemented:
a.) Lower Cost
One of the best aspects of work-from-home programs is that it lowers the overall cost of maintenance and utilities that companies pay on a monthly basis. Ranging from the electricity bill to cleaning costs, companies shell out hundreds of thousands of dollars a year just on these bills alone. If more of a company's employees were to work from home, this could lower the amount paid per year since there would be fewer people in the office and thus lower electricity and maintenance costs for the company.
b.) Viability
Many companies around the world rely on cloud-based storage and program architecture services in order to handle their internal and external operations. This means that programs, databases, and methods of communication are no longer primarily isolated to the premises of a company, they can actually be accessed online from any computer that has the necessary programs installed.
c.) Communication and Collaboration is not an Issue
Earlier, it was mentioned that proper communication and collaboration were issues that held back HR departments from recommending the use of work-from-home programs. However, it should be noted that service providers like Blue Jeans do have web meeting services that allow multiple individuals to communicate and interact with each other online through the use of web cams and microphones. Since interaction can be done without a person physically being there, this shows that the previous issues involving communication and collaboration are a minor concern at best.
Why Should Employees Agree to This?
Yes, socializing with other employees within the company will take a significant hit given your limited contact with them from the comfort of your living room couch; however, there are several advantages that far outweigh the costs involved:
a.) Less Wasted Time
For some people, commuting to and from work can be a veritable hell considering the hours they spend in traffic. It is frustrating, annoying, and encompasses all other descriptions you can imagine that describe a thoroughly unpleasant situation.
b.) More Time For Yourself
USA Today stated in a recent article that if you are going to be working from home, you will definitely have more time to yourself in order to pursue whatever interest you may have. Since you won't be spending four to five hours a day commuting to and from work, you could use the extra time to go get a Masters degree, take up a sport, work out and a wide array of other possible activities.
c.) More Time to take care of your Family
Last, yet certainly not the least, is the fact that since you'll be spending more time at home, you will be closer to your family and take care of them. One of the reasons why previously career oriented women quit their jobs is so that they can raise their children better. By having a work-from-home program, these women will continue to be able to work for their company.
Work-from-home programs are not for everyone, but if they are implemented, they would definitely benefit both companies and employees alike.
Join our newsletter!
Subscribe to get updates and great stuff via email including subscriber-only goodies like free printables and giveaways.