This is a sponsored post written by me on behalf of UPS. All opinions are 100% mine.
This time of year is magical for so many different reasons, but the most important reason is that so many people experience the spirit of giving and giving back. It's the time of year where people help others and try and make wishes come true.
Some of these wishes are simple.
Toys, games, clothes, special treats, jewelry, tools, etc.
But some of the wishes are not so simple.
Good health, medical cures, nutritious food, clean water, a warm place to live, someone to love, a job, a toy for a child who doesn't have any.
This holiday season, UPS is running the UPS #WishesDelivered Campaign. The campaign helps honor people who are helping make wishes come true and changing lives. For every wish submitted or shared, UPS will donate $1 to one of five different charity partners (up to $150,000)!
Boys & Girls Club of America
World Food Programme
Toys for Tots Literacy Program
The Salvation Army
The UN Refugee Agency

Is there someone you know who is helping to make wishes come true? You can help honor them and help support those 5 wonderful charities simply by sharing their story. You can also help by sharing your wish for good this holiday season.
To share a wish for good and to do your part visit the #WishesDelivered Site.
In my community, a woman named Charlene Hall is making wishes come true. She owns a small restaurant and catering business in town called Gold Star Cafe and is known for her delicious food. Well, she has a big heart too. This Thanksgiving, she is opening her doors to Veterans, the elderly, single moms and people who will be alone on Thanksgiving and providing a free traditional Thanksgiving dinner. What an amazing way to give back! And our community has stepped up as well, many people have volunteered to help serve the meals.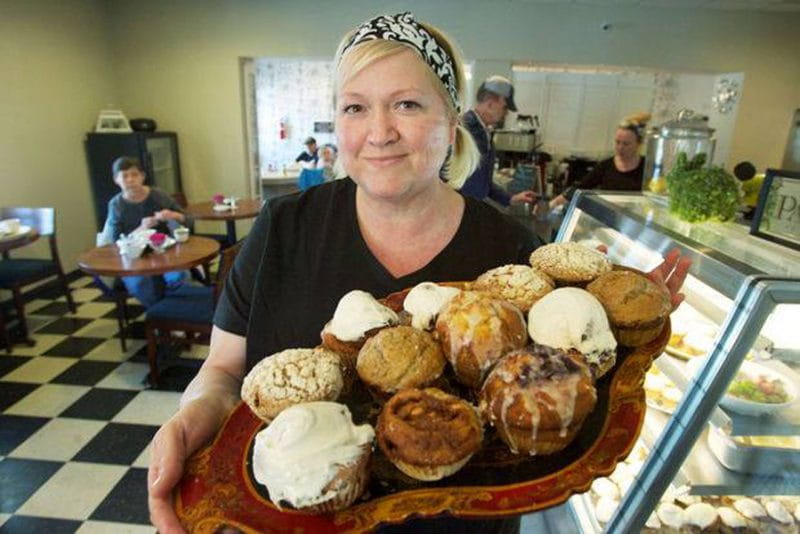 Join our newsletter!
Subscribe to get updates and great stuff via email including subscriber-only goodies like free printables and giveaways.