Disclosure: This post was sponsored by Total Wireless through their partnership with POPSUGAR. While I was compensated to write a post about Total Wireless, all opinions are my own.
I admit that I was really slow to adapt to my kids having constant access to technology. It started with handheld video games and MP3 players and has grown into tablets and cell phones. A big part of me thinks that life would be a whole lot simpler without any of it.
But that opinion kind of makes me a curmudgeon, and since that word brings to mind an image of a grumpy old man waving a cane around, I'd prefer not to be known as one.
That's not the only reason why I embrace technology. As it has become a more regular part of our lives, I've realized that I can use it as a tool to improve my relationship with my kids and help them learn responsibility. It has also gone a long way towards helping ease my wild imagination that pictures them falling into sinkholes or being abducted by aliens because it allows me to keep in touch with them.
It also allows us to document special moments on the fly thanks to something called a selfie. Especially when I find random selfies on my phone that I wasn't aware were taken.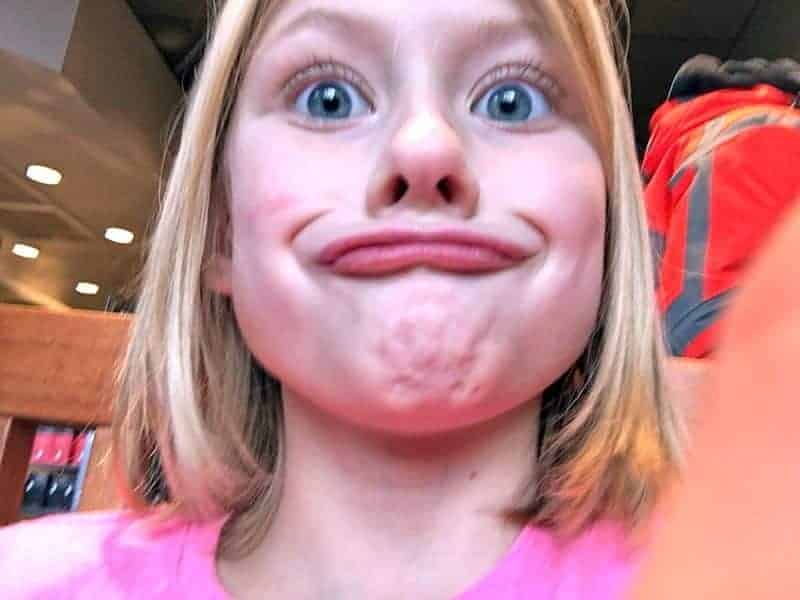 Why I Embrace Technology to Connect With My Kids Like a Total Boss
Puts me in front of the camera
It's pretty common to look through an old family photo book and find that one member of the family is usually the one behind the camera. With my kids having access to technology, they not only find it completely hysterical to take random pictures of me, usually while I am making a funny face, but they also remind and inspire me to take more photos with me in them.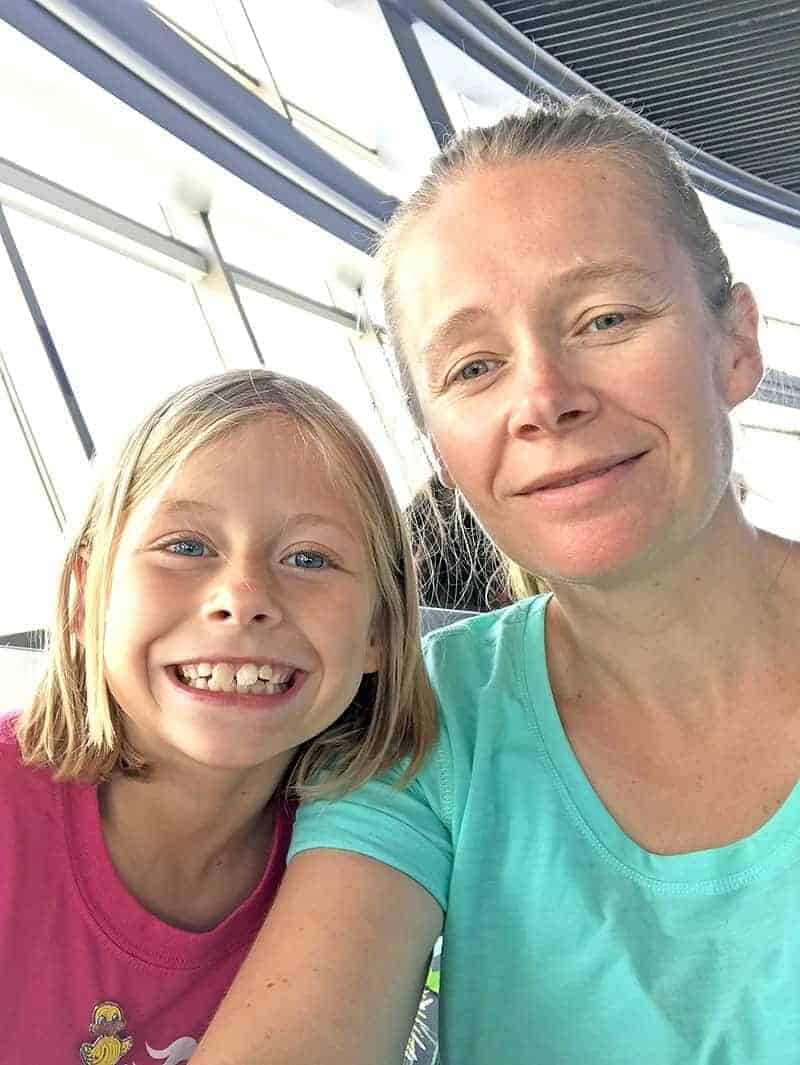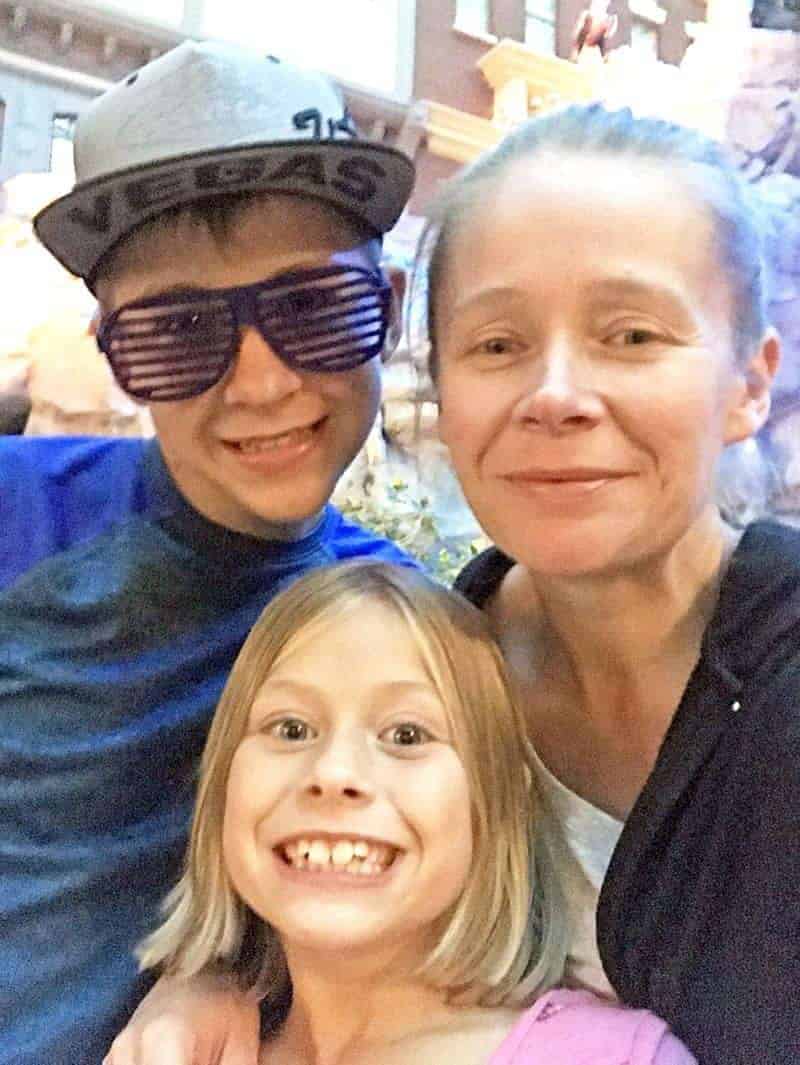 Spontaneity
Before cell phones, there were certain situations where you didn't really think to bring a camera or expect to need or want one. But you never know when a memorable moment may strike. At the ball game or even at the grocery store. And kids love to take pictures with their devices.
I've looked at the gallery on my daughter's tablet and discovered moments I may not have even realized at the time – without her tablet, I would have missed some really special memories. We've found some of our most favorite pictures that way!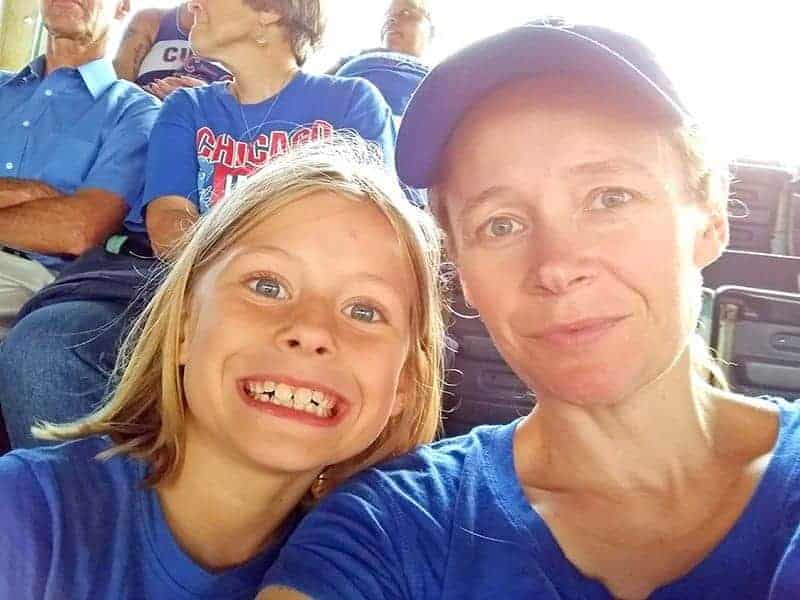 Communication
Let's face it, kids don't always listen to what we say, but man do they pay attention to a text message because they love responding that way. My kids will message me from the next room just to say hello. That means the world to me. An "I love you" over a text message is priceless. Even when it's followed up by a poop emoji. Especially then.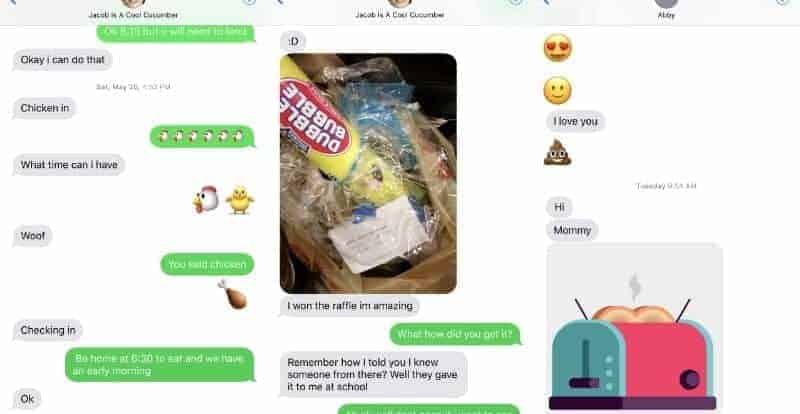 It also allows me to have some fun with them too. Humor is a great way to connect and make sure they are listening to me.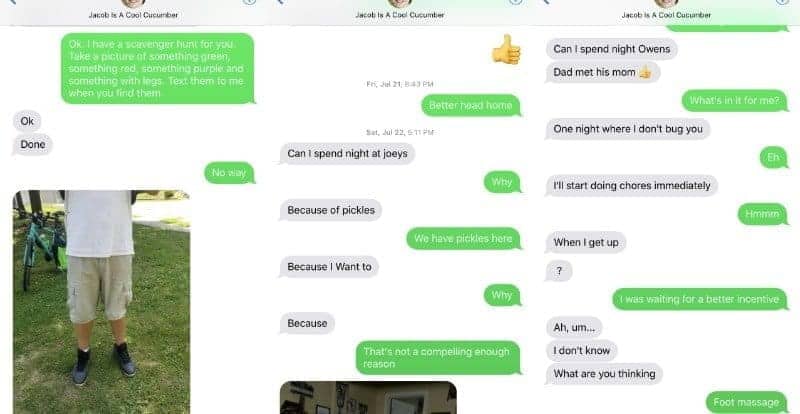 I handled that foot massage request like a total boss! He did actually agree to it too.
Safety
I'm not really sure if it's a more dangerous world than it was when I was a kid, or if the immediate access to things gives the appearance of being more dangerous. But what I do know is that I am one of those people who allow their kids freedom, but also experiences irrational worry about their safety. A mobile device allows me to let them spread their wings while giving me some peace of mind that they can reach me when they need to, and vice versa.
Affordability
Obviously having connected kids can add a strain on your budget, and it's easy to use that as an excuse for not using technology to connect with your kids. But it doesn't have to be that way. With Total Wireless you get the best deal in wireless!
Their Shared* Data Family Plan gives you four lines on America's largest, most dependable 4G LTE† network for only $25 per line, per month.
No contracts
Unlimited talk and text
25 gigs of shared* high-speed data
No mystery fees
For me, all of that adds up to having connected kids being a positive change in our lives. And Total Wireless helps me have the confidence to know that I'm not only getting the best deal but that I am making the right decision.
Don't forget to check out Total Wireless so you can begin making even better memories with your kids: Get Total Wireless.
*The 30-Day cycle for Shared Data Family Plans begins on the day the first line/device is activated. Any line(s)/device(s) activated later in the first 30-Day cycle will receive only the number of days remaining in that cycle.† To get 4G LTE speed where available you must have a 4G LTE capable device and a 4G LTE SIM card. Actual availability, coverage, and speed may vary. LTE is a trademark of ETSI. Please refer always to the latest Terms and Conditions of Service at TotalWireless.com.