What's your name? Fitness activity printable for kids. Your kids will get a workout without realizing it when you make fitness into a fun game.
Print this by clicking the image below or clicking here –> What's your name? Fitness Activity Printable for Kids.
U Brands Contempo Magnetic Dry Erase Board, 8.5 x 11 Inches, White Frame
PRO TIP: Use this activity as a way to get kids moving but it's also a great way to incorporate a learning activity as well. This can be done in a classroom, homeschool environment, or just with one child at a time. Use a dry erase board and have them write out their full name before doing the activity.
You can also use this with spelling lists and other important words you want your kids to learn to spell. Educational and good for healthy bodies, this activity really a win-win. You can use a single large dry erase board or buy these small ones only $6 each. And the best thing is that the kids will think it's just fun, so you probably won't get a single argument from them.
****Important note: The password to unlock the PDF is: kids
Fitness activity printable for kids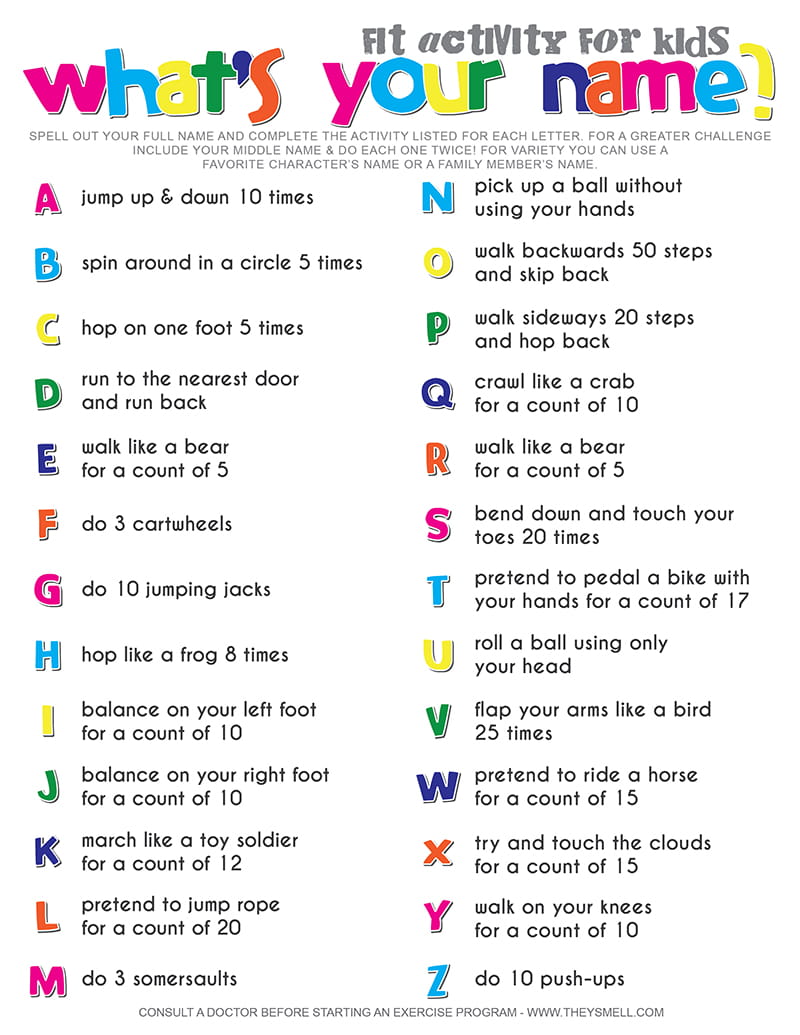 Check out the adult versions of this fun fitness activity:
Make sure you Pin this on Pinterest for later! Use the image below!