Tom's of Maine
. All opinions are 100% mine.
I believe in reading ingredient labels for not only food products, but products that I put on my family's skin as well. But it can be so confusing to know exactly what things to look out for and what to avoid.
Why take a chance?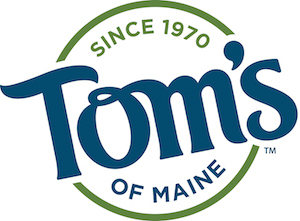 Tom's of Maine is a brand that believes not only in providing products that are better for people, they also believe in providing products that are better for the environment. Their products include natural toothpaste, mouthwash, dental floss, bar soap, body wash, body lotion, hand cream, lip balm, baby care products and deodorant.
Tom's of Maine deodorant products are free of aluminum, artificial fragrances and petrochemicals.
I have been using Tom's of Maine products for a couple of years now because of what's NOT in them. I feel like they are a safer choice for my family.
Tom's of Maine Long Lasting Natural Deodorant is clinically proven to have 24-hour odor protection. It is not tested on animals and doesn't contain any animal ingredients. The packaging is also fully recyclable!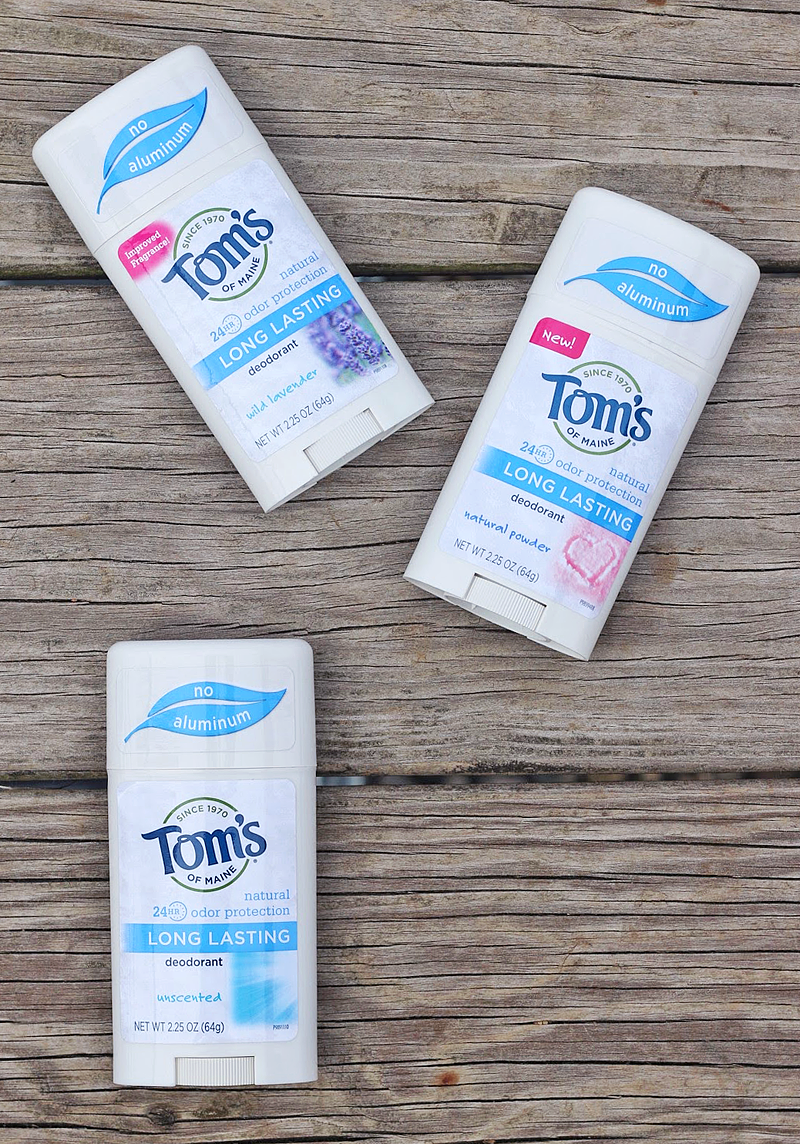 When I switched to using Tom's of Maine deodorant there was a short period of adjustment. I did notice more odor for a couple of days, but that seemed to taper off. It can take your body a couple of days to adjust to a new, more natural product. Now, I don't notice any more odor than I did with my old deodorant.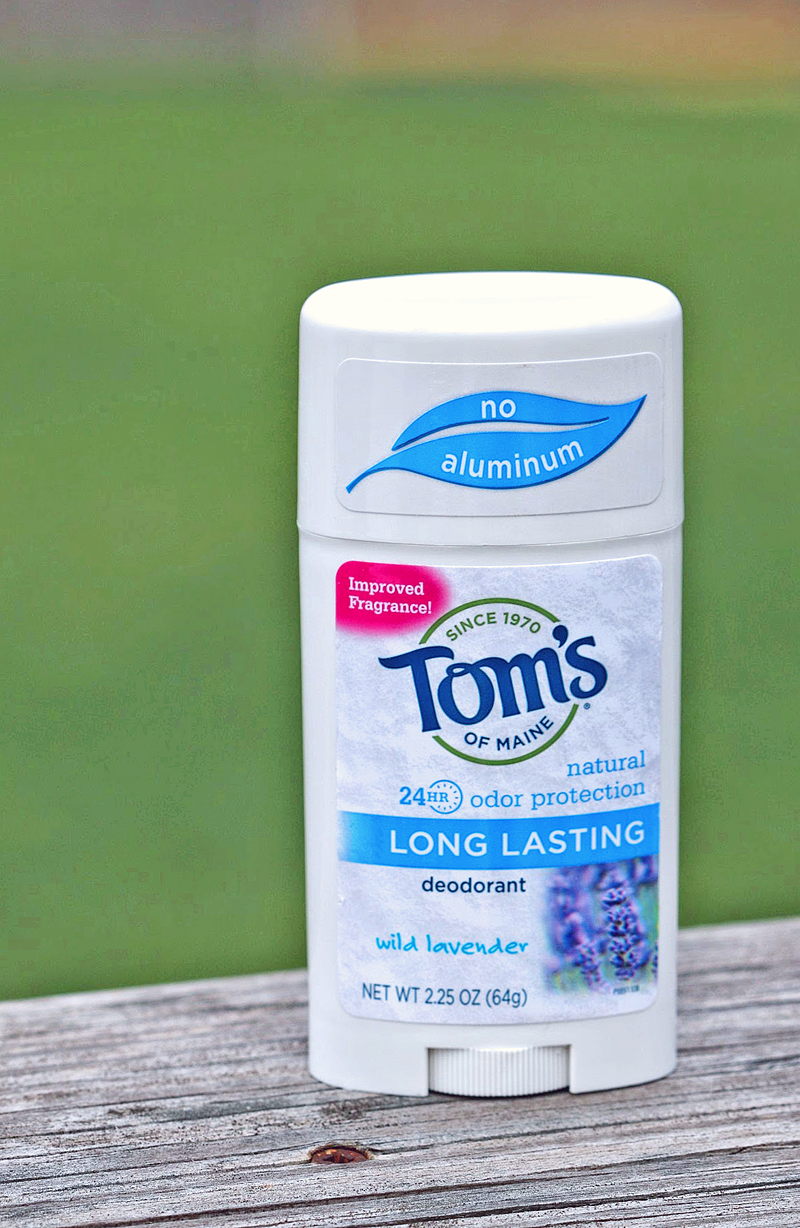 Tom's of Maine deodorant is not an antiperspirant and so will not prevent you from sweating, but even when sweating I didn't notice extreme odor. My favorite scent is the wild lavender! I love knowing that there is nothing lurking in my deodorant that may be dangerous.
Tom's of Maine deodorant gives me peace of mind that I am not adding potentially dangerous chemicals to especially sensitive parts of my skin.
Check out Tom's of Maine on Facebook here.
Have you ever considered what is lurking in YOUR deodorant?
This is a sponsored post written by me on behalf of