Chicken Piccata is a mouthwatering main dish, and with this wonderful 21 side dish recipes compilation, you will have your taste buds shouting for more!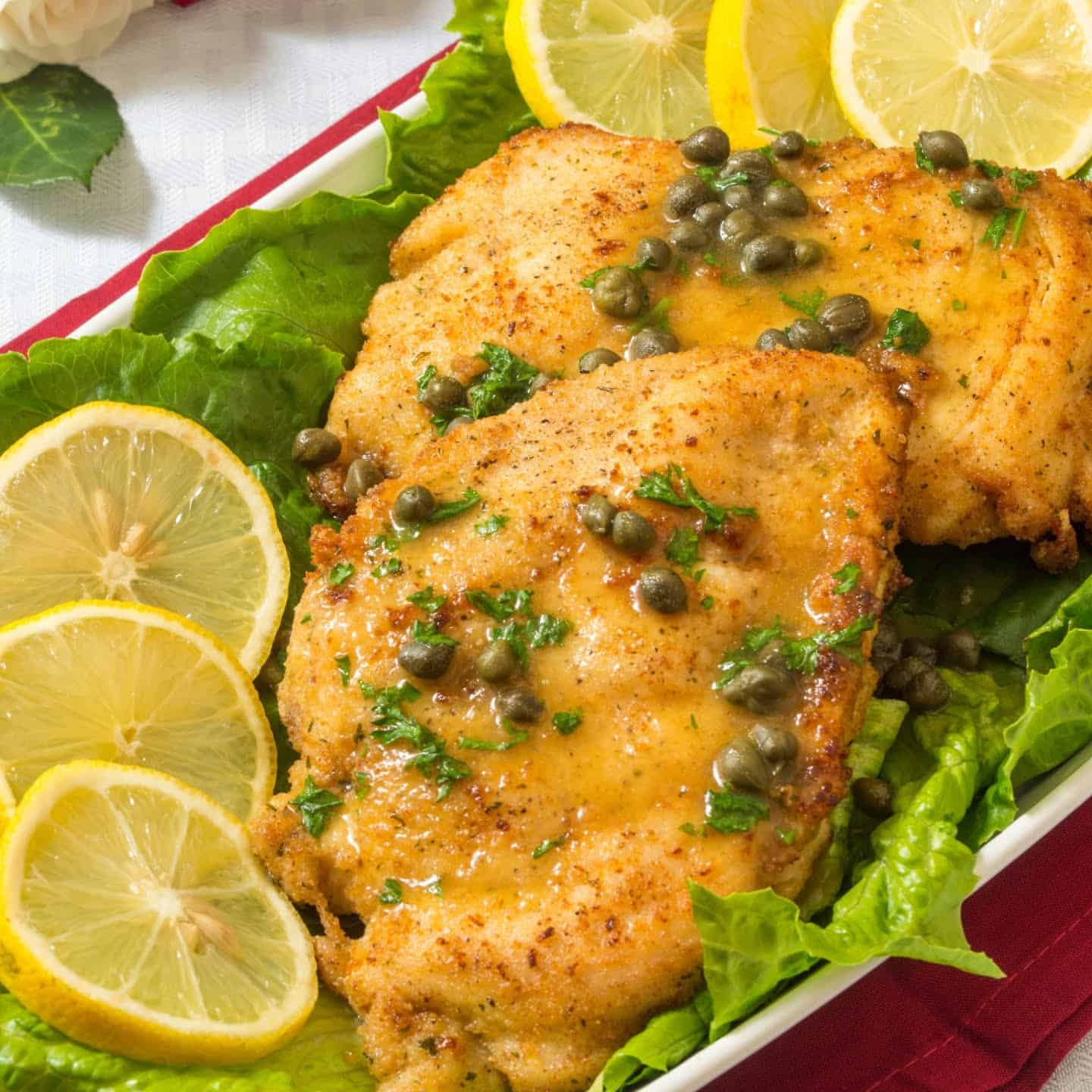 If you have been wondering what to serve with chicken piccata, take a SIGH! Here is a list of 20 luscious side dishes that pair perfectly with an Italian chicken piccata.
These mouth-watering recipes include veggies, salads, noodles, pasta, and many more.
FAQs
What do you mean by the word 'Piccata'?
'Piccata' in Italian means larded and is a translation of a French word. It is referred to something sliced, sauteed, and mixed in a sauce made of butter, lemon, and a few spices.
What wine goes best with chicken piccata?
Wines like Chardonnay, Pinot Grigio, and Friuli go great with chicken piccata. Also, white wine like Sauvignon Blanc pairs well with any chicken meal.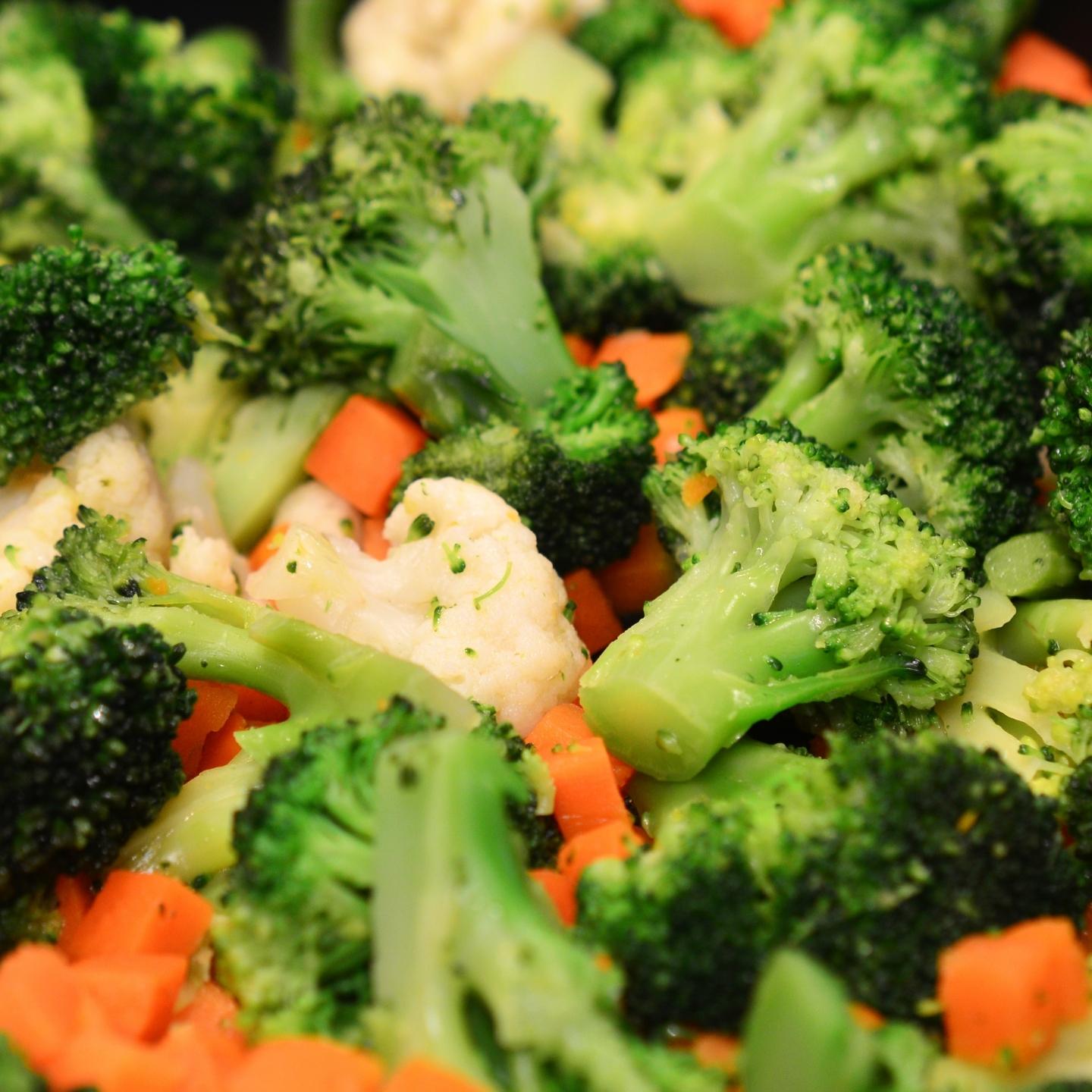 Learn how to steam your favorite vegetables like broccoli, carrots, cauliflower, with amazing steaming methods for versatility.
The steamed vegetables are light, healthy, and go absolutely perfect with heavy meals. You can steam literally anything from Zucchini to asparagus, from green beans to bok choy.
The soft vegetables will cook quickly while the denser might take a bit of time. Steam on the stovetop, microwave, or cooker and give a final touch with exquisite seasoning.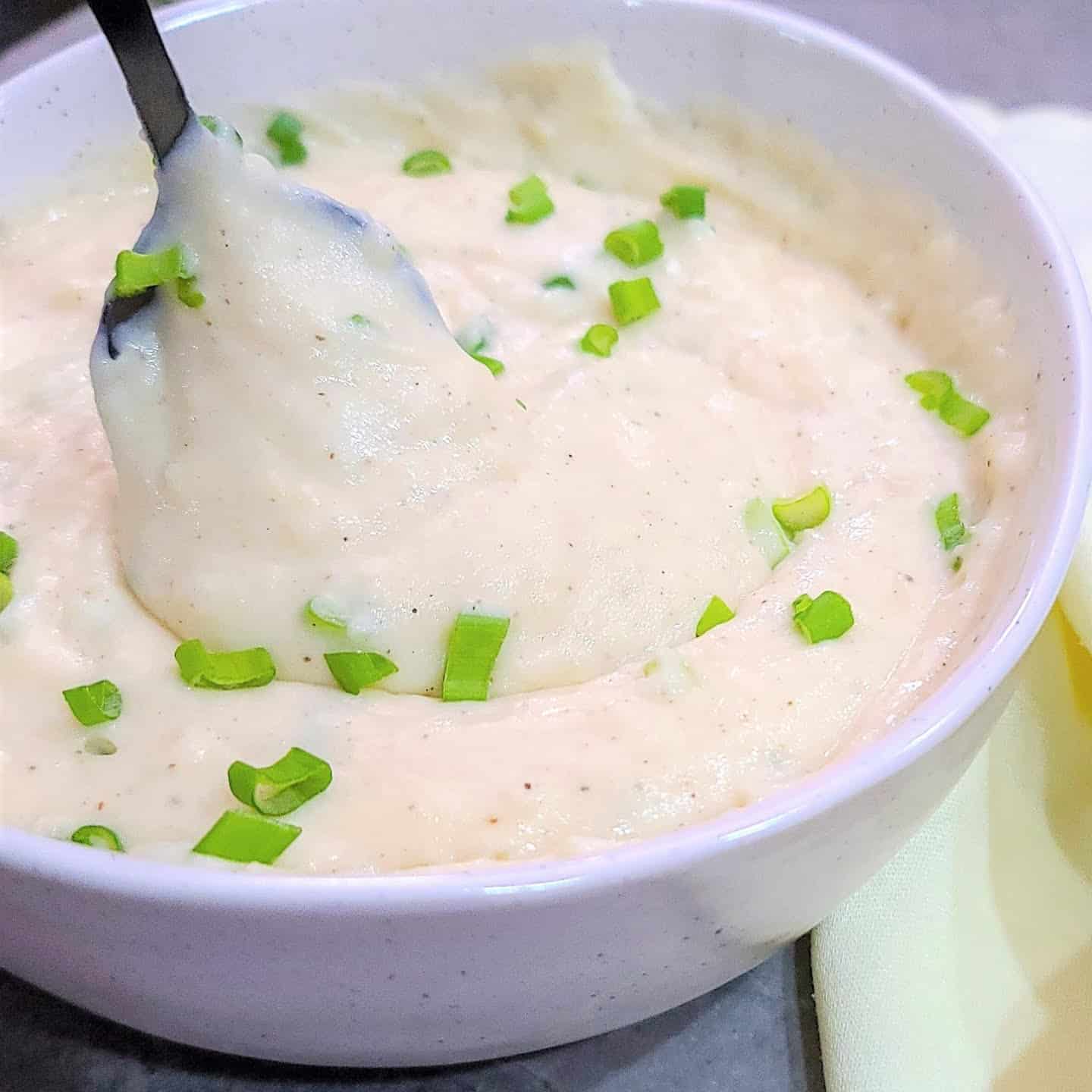 Have you wondered about making a delicious side dish in less than 5 minutes? This mashed potatoes recipe is easy and creamy.
The touch of garlic and green onions make it makes it a perfect serving dish with any main meal. The butter and cream bring creamy goodness in just 3 steps.
This dish is a crowd-pleaser and irresistible once on the table. The 6-ingredients come together and give way to the creamy mashed potatoes.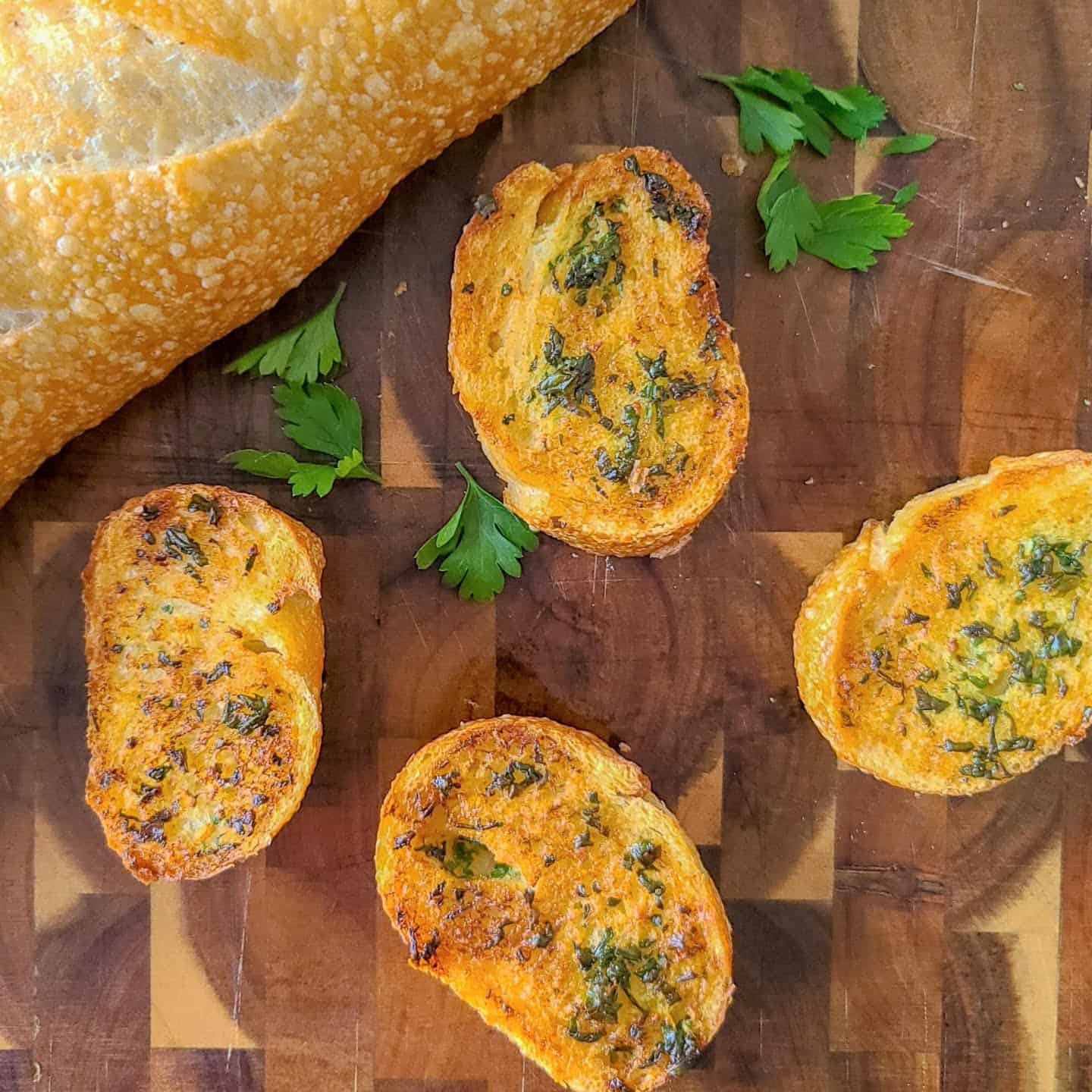 Buttery on the inside and crunchy on the outside, this garlic bread recipe needs just 2 ingredients to get ready.
All you need is a baguette and a butter-garlic mixture to make this in an air fryer. Customize the recipe by adding herbs, cheese, and spices of your choice.
The garlicky bread is prepared in just minutes and what better than an air fryer to eat the buttery garlic bread.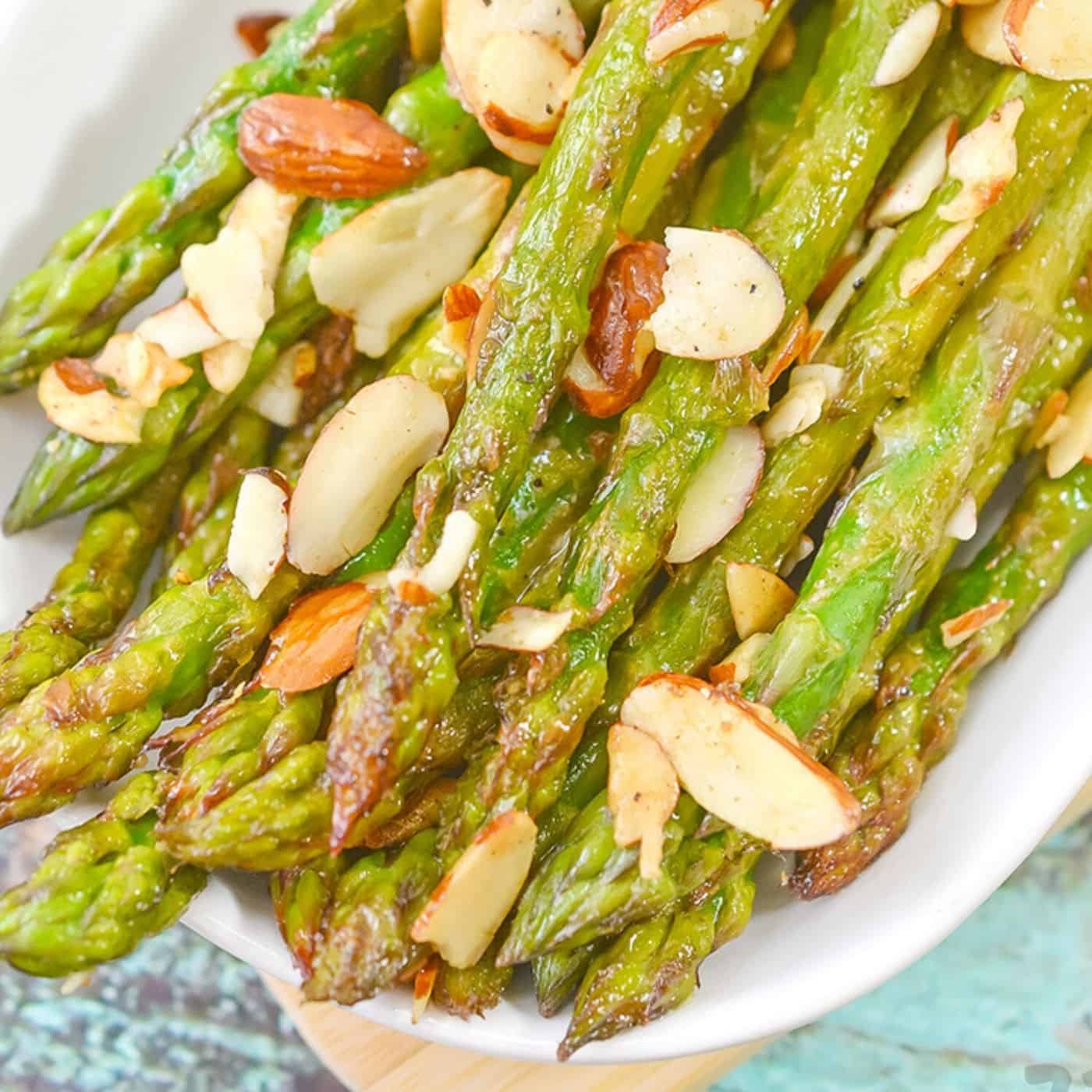 This sauteed asparagus is low in carbs, gluten-free, high fibred, and has less than 100 calories per serving. This is your go-to recipe for serving with chicken piccata.
Sauteed asparagus tastes delicious and is quite different from other green vegetables. Lemon Zest, butter, minced garlic bring the entire meal together.
Meat, beef, poultry, or fish? this recipe goes with any kind of the main dish.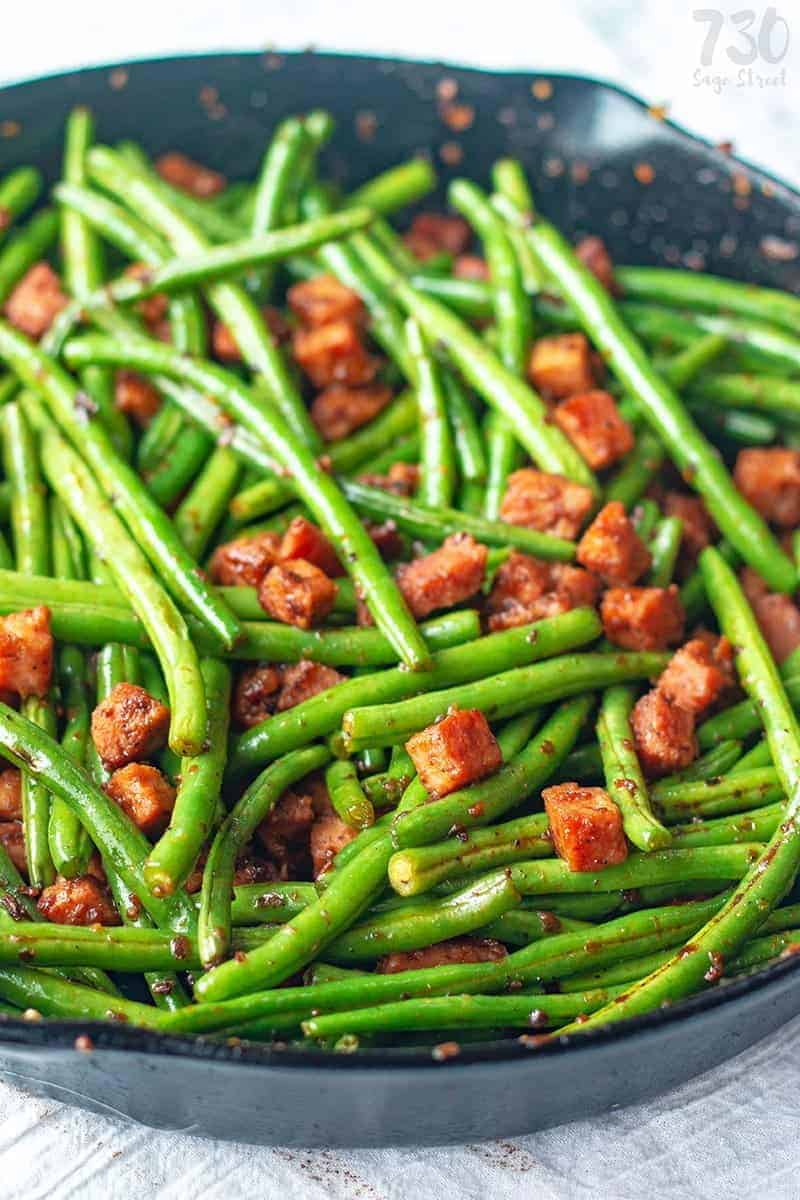 You have just 30 minutes of time left for your side course and that is all you need for cooking green beans with ham.
I will suggest you cook the fresh green beans in a cast iron pan for the enriched flavor. Everything tastes better in a cast iron pan.
Heat some olive oil in a pan over medium-high heat and add all the ingredients for 10 minutes to saute.
This is one of the best-roasted veggies side dishes made in the oven. The seasoned vegetables can be made effortlessly in just a few minutes.
Chop your favorite vegetables and cut them into pieces.
Take some olive oil and sprinkle it all over before adding the Italian seasoning.
The healthy yet tasty side dish goes perfectly with chicken piccata.
The buttery noodles tossed in a skillet with minced garlic and parmesan cheese are a delight to kids and adults alike. Hands-down, these garlic parmesan noodles are perfect chicken piccata side dishes.
Make this hearty and starchy dish for your dinner tonight. You can increase or decrease the amount of cheese and butter depending upon your taste.
You can try this recipe with spaghetti, linguine, egg noodles, or any noodles of your choice.
Sauteed spinach is another excellent answer to your what to serve with chicken piccata. It is quick, easy, yet satisfying.
This sauteed spinach is everything you need to amp your chicken piccata meal course. The entire dish comes together with this side course.
Get ready to receive applauses for serving this delicious side dish.
Lemon garlic rice is a quick and flavored side dish idea when you don't have much time. You will need some long-grained rice, lemon juice, and fresh Italian herbs with some other ingredients.
Don't forget to stir the cooked rice with butter to enhance the flavor profile. Toss the herbs, and you are good to serve with chicken piccata.
If you are into spicy food, add some pepper or chilly flakes to the rice. Enjoy it with your main course.
These dinner rolls need just 7 ingredients to come out fluffy and soft. The rolls made at home provide way more satisfaction compared to the store-bought.
The touch of milky sweetness is going to go great with the flavored chicken piccata. The credit for all the softness goes straight to the water roux technique.
However, do not overmix the dough after adding all the ingredients. Do not forget to store the rolls in a sealed container post-cooked.
The medley of vegetables makes this dish a comfort food for cold weather. The thick, flavorful and comforting stew goes in hand with your chicken piccata dish.
You can skip the broth in the stew since you will be serving chicken piccata and the lentil. The onion, garlic, celery, carrots, brown sugar, soy sauce, rosemary, thyme will give you an incredibly flavorful stew for supper.
Do you wish to add some spin to this? Well, a baked lentil stew could be your latest kitchen experiment.
Heard about a mashed potato? This time it's about the flavor-packed smashed potatoes that are soft inside and crispy outside. Here is a unique recipe for all potato lovers. It is one of the most flavorsome side dishes.
Take mini-sized or baby potatoes for trying out this savory dish. You can make the potatoes in both olive oil and butter.
My favorite is an all-purpose seasoning blend of garlic powder, smoked paprika, sea salt, and black pepper. Sprinkle some fresh herbs of your choice and also parmesan cheese on top for the final touch.
Brown butter combined with garlic is another great side dish to pair with chicken piccata. This angel hair pasta recipe is quick, versatile, and a classic Italian dish. So, you know what to serve with chicken piccata on your next dinner eve.
A go-to side dish that swings the whole meal together. Play around with the flavors of this delicious recipe by garnishing little tarragon on top of it.
Angel hair pasta is the preferred choice, but you can also use long noodles pasta, vermicelli, or spaghetti pasta as per your preference.
A salad recipe that is as unique as its name. The combination of balsamic, mozzarella cheese, and homemade croutons gives out a distinct flavor.
Mozzarella brings all the cheesy feel and set to impress your guests when served with chicken piccata. The peaches work great for your acidity.
Drizzle the baking sheet with some oil and season it with salt and pepper. Bake in the oven for 10-15 minutes till they are crispy and brown.
This side dish recipe is a combination of flavors and textures. It is not only appealing to the naked eye but also to the taste buds.
Cut the pineapple in half and remove the core to make a quirky serving bowl. Grill the pineapple until you see marks on it.
Dice some cucumber and pepper in the mixing bowl and toss it with mint and cilantro. Pour the lime juice, sugar, salt, etc.., and whisk it well before serving it with chicken piccata.
This baby carrots recipe is healthy, simple yet delicious. The carrots blend well with balsamic vinegar and attain a state of perfection when roasted in an oven.
Roasting brings out the natural sweetness of carrots and makes this delicacy special. Once tried and this dish is going to be a family favorite.
Take some good quality balsamic vinegar and it is going to make all the difference in the taste. Sprinkle the roasted carrots with salt, pepper, parsley, and serve.
A fresh garden salad or greek salad is divine with the lemony flavor of chicken piccata. Take a few top-quality seasonal ingredients and prepare one of the delicious recipes.
Get your hands on the fresh tomatoes, bell peppers, cucumbers, red onion, etc., for the colorful appearance. Add some feta cheese on the top, post giving a good toss to the ingredients.
Now, you know what to serve with chicken piccata on the table.
Why not treat yourself to the yummy pesto pasta? Homemade pesto sauce made with some fresh basil from your garden weave this together well for your next lunch or dinner meal.
Hungry already? Grab the ingredients from your kitchen shelf to start cooking. I have used walnut pesto for this recipe, but you can customize the dish as per your taste.
You can also try adding cream cheese in place of parmesan. Creamy dishes like these go well on the chicken piccata sides.
Parmesan orzo chicken piccata side dish is something you can't ignore. Orzo is a type of pasta and has a texture similar to rice. It might appear like you are eating a spoon full of rice but with a twist.
Butter, orzo pasta, chicken broth, parmesan, fresh or dried basil are a few simple ingredients to cook this fantastic dish.
It can be made in less than 30 minutes and is kids-friendly too. Cheesy filling and quick prep time make it a perfect lazy Sunday dinner recipe.
Creamy potatoes made in three types of cheese are an incredible side dish to be served with chicken piccata. A delight for cheese lovers or sure!
A vegetarian recipe filled with layers of potatoes is even excellent for your get-togethers. You can also saute green onions in a pan and mix to go on the edge.
Give au gratin potatoes a final touch-up by adding a crispy, cheesy topping and some fresh parsley. Sounds interesting? Wait no more! Try it out today itself.
A nice colorful salad to compliment the chicken breast is quite tempting. Having some green and healthy salad on the table with chicken piccata can never go wrong.
Make this salad in just 15 mins and keep your nutrients intake on the mark. Don't forget to toss the pine nuts gently in an ungreased frying pan for the perfect taste.
You can swap the chickpeas with some other ingredient of your choice. The Mediterranean dish made of millet is excellent to serve your friends and family.