It's important to vary your workout routine, and it's also important to challenge your body. With that in mind I created the workout below.
It's not easy.
But that doesn't mean you can't try it.
Do it, keep track of how many reps you CAN do, then next time, keep track and watch yourself improve.
If you don't know how to do the exercises you can find demonstrations of all of them on YouTube. The heisman one should be the 123 heisman and you can find instructions here: 123 heisman demo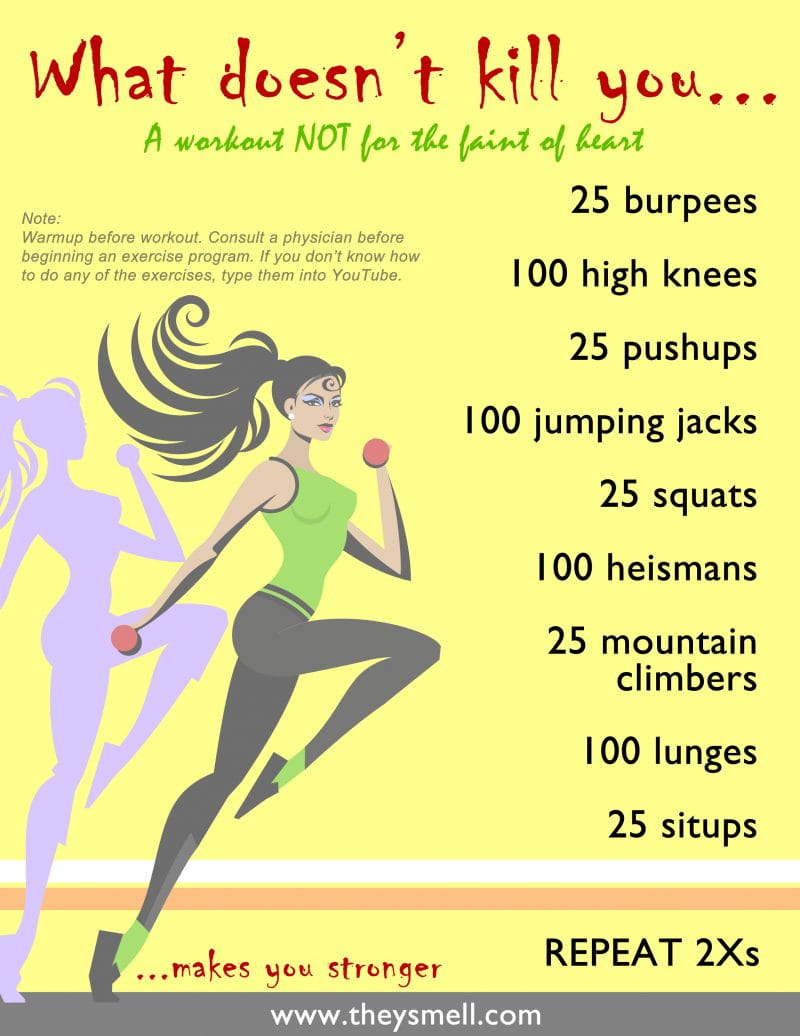 For printable version: What Doesn't Kill You Workout