There are a lot of simple things so many people do with their kids during the summer.
A trip to the playground.
A bike ride.
An afternoon at the mall.
A Little League game.
A day at an amusement park.
A local fair.
A visit to a pumpkin patch.
A walk around the block.
Meeting friends at the zoo.
A day at the beach.
These are things many of us take for granted because they are so easy and accessible to just about everyone.
But are they?
People who suffer from chronic gastro issues such as irritable bowel syndrome (IBS), ulcerative colitis (UC) or ileal pouch/pouchitis find these types of activities challenging and often impossible to participate in. Some of the everyday activities that seem to be such an integral part of summertime become very difficult for someone who has the constant discomfort and frequent bathroom trips that come with these issues.
I couldn't even imagine not being able to enjoy one of my most favorite summertime activities – bike riding with my daughter.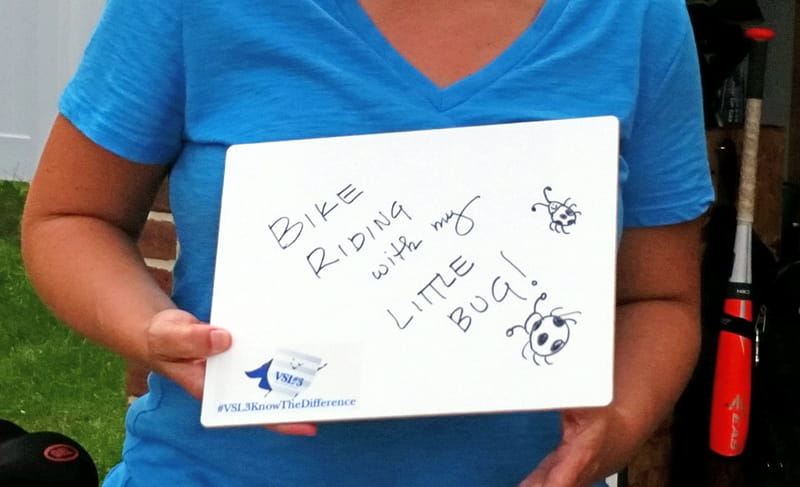 About Irritable Bowel Syndrome
Irritable Bowel Syndrome (IBS) has no known cure or cause. It primarily affects the large intestine. Symptoms include cramping, abdominal pain, bloating, gas, diarrhea and constipation. Approximately 20% of US adults have symptoms of IBS but it also affects children as well.
About Ulcerative Colitis
Ulcerative colitis (IC) affects more than 1 in every 1,000 Americans and is a chronic disease that causes inflammation and ulcers in the large intestine. This then leads to bleeding, diarrhea and severe discomfort.
About Ileal Pouch
An ileal pouch is a surgical procedure designed to help people with ulcerative colitis lead a more normal life. It involves creating a pouch at the end of the small intestine for people who have had the removal of their large intestine.
Probiotics have been shown to offer benefits for people who suffer from IBS and UC and those who have an ileal pouch, but it's important to understand which strain of probiotics should be used for which condition.
This is where VSL#3 comes in!
Know the Difference and Make a Difference with VSL#3
VSL#3 is a high-potency probiotic medical food. It has been clinically proven to help with the dietary management of IBS, UC and ileal pouch. It is 10 times more potent than the average probiotic and contains at least 112.5 billion CFU's. It is suggested that adults need at least 1 billion cells daily.
VSl#3 is a proprietary mix of 8 strains of live lactic acid bacteria and must be refrigerated to maintain its potency. It is also gluten-free, Kosher and Halal certified. You can find VSL#3 at your local pharmacy, behind the counter in a refrigerated area. Find your nearest location here: http://www.vsl3.com/pharmacy-locator/united-states/.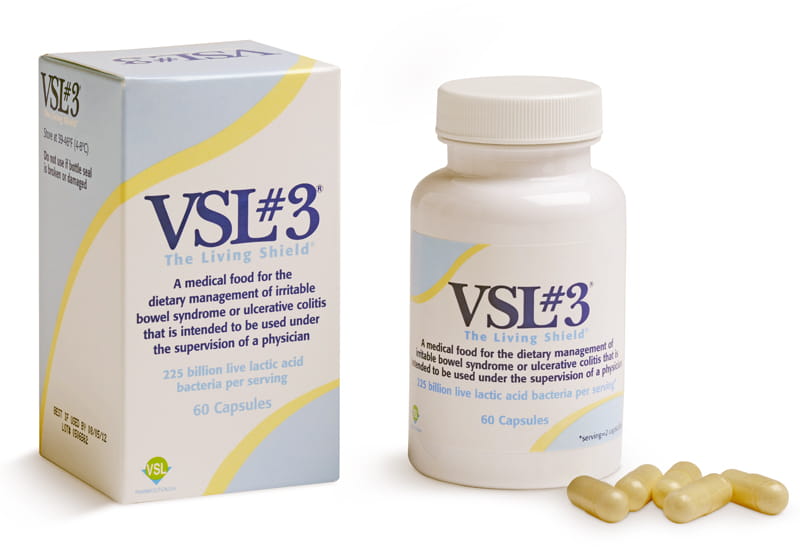 VSL#3 is also available online at www.vsl3.com.
You can learn more about VSL#3 by watching the VSL#3 video or following them on their Facebook page.
Save $5 off VSL#3
Purchase VSL#3 on their website using the coupon code "Doctor" to receive $5 off your next purchase!
VSL#3 Know the Difference Giveaway
Enter to win the VSL#3 Know the Difference Giveaway for a chance to win a $500 Amex gift card. Two runner-up winners will each win a 2-month supply of VSL#3.
Giveaway ends 7/21.
Enter here: VSL#3 Know the Difference Giveaway.
VSL#3® is a high potency probiotic medical food that's clinically proven in the dietary management of IBS, ulcerative colitis, and ileal pouch. To learn more visit www.vsl3.com and LIKE the brand on Facebook.
This is a product-provided, sponsored conversation that contains affiliate links. All opinions, text and experiences are my own. VSL#3 is a medical food and must be used under medical supervision.
Join our newsletter!
Subscribe to get updates and great stuff via email including subscriber-only goodies like free printables and giveaways.