This is a sponsored post written by me on behalf of Glad. All opinions are 100% mine.
Recycling is in my blood.
When I was a kid, my dad made the weekly recycling a major project and put a lot of emphasis into "doing it right." First, he washed and rinsed anything washable. Then, he dumped the entire bag of what had been collected that week right out onto the floor. In the center of the living room. He removed things that didn't belong (maybe my sister and I would mess with him a little bit by putting things we knew didn't belong in there). Next, he sorted the recycling by type. Paper, plastic, metal, etc. He placed each type of recycling into separate bags and then put each bag neatly into the blue bin. Then he placed it out by the curb, where the truck would come by and dump it all into the same container.
As kids, we mocked my dad and never really understood his commitment to it, but it became one of those things that we remember fondly about my dad. I miss the care he took sorting the recycling.
Today, I do place a lot of importance on recycling in my home, though I don't have the same kind of passion for sorting it as my dad did. We have a separate container for it, and we fill the bag up quite frequently, almost daily. Most of the things that we recycle end up being cardboard and cans, but we do have a small share of plastic as well. We usually err on the side of caution when we recycle and probably throw things in there that don't belong. By the time the bag is ready to be emptied, it's packed full and usually ends up ripping when we take it out. And since my son is the one who takes the bag out, he usually puts 20 gallons of the stuff in a 13-gallon bag. When the request comes for him to "empty the recycle bin" he can often be found compressing the contents down to get another day out of it so he doesn't have to make a trip to the garbage.
The other day, when he pulled the bag out of the can it had a rip in it and some of the recycling fell out of it and I noticed that there were some things in there that didn't belong. And it made me wonder if any of us really understood what products we can and should recycle.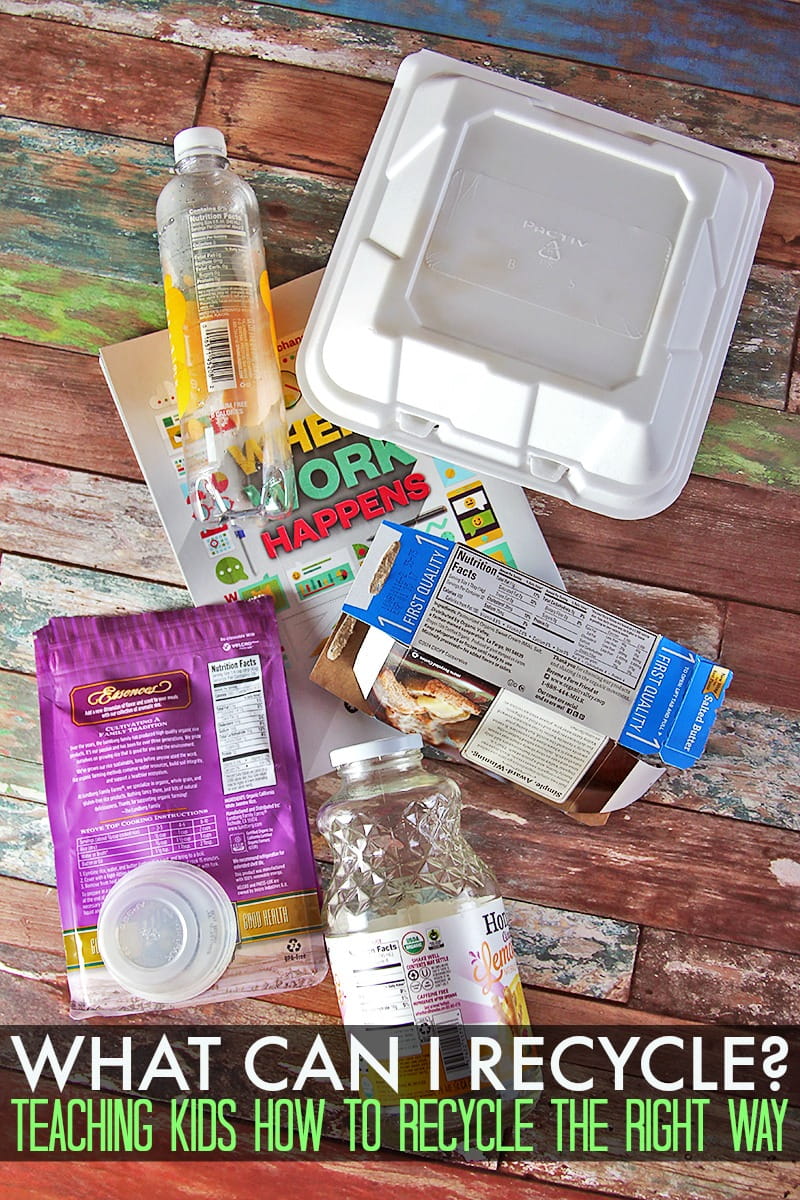 Many, many things are recyclable and if you have a weekly or bi-weekly recycling pickup, you probably think you are doing your part by just tossing as much as possible into the recycle bin and letting someone else figure out if they can use it. The problem is that many things that are recyclable become no longer recyclable when they have food residue on them. Food residue can contaminate many recyclable things which can then be a waste of resources when they get a load and find out it's been contaminated.
Always clean food residue off glass, metal, and plastic before placing it in the recycle bin.
A lot of plastics can be recycled, but not all of them. All plastics have a number imprinted on it between 1 and 7 inside a recycle symbol. Symbols 1 and 2 are always recyclable, symbols 3, 6, and 7 are never recyclable and symbols 4 and 5 may be recyclable, you will need to contact your local recycling company to know for sure. Styrofoam and many plastic food packages are not recyclable.
Not all plastic is recyclable. Look for the symbol with the number in it to determine if the plastic you have can be recycled.
Paper is usually recyclable, even cardboard. Unless it has food residue on it, then it is no longer recyclable. Unused pizza boxes, for example, can be recycled, but once they have had pizza in them, the grease contaminates the cardboard and it cannot be recycled. Placing it in the recycle bin can cause it to contaminate other items as well.
Paper and cardboard with food residue on it is not recyclable and can contaminate other items.
There are a lot of different things that you can recycle, including things that should be recycled, but can't be put in your local recycling pickup. You will need to contact your municipality to find out how and where they recycle these other things.
Recycling can have such a positive impact on our environment if you do it correctly. I recommend getting a separate can for it in your kitchen. I love my slim gray cans, and I labeled them so there was no doubt as to which can is the trash and which contains recycling.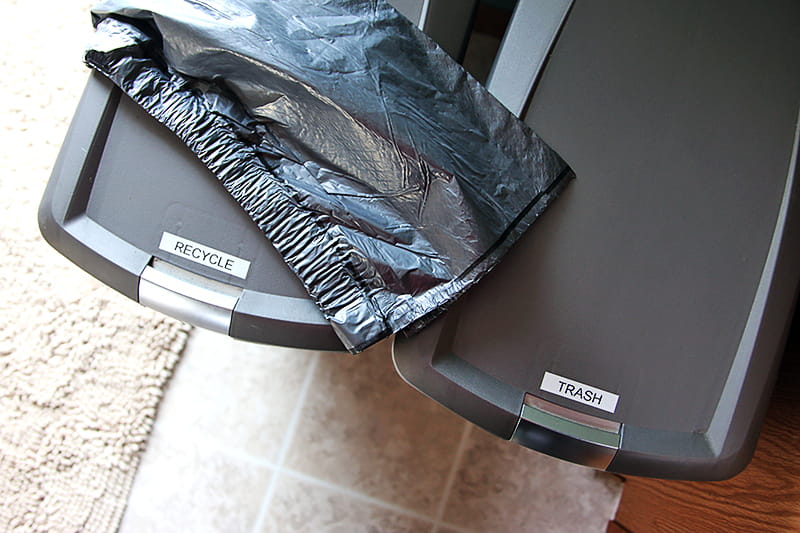 I prefer black bags over the white ones because they blend in better with my cans and the Glad KitchenPro bags are bigger and stronger than traditional kitchen bags. They are as strong as and have the capacity of outdoor bags. They have added leak protection which I desperately need because of my trash squashing son who tried to get a whole week out of a single bag, and they have the capacity to let him get another day or two before having to take them out. It's like having the protection of a double bag! Glad KitchenPro bags also have Febreze odor neutralization for 5-day odor control. Boy, do we need that!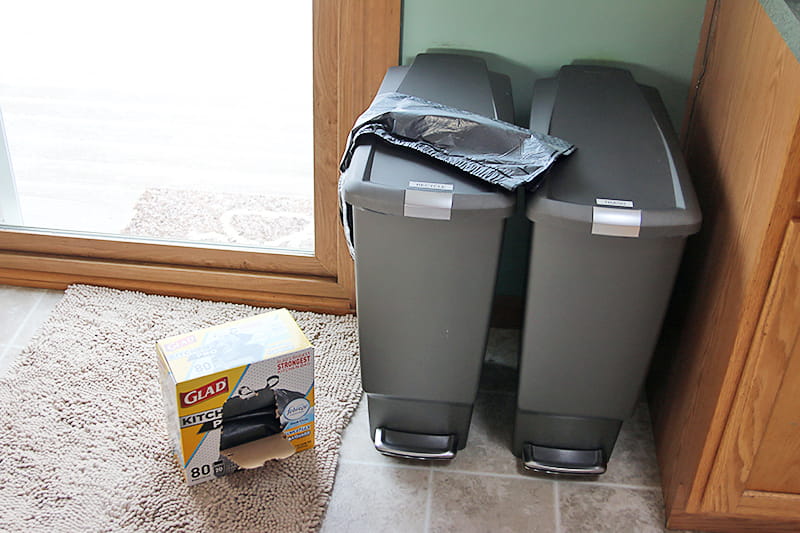 For more information about best recycling practices, reference the graphic below. You can print it out and leave it in your kitchen for easy reference.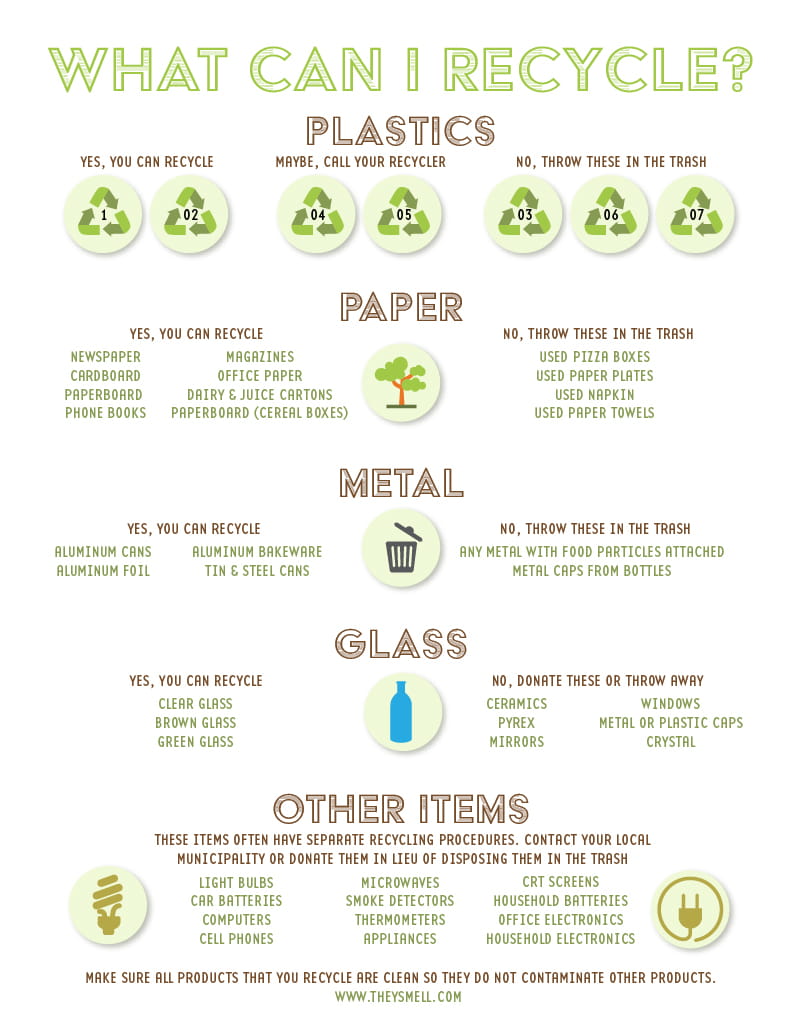 Glad KitchenPro bags are available at Target.
Do you recycle?