This is a Sponsored post written by me on behalf of GoodNites. All opinions are 100% mine.
Children do not wet the bed because they are lazy.
I mean, who would want to lay in their own pee?
My kids HATE waking up wet, in fact my son to this way will flip out if his blankets are wet from sweat alone.
So they certainly wouldn't not get up. intentionally, in the middle if the night if they had to pee.
Parents need to be patient with their kids, not punish them, and provide them with the confidence they need to not be embarrassed if they don't experience a dry night.
Bedwetting is a common problem and instead of accepting it as a normal part of childhood, people treat it as a secret which only causes children more stress. They feel like they are the only ones, when in reality 5-7 million children struggle with bedwetting.
According to WebMD there are a lot of different reason kids wet the bed – and none of them can be blamed on the child.
Genetics
Children who wet the bed are more likely to have parents who wet the bed when they were young.
 Bladder issues
Some kids seem to experience a delay in the way the brain communicates with the bladder. It just takes their brains longer to catch on to the signals or the brain might be telling the bladder it is full when it isn't which causes the bladder to empty prematurely. Their also may be a lower level of the hormone that tells the body to make less urine, which means their kidneys are making extra urine at night.
Sleeping to deeply
Some kids just sleep do deep that their brain never gets the signal that the bladder is full in order to help wake them up.
Just as kids won't want to feel wet in the middle of the night, parents don't want to have to be changing sheets in the middle of the laundry. Midnight laundry is just not fun. And just because bedwetting is beyond our control, doesn't mean there aren't solutions that can help your child feel more confident and comfortable and alleviate your middle-of-the-night laundry sessions.
Huggies Goodnites is one of those things.
Since 1994, GoodNites® has been helping moms and kids ages 4 and up manage bedwetting. GoodNites® Underwear and Bed Mats are disposable products that take the worry out of bedwetting by providing absorbent protection to help kids stay dry overnight.
We signed up for the Huggies GoodNites "Undercover Mission" in July and it really is a secret weapon in the fight against bedwetting. It doesn't prevent it, but what it does do is help make kids victorious against embarrassment and low self-esteem tied to bedwetting. If you want to accept this mission, simply visit GoodNites on their website or on Facebook, enter the code 8675, and be one step closer to victory! Oh and you can win great prizes too.
What's great about GoodNites Underwear is that they are discrete and keep my daughter's jammies and her bed dry, even if she doesn't. They are cute and discrete, so she doesn't mind wearing them and doesn't have to feel like she is wearing a bulky diaper.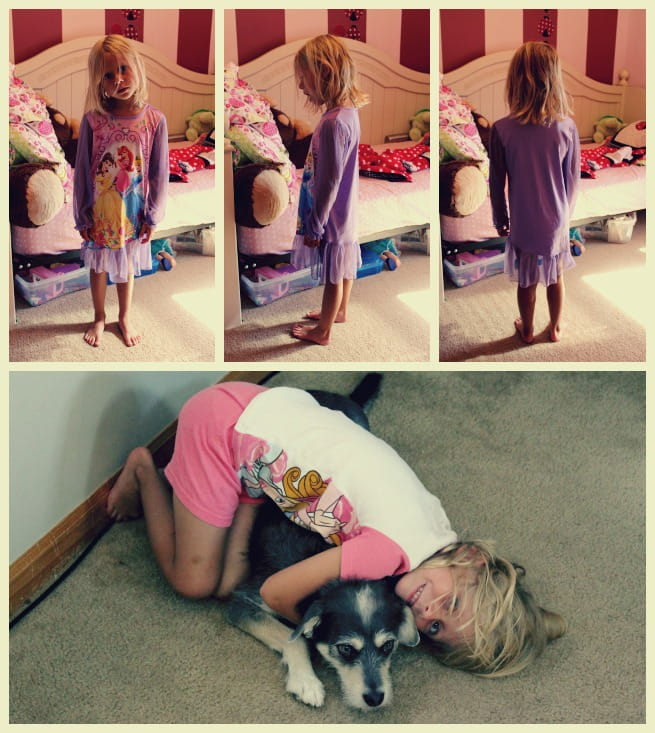 If your child experiences bedwetting, the GoodNites Facebook page (Mission Control) is a great place to check out for support and advice and connect with parents who are going through the same things you are.
The GoodNites® Facebook page is here to provide tips, articles, and advice when it comes to managing bedwetting. We encourage you to share your stories of success and support.
We have had a successful mission with GoodNites!
Do you have a child who experiences bedwetting?
Do you have any tips and advice to keep your kids from feeling frustrated or embarrassed?
Join our newsletter!
Subscribe to get updates and great stuff via email including subscriber-only goodies like free printables and giveaways.