Cracker Barrel
. All opinions are 100% mine.
Last week on the way home from vacation we decided to stop in at Cracker Barrel for dinner. The first thing I noticed when entering is that they've changed everything over to Fall decor. I LOVE fall; it is my favorite season! I love when it starts getting cool enough to comfortably wear jeans and sweatshirts. I love the crisp smell of fall air.
I walked through Cracker Barrel's Retail Store pretty quickly on my way to my table but noticed all the fall decor including Halloween costumes, fall decorations, and of course a lot of fun novelty products. I took more time to look around on the way out of the store. There were some really cute costumes for the kids in the store and surprisingly they were nicely priced!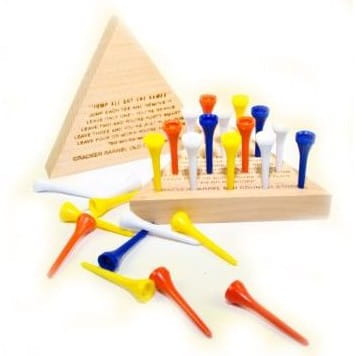 One thing I enjoy about Cracker Barrel is having the peg game sitting on the table for the kids to keep busy while they are waiting for food. I have loved that game forever. I don't think I've ever gotten lower than 3 pegs, though, but it's fun to keep trying!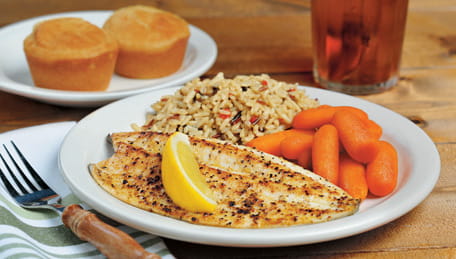 Cracker Barrel has a great dinner option: Country Dinner Plates. You get to pick your main dish, two sides, plus your choice of bread. They do a great job of making sure their food is fresh and delicious. Their portions are pretty good sized: not too big and not too small. My kids enjoy their kid meal choices. Their Wholesome Fixin's® are full of flavor, but with fewer calories, so you can enjoy their homestyle meals a whole lot more.
There are so many things to see and eat at Cracker Barrel. It would take a long time to run out of things to see and try! Some day I'd love to get one of their rocking chairs. I always want to pull up one of those chairs and a book while sitting outside at sunset. There really is something for everyone at Cracker Barrel.
Have you ever visited a Cracker Barrel?
Join our newsletter!
Subscribe to get updates and great stuff via email including subscriber-only goodies like free printables and giveaways.

This is a sponsored post written by me on behalf of