This is a sponsored post written by me on behalf of Sparkling Ice Essence Of. All opinions are 100% mine.
I have never been one to conform. To go along with the crowd. To do what everyone else is doing just because everyone else is doing it. I didn't do it to stand out; I didn't do it with any intention. I just was who I was, and I was comfortable with that. I still am.
Which is why I love it when I find a brand or product like the Essence Of line of waters from Sparkling Ice that celebrates the art of standing out from the crowd.
When my friends were listening to a-Ha and other favorite 80's groups, I was obsessed with visiting record stores to find vintage Olivia Newton-John albums. While they were drooling over Tom Cruise in a teen magazine, I was organizing my rather extensive collection of Olivia Newton-John cassettes. And one 8-track that I couldn't play because I didn't have an 8-track player. But, garage sale.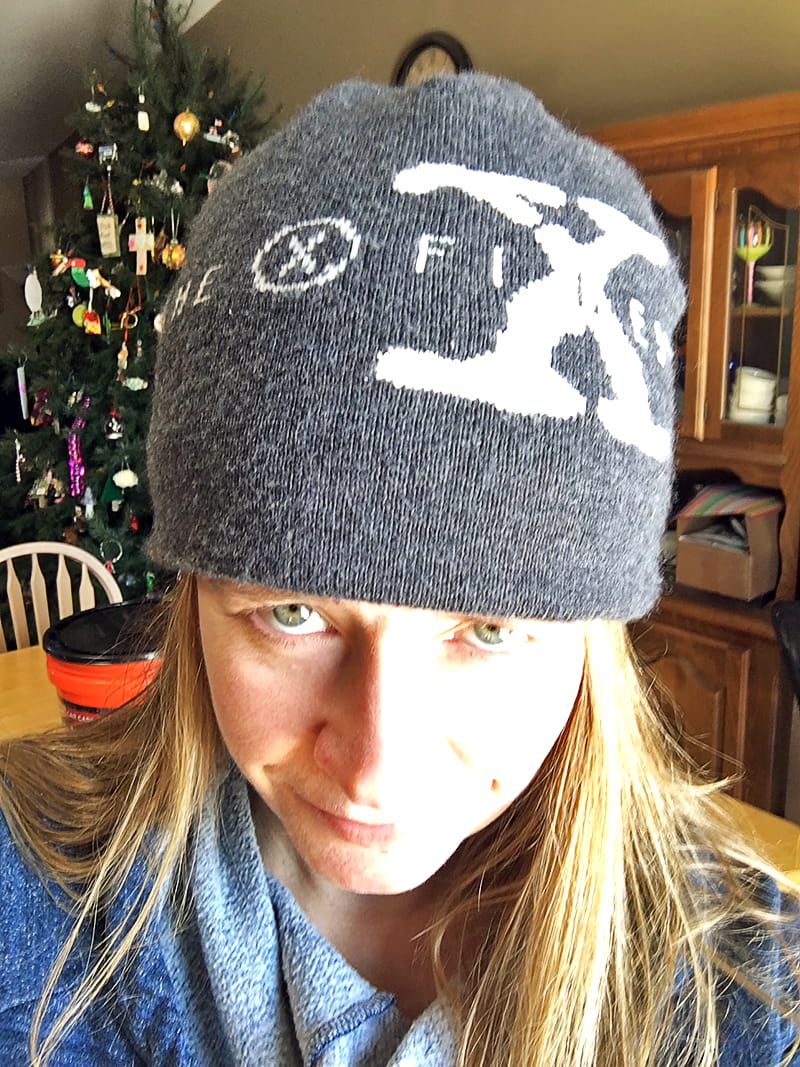 I like to wear knit hats. And red shoes. And crazy socks. I prefer the company of dogs over people. And I enjoy riding my bike in the snow.
I think all of us have a bit of weird in us. A part of us that doesn't march to the beat of everyone else's drum. A part of us that is not boring and is dying to show off our uniqueness. In a world where so many things are predictable and the same, we should be celebrating the things that make us unique. The things that make us different. The things that make us weird.
Me, I also wear ugly slippers. And I'm proud of it.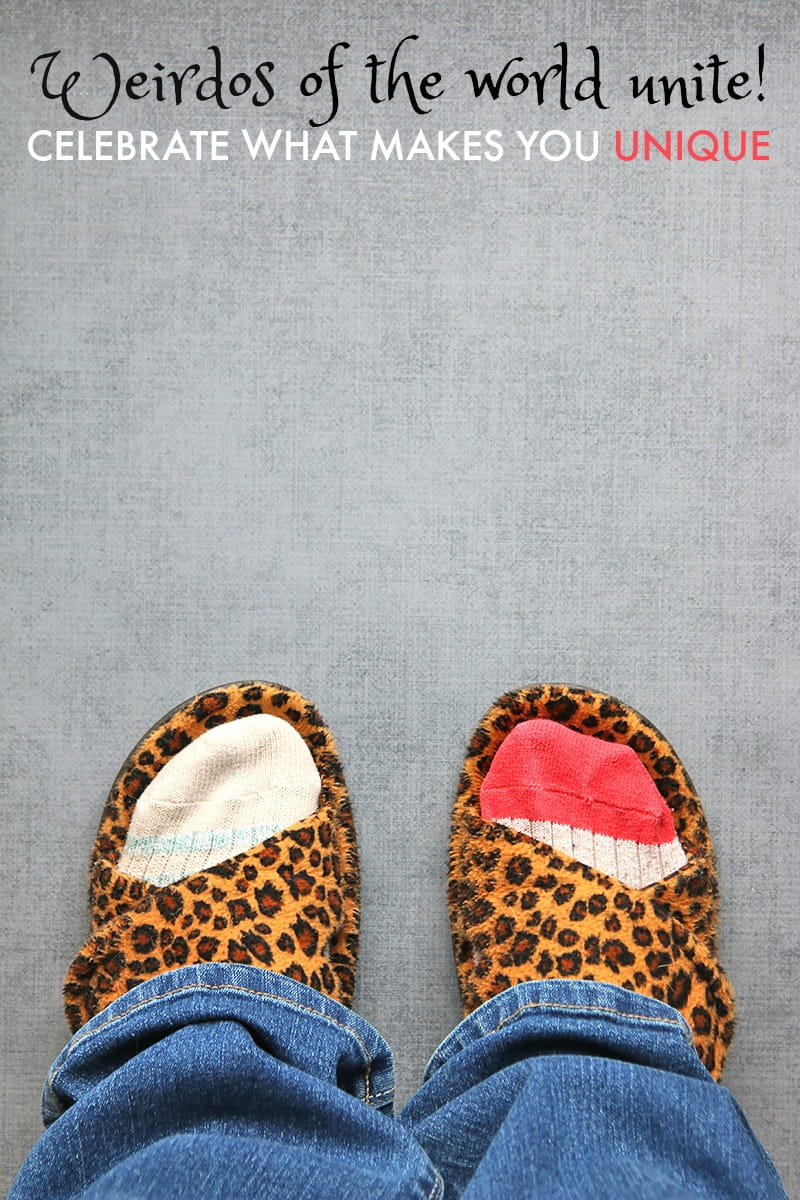 Sometimes I even leave the house in them. They look even better with bare feet. I guess I never really paid attention to what other people think, so why should I start now?
The new Essence Of line of waters from Sparkling Ice want to help you celebrate your inner weirdness. This new line of sparkling water stands out in the crowd because of what's not in it. No artificial colors, no artificial sweeteners, no sodium, and no calories.
But, like the rest of us, it's full of flavor and personality.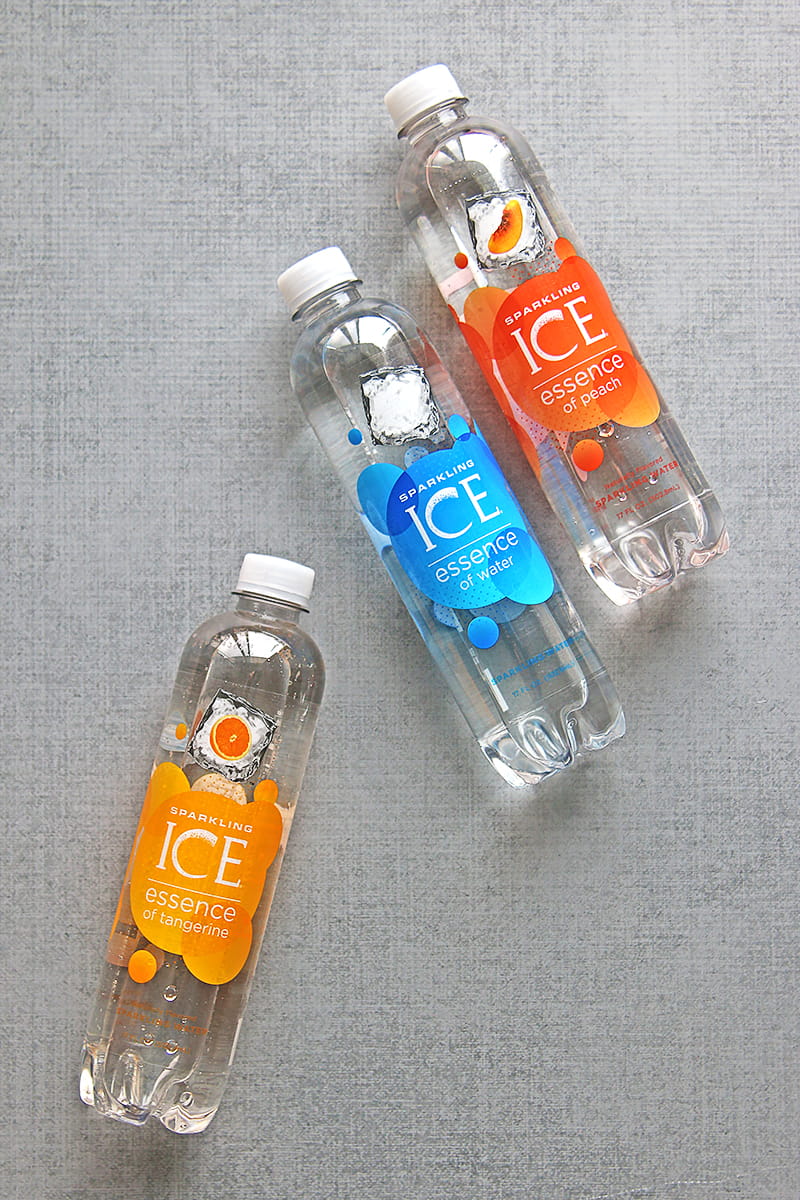 And it tastes great too. Sparkling Ice Essence Of are my new go-to when I want something a little more interesting to drink without all of the junk in it.  I can feel good about giving it to my kids; it's easy to take on-the-go, and the bursts of flavor are super satisfying.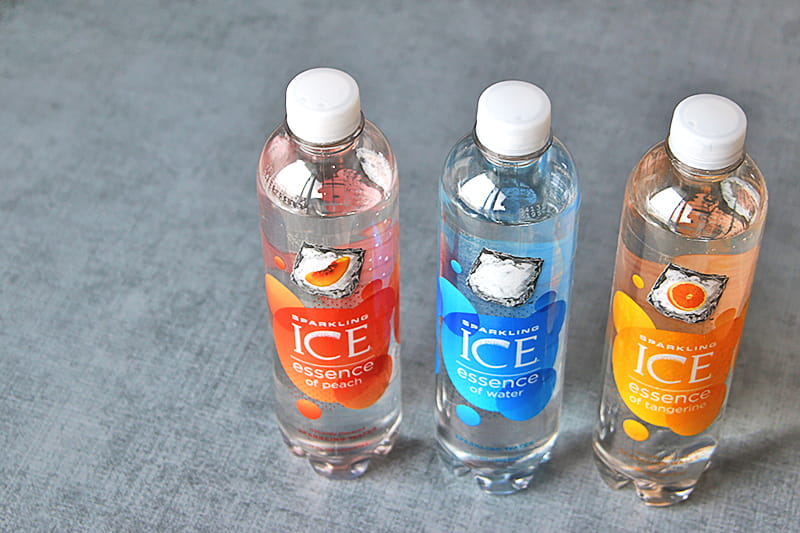 To help you celebrate your inner weirdo, I made a fun printable that you can frame and hang on the wall to remind yourself that "weird" is what happens when you are brave enough to be yourself.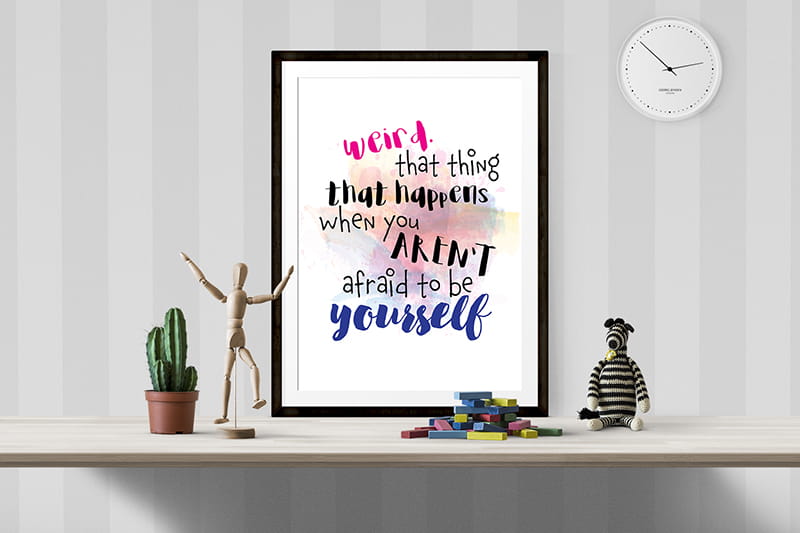 To get the free printable click the image below to access the PDF. The password is WEIRD. Print, frame and hang!
Don't be afraid to be yourself! Embrace whatever it is that makes you, you. Whatever it is that makes you weird! It seriously can't be any worse than my slippers.
For more information about Sparkling Ice Essence: Flirt with the flavor of Sparkling Ice Essence Of
Join our newsletter!
Subscribe to get updates and great stuff via email including subscriber-only goodies like free printables and giveaways.