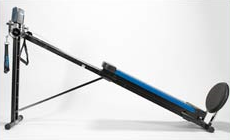 It's the end of week three of my love affair with the Total Gym and I have to admit I had a rather crappy week.  I didn't work out as much as I wanted to, but what I did do managed to cause some really, really sore calves.  It's that good kind of sore that makes you proud you worked hard, but wow I was walking funny if I sat still for too long.
I was going to show all my stats again, but I decided not to.  I have some numbers that have gotten smaller and some that have stayed the same.  But I don't want to get hung up on the numbers when they are just not as important as how I feel.  I feel strong.  I can feel muscles that I didn't even know I had.
I can actually do real push-ups!
Well…4 of them.  But considering I couldn't even do 1 (real ones, not the girly knee ones) before the Total Gym, I think I'm doing pretty well.
I've definitely noticed the most difference in my arms so far, although I feel the difference in a lot of other places too.  My legs are a whole other story.  It is going to take a lot more than 3 weeks to notice a change in the way they look, but I'm ok with that.
I'm in for the long haul.
Check out my previous posts:
If you are interested in the Total Gym, you can use this link for 15% off! Total Gym Coupon Did you know that the Total Gym has a 30-day free trial?  Try it for 30 days.  If you don't like it, return it for a FULL REFUND.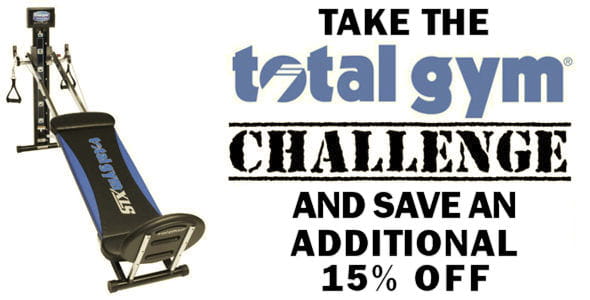 I was provided with a Total Gym XLS system that was through Blog Friendly PR. Opinions expressed are my own.
Post may contain affiliate links.