Sometimes I struggle with the concept of promoting a pre-packaged snack product. The purist in me wants to be able to make everything from scratch. I know it's not that hard, but the reality is that I am a working mom and I have to prioritize. I can spend an hour in the kitchen or I can just buy a bag of snacks and spend that hour with my kids.
Sometimes the bag of snacks wins out.
And that's ok.
Especially when those snacks are actually "way better" than most.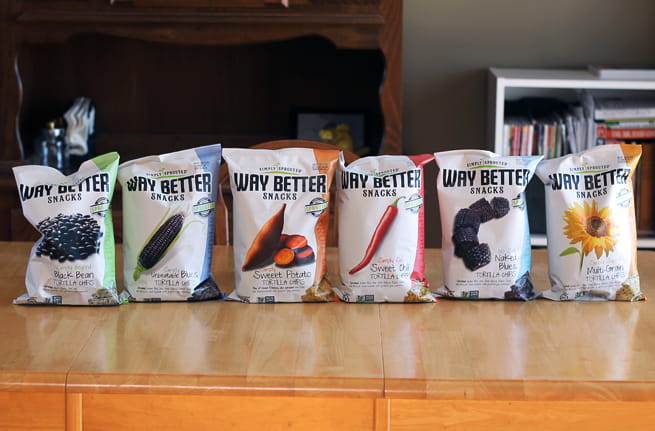 Simply Sprouted Way Better Snacks
What do you get when you add sprouted whole grains & seeds to a tortilla chip? A Way Better Snack!
Every chip in here is bursting with goodness, because we've unlocked the powerful nutrients found in perfect, unprocessed ingredients. So when you share these deliciously sprouted chips, you're actually improving someone's well-being. You're the best. Still good & crunchy. Still great with salsa. Just better for you. Doesn't that make snacking better too?
Learn more about the benefits of sprouting in the fun video below:
In addition to being sprouted, Way Better Snacks are Certified Gluten Free, Non-GMO, Certified 100% Whole Grain, Kosher and Vegan. Also, they contain no trans fats, artificial colors, flavors or preservatives!
And you know what, they actually taste great too!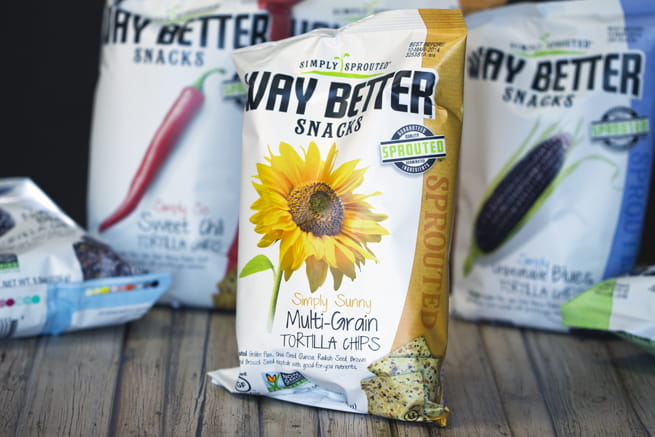 We received a bag of each of the six Way Better Snacks varieties – Simply Sunny Multi-Grain, Simply Sweeet Potato, Simply Beyond Black Bean, Simply So Sweet Chili, Simply Unbeatable Blues and No Salt Naked Blues and they are all surprisingly good. The taste and texture made us all keep reaching into the bag for "just one more".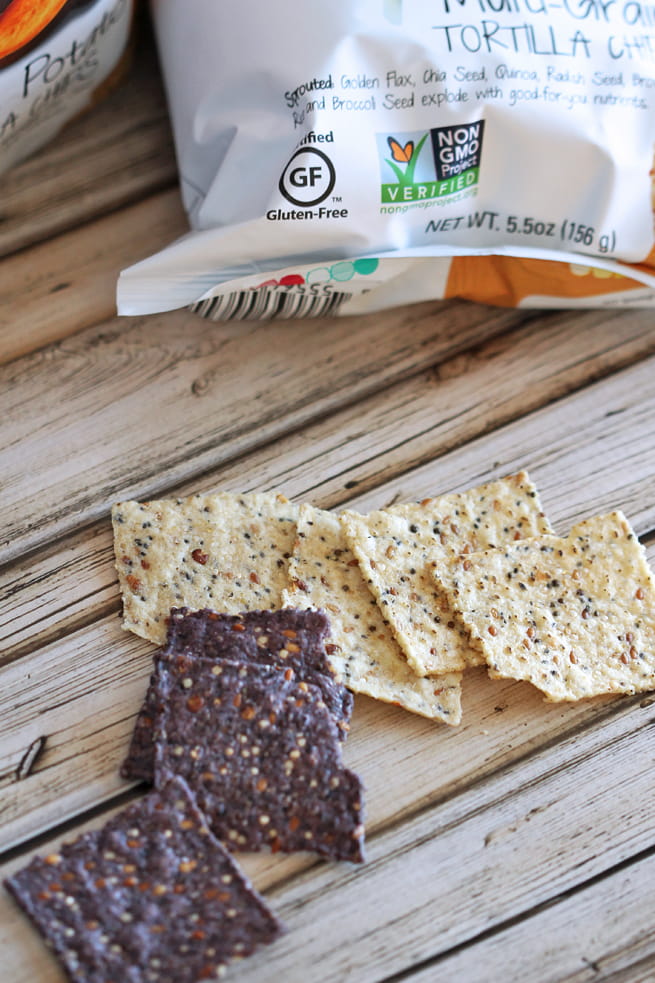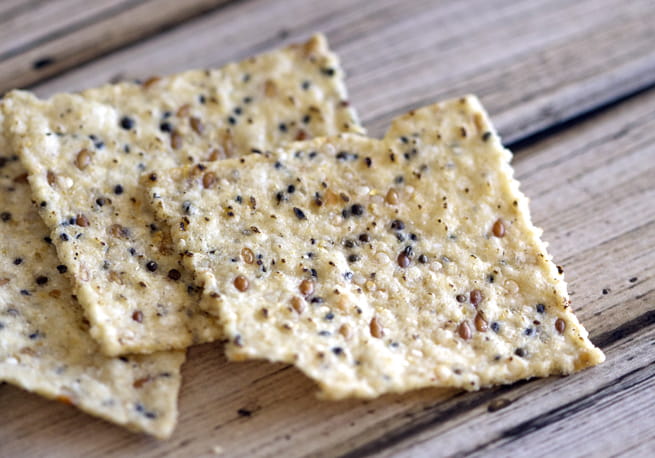 Our favorite flavor, although we liked them all, is the Sweet Chili. This flavor is very similar to a popular mainstream nacho cheese flavored tortilla snack chip which is filled with chemicals. With Way Better Snacks Sweet Chili you get all of the flavor of that "fake" chip without any of the junk.
Take a look at the ingredients of said nacho cheese "flavored" tortilla chip vs the Way Better Sweet Chili flavor.
Way Better Snacks don't have any of the chemicals those other chips have.
No MSG.
No artificial colors.
No GMOs.
No trans fats.
Simply put, there is no junk!
The other chips are a chemistry experiment, Way Better Snacks are just good food.
Where to buy Way Better Snacks
You can purchase Way Better Snacks on their website or at Amazon.com.
Which would you choose?
Note: we were samples of the product above to facilitate our review.