This is a sponsored post written by me on behalf of Walmart. All opinions are 100% mine.
There is no sound that makes me laugh harder than the random mumbo jumbo of  Despicable Me™ Minions. I can hardly believe it myself, but I might just enjoy it more than my kids…and they love Minions. Ever since the first Despicable Me™ movie, we have been non stop Minion in our house.
And I've loved every single minute of it.
The love of these charming and enchanting characters (who in my opinion, were the absolute best part of the Despicable Me™ movies…) make me think of them first for holiday shopping.
Both of my kids would be more than happy with just a minion plush. Something they could play with and take a nap on. I wanted to take it a step further this year, though, because the best Minion toy I've ever seen has been released, and I'm this close to buying one for myself as well.
Despicable Me™ "Bee-Do" Fireman Minion Stuart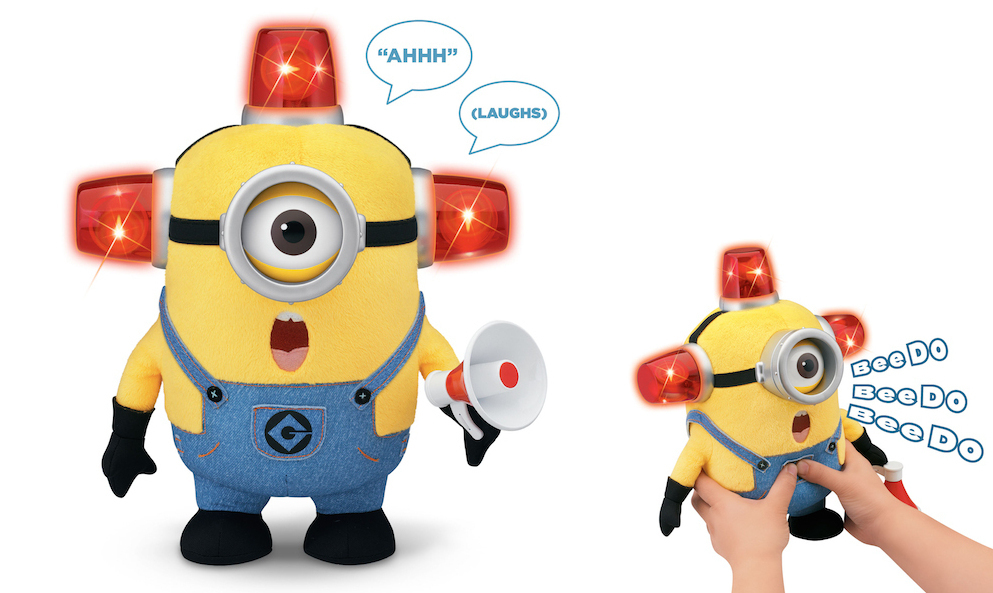 Thinkway Toys has brought the Despicable Me™ "Bee-Do" Fireman Minion Stuart to us just in time. Not only does Stuart the Minion meet the standards of cuddliness, he is packed with the things that make us love our Minions in the first place.
A voice.
…and adorable sirens on his head.
Squeeze him in a big hug and hear his original voice, SFX, and "Bee-Do" siren.
Squeeze his left hand for normal chat mode, with echo SFX.
In short? A world of so much fun with our Minion buddy Stuart. I'm also convinced his light-up sirens would make an excellent night light for the midnight bathroom trips…even if it is a bit noisy.
Make this year a Minion Wonderland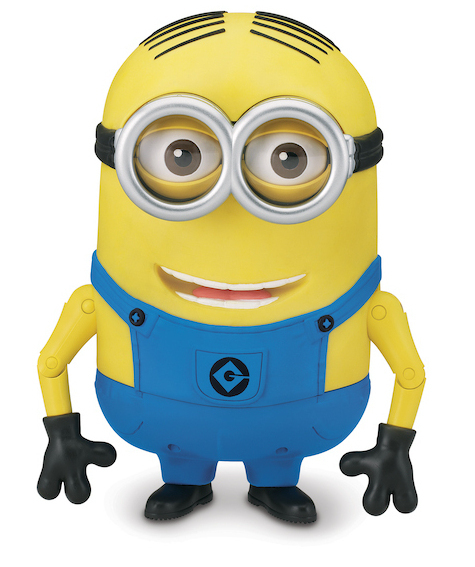 If you'd prefer to not buy each of your kids the "Bee-Do" Fireman Minion Stuart, don't forget about Minion Dave. He is another one of the lovable Minion tribe that would love a place in your home.
Minions are one of the most genius creatures in the world. It is not easy to make not only kids, but their parents as well fall into love with an adorable yellow creature that loves bananas.
See? Why wouldn't parents love them…they promote eating things that are good for you like bananas!!
That settles it, I need a Stuart or Dave for myself. Looks like my entire family will get a Minion companion this holiday season.
Not only will they brighten up every day, they'll help me remember to eat things that are good for me.
Check out all of the cool Minion toys at Walmart!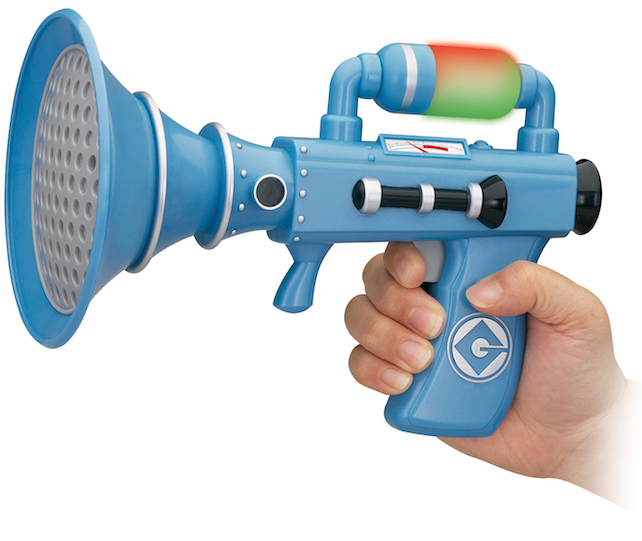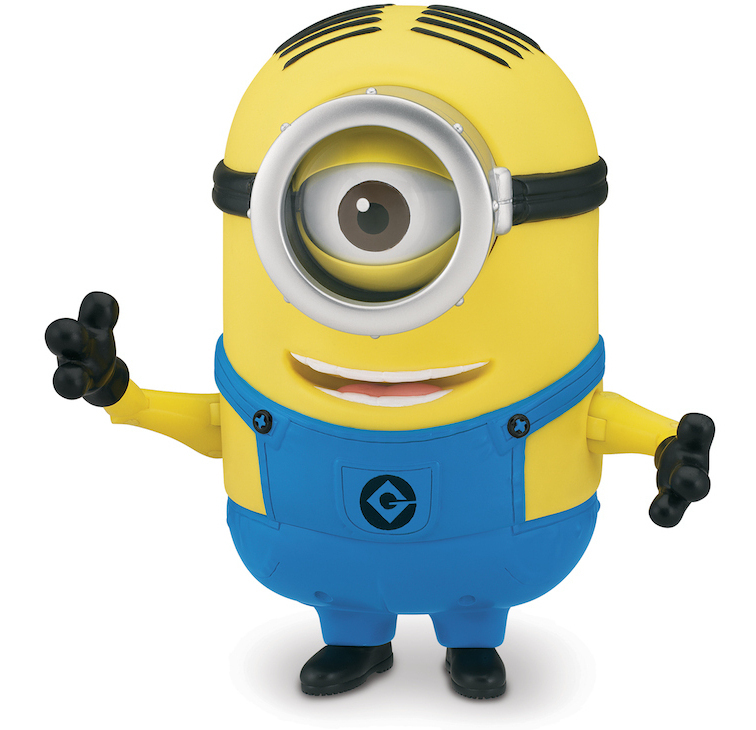 Which one is your favorite?
Join our newsletter!
Subscribe to get updates and great stuff via email including subscriber-only goodies like free printables and giveaways.