Many teachers don't have enough school supplies and are so thankful at any donations you can make for their classrooms. Everything from tissue to markers, they appreciate it all and it helps them do their jobs better because they don't have to worry about being short on the tools they need to help them teacher our children.
So I am always looking for fun ways to help out!
Valentine's Day is a perfect opportunity to contribute some supplies to your child's classroom.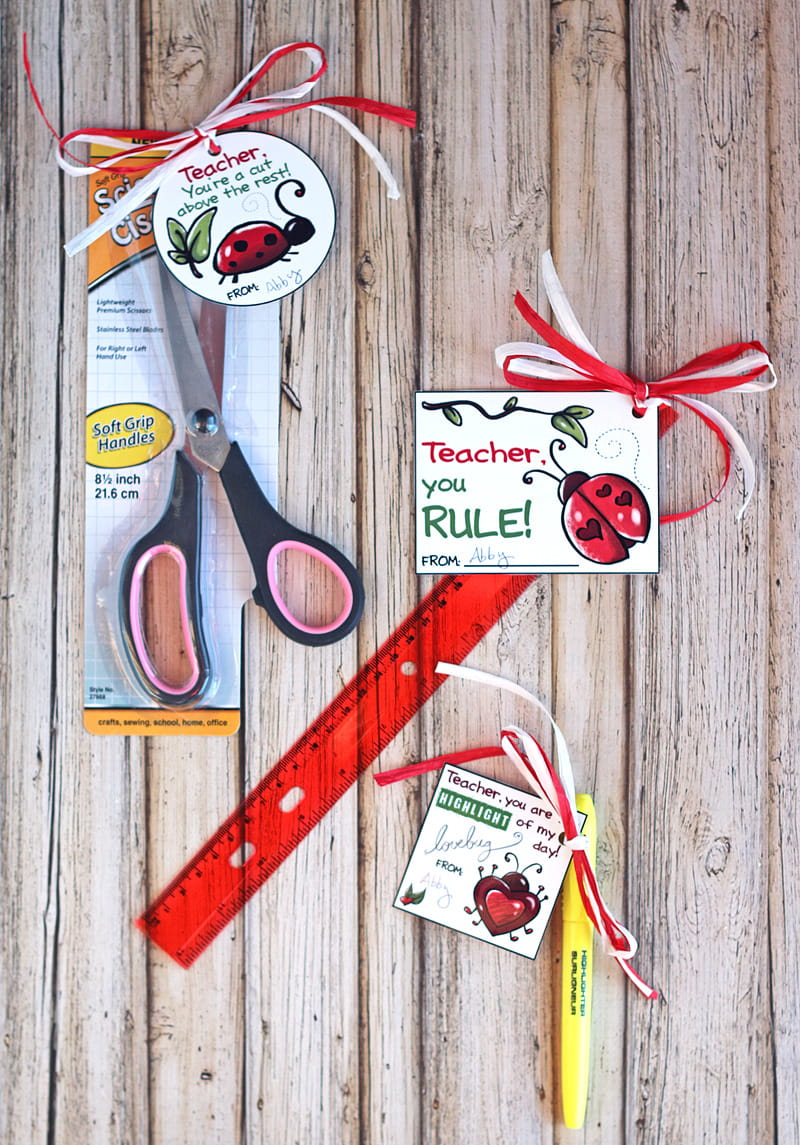 Here is what you need for these fun Valentine's Day Teacher Cards: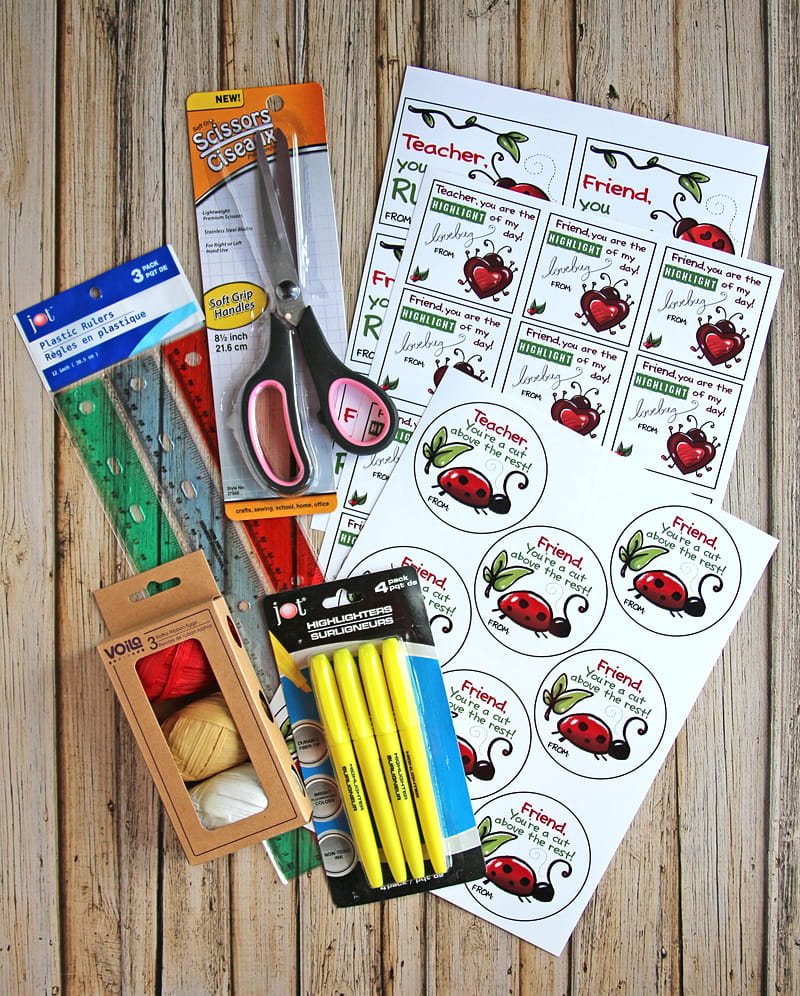 The printables I created can be used just for teachers or for friends as well! You can print them on card stock
or glossy photo paper
.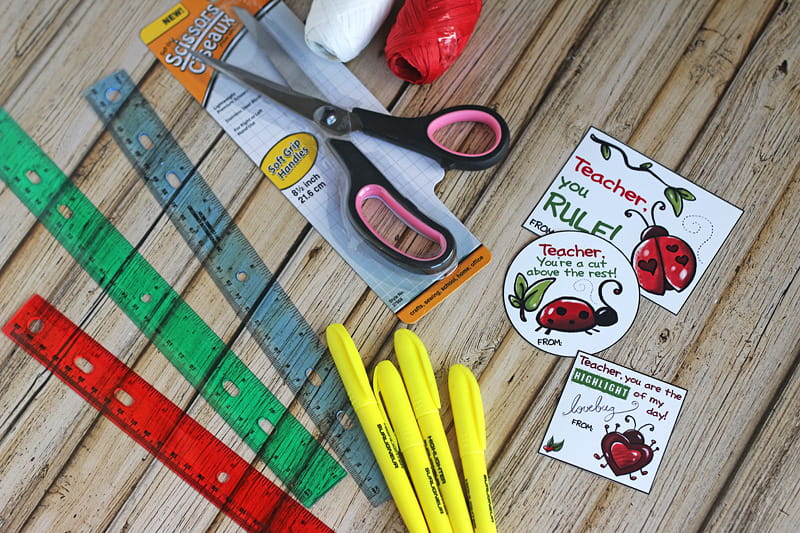 Simply cut out each card carefully, punch a hole in each one, and tie them to the appropriate school supply.
It's a cute, easy and affordable way to show their teacher you thought of them, and help them keep their classroom stocked. They are also a great alternative to candy-filled valentines cards for kids.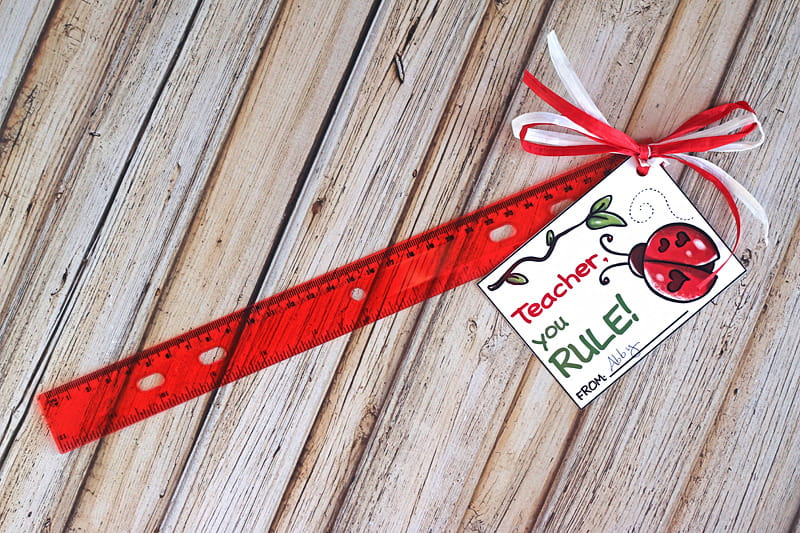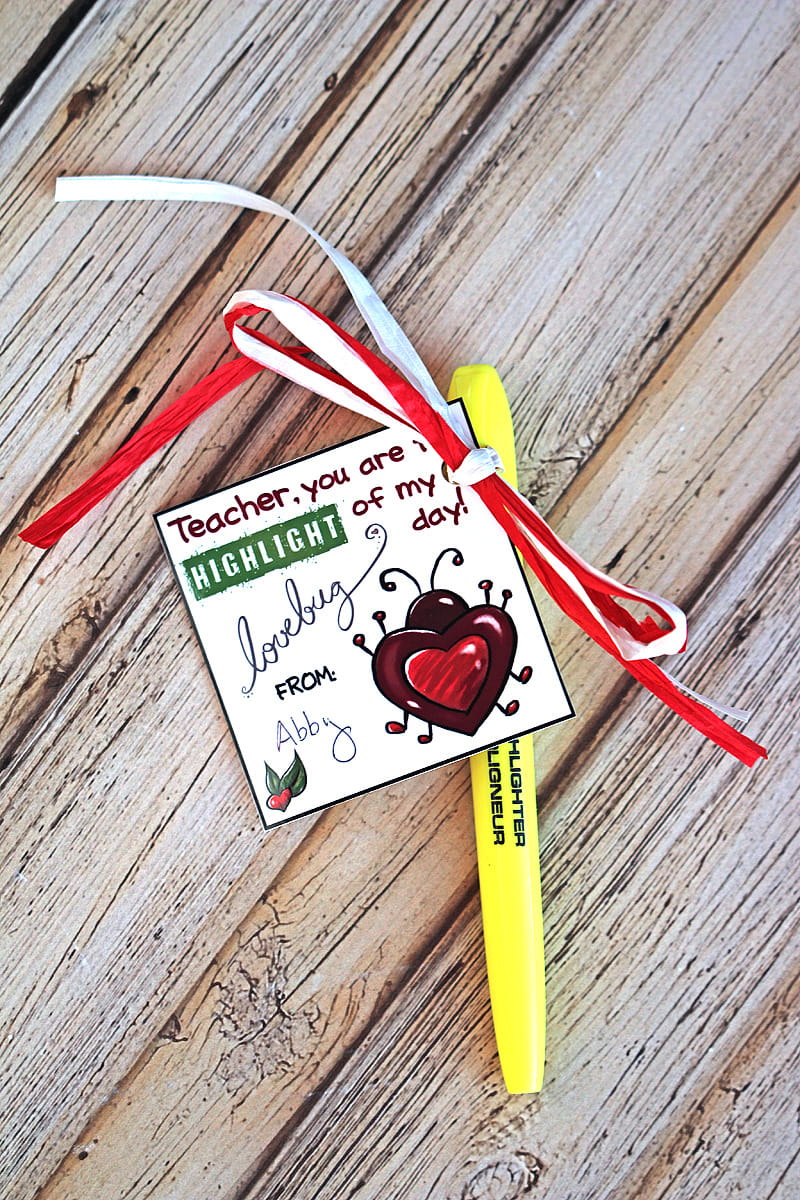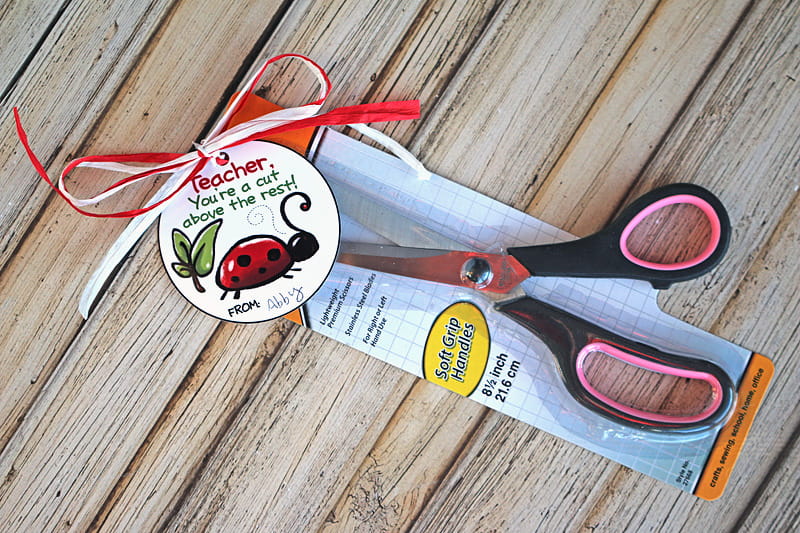 To print these Valentine's Day cards, you can get the PDF by clicking the image below. Note, only the first card on each sheet says "teacher" the rest say "friend".
Have you ever considered attaching school supplies to Valentine's Day cards for your child's teacher?