Flooring plays an important role in defining the style of a balcony. A cracked concrete slab or splintery wood decking doesn't really set the zen vibe you were hoping for, does it? But, you don't have to live with an ugly balcony floor! Today, I'm sharing some sources and ideas to upgrade your balcony flooring, and make your balcony a place you enjoy spending time.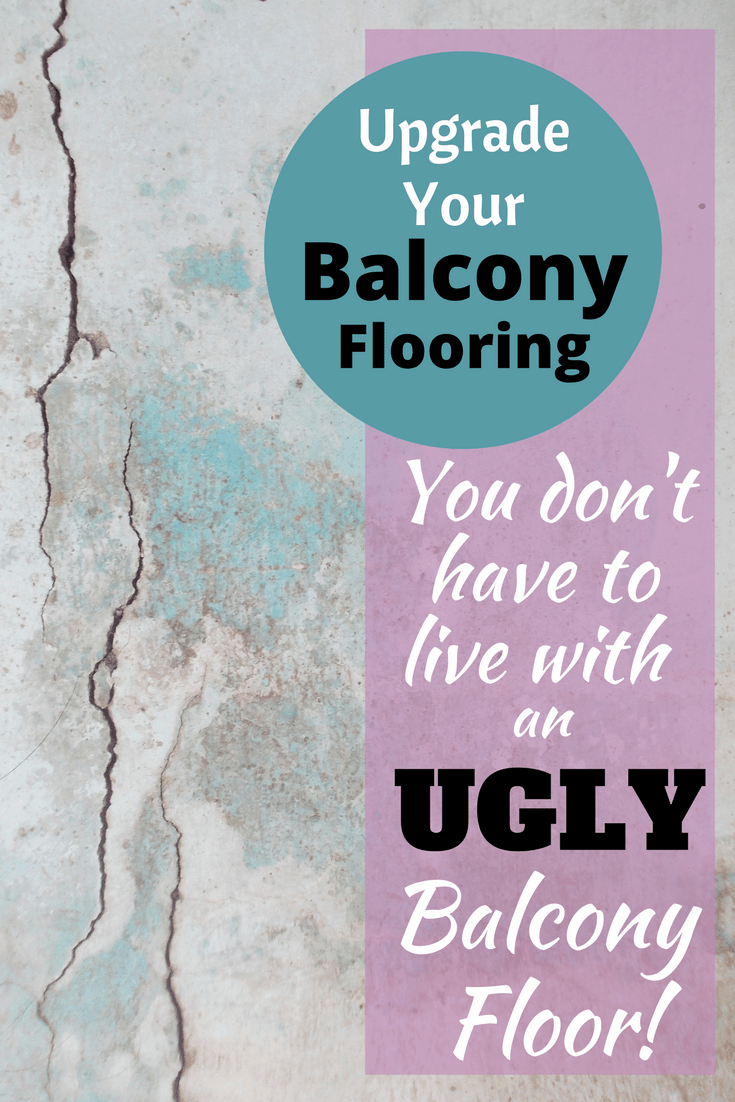 Upgrade Your Balcony Flooring
If you can't physically change your balcony, and you are just really unhappy with it, try one of these balcony flooring options.
Decking Tiles
Decking tiles are a great choice for a balcony, especially one that is in bad shape. Instead of building an entire new floor, these 12″x 12″ tiles are placed on top of your existing surface. It looks like decking material on the top side, but has a plastic grid on the underside. This grid allows the tiles to snap together – how easy is that installation??
Ikea's Runnen Floor Decking is available in two different materials: a wooden product that looks like Teak (I couldn't find information on the specific wood used) and a polypropylene tile. The polypropylene option comes in two shades of gray, and is a much more economical option (about $10 cheaper per box), but it still looks good. In fact, I like the gray tiles better; it's a really nice modern look.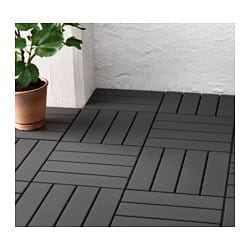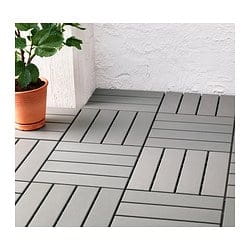 Amazon offers a solid Teak decking tile with Bare Decor EZ-Floor. While more expensive than Ikea's tile, I like that it is made of solid Teak rather than a wood composite. Solid Teak, when properly maintained, will last longer than a wood composite. This option, while more expensive, might be a better choice in the long run if you plan on staying where you are.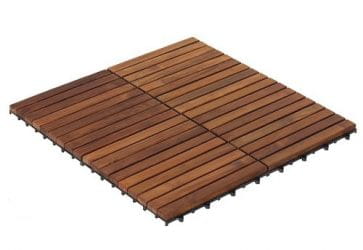 Once you pick your flooring tile, the fun begins! The Amazon tile and the Ikea tiles are all the same size, but their installation patterns makes them look quite different. In the Ikea images, each tile is set 90 degrees from the surrounding tile which gives a parquet look. The Amazon installation aligned all the tiles in the same direction, which gives a smooth continuous deck look. Just using that small change in the layout really affects how the decking looks.
Another option would be to make a bigger parquet pattern by using four tiles to make a unit in one direction and four tiles going 90 degrees the other way. You could also make a checkerboard pattern using the light and dark grey Ikea tiles. Try the darker tiles around the perimeter and use the lighter ones as the field. Or, you could use one shade of tile to make an accent area like Ikea did in the image below.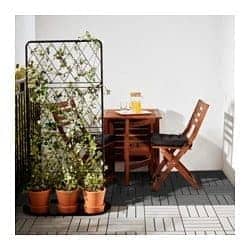 Finally, you can combine the deck tiles with stones to make some really interesting designs, like the ones below.



Rugs
Area rugs are an easy and economical way to change the flooring of your balcony. A rug can hide an ugly floor, or "really tie the room together", as The Dude says. I found these seven outdoor rugs from Amazon that would look great on a balcony.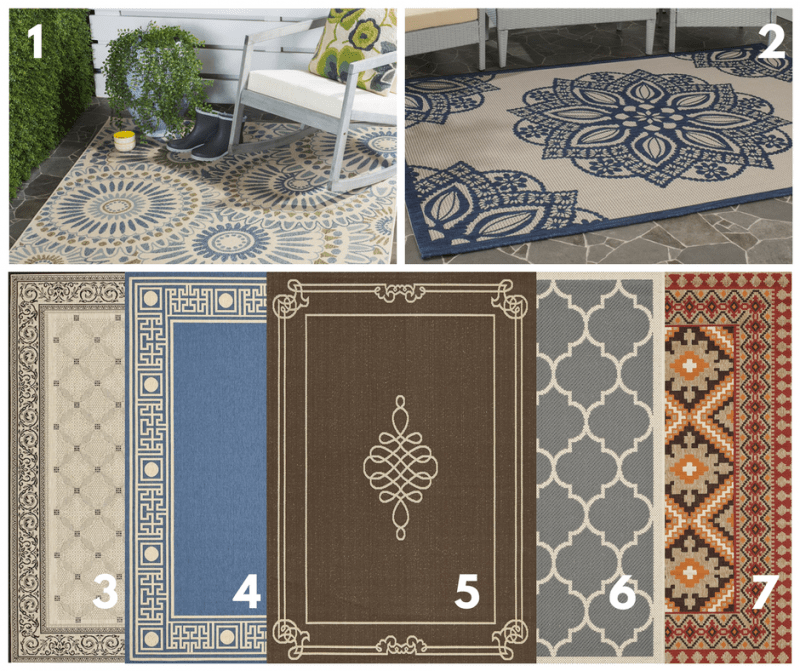 The variety of designs that you can find is pretty amazing – from traditional (#3) to the modern deconstructed flower (#1) to Boho (#7). I really like all of these, but I think #2 is my favorite. Love the mandala design.
Whether you use a rug or decking tiles, you don't have to live with ugly balcony flooring. Have you used the decking tiles? I'd love to hear your experience!
Other posts in this series: