Unsend It, LLC
for
SocialSpark
. All opinions are 100% mine.
Email is something the modern person takes for granted. For a lot of people, it is the preferred method of communication given its quick and effortless nature. Email is an amazing thing, and we would be lost if it happened to magically disappear someday. Unfortunately, there are some setbacks included in the email game, such as the dreaded "Reply All" and marking your boss as spam accidentally.
And then there's the mortal sin of sending an email: sending something on accident.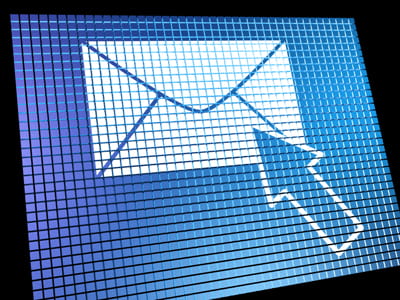 There are many ways you can send something on accident. You can send a heartbreakingly pathetic emotional message to your ex-boyfriend or send the email complaining about your boss to your boss.
Basically, anybody who slipped up and pressed the Send button too soon knew they were done for. My mind wanders to many different places and none of them is good.
Here is one hypothetical scenario that very well could play out.
Imagine you're laying in bed after a long day, your husband/wife is out of town and you're composing an email to them expressing how much you love them and miss their companionship. It just so happens that your child's teacher has a similar name to your spouse, and the email accidentally goes to them instead.
The horror and panic set in and there is nothing left to do but send the embarrassing apology email explaining the entire sticky situation with the hope it will fix everything. Because nobody likes to send their children's teacher a message that begins with "Hey baby…"
I would die of embarrassment if that ever happened to me.

I remember an episode of Friends where a message left on an answering machine couldn't be erased no matter what antics were attempted. That is what I feel like could happen if I ever sent an accidental email.
I'm not sure how many times I've been caught saying "this is better than sliced bread", and I'm not sure how many things could be better than sliced bread, but unSend.it is one of them.
Perks of unSend.it:
Unsend emails and attachments whenever you see fit.
Edit sent emails and attachments.
See who opens sent emails with notifications and tracking features.
Works with any email address.
End to end encryption for great security.
So if you happen to find yourself stuck in a sticky situation, unSend.it is most likely your solution.
Have you ever sent an email that you wish you could have unsent?
Continue the conversation on Facebook and Twitter!
Join our newsletter!
Subscribe to get updates and great stuff via email including subscriber-only goodies like free printables and giveaways.

This is a sponsored post written by me on behalf of