When you get pregnant, no one tells you about all of the things your body will go through. I think the theory is that most people find so much joy in the birth of their children that they forget about some of the crazy things your body will begin to do (or not do) that it never did before. But because no one talks about it, you feel like you are the only one it is happening too.
I'm going to experience what?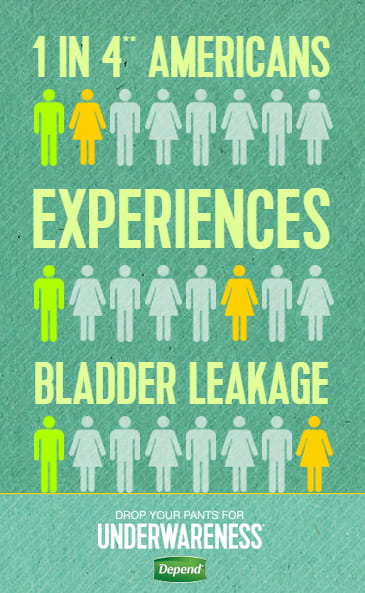 But trust me, you're not the only one!
Did you know that 1 in 4 Americans experience bladder leakage? And it's not just women, men can experience it too. That 1 in 4 is equivalent to 65 million Americans and of those 65 million, 12 million are under the age of 35 and 23 million are under age 45. Yup, bladder leakage is not just for older folks. Anyone can experience it and it's nothing to be ashamed of!
In order to bring this common issue out of hiding, Depend has created a brand new social movement that is also a charitable cause. They call it Underwareness and the goal is to show those who experience bladder leakage that they are not alone.
Bladder leakage – it's way more common than you realize!
I am willing to bet if you ask most people to be totally honest, they will admit to at least one incident of bladder leakage in their lives. From a sneeze, laughter, jumping jacks, or some other activity that puts a little bit too much pressure down there.
It happens.
I can admit that is has happened to me once or twice, though I don't suffer from it regularly, I definitely never realized that it was such a common thing. I asked some friends and they too have said they experience it when laughing or sneezing, and one even said she can't even do jumping jacks anymore because that's when it happens for her.
About Underwareness

Underwareness is bringing bladder leakage out in the open to eliminate the stigma that comes with wearing a product like Depend. It's time to get people talking about it – it's no big deal to wear a different type of underwear and Depend is not a product just for nursing home residents. Depend is not a big bulky diaper as people always imagine and it's not just for people with extreme bladder leakage. Depend is for anyone who might need some extra protection that is discreet and will fit into any lifestyle.
Depend will allow
Drop Your Pants!
Over the next 3 years, Depend has pledged up to $3 million dollars to charity to advance the support and education of bladder leakage issues.

To enter, all you have to do is share one of the Depend photos or videos (or create your own) on Twitter or Instagram and tag them with #Underwareness or #DropYourPants and depend will donate $1 to charity for EACH share, up to $3 million dollars over the next 3 years.
I dropped my pants.
Will you?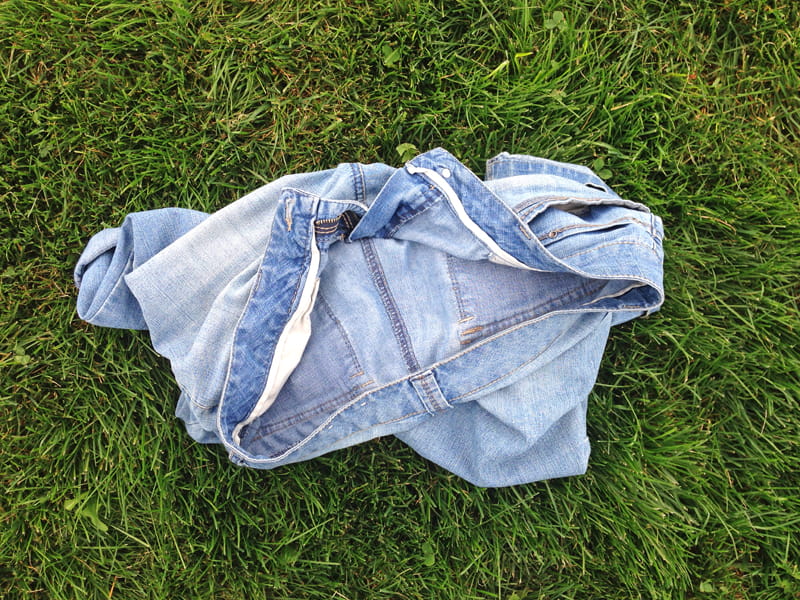 Free sample!
Are you in need of a different kind of underwear? Depend is offering free samples so you can see firsthand how their discreet protection can fit into your lifestyle.
Claim your free samples today by visiting the Depend landing page and clicking on the "Get a Sample" button located at the top right-hand side of the screen. Then, select which sample you would like to receive and wait for them to arrive.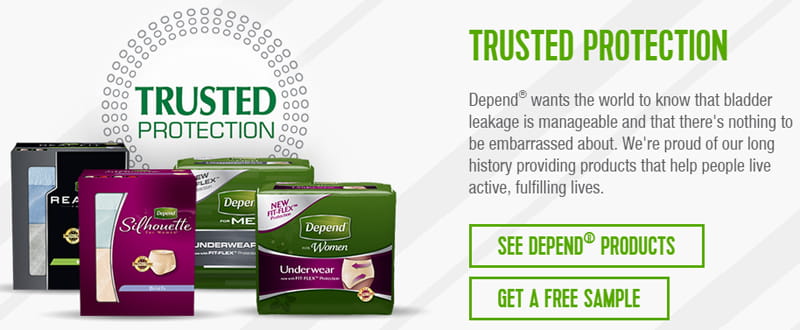 Do you suffer from bladder leakage? Are you going to order a FREE Depend sample to try them for yourself?
Join our newsletter!
Subscribe to get updates and great stuff via email including subscriber-only goodies like free printables and giveaways.

Note: This article is sponsored by Depend