We make a conscious effort around here to eat real food as much as possible. We try to incorporate more nutrient dense fruits and vegetables our bodies need to function properly. In an ideal world that's all we eat – healthy real food that makes us feel good. But sometimes it can be a challenge. We are busy. We work, we have things to do, and sometimes places to go.
It isn't always easy to follow a real food diet within the constraints of a busy family lifestyle.
Enter Chuice.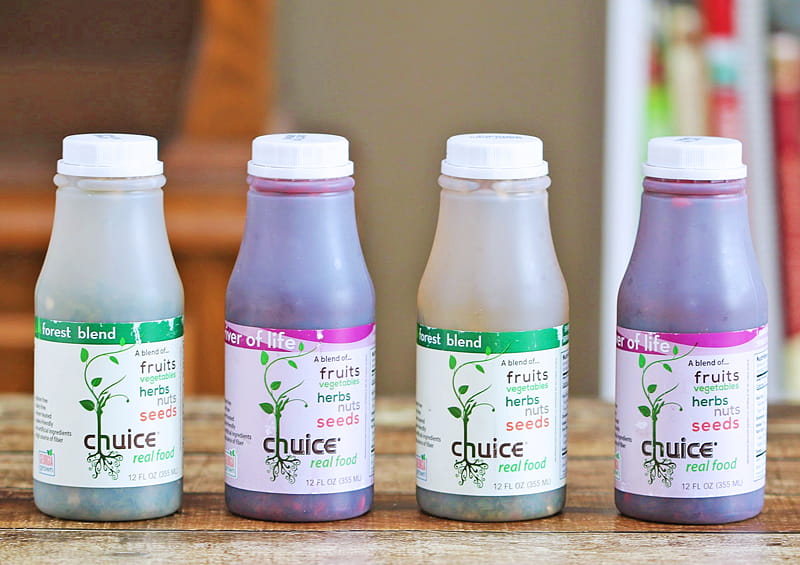 When it comes to a healthy diet, people often consider juice as a nutritious option but the reality is that regular juice, even 100% juice, is lacking the most important part of the fruits and vegetables the juice contains – the fiber. Juice without fiber is essentially sugar water to the body.
Chuice has the convenience of juice but with all of the nutrition of real food.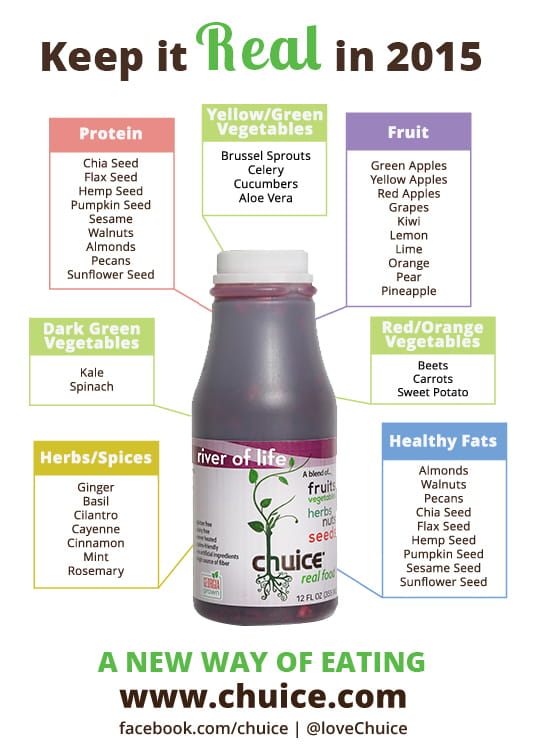 Chuice comes in 2 flavors – "The River of Life" (red) and "The Forest" (green).
The River of Life
The River of Life contains beets and it's own unique blend of herbs. These ingredients are believed to help balance the needs of the bloodstream. Consuming 2-3 glasses per day (as a breakfast-on-the-go, snack, lunch, pre and post-workout fuel/recovery, dinner or "salad in a bottle"), you will give your body a gift from nature.
The Forest
The Forest has a unique herbal blend believed to be beneficial for your liver and other digestive organs. These organs are your body's natural "detoxifiers".  Consuming 2-3 glasses daily (breakfast on-the-go, lunch, snack, pre or post-workout fuel/recovery, dinner or as a "salad in bottle") you are providing yourself with nature's path to optimized function.
Each one is chock full of chewable & amazing real foods –  over 35 fruits, vegetables, herbs, nuts and seeds.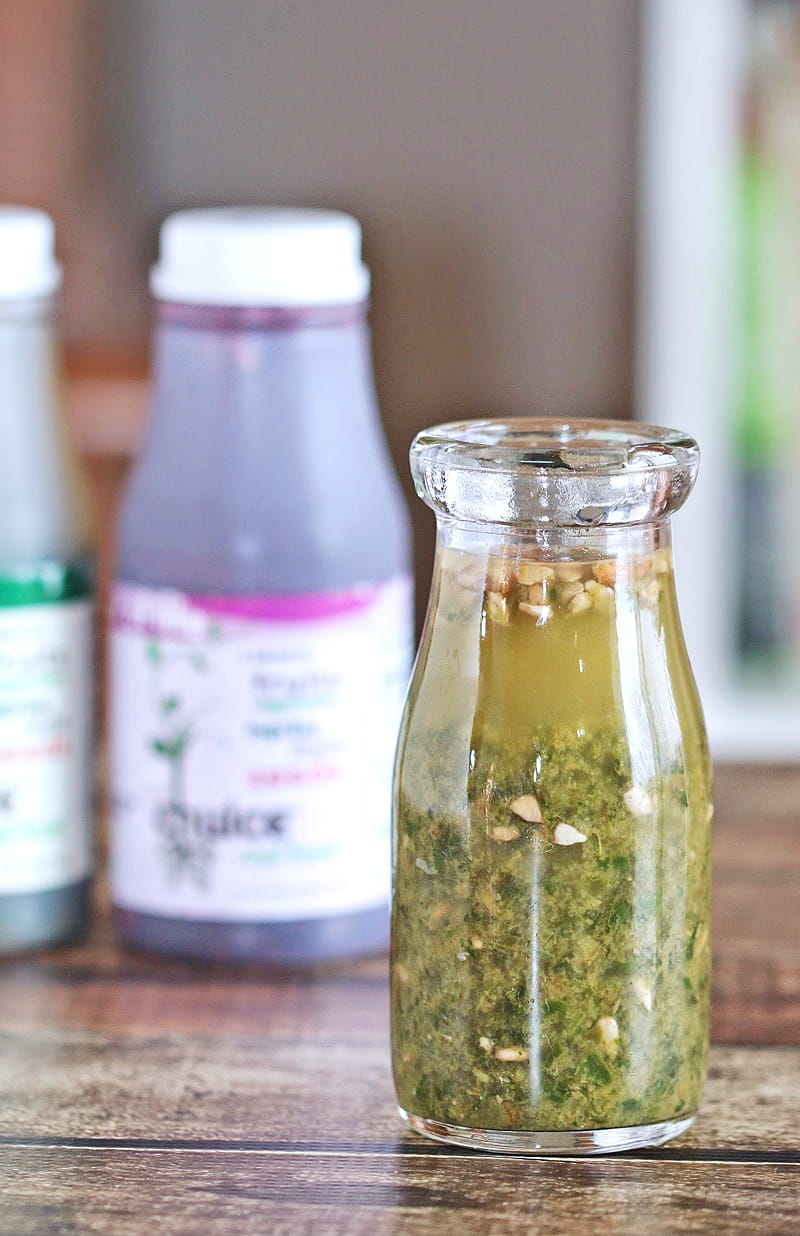 I admit I was a bit skeptical to try Chuice. It just seemed a little odd to CHEW juice. But I gave it a shot and I was surprised to find that the texture was really good. Chuice tastes just like real food but in such a convenient form. It's the perfect solution for my Saturdays at the karate school! And each bottle has 9 grams of fiber, how awesome is that?
What I also love about Chuice is that it is not a detox. It is not a meal replacement. It is not a cleanse. When you eat real foods you don't actually need to detox or cleanse, so Chuice works in conjunction with your healthy diet. Chuice also provides guidelines for how to "un-tox" your life with real food and offers a dietitian approved meal plan and shopping lists.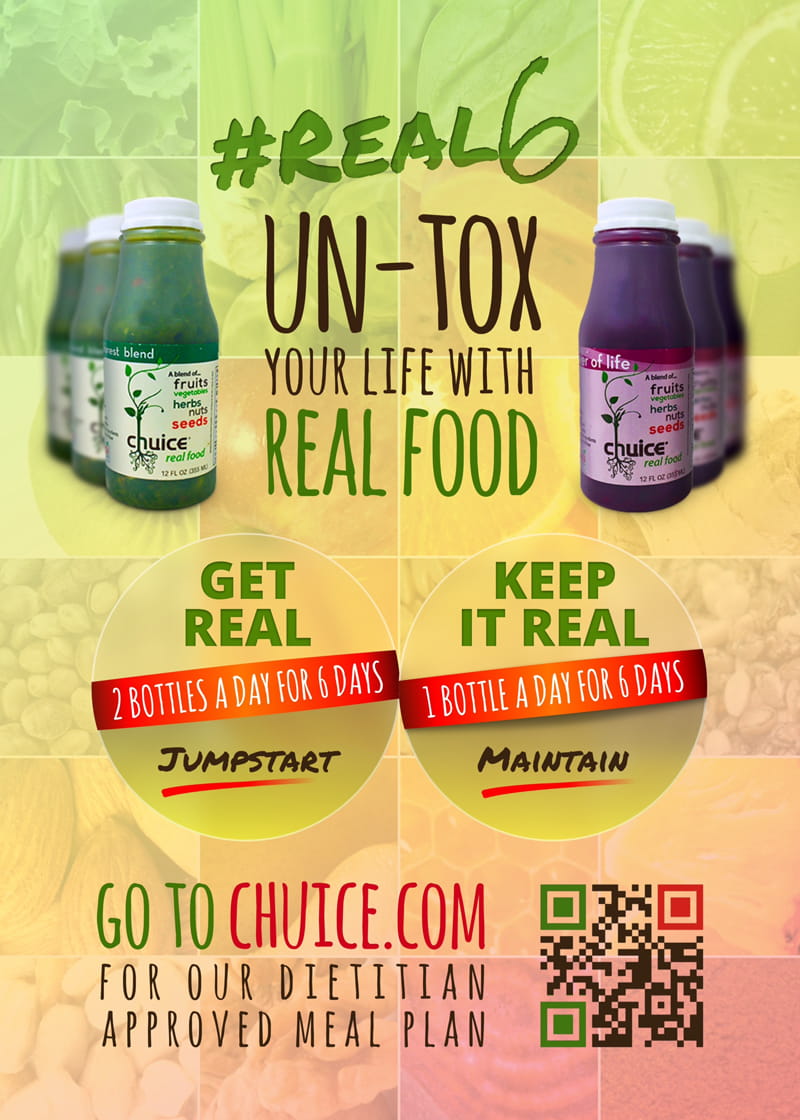 With the Chuice #real6 you can start your real food journey with a 6-day plan and get free shipping.
Have you tried to make real food more of a priority in your life? How would Chuice fit into your busy schedule?