I always loved this time of year when my kids would come home with a turkey printed on a piece of paper and the assignment to "disguise" the turkey. It was always a lot of fun seeing what they came up with, and even more fun to visit their school and see all of the turkeys in disguise. They are both too old for this assignment, so I decided to create my own little turkey in disguise project in the hopes that they still want to participate.
This fun activity involves "Tom" a turkey who doesn't want to be eaten on Thanksgiving. Kids are asked to help him disguise himself as anything other than a turkey so he can go undercover and not get eaten.
Turkey in Disguise
See that little guy? His name is Tom and he is a turkey. This time of year is a really tough time to be a turkey because many people eat turkey for Thanksgiving dinner. Well, Tom doesn't want to be eaten and says people should eat something else instead of turkey for Thanksgiving. So we are going to help Tom go undercover to avoid being eaten this year. Please help Tom by dressing him up any way you want. Disguise him as something else so he doesn't get eaten. You can use scissors, glue, and anything you need to make him a convincing disguise. After you disguise him, fill in the blanks on the letter from Tom to help him suggest alternate dinner options for Thanksgiving.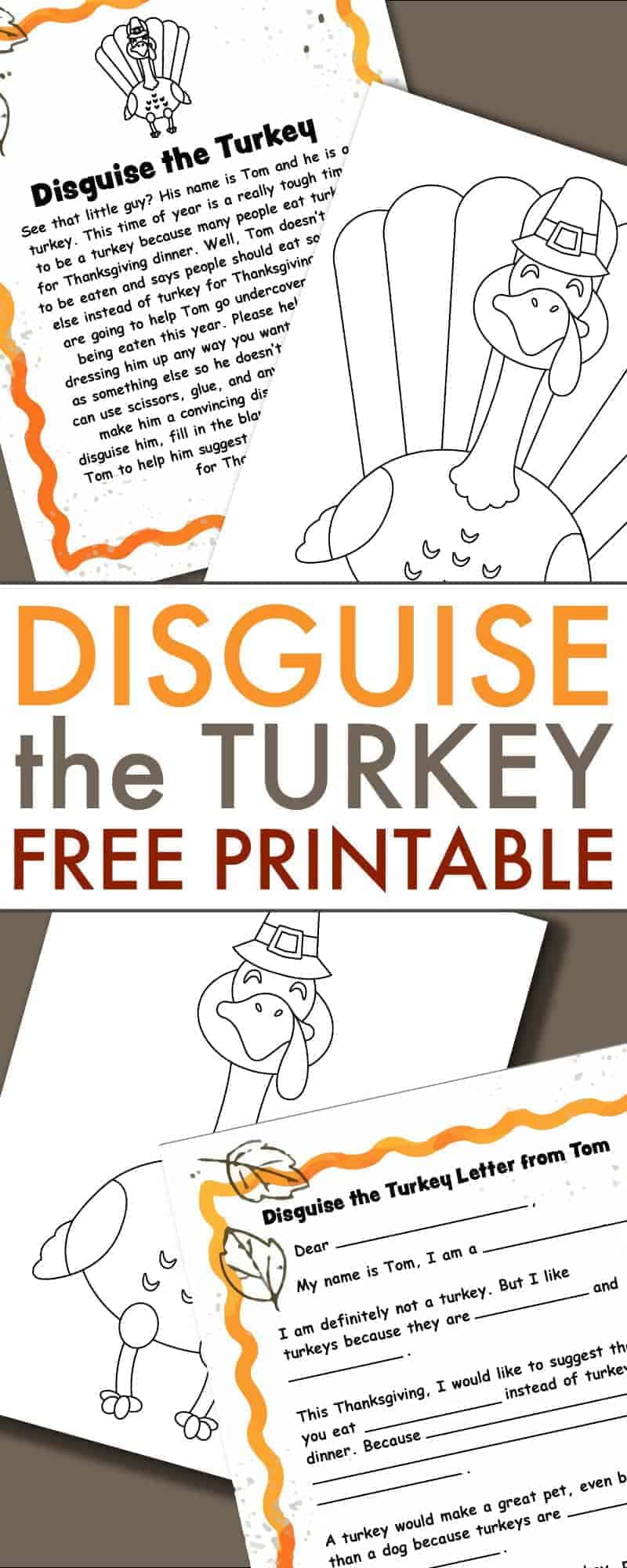 This free download includes the turkey in disguise template printable, an intro sheet explaining the disguise a turkey project and fun little letter that takes the fun a little further with a fill-in-the-blank letter from "Tom" encouraging someone to choose something other than turkey for Thanksgiving dinner.

MY LATEST VIDEOS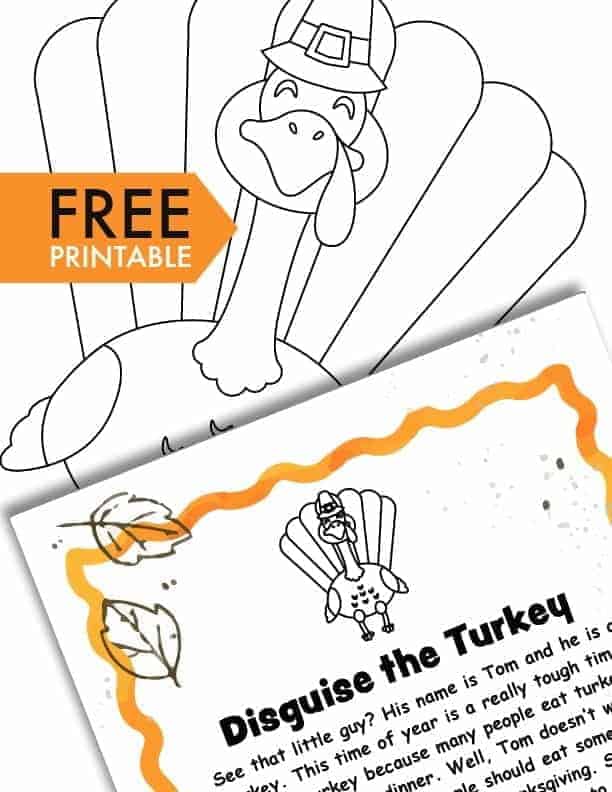 I included two version of Tom, one with feathers and one without.
Also grab our Thanksgiving Turkey Coloring Sheet Free Printable.